With fans eagerly awaiting tomorrow's release of Star Wars: The Last Jedi, now is a good time to take a glance what many top brands have created to celebrate this most popular of franchises.
Christian Louboutin
Female fans will be amazed when they see renowned shoemaker Louboutin's "Star Wars" collection, created in collaboration with Walt Disney Studios to celebrate the release of the The Last Jedi. The four main shoes are all inspired by the main leads in the film – Rey (Daisy Ridley), Vice Admiral Amilyn Holdo (Laura Dern), Captain Phasma (Gwendoline Christie) and mechanic Rose Tico (Kelly Marie Tran).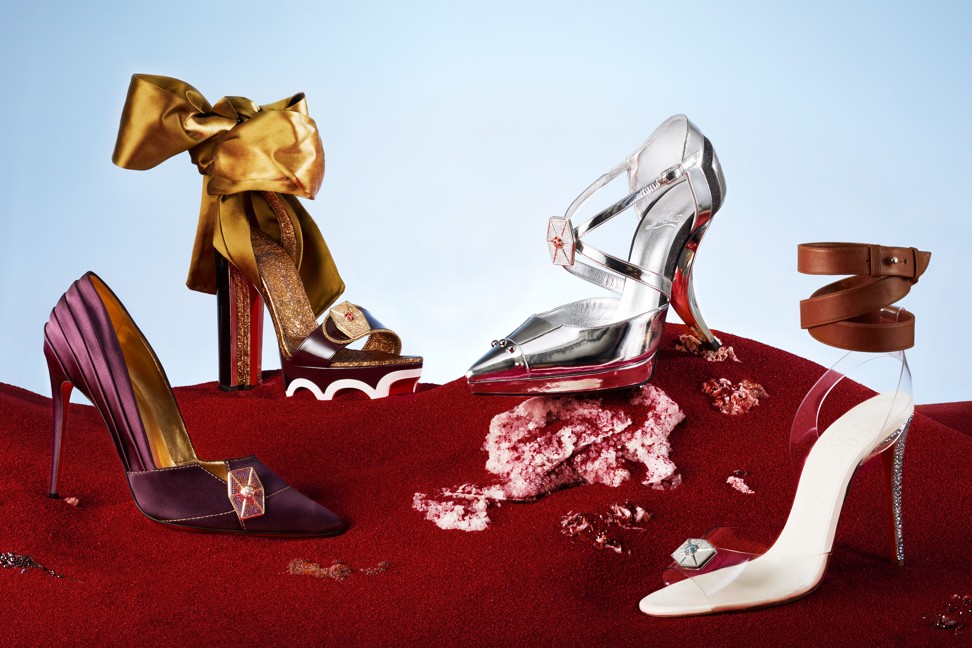 The showpiece of the collection is the "Space Shoe" art piece, complete with six-inch heels.
The fruits of the collaboration were unveiled at the film's premiere in Los Angeles on December 9.
Swarovski
In anticipation of the release of The Last Jedi, and to celebrate the memory of Star Wars: The Force Awakens, Swarovski has launched a special crystal collection, featuring characters such as the iconic droids R2-D2 and BB-8. The most expensive piece in the collection – a mere snip at HK$91,400 – is that of Darth Vader, limited to only 300 pieces worldwide.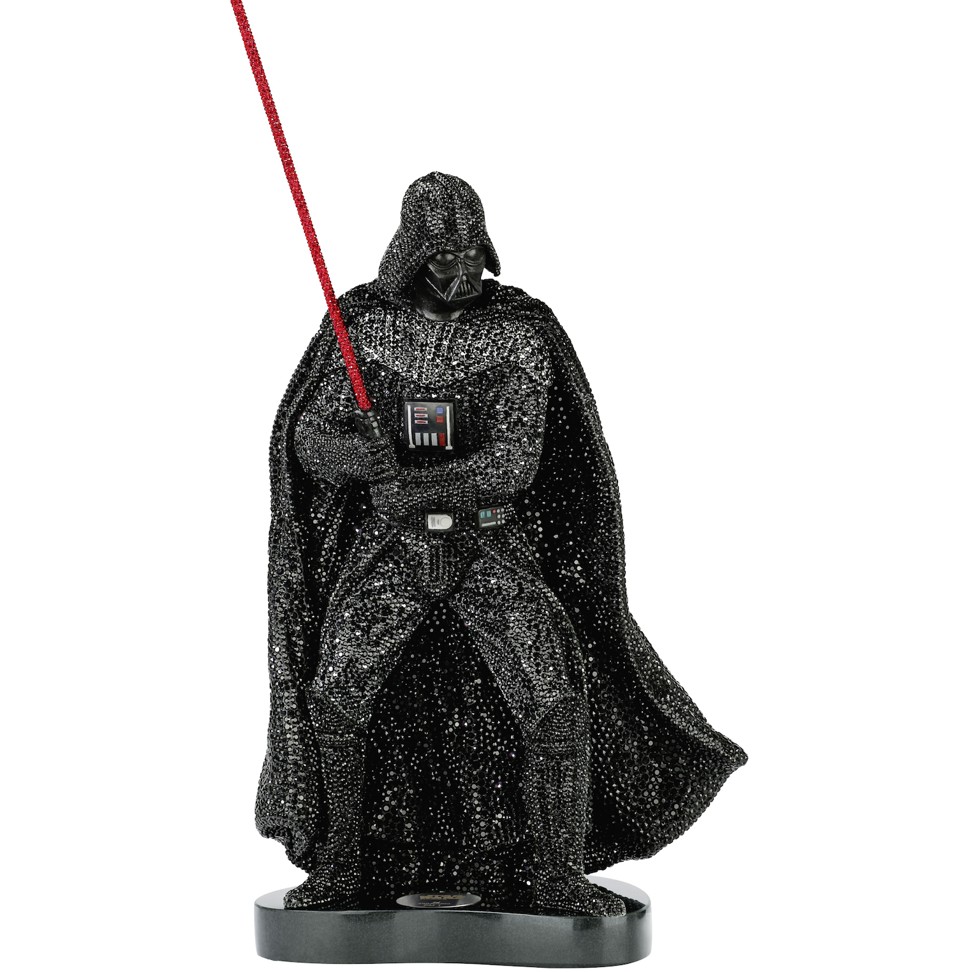 S.T. Dupont
To commemorate the 40th Anniversary of Star Wars franchise, the French luxury brand created an exquisitely handcrafted Star Wars chess set, costing HK$1 million.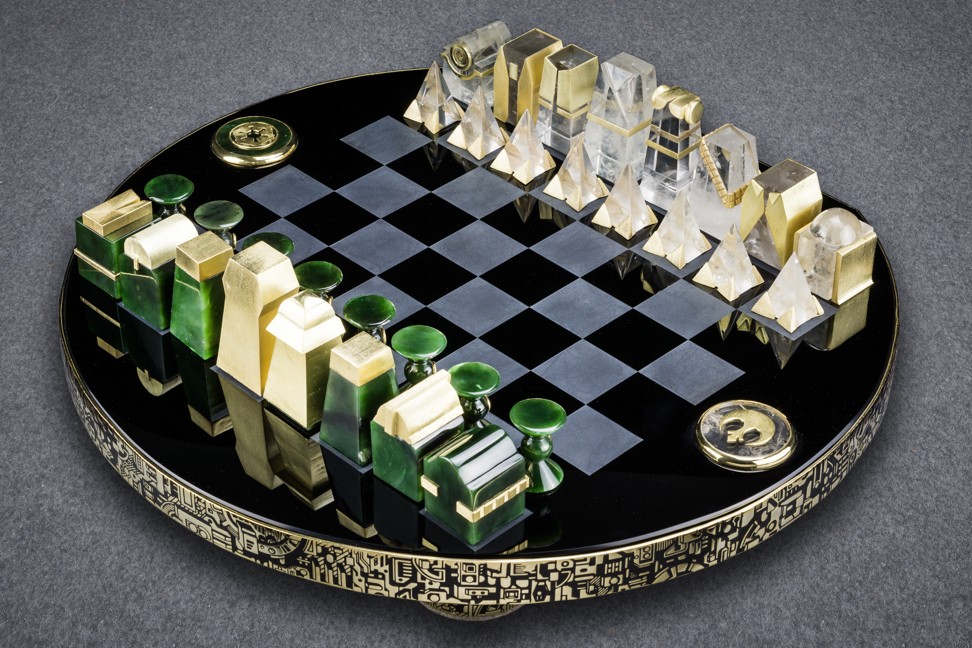 Hand-carved stones and with gold detailing bring the Empire and its iconic characters vividly to life.
Is this Star Wars chess set worth HK$1 million?
Tanaka Kikinzoku
The 24ct gold life-size Darth Vader mask, showcased by Japanese jeweller Tanaka Kikinzoku, is worth HK$10.9 million, and was commissioned to mark the 40th anniversary of the release of Star Wars.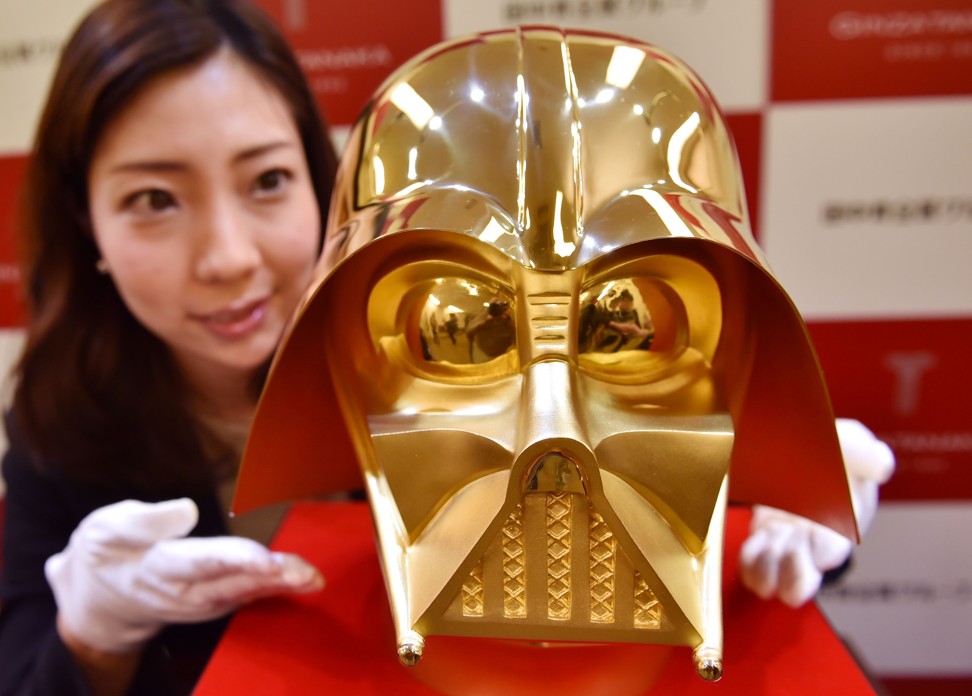 In addition to the gold mask, Tanaka Kikinzoku also released gold coins featuring Yoda and Luke Skywalker.
Five luxury Star Wars collectibles to celebrate the 40th anniversary of the sci-fi franchise
Nissan
Nissan has unveiled seven Star Wars-themed vehicles – but they aren't for sale. They were created in collaboration with Lucasfilm to support the launch of Star Wars: The Last Jedi and to draw attention to Nissan's capabilities.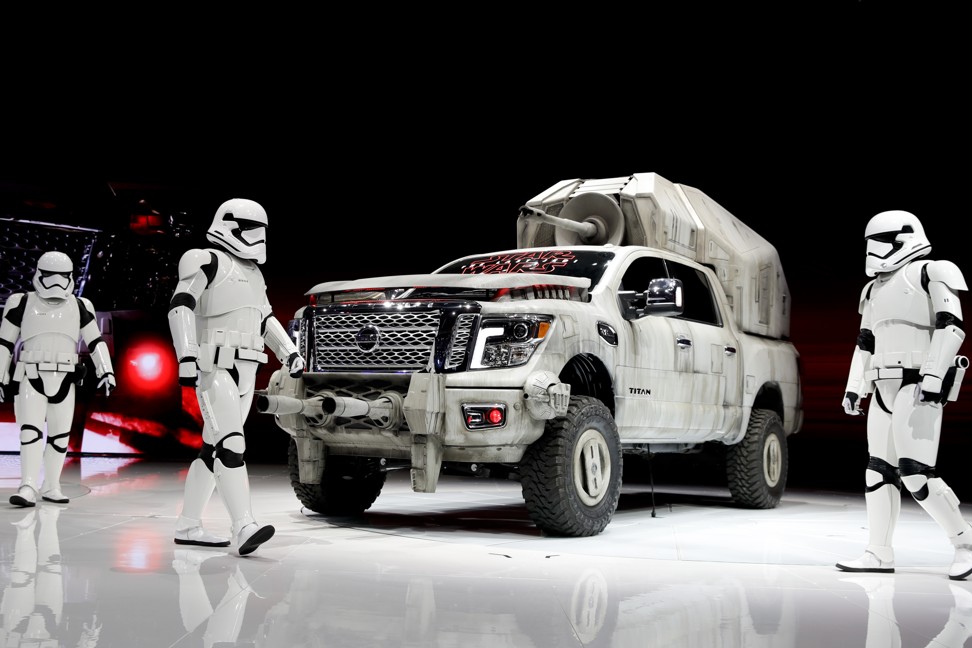 Disney Resort
Apart from Star Wars theme park, a Star Wars-themed resort is also planned for the Walt Disney World Resort.
Disney's new 'Star Wars' land is a 24-hour immersive experience
Resembling the interiors and exteriors of spaceships from the Star Wars movies, the resort will draw fans to the Star Wars universe.