Following on from the success of Chanel's Coco Café pop-up, which arrived in Hong Kong in June, the luxury French fashion brand will stage its "Mademoiselle Privé" exhibition in the city from January 13.
Five best Chanel Métiers d'Art shows
The free exhibition – open to the public at the creative landmark, PMQ, in Aberdeen Street, Central, until February 10 – offers an insight into the origins and sources of Chanel's creations.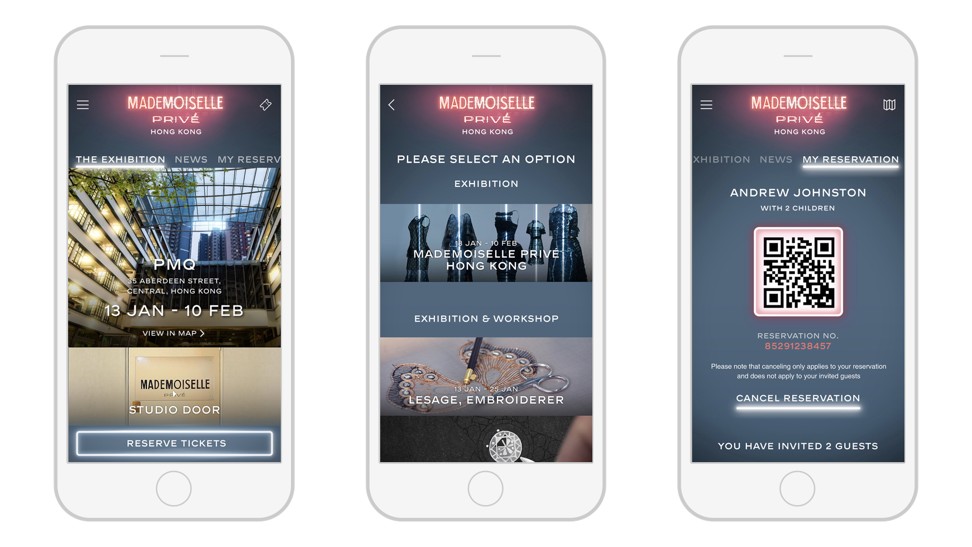 Chanel has also launched a smartphone app to accompany the exhibition – available since Friday – which offers updates on the exhibition and teaser content.
Chanel's exquisite haute couture preserves craftsmanship and unites heritage artisans
The free app – which is needed to book admission to the exhibition – can be download on both IOS and Android mobile phones. A mini website dedicated to the event is being hosted on Chanel.com
The exhibition, which visited London in October 2015 and Seoul in June this year, captures the charismatic personality and irreverent spirit of founder Gabrielle "Coco" Chanel and Karl Lagerfeld, the fashion house's head creative director.
Happy Birthday, Coco Chanel: 9 lesser known facts about the style icon
It will highlight the modernity of Coco Chanel's emblematic creations, how haute couture has been reinvented by Lagerfeld, the brand's iconic Chanel No 5 fragrance and the re-editions of its "Bijoux de Diamants" fine jewellery collection first created by Coco Chanel in 1932.
Chanel recreates Eiffel Tower to delight celebrity front row at Paris couture show
The app will enable people not only to book the time of their visit to the exhibition, but also register for a series of Chanel workshops.
A high jewellery workshop runs from January 13 to 18, another on Lemarié feather and flower creation from January 19 to 25 and a No 5 workshop from January 26 to February 1.
A Lesage workshop will also be held at Chanel Prince's Building boutique from January 13 to 25.