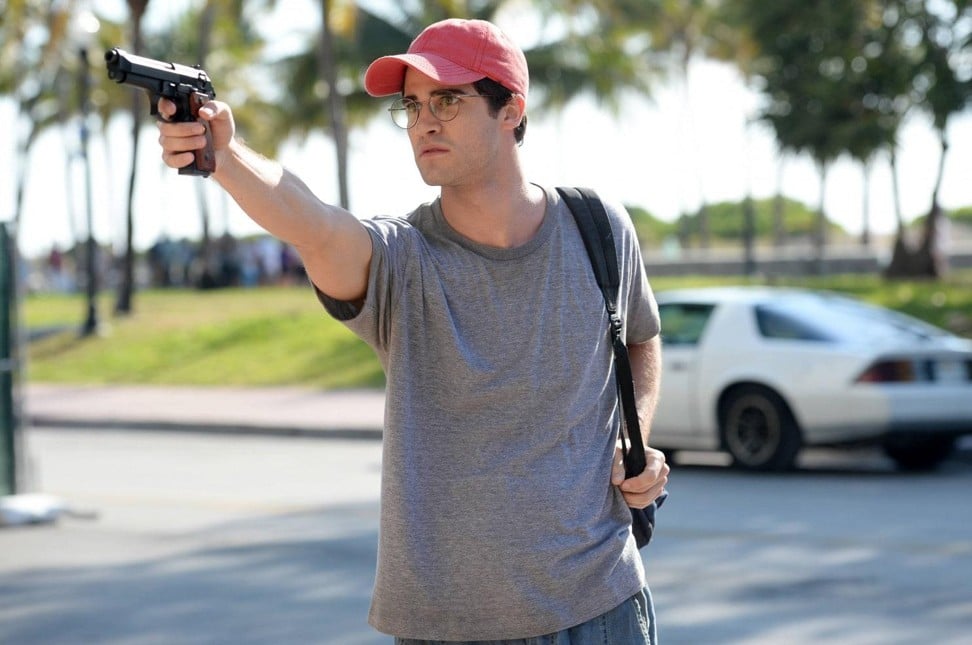 The twisted, true story of Andrew Cunanan's 1997 killing spree exists in whatever dark sliver of cultural space remains between lurid and sordid. It dangles just out of satisfying reach, even with all the fresh attention being lavished upon it by Ryan Murphy and company in FX's watchable yet incrementally disappointing The Assassination of Gianni Versace: American Crime Story.
A stylish but depressing nine-episode tragedy, the series heralds the much-awaited return of the true-crime anthology that launched two years ago with a marvellously textured retelling of O.J. Simpson's murder trial.
This time, the series takes a big swerve into a dead-end story that is far less compelling. Fascinating yet repellent, The Assassination of Gianni Versace demonstrates why some celebrity-related crimes acquire lasting notoriety and others fade away.
The brilliance of The People v. O.J. Simpson was how it made a widely famous case seem entirely new. The failure of Versace is that it takes a case that is at best vaguely remembered (mostly by fashionistas and gay men) and tries to apply to it the same degree of resonance and insight.
Alas, the themes that so easily presented themselves for fresh scrutiny in People vs. O.J. (systemic racism and sexism, media manipulation, elusive justice) are far from evident in The Assassination of Gianni Versace: Is it about beauty? Is it about psychosis? Is it about gay rights?
Yes to all that, but never effectively. (And why has Versace's murder been upgraded to an "assassination"? We'll get back to that.)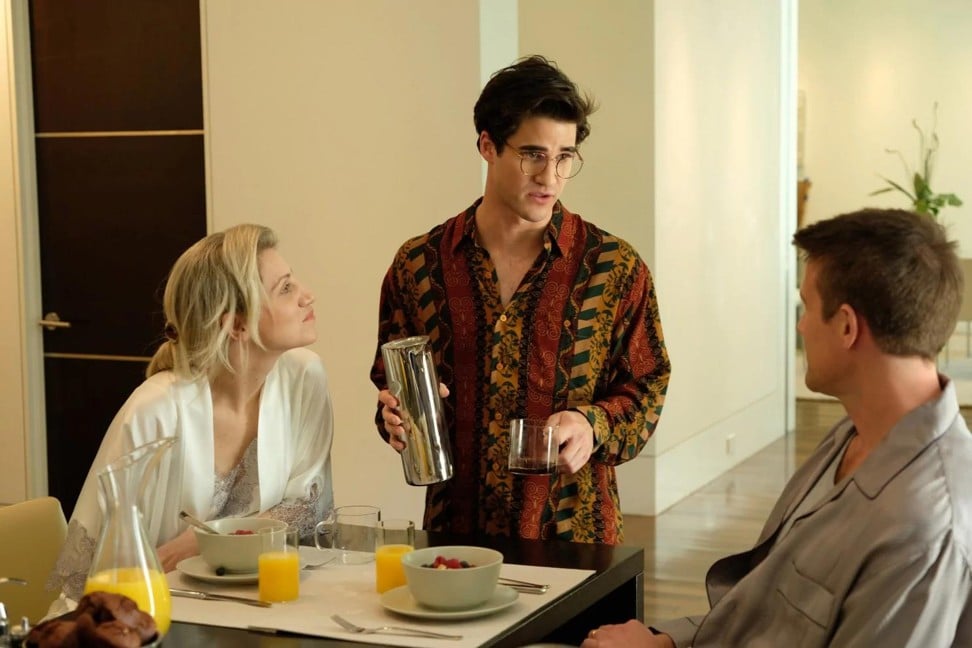 It's far from a total bust, however. As with People v. O.J., the series has that intoxicating mix of reported fact (drawing on Vanity Fair journalist Maureen Orth's 1999 book Vulgar Favors for details) and a dash of invention that now defines the American Crime Story style.
Glee star Darren Criss is plenty creepy and believable as Cunanan, a 27-year-old charlatan and chronic fibber who mooches off the kindness of strangers. Criss capably holds the series together when the writing and dialogue can't, particularly in how he portrays the smarmy banality of Cunanan's evil. Sometimes he is a charming creep. Sometimes he is a violent creep. It works like a light switch, and it does get predictable; as such, the scary legend of Cunanan might have better lent itself to a serial-killer season of Murphy's American Horror Story.
In the first episode, Cunanan arrives in Miami in July 1997 and wastes no time locating his ultimate target, the Italian fashion designer Gianni Versace (Édgar Ramírez), who lives in an ornate South Beach mansion. Versace takes a morning stroll to a nearby news-stand to buy a stack of magazines; when he returns to his front gate, Cunanan walks up and shoots him a few times, including a bullet through his face. As the murderer flees, Versace's long-time companion, Antonio D'Amico (Ricky Martin, crying sufficient soap-opera tears) cradles a dying Versace in his arms.
By night's end, Versace's formidable younger sister, the brutally blonde Donatella (Penélope Cruz, savouring each snarl) arrives and immediately takes charge of her brother's empire. Cunanan has fled; Miami police soon learn that the FBI has been pursuing the suspect for weeks, tying him to four other killings.
'Glee' star Darren Criss is plenty creepy and believable as Cunanan, a 27-year-old charlatan and chronic fibber who mooches off the kindness of strangers.
The episode flashes back and surfs along the quasi-true world of its killer. Among the many falsehoods Cunanan regaled his friends and acquaintances with is the claim of a dalliance with Versace, circa 1990 in San Francisco. True, or not true, or sort of true? If you need to know definitively, with Law and Order-like objectivity, then The Assassination of Gianni Versace will be tough going. If, on the other hand, you're tantalised by the fantasies Cunanan created for himself, carry on.
For sensation's sake, obviously, The Assassination of Gianni Versace has started at what should be its penultimate chapter, with a handsome gunman on the loose and an exquisitely – if grotesquely – displayed corpse in the morgue. Anyone with a search engine (or a good memory) knows that Cunanan never went to trial; he took his own life once the police caught up to him a week later.
In a serious miscalculation of structure and coherence, each episode of Versace stutters and skips along a chronology that moves mainly backward, further into Cunanan's deceits in the 1990s and late '80s, until it finally arrives (in the eighth episode) at his spoiled yet abusive childhood, marred by his Filipino crook of a father (Jon Jon Briones). Along this same disordered timeline, the show wanly offers a story about Gianni and Donatella's struggle to keep the House of Versace in the black.
The Cunanan sequences play like reheated Dateline episodes while the Versace scenes are like paging through a stack of old Vogues. Ramírez brings a dour elegance to Versace's creativity and moods – and one episode somewhat opaquely references Orth's reporting that Versace was HIV-positive, which was supposedly kept private to protect the business.
As you may have already heard, an outraged Donatella Versace and her family have lashed out at Murphy and FX, calling The Assassination of Gianni Versace an unauthorised work of fiction and gossip. For what it's worth, the Versaces come off sympathetically in the series, which is a surprise; Maya Rudolph's impression of Donatella years ago on Saturday Night Live was probably more damaging than this. Carping about the new show only gives it more publicity.
Rather than exploit too many of Donatella's glycerine tears, The Assassination of Gianni Versace is best (and most disturbing) when it chronicles the dismal fates of Cunanan's other victims – quiet, non-famous men who made the terrible mistake of crossing paths with a dangerous liar.
Rather than exploit too many of Donatella's glycerine tears, 'The Assassination of Gianni Versace' is best (and most disturbing) when it chronicles the dismal fates of Cunanan's other victims.
Particularly good is the third episode, which stars Mike Farrell (yes, of M*A*S*H) and Transparent's Judith Light as Lee and Marilyn Miglin of Chicago. While Marilyn is out of town shooting a home-shopping network segment for her successful line of cosmetics, her husband, Lee, a successful real estate developer and closet homosexual, invites Cunanan over for a night of sex.
Though what happens is indeed gruesome (Cunanan murders Lee), it is the scenes of Marilyn's return to their townhouse and her particular responses in grief that strike the sort of thematic chord we expect from American Crime Story: This is an episode about the insidious nature of the closet, especially within a long marriage, where there really can be nothing left to hide – only something left to dutifully ignore.
A similar theme runs through the episodes that chronicle the sad ends of two of Cunanan's other victims, including two of his friends: Jeff Trail (Finn Wittrock), a former Navy officer in San Diego, and David Madson (Cody Fern), a young architect from Minneapolis who meets Cunanan on a trip to California and repeatedly rejects his professions of love.
Both Jeff and David are uncomfortable with how their friend supports his Champagne (and methamphetamine) tastes by leeching off older gay men and regaling his admirers with lies about his background and employment.
Cunanan flies into a rage whenever anyone suggests he get a job and support himself. "It's ordinary!" he screams, after his last sugar daddy has locked him out of the mansion. After a drugged-out nadir, a jealous Cunanan travels from San Diego to Minneapolis, where Jeff now lives – perhaps to be closer to David.
In Assassination's confusing backward-is-forward timeline, we've already seen what happened when Cunanan got there: one body is found bludgeoned and rolled up in a carpet; the other is full of bullets and left by the side of a lake.
It's never entirely clear what Murphy is asking us to see in all this. Is Lee Miglin's closeted shame related to Jeff Trail's anguish with the military's "don't ask, don't tell" policies? Does that line up with David Madson's difficulty in coming out to his father? And does Cunanan kill them all (plus a cemetery caretaker, if only to steal his truck), because of the tenuous state of gay rights in mid-'90s America?
From this clumsy tangle of themes, a killer who is more deranged than on-message winds up at the Versace mansion's front gate. Apparently, class resentment (slathered in self-loathing) is the reason Murphy deems this crime an "assassination" rather than just another murder. It just doesn't wash.