Need some idea for a romantic getaway? The Mr & Mrs Smith Hotel Awards have unveiled the "very best of the very best" lodgings around the world for 2018.
The judging panel consists of fashion designers Jenny Packham and Olivia von Halle, Singapore chef Willin Low and bar guru Zdenek Kastanek, who helped crown 12 boutiques ranging from World's Sexiest Bedroom to Best Date-Night Bar.
"As a travel club, we like to do things a little differently – our awards are a chance to champion those one-of-a-kind places that have made a real impact on us," says Mr & Mrs Smith co-founder James Lohan. "If you've ever asked us for travel tips, consider this our ultimate must-visit list for 2018."
Six luxury hotels for history lovers
The 12 winners in their categories are: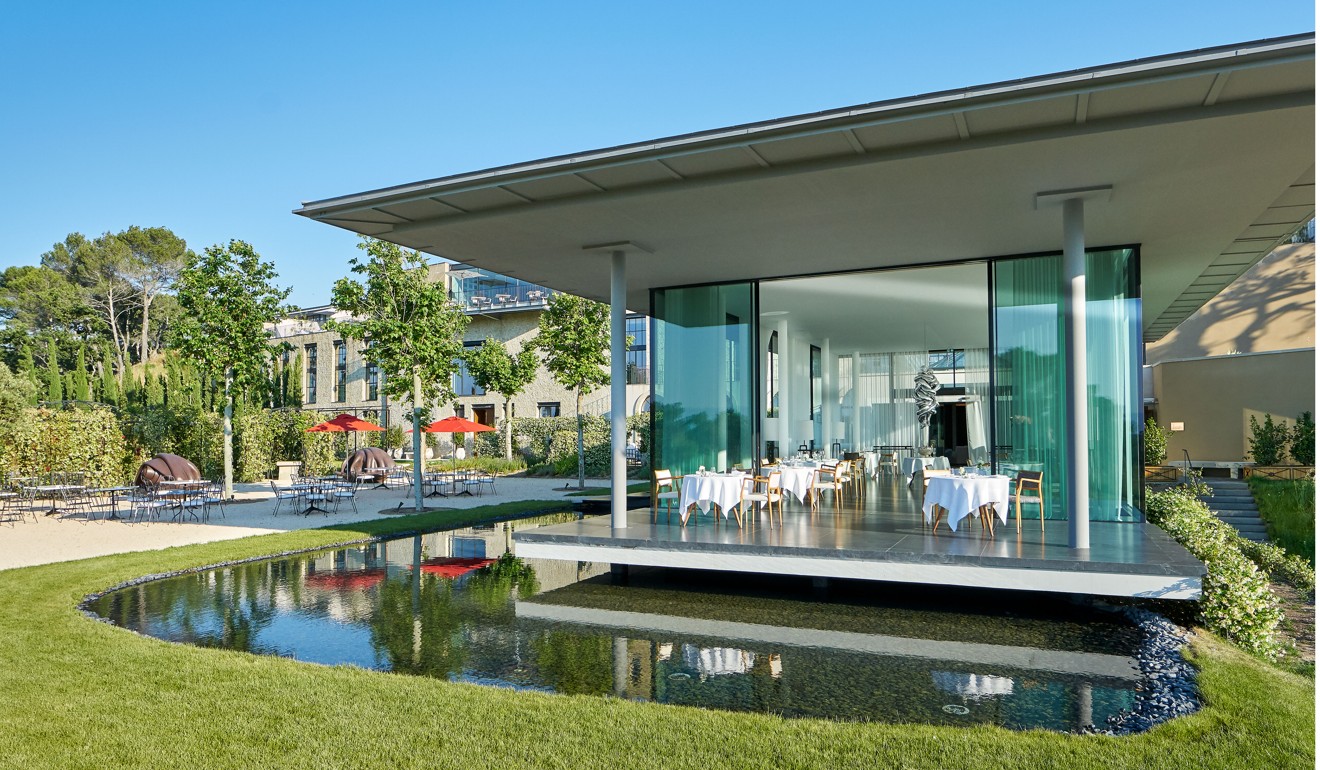 Best Smith Hotel
Villa La Coste, Provence, France
A luxury destination at the 600-acre Château La Coste organic winery in La Provence. Its crisp villa suites and Zen-ful spa facilities could be your next Valentine's getaway. The villa received the Awards' highest accolade and is an "art-filled escape". It has been named Best Smith Hotel 2018 for its "elegant design, artistic endeavours, first-class fare and creative cache".
James Lohan, co-founder, Mr & Mrs Smith, says: "As the only category voted for by the public, Best Smith Hotel is a serious accolade. Villa La Coste is new on the boutique-hotel circuit but has become a firm favourite. With its cutting-edge design, arresting architecture and amazing art collection, it's a very well deserved winner."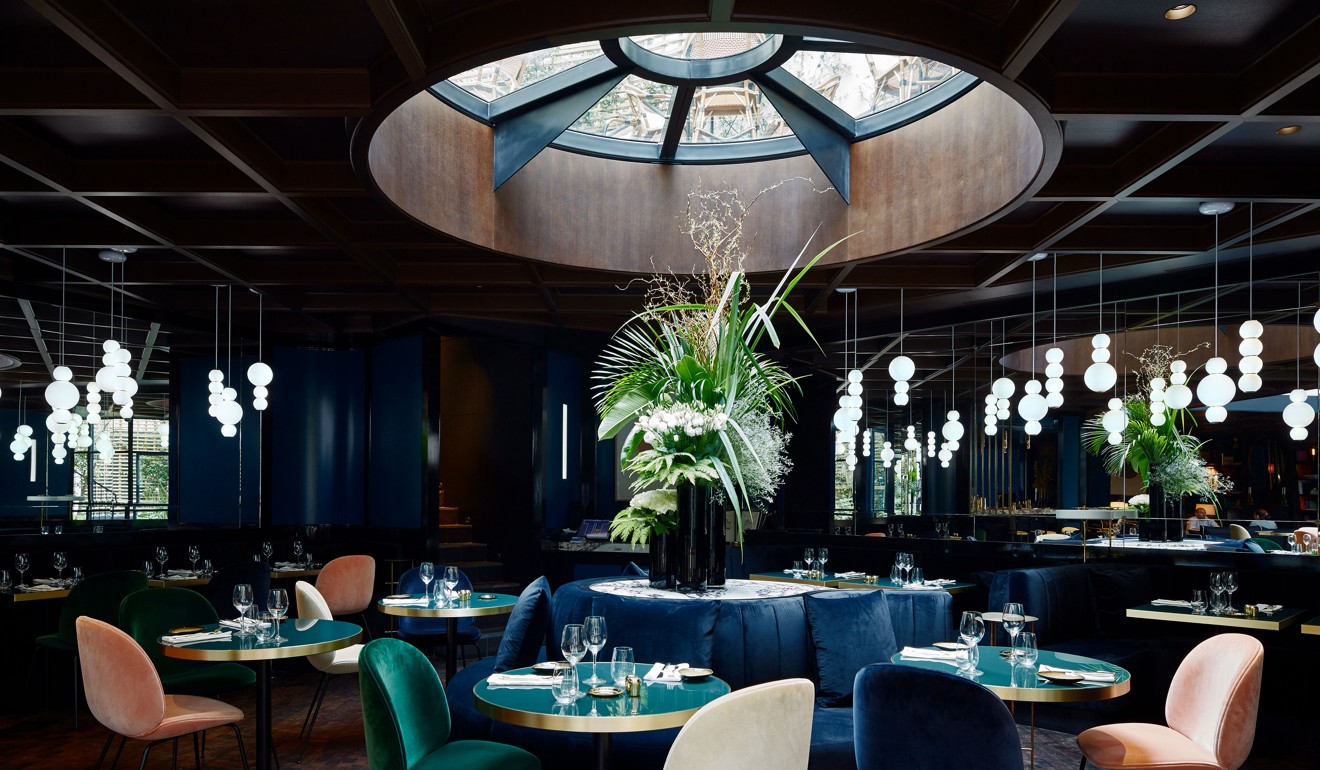 Best-Dressed Hotel
Le Roch Hotel & Spa Paris, France
Nothing less is expected from this Parisian classic hideaway in one of the most fashionable cities in the world. Tastefully designed outside as well as inside, the former public building on the rue Saint Roch is an elegant affair of eye-catching architectural structures and soft-hue textures for a timeless interior design.
Jake Rosenberg, founder, The Coveteur, says: "Having spent nine nights in this hotel during Paris Fashion week, I must say I wanted to stay nine more. Its location is perfect, the decor is elegant, it's chic yet cosy and the service was perfect.'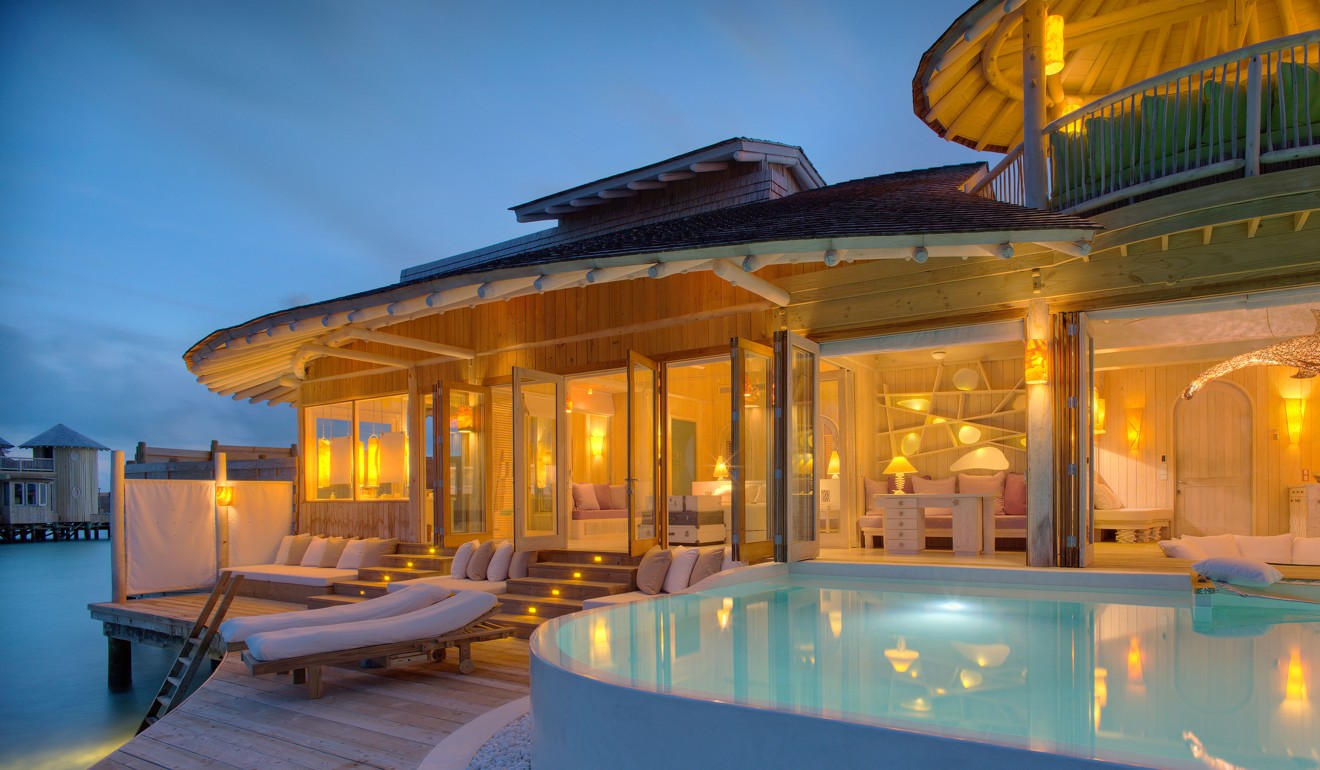 World's Sexiest Bedroom
Soneva Jani, Maldives
Closer to home, but still a whole different world, is this Maldivian haven. This is one for the stargazers as the hotel has its own observatory and resident astronomer. Consisting of five islands, private lagoon and beaches, an overwater silent cinema, spa, wine cellar and dive centre among others, guests reach the island of Medhufaru in the Noonu Atoll where the resort is located by either a 40-minute seaplane from Malé International Airport or one-hour speedboat from Soneva Fushi. Pampered doesn't even come close to describe the experience you'll find here.
Olivia von Halle, fashion designer, says: "One button on this retractable roof stands between you and post coital stargazing. Did I mention you're lying on a bed in the middle of the ocean? If that's not sexy I don't know what is."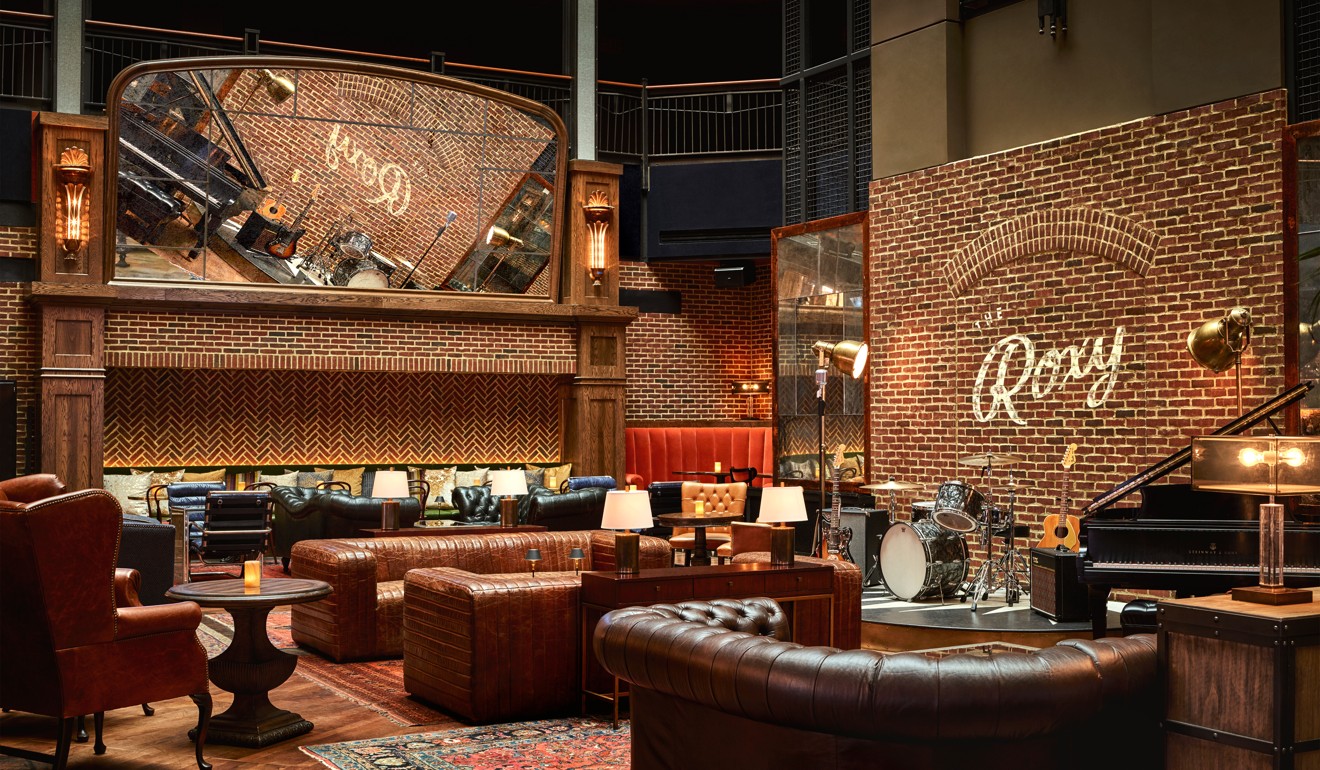 Best Date-Night Bar
Roxy Hotel, New York City, United States
The first you'll notice of this exquisite location is its façade. It's as if you are stepping back in time with its glorious 1920s cinema exterior. This triangular, red brick building with cast-iron detailing and art deco-styling is a tribute to one of New York's golden entertainment days. The interior is simply a beautiful slice of the past with a modern twist. The Roxy Hotel bar is glamorous. The premise offers live entertainment (they have a subterranean jazz club) and a cinema to boot. Whether by yourself, on a date, or a night out with friends, the Roxy Hotel is going to give you a run for your money.
Laura Jackson, presenter and author, says: "The cocktail list is impressive at the Roxy: the perfect harmony between cool and laid-back. The lounge area makes you feel like you're in someone's living room yet when the jazz starts playing you feel like you've been transported back in time."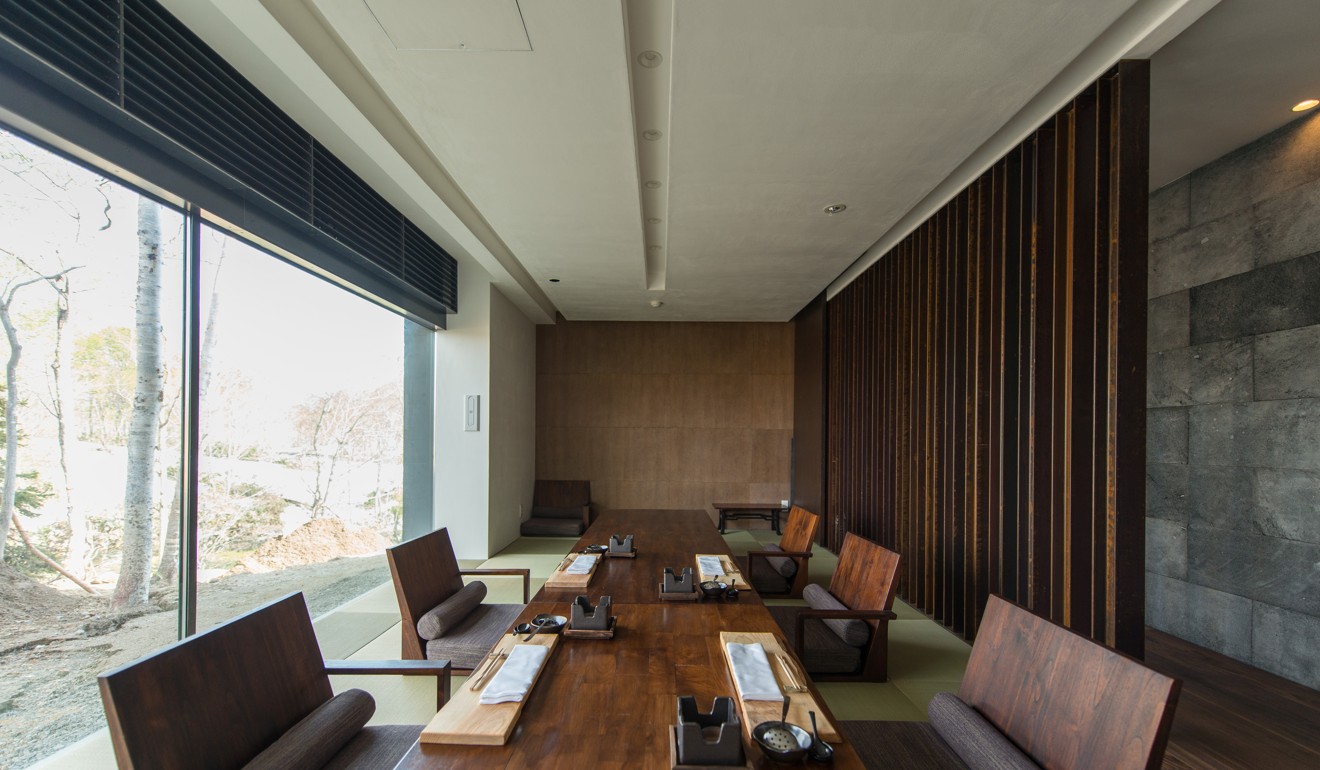 Best Gourmet Getaway
Zaborin Niseko, Japan
Best known as one of Asia's top ski destinations, Niseko in Hokkaido, in Japan's northernmost island of Sapporo, exudes the kind of elegance, simplicity, discretion and attention to detail the country is known for. Each of its 15 villas has an indoor and outdoor onsen (hot spring) bath filled with volcanic water. The hotel restaurant's chef honed his craft in Tokyo and New York and serves the traditional kita kaiseki meal, an 11-course set dinner made out of ingredients picked and caught by the chef himself and adjusted to the season.
Tom Aikens, chef and author, says:"The food from Yoshihiro Seno is as pure and as well-thought-out as the hotel. He draws from his own experience of 'kaiseki' and 'washoku' techniques and makes good use of local produce including his own grown ingredients. Guests are in for a delightful journey in taste."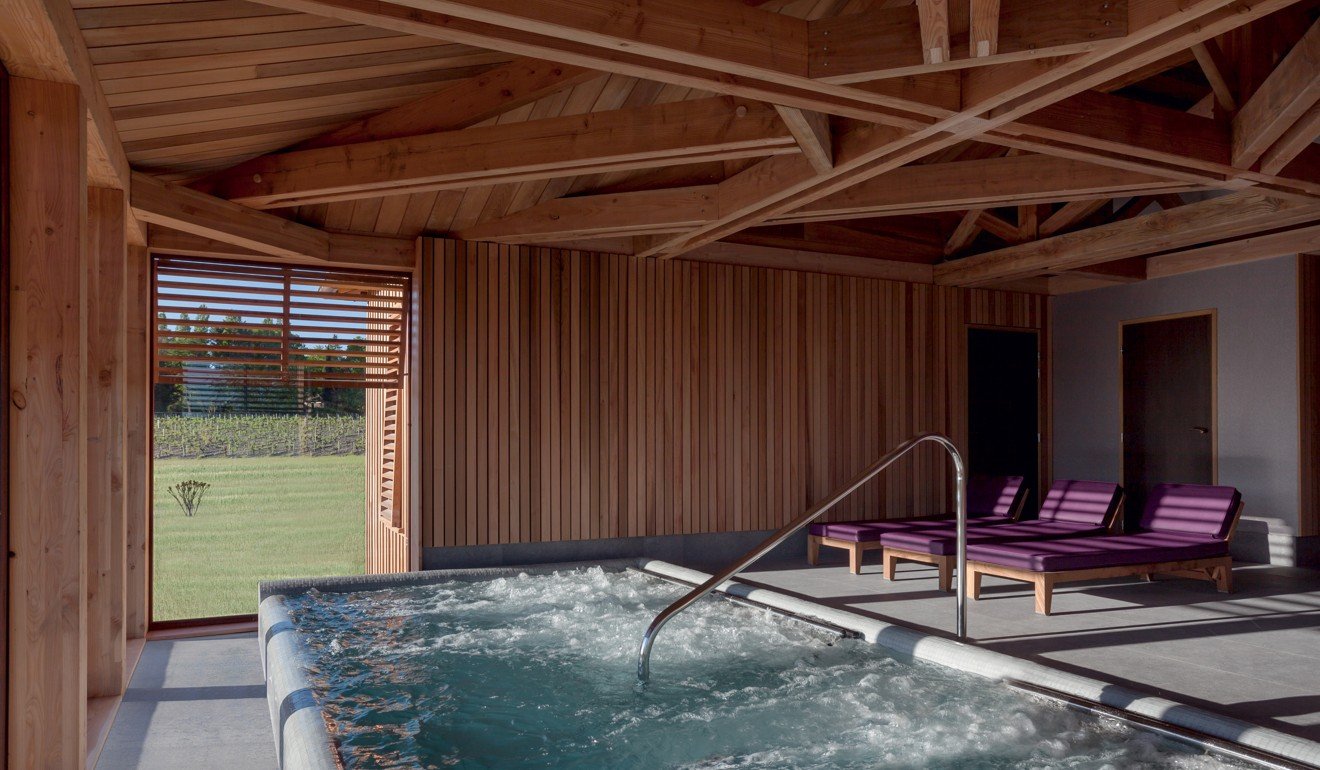 Most Spoiling Spa
Les Sources de Caudalie, Bordeaux, France
'Between vineyards and forests' is how this 5-star hotel describes itself. A stone's throw from Bordeaux, France's famed wine province, this contemporary building with a 2-Michelin star restaurant and a "vinotherapy" spa sits among the vineyards of the Château Smith Haut Lafitte domain. Everything seems to be catered towards guests' wellness, from facilities that include an indoor and heated outdoor pool and a fitness centre, to the availability of a personal trainer in spring and summer. There is also hiking or cycling through the marvellous 8km winery grounds and surrounding woodlands for a perfect day out with the family.
Nick Shelton, founder, Broadsheet Media, says: "As if having developed an exceptional product range wasn't enough, this spa nails a holistic approach with treatments that really deliver."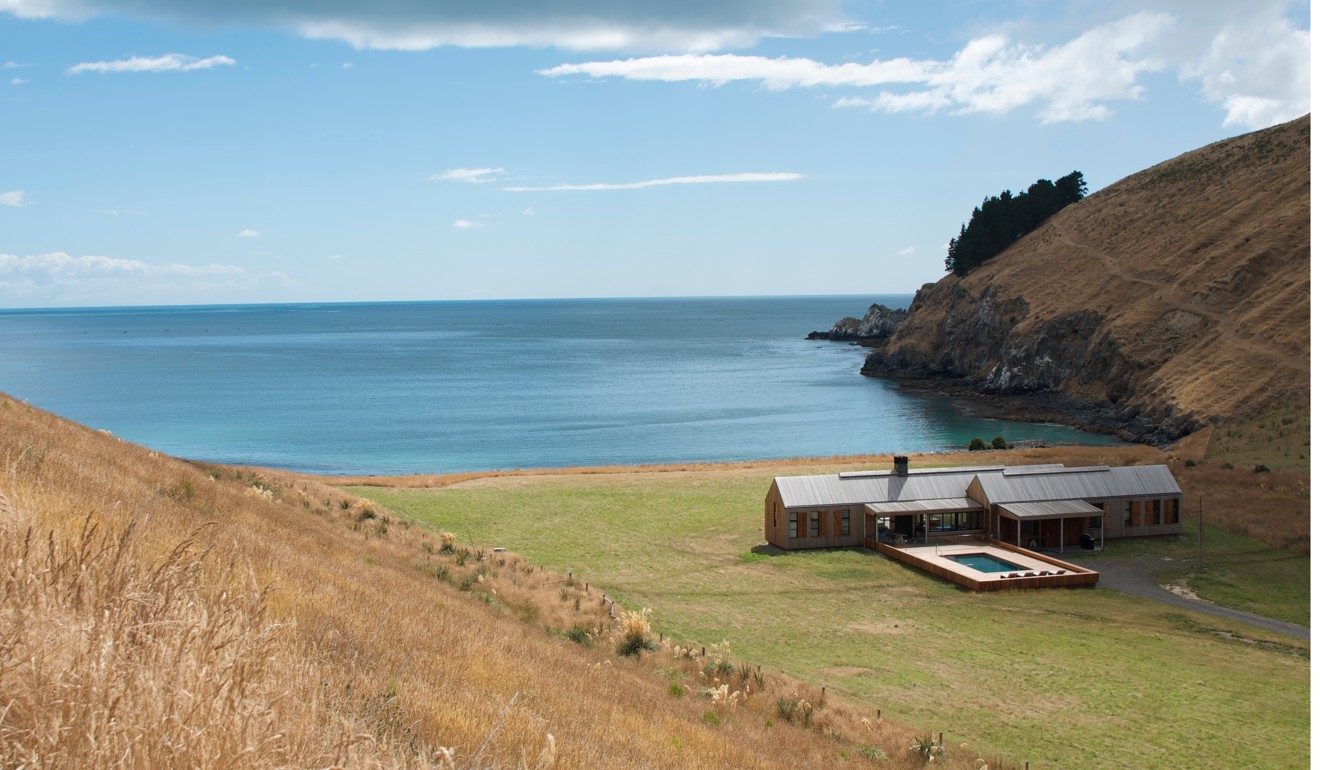 Best Smith Villa
Annandale Scrubby Bay, Pigeon Bay, New Zealand
For those seeking peace and quiet, you have come to the right place. Being at Scrubby Bay is akin to being on the edge of the world. Vast landscapes, private bay and a secluded setting, the lodging holds a maximum of 14 guests at any time. There are only two ways to reach the property, by a spectacular helicopter flight or a 40-minute four-wheel drive over "clifftop farm tracks". This luxurious beach house-styled property boasts three oceanfront bedroom suites, a bunk that can sleep 8, a sun deck, and a spacious open plan, communal dining and living area. The villa is built to offer maximum views on the bay, and a fireplace keeps everything cosy. The jacuzzi and pool don't hurt either.
Lee Tulloch, travel editor, Vogue Living, says: "Seclusion is the new opulence, so this remote villa – situated on a lake in an extinct volcano, with working farm and superb eco credentials – is truly off-the-grid. The ultimate good-for-the-soul retreat. (Plus: cashmere pyjamas!)"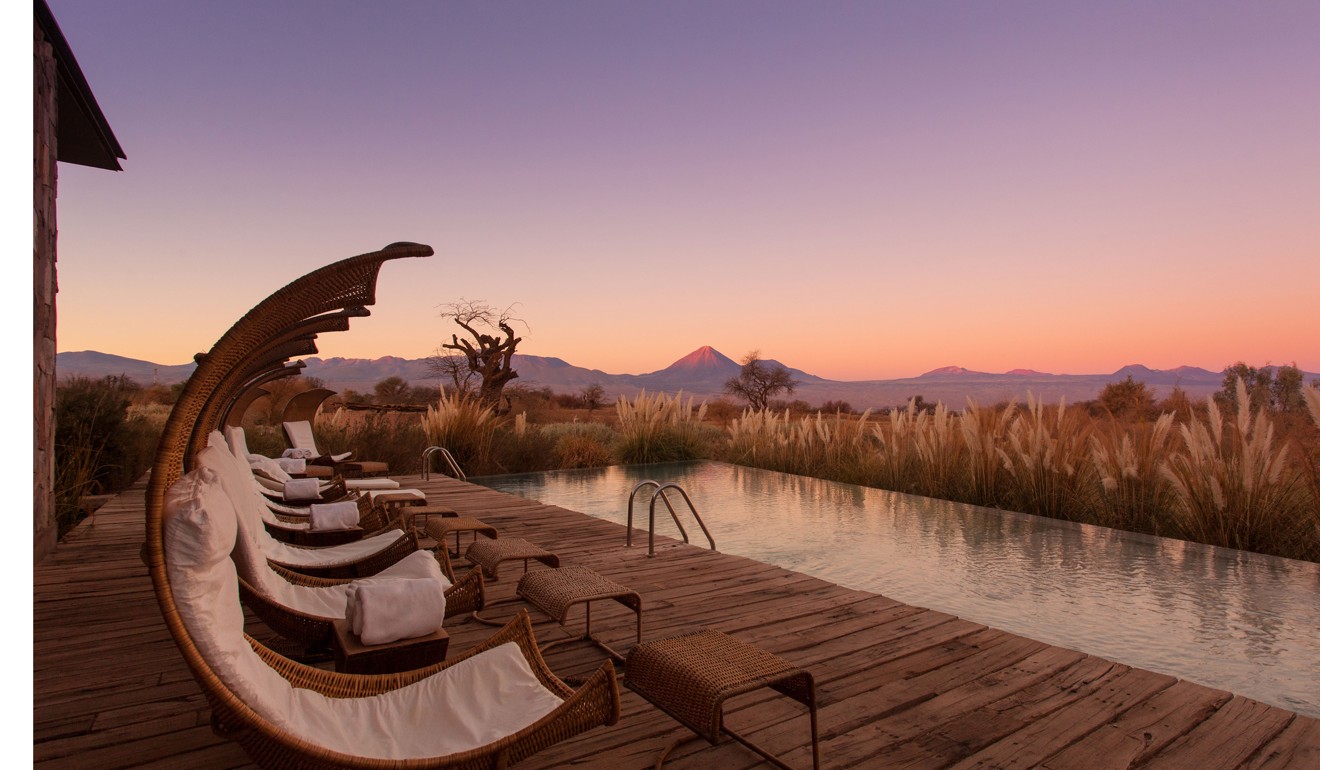 Best Pool with a View
Tierra Atacama Hotel & Spa, Atacama Desert, Chile
From one end of the world to another, the Tierra Atacama is a unique boutique hotel on the outskirts of San Pedro de Atacama. The mighty Licancabur Volcano lurks in the distance and when night falls, the whole night sky is a show in itself – which you can leisurely enjoy as you sit around the hotel's terrace fire pits. During the day, excursions can be arranged to explore the Chilean desert around.
Lauren Laverne, broadcaster and founder of The Pool, says: "This really is an escape from it all. The mountainous landscape looks almost lunar, and is so peaceful you could be forgiven for imagining yourself on another planet altogether. I think the natural wood and furniture design sits in harmony really beautifully with the landscape around you – it embraces it rather than trying to fight it. Fab."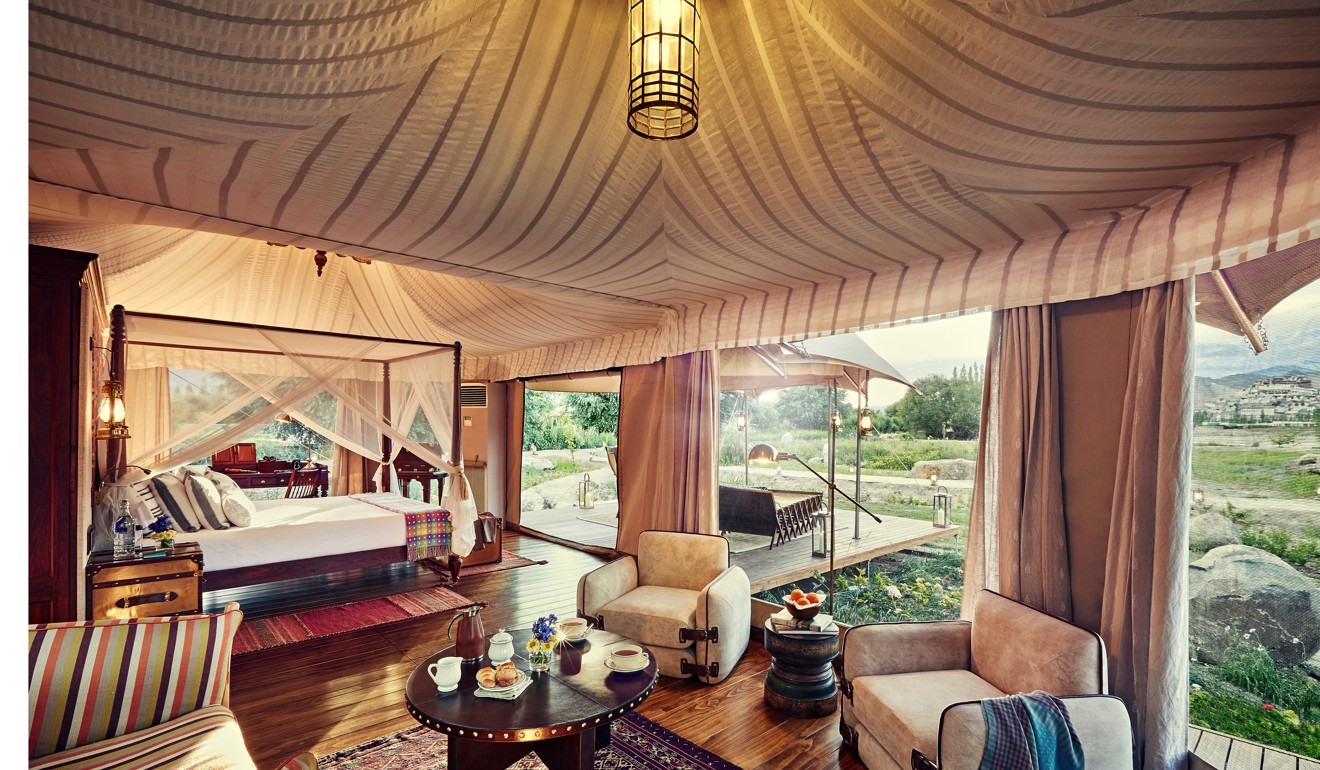 Above & Beyond
Chamba Camp Thiksey, Himalayas, India
Situated on 26 acres of private property, this luxury campsite is poised between the Great Ladakh Range and Stok Range mountains. This is nothing like your regular campsite as 78 staff members make sure that all guests have everything they need. Subtle security ensures the comfort and ease of mind at the site. Venturing outside is also easy with the Camp's own luxury line of tourist taxis available, who are carefully chosen and trained by its tour leaders.
Johannes Pong, travel writer, says: "Absolutely magical eco-friendly glamping in palatial tents with panoramic vistas of mountaintop monasteries by the foothills of the Himalayas in Ladakh."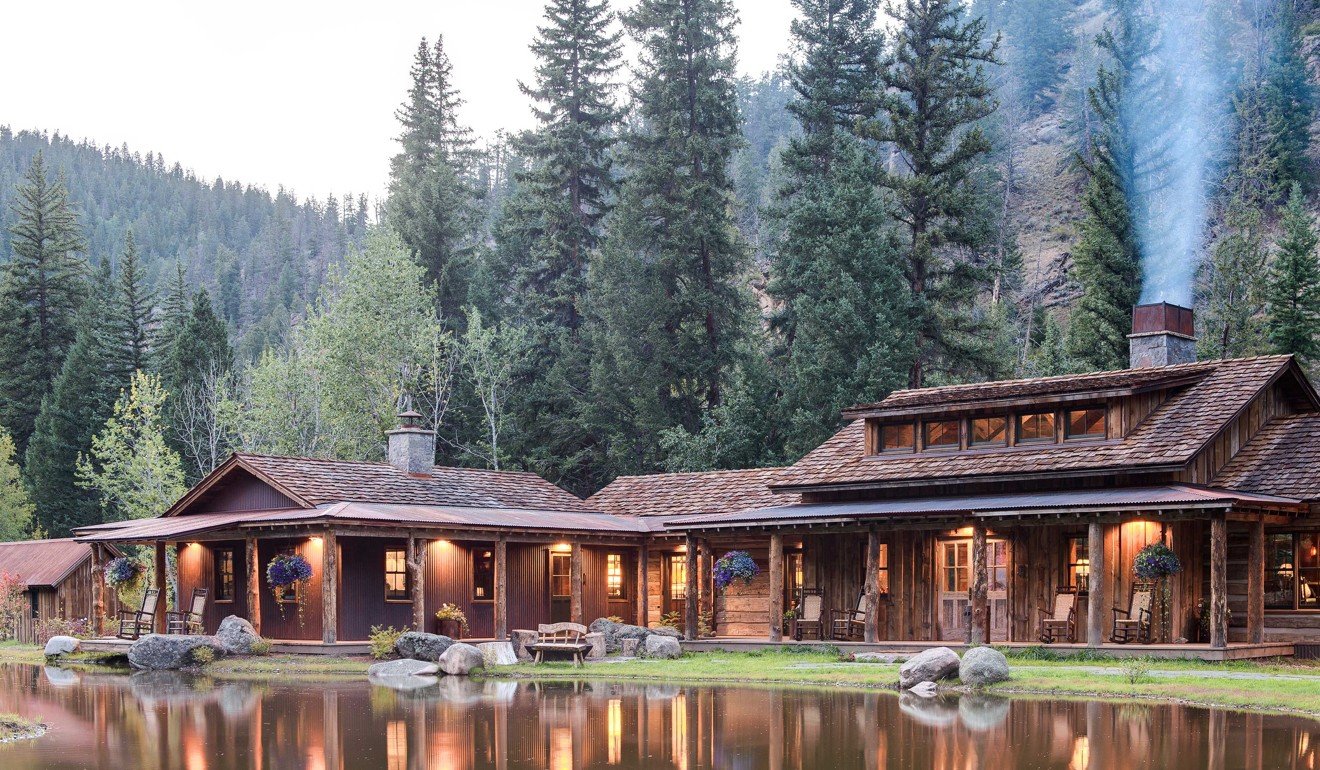 Best Family Hotel
Taylor River Lodge, Crested Butte, US
Want to know what is it like to live the American outdoors life? BB-gun shooting, axe-throwing, white-water river-rafting … you can experience it all – in style – at the Taylor River Lodge. No matter the season, this charming, luxe log cabins' accommodation offers many great ski experiences in winter and a vast range of outdoors activities during the summer. There are six standalone log cabins and two family homes to choose from on the property, many of which overlook the Taylor River that is known for its fast water and trout-filled tailwater fishery.
Sheree Commerford, founder, Captain & The Gypsy Kid, says: "If you are an adventure family that loves the outdoors but wants to experience a holiday where you also feel looked after, treated and the workload is non existent, this is the place. An incredible location this is truly the perfect scenario for the whole family to connect to each other and the unparalleled landscape that is Colorado."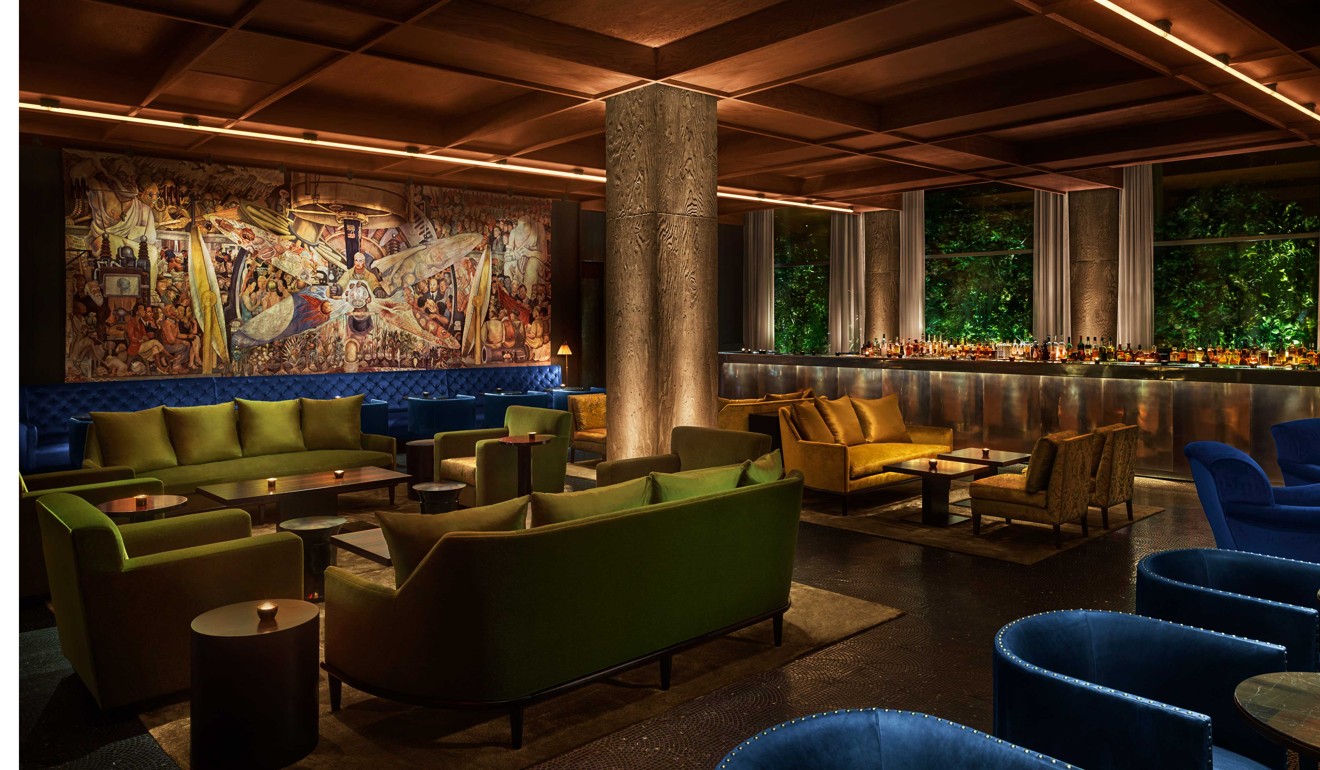 Coolest Creative Hub
Public NYC, US
The hotel-version of the 21st century shared workspace. Public NYC is chic, simple and sleek. Its many communal spaces are designed for interaction including its front garden and rear terrace. Boasting three bars with large sharing tables and sofas, they are open 24/7. The hotel is located on the Lower East Side with a slew of bars and restaurants within walking distance. Also a stroll away is downtown Manhattan, including Chinatown and Greenwich Village. If you would rather stick to its 360-degree city view rooftop bar, we won't be the one stopping you.
Richard MacKichan, Editor, Mr & Mrs Smith, says: "The clue's in the name: Public is truly a hotel for the people. It dispenses with hotel frills to focus on the communal – the co-working lobby space, the city-spying rooftop bar, the multicultural kitchen, the local-loving boutique, the basement nightclub – and has rightly become a honeypot for creative types as a result"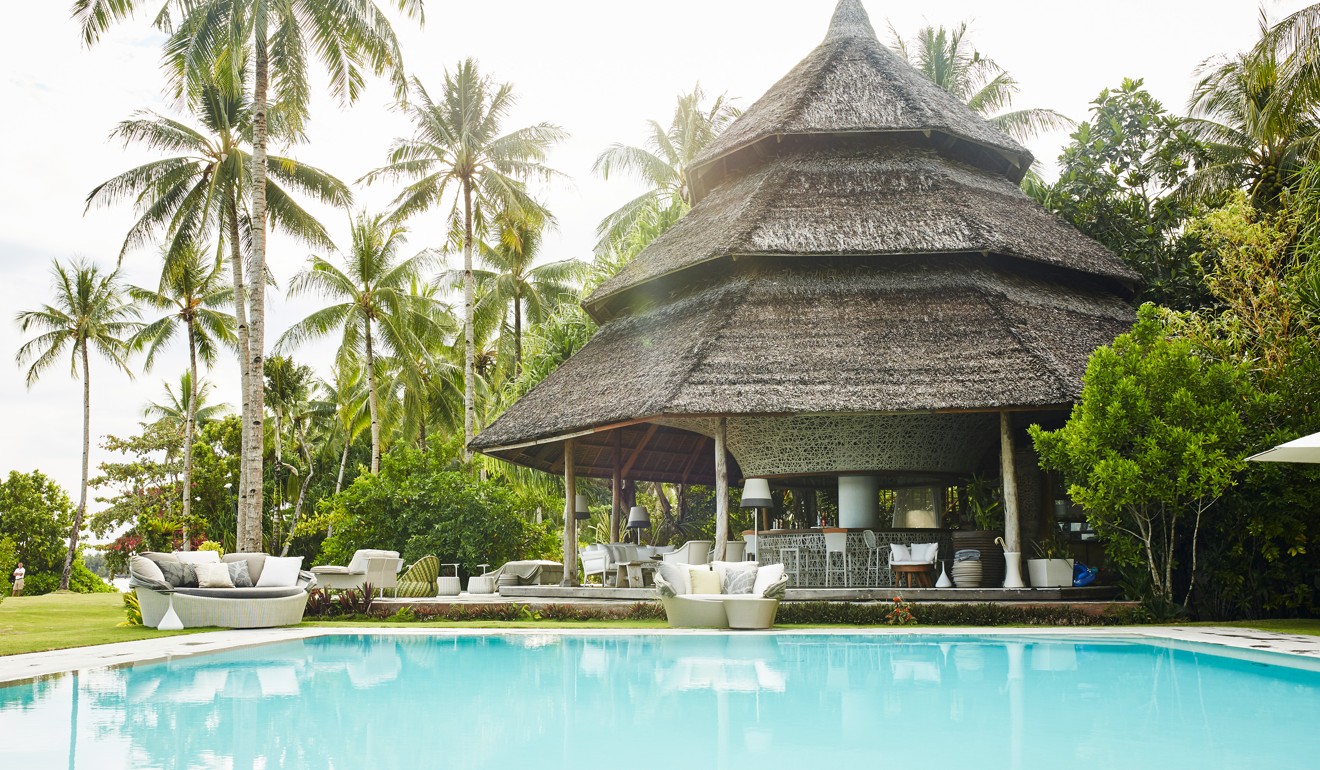 Local Hotel Hero
Dedon Island Resort, Siargao Island, Philippines
There is something about Dedon Island unlike any other Asian boutique resort. Perhaps it is the intimate atmosphere or the cosiness of just nine villas. It is a place of pure relaxation. One of the resort's highlight features is its Sea Pagoda, a thatch-roofed platform that sits 800 metres from the beach perfect for snorkelling. Another is the tiny island of Janoyoy which can be reached on foot at low tide. Whether it is water activities or overland explorations, Siargao Islands, where this gem of a boutique resort is located, delivers it all.
Phoebe Dahl, founder and CEO, Faircloth + Supply, says: "Not only is this place perfect for completely unwinding in paradise, they also take great care in making sure their carbon footprint is minimal by using solar power, composting, growing their own produce and reducing the use of plastic materials. Additionally, the owner of the hotel has a foundation to support local community projects, therefore everything on the hotel property is crafted by locals – how cool is that?"