From pop idols to wanghong – a phrase used to refer to internet celebrities – China's most popular influencers share one thing in common: they're raking in a lot of money.
The online celebrity economy was projected to be worth around 58 billion yuan (US$8.4 billion) in 2016, according to data company CBNData. That made the sector more valuable than the domestic film industry, which brought in 45.7 billion yuan in revenues during the same year.
Among the most popular of those celebrities is actor-singer Lu Han, a former member of South Korean-Chinese pop group EXO, who has appeared in commercials endorsing everything from luxury Cartier accessories to flavoured milk from local dairy brand Yili.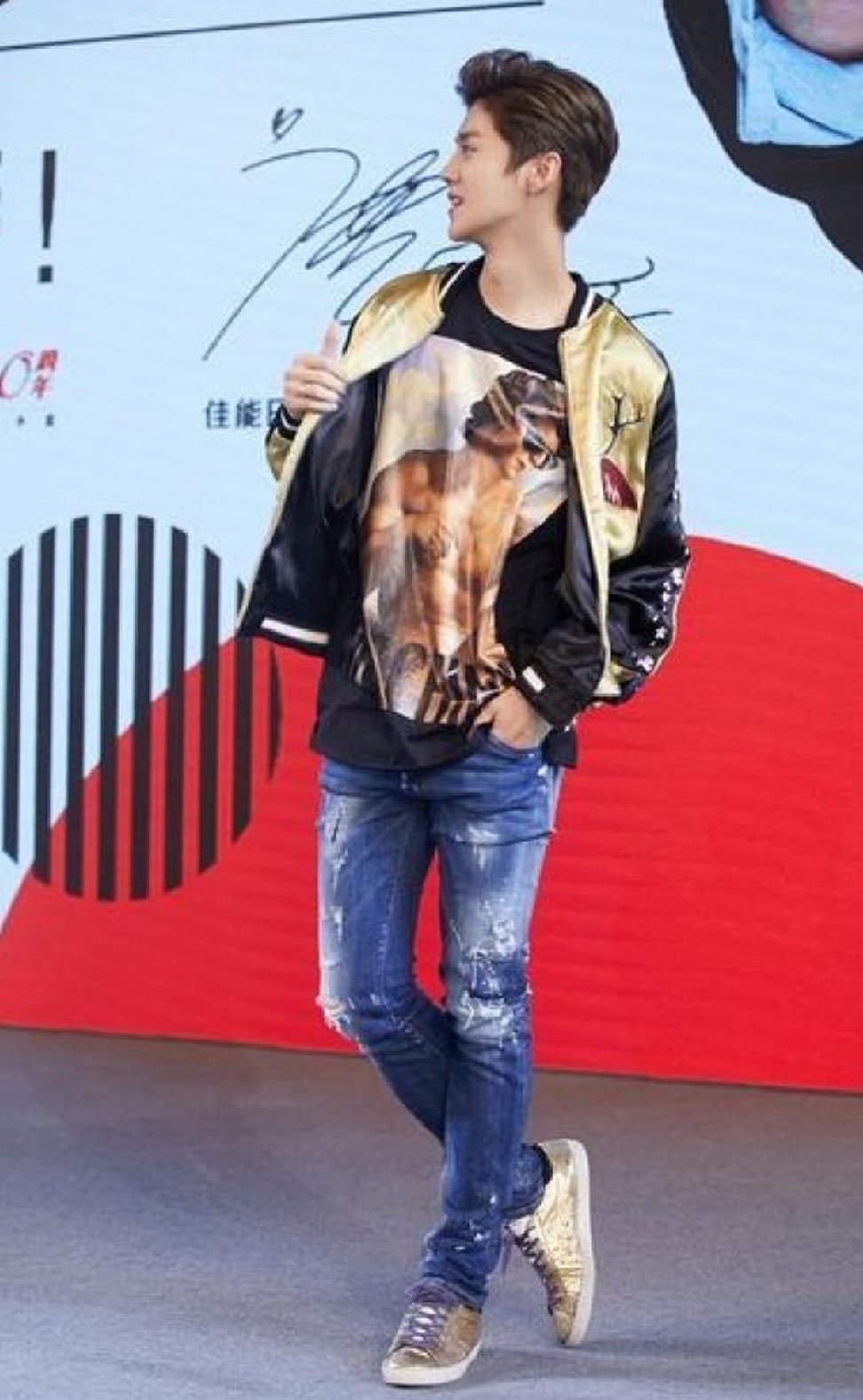 Actress Yang Mi, with more than 77 million fans on social media platform Weibo, is another bankable name who works with brands such as Estée Lauder and Michael Kors. Regarded as a fashion icon, Yang is also often referred to as a daihuo nüwang – queen of driving sales – for her ability to spark fashion trends based on the designer goods she wears.
10 highest paid Chinese film stars are all men
Those endorsements contributed to Lu and Yang being ranked in the top three on the 2017 edition of Forbes China's list of celebrities in the country, based on earnings and popularity. Lu reportedly made 210 million yuan in the 12 months up to the end of June 2017. Yang earned 200 million yuan over the same period.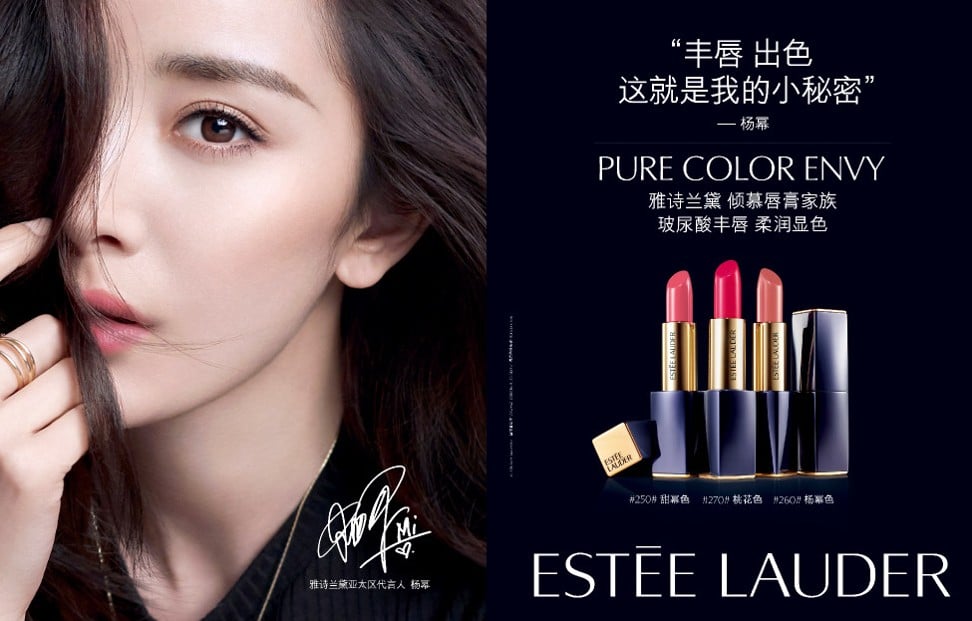 Recognisable names include internet personalities who might have less of a following online, but possess the ability to connect with niche audiences. Papi Jiang, known for her comedic video blogs, has appeared in a commercial for watchmaker Jaeger LeCoultre.
Others have shifted from endorsing brands to starting their own labels. Model-turned-entrepreneur Zhang Dayi runs one of the most popular Chinese shops on Alibaba Group's Taobao online marketplace. Zhang reportedly earned 300 million yuan from her various business ventures, according to the BBC. Alibaba, the world's biggest e-commerce company, is the owner of the South China Morning Pos t.
From July to September, more than 400 million users searched for products linked to celebrities on Taobao, according to Ali Data.
'E-commerce is always one click away'
One factor behind the boom in the industry is likely to have been the increasing integration of online retail and social media on the mainland, giving rise to a more interactive form of online shopping.
"In China, the line between social media and e-commerce is much more blurred … On Chinese platforms, e-commerce is always one click away from content," Angelito Tan, CEO of China-based RTG Consulting, told CNBC.
Unlike other social media platforms, such as Facebook and Instagram, some platforms used in China "explicitly exist to help users make purchase decisions," Tan said, citing Taobao and social e-commerce app Xiao Hong Shu as examples.
Chinese digital influencers fuel massive 'fan economy'
In a May report focused on the local retail sector, PWC noted that it was "almost impossible to distinguish" between the two areas today.
While China's key opinion leaders – a phrase used by the marketing industry to refer to these social media celebrities – appear to have plenty in common with YouTubers and Instagram influencers in the United States and Europe, the way their followers relate to them is different.
Consumers in China often regard mass media with suspicion, but they are more trusting of social media personalities, essentially thinking of them as part of the "outer rim" of their friend group, said Brian Buchwald, CEO of consumer intelligence company Bomoda.
Rather than Instagram influencers who "can seem unattainably beautiful or rich", content produced by social media stars in China tends to comes across as more do-it-yourself and genuine, Tan said. That level of authenticity is enhanced by the use of live-streaming channels, which feature real-time, unedited video streams.
Yet working with popular online personalities isn't always a perfect strategy for companies: Celebrities often already have a massive portfolio of endorsements, and some of those may conflict with a given brand.
Meet Disney's next 'Mulan', Chinese actress Liu Yifei
For instance, French fashion house Dior received a backlash from Chinese netizens when it appointed actress Zhao Liying as its brand ambassador last year. Some saw Zhao as a mass market name based on her endorsements of consumer products such as chocolate and toothpaste.
Despite the risk of potential overexposure, brands seem likely to continue pursuing China's top social media stars to gain a foothold with local consumers.
"Everyone's still fighting over the same consumer [and] millennial audience," Buchwald said.
Read the original article at CNBC
Want more stories like this? Sign up here. Follow STYLE on Facebook, Instagram and Twitter