With her unibrow, braided swept-back hairstyle, colourful clothing – and moustache – the late Mexican artist Frida Kahlo has become an idiosyncratic cult figure in the United States.
Kahlo – played by actress Salma Hayek in the 2002 American biopic, Frida – has an equally passionate following in her native Mexico City.
4 things you didn't know about Picasso's 'Marie-Thérèse Walter'
Her face is plastered on everything from handbags and jewellery to wall hangings and aprons. Her husband, the late muralist Diego Rivera, was better known during their lifetimes, but she has eclipsed him in fame since their deaths in the 1950s.
All around Mexico City, Frida and Diego-philes can find the couple's work at more than a dozen museums and public spaces.
Here are some of the stops on the Kahlo-Rivera trail:
La Casa Azul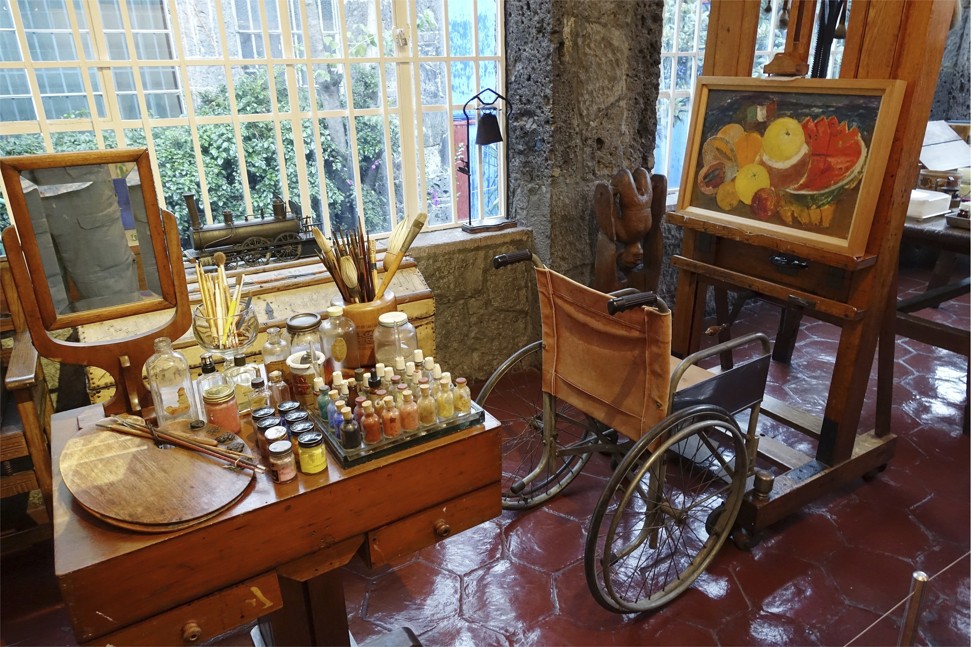 The Frida Kahlo Museum, also known as La Casa Azul or the Blue House for its cobalt blue walls, was Kahlo's birthplace and childhood home.
She later lived there with Rivera for several years during their marriage.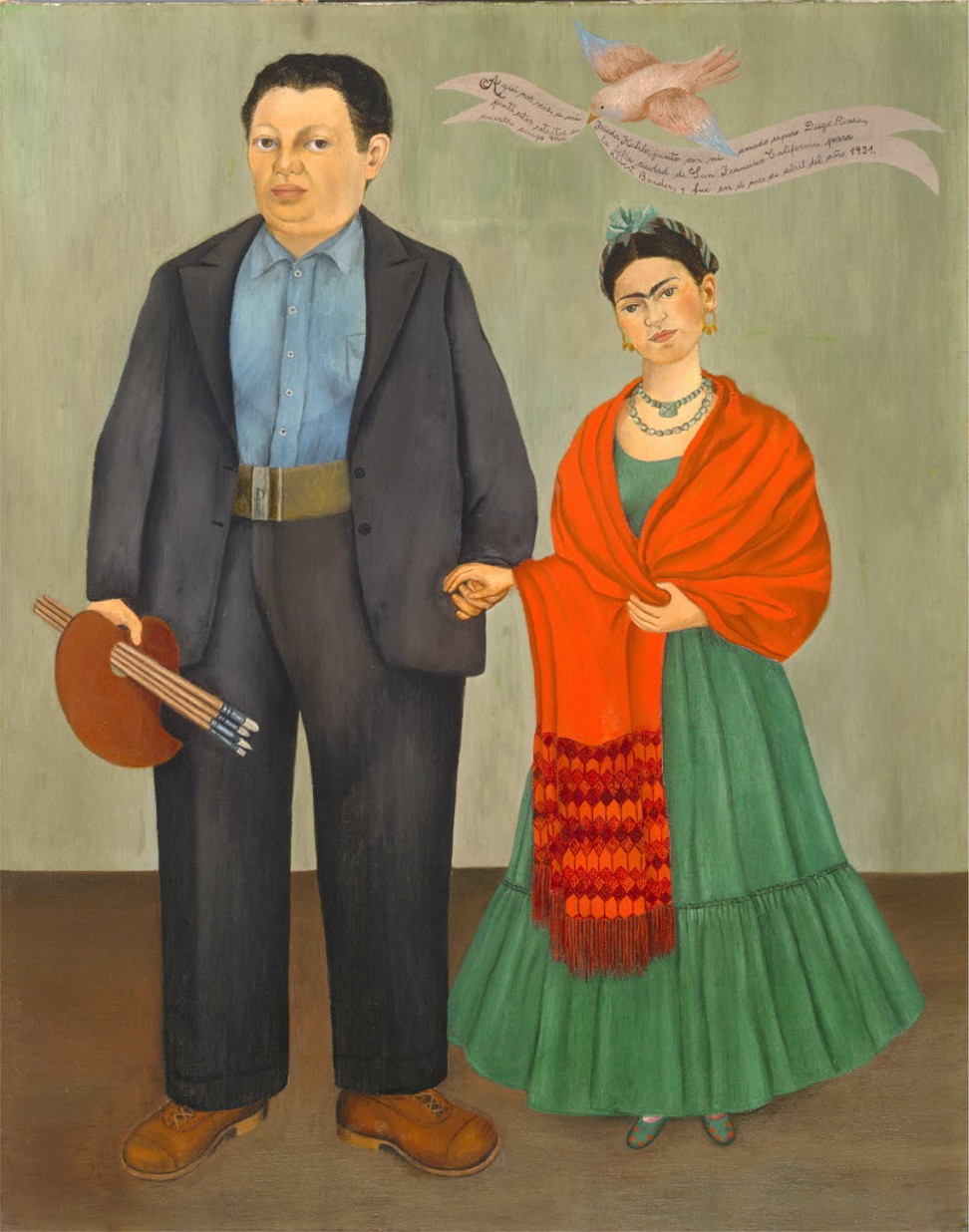 It opened as a museum in 1958 and has been preserved to look the same as it did in the 1950s.
The museums behind the murmurs of a Southeast Asian renaissance
It is one of Mexico City's most popular museums, with about 25,000 visitors monthly.
Displays include some of Kahlo's artwork, such as the still life of watermelons called V iva La Vida, or "Long Live Life".
Yet the real appeal is the memorabilia and other personal items, with earthenware pots in the kitchen, pieces of ceramic on the wall spelling out the names of Frida and Diego, and Kahlo's corsets and colourful clothing.
Located at Londres 247, Colonia Del Carmen, Coyoacan.
Diego Rivera and Frida Kahlo House and Studio Museum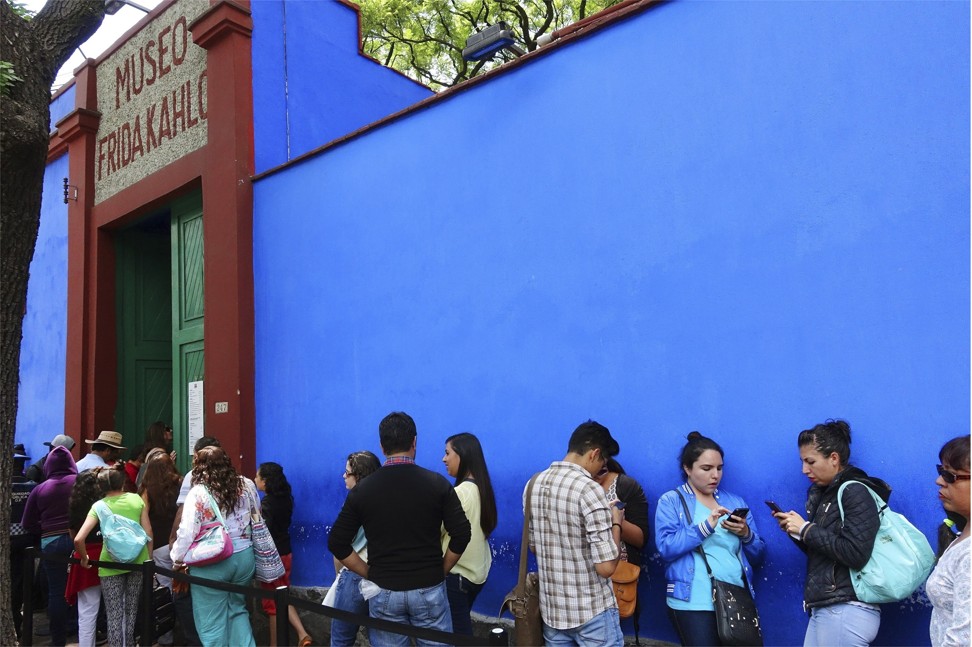 Kahlo lived on and off in another blue house in the southern neighbourhood of San Angel, a smaller structure connected by a walkway bridge to a white and pink house-studio once occupied by Rivera.
The couple lived there beginning in 1934.
Michelangelo exhibition at the Met in NY draws over 700,000 visitors
The buildings designed by painter and architect Juan O'Gorman are surrounded by tall cactuses and located a block from the San Angel Inn, a popular restaurant.
Huge papier-mache skeleton and Judas figures populate Rivera's sunlight-flooded studio.
Located at Avenida Altavista and Diego Rivera, Colonia San Angel Inn.
Dolores Olmedo Museum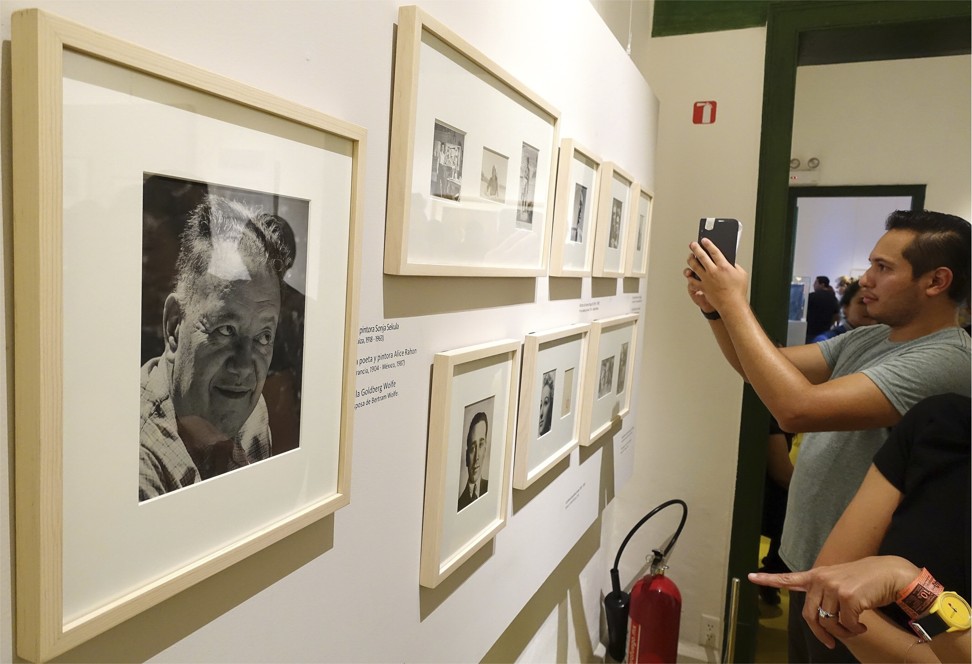 This museum is the former home of a famous patron of the couple.
It houses one of the most important collections of work by both artists, including about two dozen by Kahlo.
Among the best known are Kahlo's The Broken Column and Self Portrait with Small Monkey.
This collection of Kahlo's work is being exhibited in Italy until the end of June.
David LaChapelle walked away from the world of celebrities to be a farmer
The sprawling complex of stone buildings dating from the 16th century also displays works of other Mexican artists.
Luminous green and blue peacocks and hairless xoloitzcuintle dogs roam the grounds.
Located at Avenida Mexico 5843, Hacienda La Noria, Xochimilco.
Diego Rivera Museo Anahuacalli
This museum is a pyramid built from black volcanic rock to house about 50,000 statues and other
pre-Hispanic artworks collected by Rivera.
Several of his sketches for murals are also displayed.
Located at Museo 150, Coyoacan.
Museum of Modern Art
Several of the couple's works are displayed here, including T he Two Fridas, one of Kahlo's most famous paintings.
Located at Reforma and Gandhi, Chapultepec Park.
Diego Rivera Mural Museum
This small museum is home to Rivera's well-known mural Dream of a Sunday Afternoon in Alameda Park.
Initially created for a restaurant in the Hotel Prado, the mural was moved to the new museum after the hotel was nearly destroyed in the deadly 1985 earthquake.
Located at Balderas and Colon, Colonia Centro.
How Spanish chefs stole China's dough and turned churros into a classic dessert
Fine Arts Palace
The Palacio de Bellas Artes houses several Rivera murals, including Man, Controller of the Universe, which features a workman surrounded by machinery.
Several other important Rivera murals can be seen inside the palace, along with works by muralists such as David Alfaro Siqueiros.
Located at Juarez and Eje Central, Centro Historico.
National Palace
Rivera painted a series of murals on the stairway walls and corridors of the Palacio Nacional, some depicting the conquest of Mexico by Spanish conquistadors including Hernan Cortés.
Other murals feature pre-Hispanic cultures including the Zapotec and Mixtec civilisations.
Located at Plaza de la Constitucion, Centro Historico.
San Idelfonso College
Rivera's mural The Creation can be seen at this museum and cultural centre, which is regarded as the birthplace of the Mexican mural movement.
Works by other muralists including Jose Clemente Orozco are also displayed. Located at Justo Sierra 16, Centro Historico.
Dolores Sump

Inside a monument to Mexico City's water system called the Carcamo de Dolores, Rivera painted a little-known mural, Water, the Source of Life, in a pool.
The work was designed to be viewed underwater but the pool was drained when it became clear that the work would slowly be ruined.
Rivera also designed a fountain featuring the Aztec rain god Tlaloc.
Located at Rodolfo Neri Vela, Second Section, Chapultepec Park.
Etcetera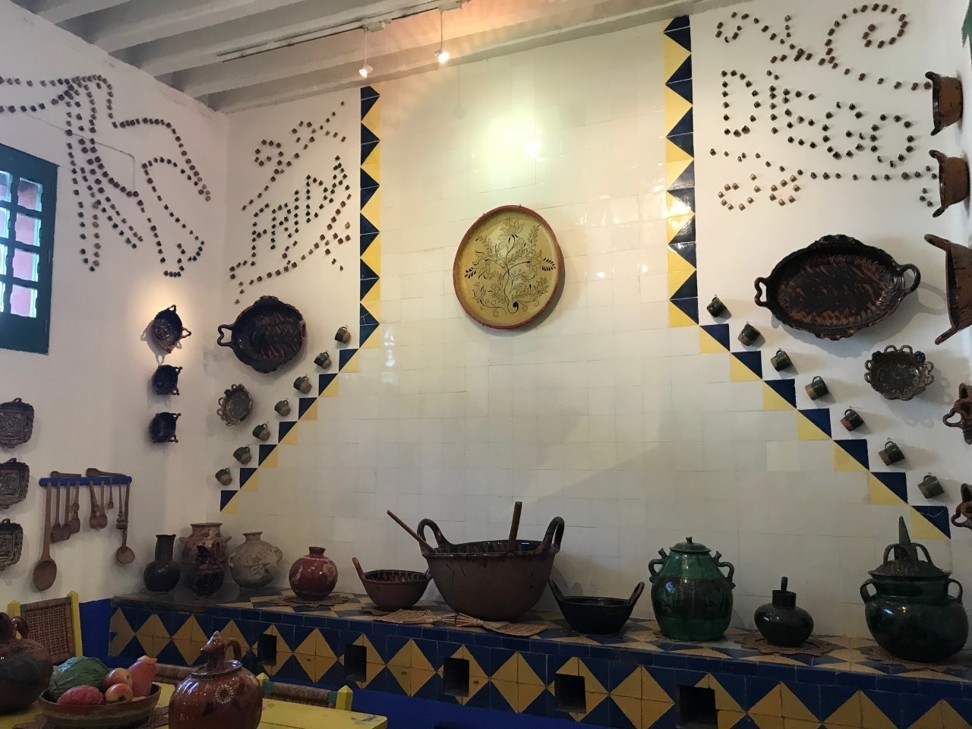 A restaurant named for Kahlo, La Fonda de Frida, is located in the trendy Condesa neighbourhood.
Additional Rivera murals can be seen at the capital's La Raza National Medical Centre and on the outdoor walls of the Education Department's downtown headquarters.
On Saturdays and Sundays, the Blue House sells tickets for a bus that runs between that museum and the Diego Rivera Museo Anahuacalli.
The bus leaves Casa Azul at 12.30pm, 2.30pm and 3.30pm. Tickets are 150 pesos (about US$8) and include admission to both museums.
Want more stories like this? Sign up here. Follow STYLE on Facebook, Instagram and Twitter