Creative director Sandra Choi's inspiration to wrap Jimmy Choo's heels in plastic and launch them on the runway would never have been realised if it wasn't for the brand's encounter with streetwear label Off-White.
"My first instinct was that Jimmy Choo and Off-White might not be the obvious match," Choi says. "However, I went into it with an open mind. When the two brands got together, we managed to push the boundaries, and were able to show that it can be done."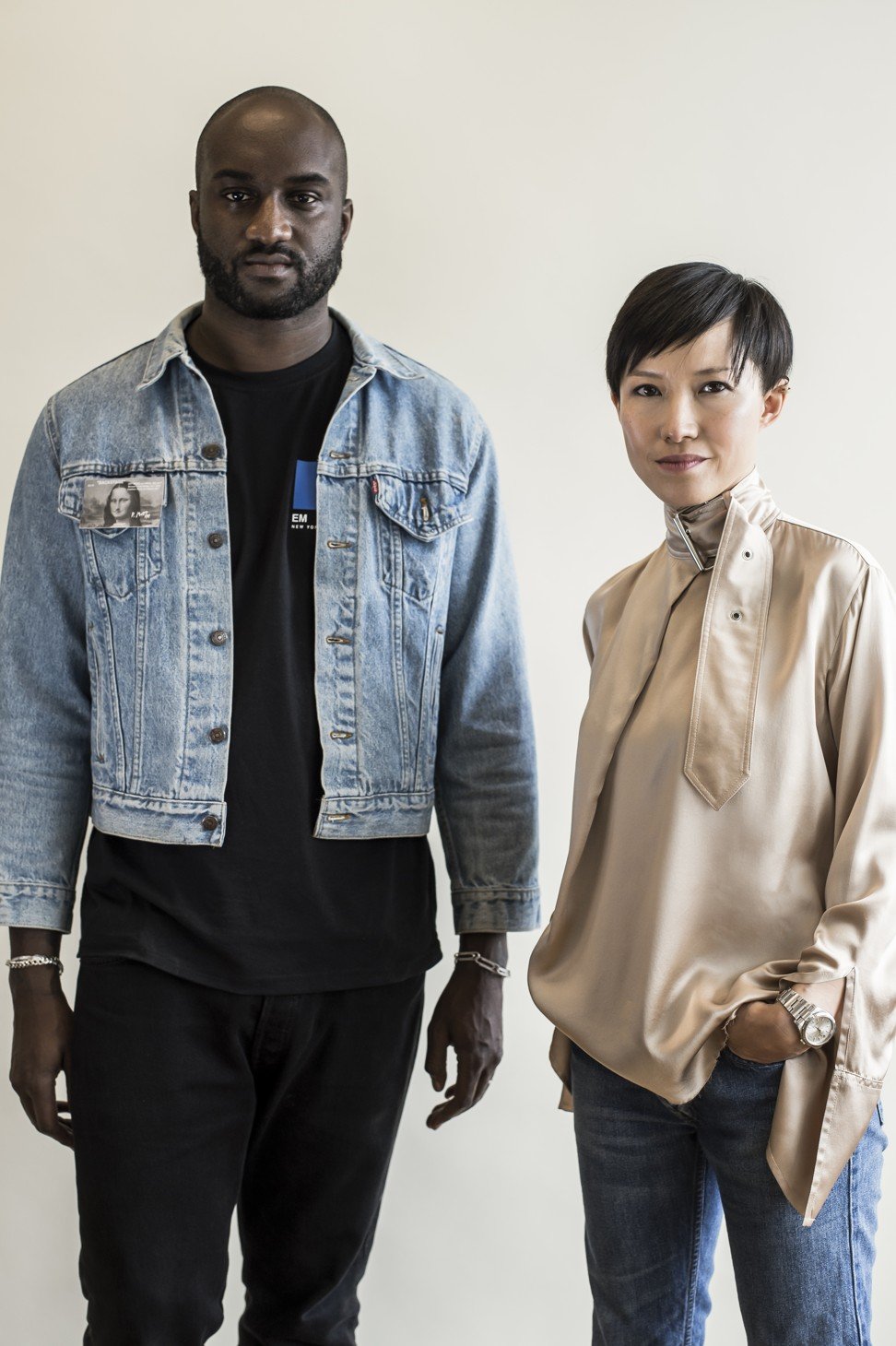 Choi first met Off-White founder Virgil Abloh in 2016 at Jimmy Choo's party in New York City when Abloh was spinning for the party. They quickly bonded and decided to collaborate. The result is a capsule collection – one of the most-talked-about collaborations of spring/summer 2018.
"When coming to Jimmy Choo, I knew this would be a different experience. The team specialises in shoes and I was interested in perfecting my shoes," Abloh says. "We came together and made magic in a glass slipper."
Jimmy Choo launches new collection
Naomi Campbell walked the Off-White show finale in classic Jimmy Choo stilettos wrapped in transparent plastic film. A-listers Rihanna and Bella Hadid were spotted trotting down the streets in satin thigh-high boots featuring ruched tulle, plastic-wrapped heels and padded boots with a slit down the middle.
"It" girls Kendall Jenner, Kaia Gerber and Hadid turned out at the collection launch last month during New York Fashion Week.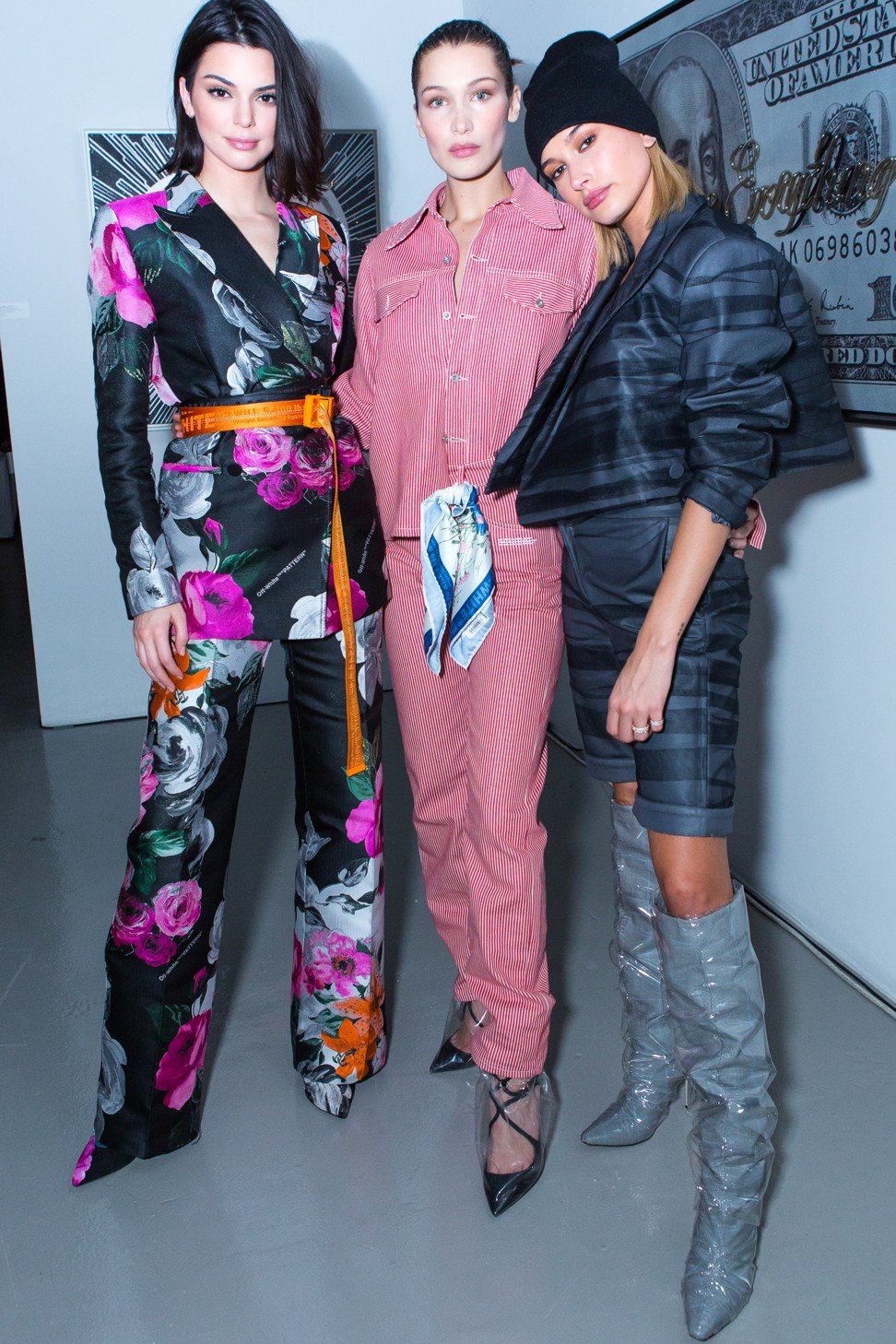 The unlikely collaboration surprised fans of both brands. Choi brought the brand onto the streetwear scene, and she says sophistication and poshness were the key words for this collaboration – the first of Jimmy Choo's runway collections that will be for sale.
9 hot new sneaker collaborations you need to know
Choi says the idea behind the plastic-wrapped style is about "preserving beauty" as well as a playful twist on Cinderella's glass slippers – something fit for a princess.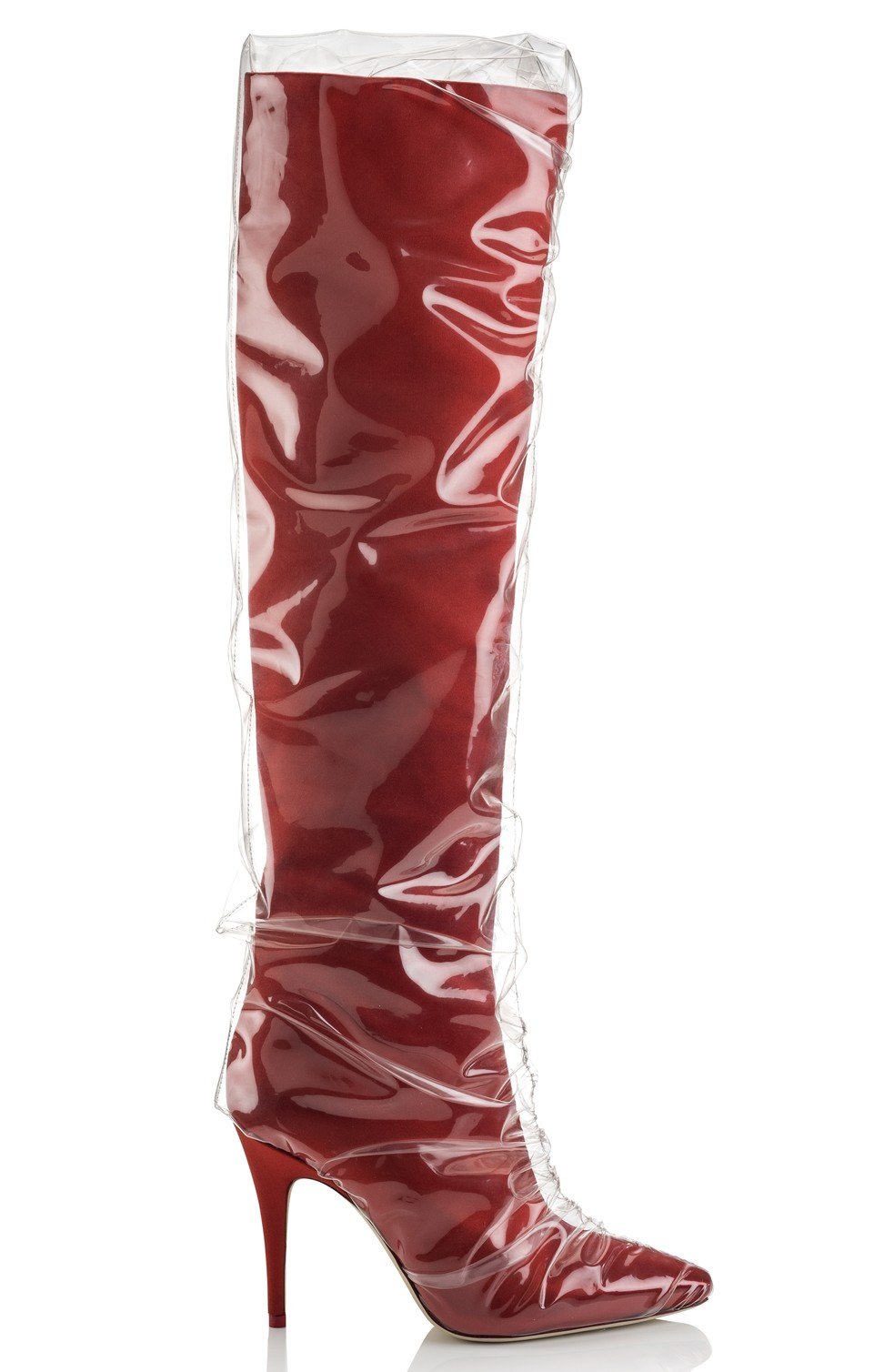 "This whole collaboration serves as a lab concept for me to try and push certain buttons," she adds. "Fashion is about constantly pushing further towards what we believe in."
The streetwear collaboration might be targeted at millennials, but Choi feels a responsibility to educate the new generation of Jimmy Choo fans.
"We have the duty to show them what fashion should really be," she says. "Don't get too comfortable with everything, but constantly think broad and think deep when an idea ignites something in your head."
This collaboration serves as a lab concept for me to try and push certain buttons
Choi has pulled quite a few unexpected stunts during her 22 years with the brand.
In 2015, Jimmy Choo tracked down an Instagram star pooch that shared its name and designed a collection featuring the bull terrier's images on bags, pouches and smartphone cases. The brand was also one of the first luxury fashion brands to collaborate with high-street label H&M in 2009.
Jimmy Choo counts celebrities including the late Princess Diana (one of the brand's first clients), Sandra Bullock and Cate Blanchett as fans. Jimmy Choo is no longer the luxury shoe brand known for classic and elegant stilettos, rather a multi-category lifestyle brand that puts a modern spin on timeless icons.
Dakota Fanning's shoot for Jimmy Choo's Style Diary sets new #shoegoals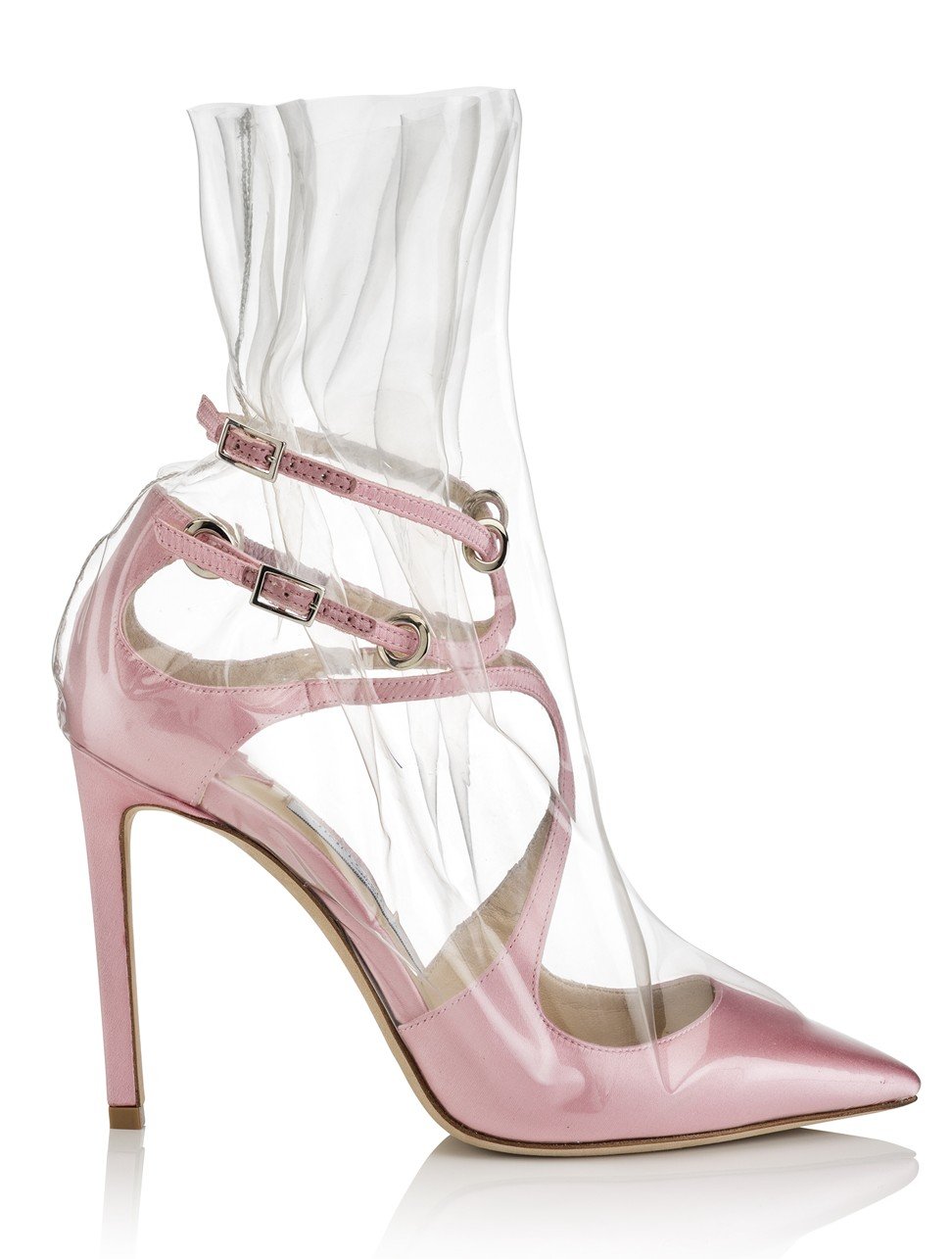 "We all know Jimmy Choo stands for colour, confidence and glamour," Choi says. "Confidence can come from different silhouettes, shapes and attitudes."
Choi discovered her passion for fashion and design at an early age. Born on the Isle of Wight, UK, Choi moved to Hong Kong before returning to London as a teenager. While she was studying at the prestigious Central Saint Martins, Choi was already learning the business alongside her uncle – who is the brand's namesake founder. She eventually abandoned her studies to join the atelier full-time in 1996. Choi has outlasted both co-founders – her uncle and Tamara Mellon.
After her uncle's departure in 2001, Choi has been responsible for the designs behind the luxury shoe brand and has taken it into other lifestyle categories such as bags and men's shoes. She became sole creative director in 2013.
Walk in Gisele's shoes or try on Toni Garrn's trench: supermodels sell vintage for charity
Choi says it is important that as the brand expands into more categories, the designs ooze excitement. "If we can design something that's beautiful and functional without sacrificing our DNA, we've done it right," she says.
Choi says being a female designer helps.
"I try out my designs and decide whether they will make a woman feel wonderful and beautiful," she says. "The shoes won't go on to the shoe floor unless they've gone past me."
Vans teams up with SpongeBob SquarePants on new collection
Prospects are even brighter now for the brand steered by Choi. Last year, Michael Kors bought Jimmy Choo for US$1.2 billion, a deal Choi welcomes.
"My day-to-day work won't be affected much [by the takeover]," she says. "I'm looking forward to the support we can get from Michael Kors to help Jimmy Choo grow into a long-standing lifestyle brand. The bags, especially, will get more ammunition."
Choi says passion is the key to her longevity in the business."Every morning I wake up and come to the office, there are still things for me to achieve," she says. "I'm not quite done here yet."
The Rise of Sandra Choi, Creative Director of Jimmy Choo
1972
Born on the Isle of Wight, UK
1996
Joins Jimmy Choo
1998
Opens Jimmy Choo's first store in New York City
2013
Becomes sole creative director
2001
Assumes design responsibility after the brand's namesake founder leaves the company
2015
Collaborates with Jimmy Choo the bull terrier for a capsule collection
2017
Launches collaboration with Off-White
Want more stories like this? Sign up here. Follow STYLE on Facebook, Instagram and Twitter