Think of Zurich and most of us conjure up images of pristine, orderly streets, expensive watches, and some of the world's most powerful banks. But there's a newer, more unruly, side to the city. Here, colourful graffiti art emblazons walls, stacked up sea containers house hip retail spaces, and restaurants and cafes spill out from under old railway arches. Ramshackle yards round the back of artists' studios have become public art spaces with installations that show inspiration from cultures around the world.
This is Zurich-West, or Kreis 5, the old industrial part of the city that sprawls over the western banks of the River Limmat. In recent years, it has transformed from a grim no-go zone of echoing warehouses and seedy nightclubs into the city's, and the country's, most lively centre for contemporary art.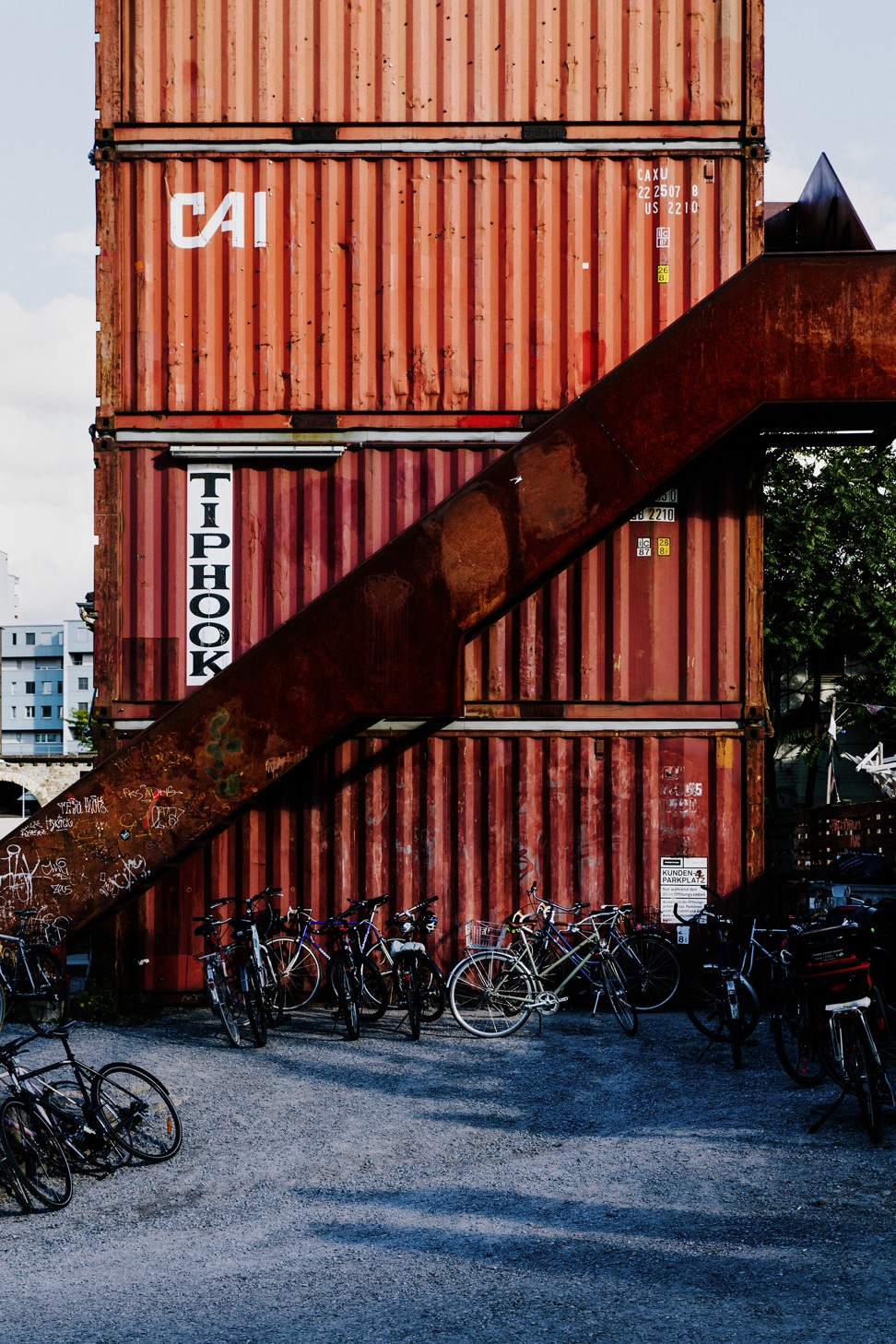 A host of art institutions, museums and studios are now located here, including the Migros Museum of Contemporary Art, Kunsthalle Zurich, and the LUMA Foundation, as well as major contemporary art galleries, such as Galerie Eva Presenhuber and Hauser & Wirth. Much of the contemporary art scene is focused around the former Löwenbräu brewery, which has been redeveloped and extended into a huge space for the arts.
Trendy restaurants and bars, and theatre and art spaces have also opened. The area's artistic revival has earned it the reputation of being Zurich's epicentre of cool, and rental space in new residential and office towers is in demand.
Four artistic menus on offer in Hong Kong during Art Basel 2017
Galerie Peter Kilchmann, located next to Prime Tower, which was for a time Switzerland's tallest building and offers stunning views over Zurich from its rooftop restaurant, has witnessed, and helped to spur, the metamorphosis of District 5."
"Zurich-West is now a vibrant and upcoming quarter of the city," says Annemarie Reichen, director at Galerie Peter Kilchmann, which represents numerous local artists.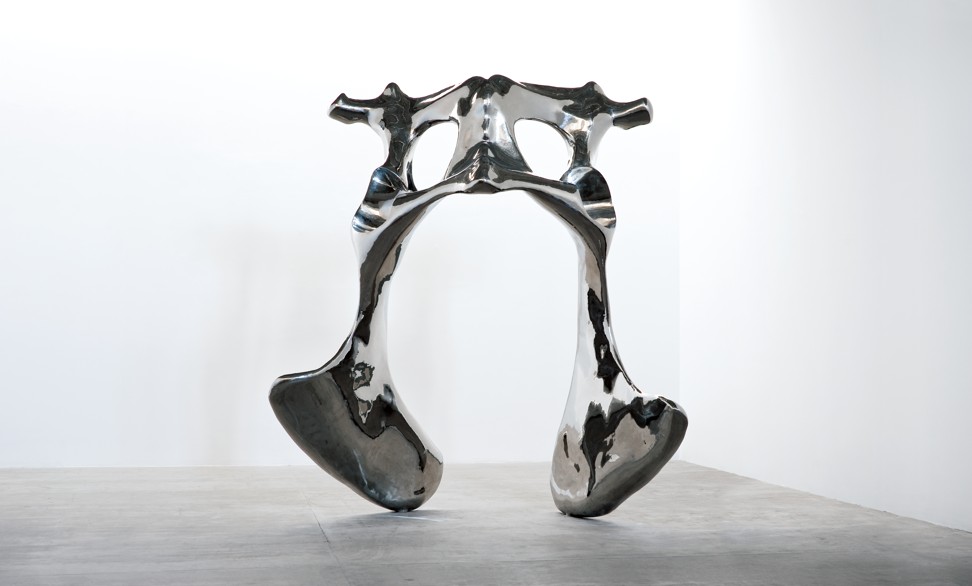 "Many artists, curators and other stakeholders of the local art scene live or hang around this area. It's a very multi-ethnic part of the city and therefore inspiring for artists, curators and gallerists alike. It has the feel and vibe of a big European city, in spite of Zurich not being that big."
Zurich-West is emerging as a trendy art centre, and Chinese collectors are showing an increased interest in Swiss art.
Swiss artist Marc Bauer, whose pared down, small-scale pencil drawings stand in contrast to much of today's art that tends to be bold both in size and high in drama, lectures at the prestigious Zurich University of the Arts (also known as ZHdK) in Zurich-West.
George Turner's Hong Kong exhibition reveals wild and remote beauty of northern climes
His work is garnering international respect, and his much talked about show at the Frieze Art Fair in London in October last year will be followed by a show at the Biennale of Sydney, which runs from March to June. The biennale this year will be curated by Mami Kataoka, chief curator at the Mori Art Museum (MAM) in Tokyo. Bauer will exhibit drawings and ceramics at the event.
He describes Zurich-West as the centre of the city's contemporary art scene. "It's a vibrant and exciting part of the city," he says. "Zurich is the perfect place to live, if you like art and swimming. It has a dynamic art scene with great museums and galleries, and there is
the lake and rivers in the city … you can literally jump in."
March of the arts: how to select the best on exhibition in Hong Kong
The global art cognoscenti are indeed jumping into the blooming Zurich art scene, in particular during the Zurich Contemporary Art Weekend that takes place just before Switzerland's biggest art event, Art Basel. "The Art Weekend has established itself as a must-see event for the international art crowd that comes to Switzerland for the fair [Art Basel] every year at the beginning of June. All the galleries and museums have openings and some of the top galleries hold a joint collectors' dinner," Reichen says. "It's an intense week for us."
Many artists, curators and other stakeholders of the local art scene live or hang around Zurich-West. It's a very multi-ethnic part of the city and therefore inspiring for artists, curators and gallerists alike
Interest in Swiss art has also expanded to Asia. Particularly on the mainland, collectors and gallerists show a growing knowledge of Swiss art, according to Wanwan Lei, founder of M Woods, an art museum in Beijing's 798 Art District that features a mix of international and
Chinese art.
"As collectors in China continue to mature, there's growing interest in artists from abroad, which, of course, extends to Switzerland, especially as it's home to some of the most important commercial galleries in the world," Lei says.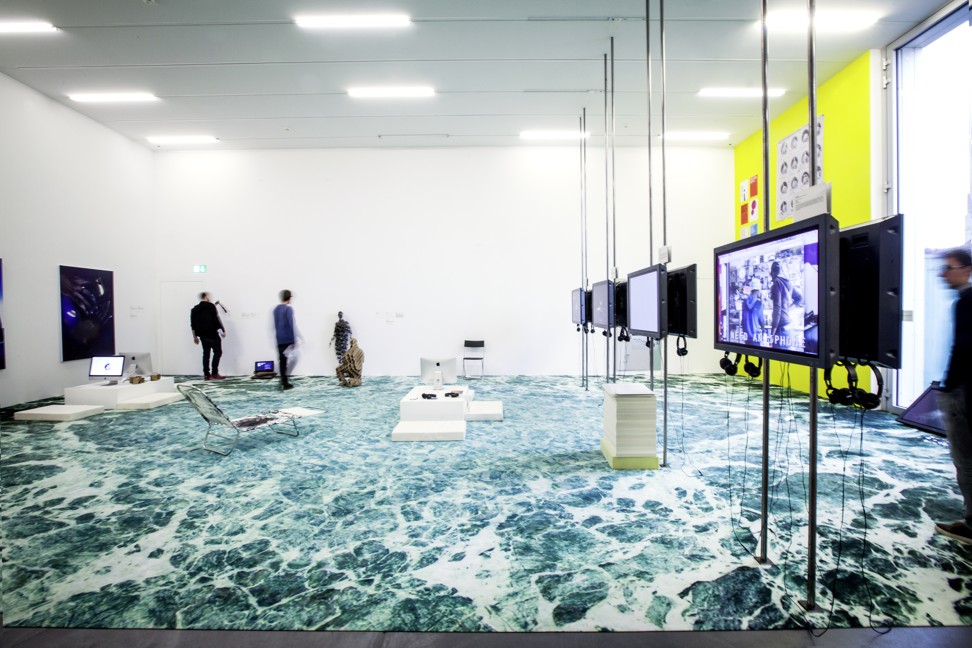 "It certainly helps that artists like Not Vital, and galleries like Urs Meile, fly the flag for Swiss art closer to home here in Beijing. We're extremely interested in some artists coming out of Swiss schools."
M Woods has two works, Look Deeper and Look Deeper (No Ponds), by renowned Swiss artist Pamela Rosenkranz in its collection. Lei says that the artist's profile is growing in China, especially with the new generation. "We believe her ideas and attitude towards art-making resonate with younger artists here," Lei says.
Richemont boss says Venice expo shows what man does better than machines
Other artists on the radar of Chinese art collectors include Geneva-born Carol Bove and Pipilotti Rist, famed for her work with video, film and moving images.
"After visiting the Venice Biennale last year, it was clear that Carol Bove's work in the Swiss Pavillion captured a lot of attention from Chinese audiences, and Pippilotti Rist's recent exhibitions at major international institutions have been praised in the Chinese media," Lei says.
The museum is looking to expand its showing of Swiss art.
"We've invited Swiss artist Nicolas Party to do a solo presentation in autumn 2018," Lei says.
"He's an exciting young artist. The exhibition will be across the full museum space and should be a fantastic celebration of his practice to date."
Want more stories like this? Sign up here. Follow STYLE on Facebook, Instagram and Twitter