K-pop boy band Wanna One and Unesco help girls around globe get basic education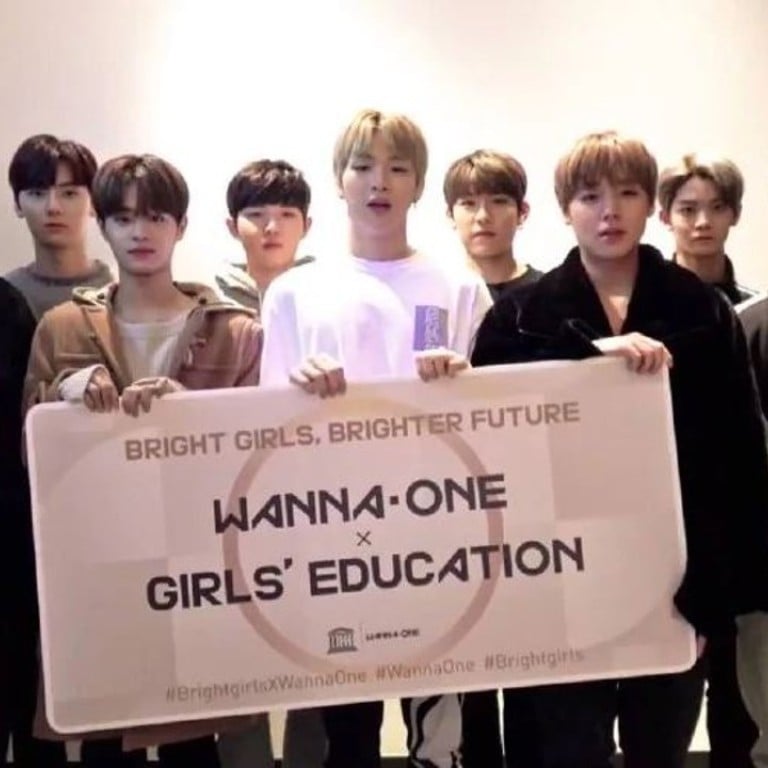 The 11-members of K-pop group Wanna One fully support women's empowerment and are passionate about helping girls around the world get basic education.
The group, comprising Kang Daniel, Park Ji Hoon, Lee Dae Hwi, Kim Jae Hwan, Ong Seong Wu, Park Woo Jin, Lai Kuan Lin, Yoon Ji Sung, Hwang Min Hyun, Bae Jin Young and Ha Sung Woon, are running Unesco's Bright Girls campaign aimed at helping girls overcome discrimination, poverty and strife to obtain proper education.
Allkpop.com, the United States-based K-pop news website, reported on Monday that the group's members have just released an Instagram video of themselves announcing their newfound role as Unesco ambassadors.
In the video Wanna One said: "Wanna One is one with Unesco Bright Girls. 
"We are all out to give hope to girls around the world, and help them realise their dreams of becoming educated and empowered."
Wanna One debuted on August 7 last year and released their debut EP 1×1=1 (To Be One) on August 8 featuring the hit single Energetic.
They subsequently released the repackaged edition album 1-1=0 (Nothing Without You), along with the track Beautiful, and became the first K-pop group to sell one million copies of their debut album.
Fans can help Wanna One by following the group's campaign: Instagram @forbrightgirls.
Want more stories like this? Sign up  here. Follow STYLE on  Facebook,  Instagram and  Twitter

The 11-strong group, formed last August, run Unesco's Bright Girls campaign so girls can beat discrimination, poverty and strife and be properly educated