Vinyasa, Ashtanga, Hatha, Flow … with so many styles of yoga available, it can be hard to keep up and decide which best aligns with your fitness goals.
While Budokon may not, as yet, be the practice on everyone's lips in this part of the world, it's hardly a newcomer to the scene.
When yoga in Hong Kong was an eccentric fringe activity, unless you were Indian or a Chinese Buddhist
This yoga and martial arts medley was what American actress Jennifer Aniston turned to during the painful demise of her marriage to actor Brad Pitt.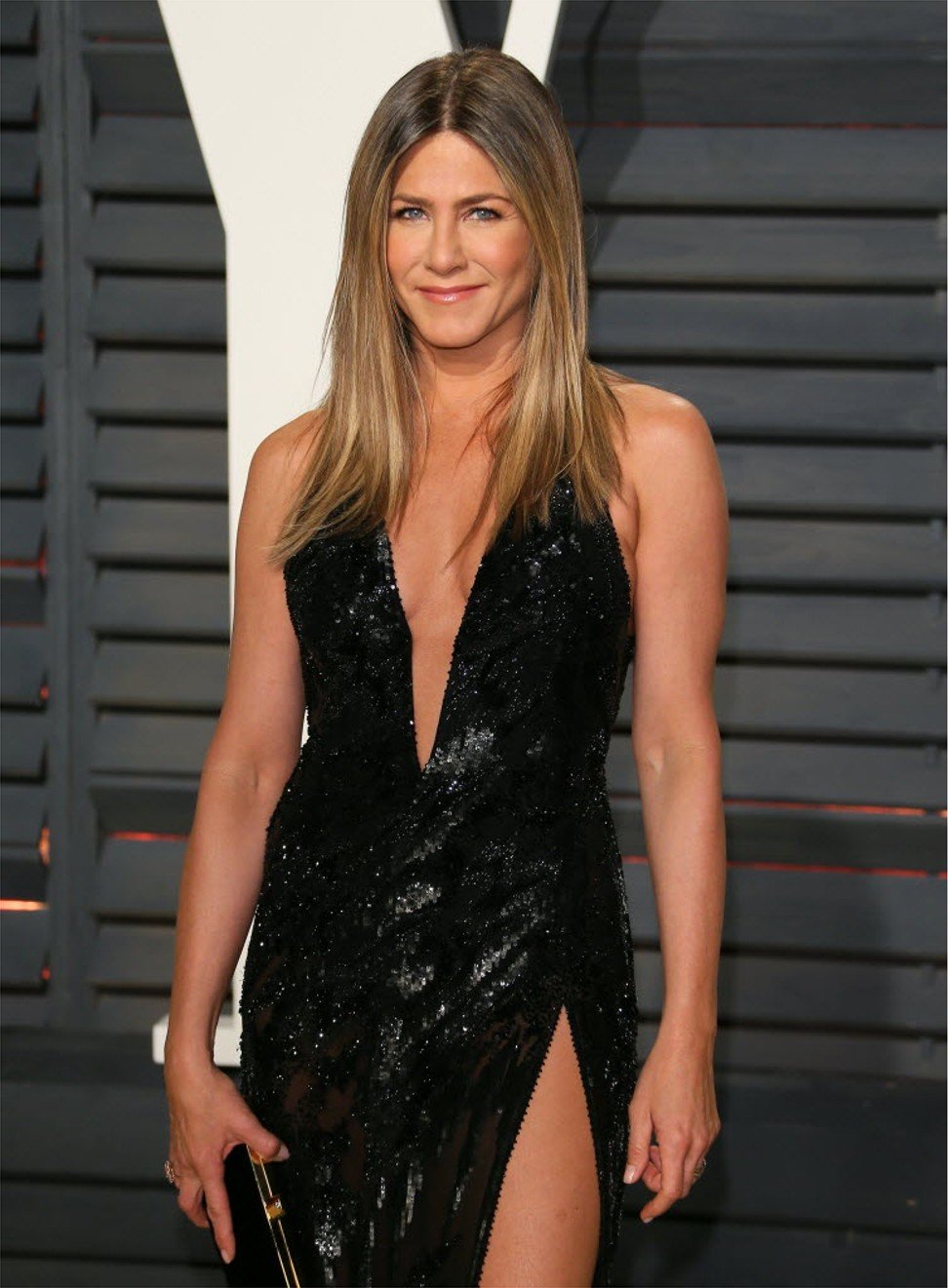 And who better to train her than the founder of Budokon himself, Cameron Shayne, who understood just what Aniston needed to stay in shape – physically and mentally.
"I took the approach of 'Let's not bring your personal situation into this practice because this is your sanctuary'," Shayne told The Telegraph.
"[I said,]'It's you and your body and you and your mind. This is where you come in and get to remember who you are, without Brad or without a partner.'
"Anyway, those kicks are a great way of getting rid of tension!"
Yoga strengthens the body and calms the mind – but are people practising it for the wrong reasons?
And a great tension reliever it is.
More than that, Budokon, which translates as "the way of the warrior spirit", also helps achieve higher levels of mobility and athletic strength, as it was developed with a distinct martial arts influence and animal locomotion to offer a more dynamic practice.
"Unlike other forms of yoga, Budokon provides an extra dimension that involves continuous circular movement in all planes of motion," says Tony Robson, a certified Budokon instructor at Babel Fit – the only gym in Malaysia to offer Budokon classes at present– who personally trained under Shayne.
Fashion and wellness guru Charlotte Tsuei puts athleisure in action
"We focus more on the transitions between the poses rather than holding the poses themselves, which means we discover how to move gracefully and fluidly from one pose to another."
Ready to join the ranks of sagacious yogis, athletes, and Hollywood stars by giving Budokon a try?
Here are six things expect from this invigorating practice.
1. You will build upper body strength
The majority of us are naturally stronger in our legs, as they're what we use the most on a daily basis. Budokon is said to help rebalance the strength between our upper and lower bodies, as consistent practice will give you toned arms and a stronger core.
"This practice involves a lot of poses that require us to bear the weight of our bodies on the hands," Robson says.
"These poses include inversions (handstands and headstands) and other hand/arm balances."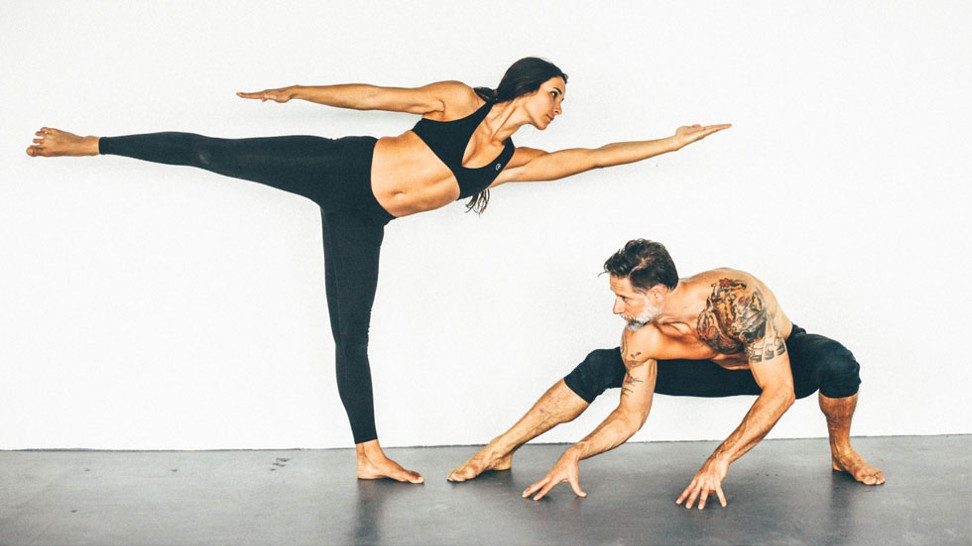 2. You will unleash your inner animal
Incorporating animal movements as a method of training has long been used in martial arts, such as kung fu, which copies animals' ways of moving and striking to increase mobility and condition muscles.
How yoga changed a Hong Kong woman's life and how she gives thanks by running free outdoor yoga classes
In Budokon, these explosive movements are refined to advance the standard practice.
According to Robson, mimicking the forms of the gorilla, monkey, lion and more requires us to hold our body weight, which in turn builds strength in the arms, shoulders, chest, back, and core for a full-body workout.
3. You will challenge the mind as much as the body
There are numerous benefits to animal locomotion, of which one of the primary advantages is the way it challenges the mind.
"In order to move in these unusual patterns, the brain, nervous system, and muscles are required to work in unison, integrating the mind and the body," Robson says.
"This can open up new neurological pathways and form new, healthier movement patterns within the body."
Pure Yoga opens Admiralty studio – its most luxurious yet
The result? A focused mind, as well as loosened tight joints and muscles caused by sitting down all day. Not to mention, the movements are so graceful, they're like a form of artistic expression that feels as therapeutic as dance.
4. Your heart will relish the pump
"Like other forms of yoga, Budokon yoga on its own is not particularly cardio intensive, but when we add the animal locomotion and martial arts training aspects into the mix, the practice becomes much more intensive and cardio-demanding," Robson says.
But don't worry about being unable to keep up.
"As with all good training modalities, Budokon can be regressed and progressed to suit the needs and abilities of the practitioner," Robson says.
"To be honest, it never gets any easier, you just get stronger and more proficient at performing the basics."
5. You can train for a black belt
Of course, getting tested for belts isn't necessary to practice Budokon, but it can be an option if you really love it and want something to show for it, and maybe even teach a class of your own.
"In order to earn a black belt in Budokon you must follow the full Mixed Movement Arts curriculum and attend training camps in Miami or Europe.
Luxury gym worth HK$74.5 million incorporates VR simulators
The whole journey from white to black belt can be completed in 10 years if the student trains consistently.
Hopefully, we will soon be able to provide opportunities for students to do it here in Southeast Asia."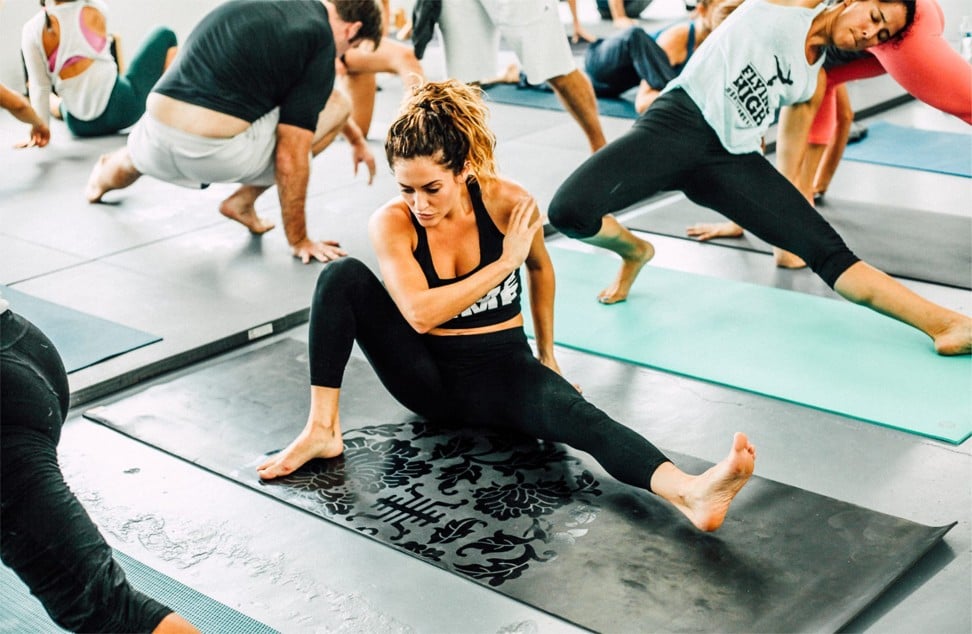 6. You might not love it the first time (and that's perfectly fine!)
With all the different movements and postures, Budokon can feel foreign to those with little or no yoga background, leaving you feeling confused and possibly frustrated.
Yet, Robson promises that's nothing to feel discouraged about.
"I always begin my classes with new students by telling them not to expect too much of themselves," he says.
"It takes time and lots of practice to become comfortable with Budokon, as you're moving in a way that you wouldn't normally.
"It's a challenge, physically and mentally, but the most important thing is to come to the class with an open mind and have fun!"
Want more stories like this? Sign up here. Follow STYLE on Facebook, Instagram and Twitter