Throughout March, Hong Kong hosts the annual Hong Kong Arts Month, when local and overseas artists come to the city to present a huge variety of events, including exhibitions, creative workshops, gallery tours, as well as dance, music and theatre productions.
The top 10 exhibitions and events to see in Hong Kong Arts Month
Artworks will be in the spotlight thanks to a wide range of activities, which will see many million-dollar collectible art pieces sold during the month.
Art Basel, the annual art extravaganza featuring artworks from the great modern masters and leading contemporary artists,will be held at Hong Kong Convention and Exhibition Centre, in Wan Chai, from March 28 to 31.
You can now buy Pablo Picasso and George Condo's art in Hong Kong this March
The world's leading galleries will also be showing artworks at the event, while the exhibition sectors will display the visual arts scene's latest developments.
The fourth edition of Art Central, featuring more than 100 international galleries showcasing the next generation of talent alongside established names from across Asia and around the world, takes place at Central Harbourfront from March 27 to April 1.
The event, with 75 per cent of the galleries involved based the Asia-Pacific region, will present works of exceptional quality ranging from ink, textile arts, photography, new media and street art.
The 12th Asia Contemporary Art Show, at Conrad Hong Kong, from March 23 to 26, which will present thousands of artworks, including paintings. sculptures and photographs, from Asia and beyond.
Highlights include the "Intersections: China" exhibition, which highlights the diversity and dynamism of Chinese contemporary art, and "Artist Dialogues", an entire floor dedicated to solo and joint artist presentations.
Asian collectors buying more Western art and setting sights higher as concerns over fakes rise and tastes diversify
We talked to Sharlane Foo, director of Opera Gallery Hong Kong, in Central, who has years of experience working as an art consultant and curator in the Asia region.
Here she shares her insights about five contemporary artists that we should look out for during Arts Month.
1. Yoo Bong Sang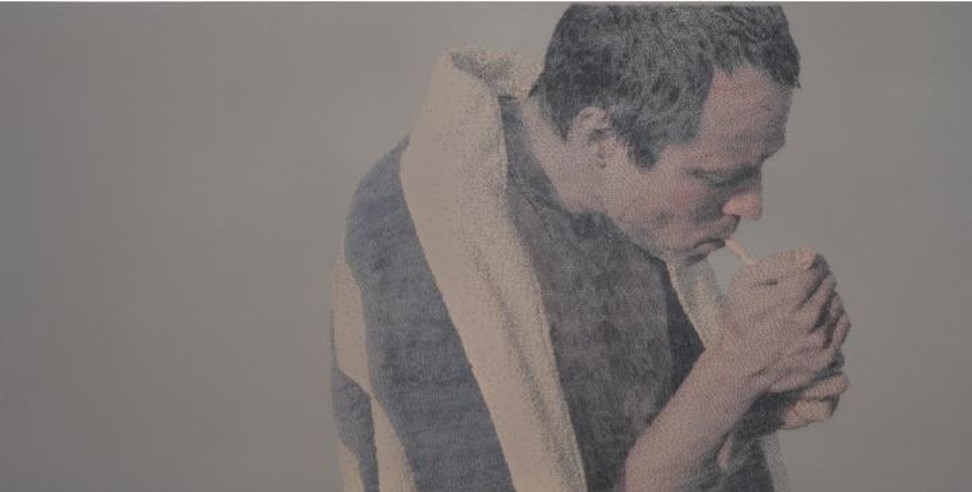 "The spotlight is still on South Korean artists this year.
"Yoo, a Korean artist living in France, is someone that is definitely worth looking out for.
"His work is incredibly meticulous, combining photography, drawing, painting and the use of thousands of small steel nails, which he inserts one by one, to create impressive pieces of art depicting landscapes and subjects through density, spacing and lighting.
"This painstaking work, which requires immense focus, is done with a nail gun.
"It is the first time I have seen an artist using such a unique technique and I admire his tenacity and patience to create these figurative compositions, which have such a striking realism, and are something definitely to look out for."
2. Andy Denzler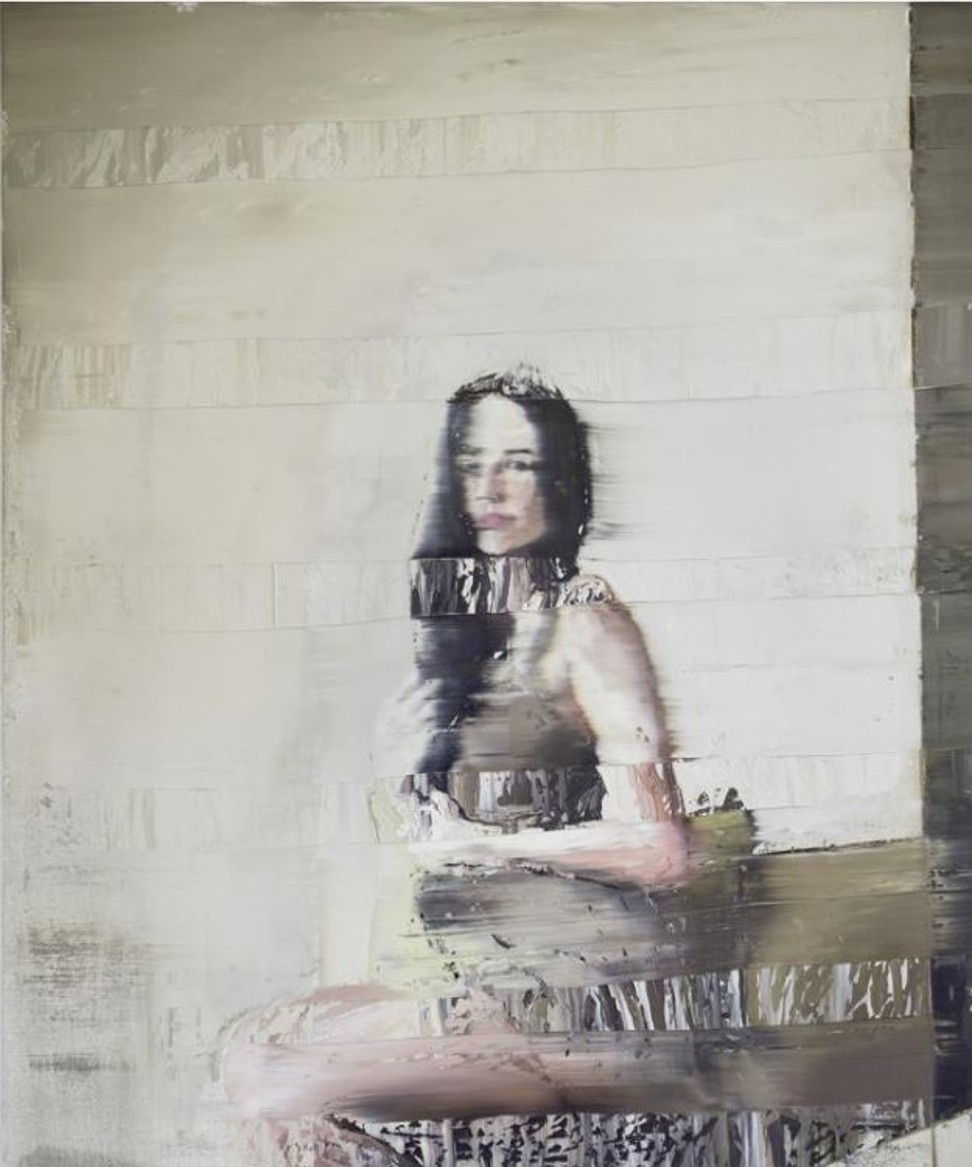 "The Swiss artist first captures a moment through a photograph and paints the image with wet on wet paint, allowing him to manipulate and distort the original image and move between abstract and reality.
"To do this, Denzler uses the classical applications of oil painting to broach the shifting lines between fiction and reality and creates snapshots of events with blurred and distorted movements.
"Each time I am in the presence of a Denzler painting, I am immediately overcome with a sense of nostalgia and it's no surprise how he has gained an individual position in the international art scene, while attracting the widespread attention of enthusiastic international collectors."
Art fairs are popping up everywhere from Hong Kong to New York – do they make money?
3. Yasmina Alaoui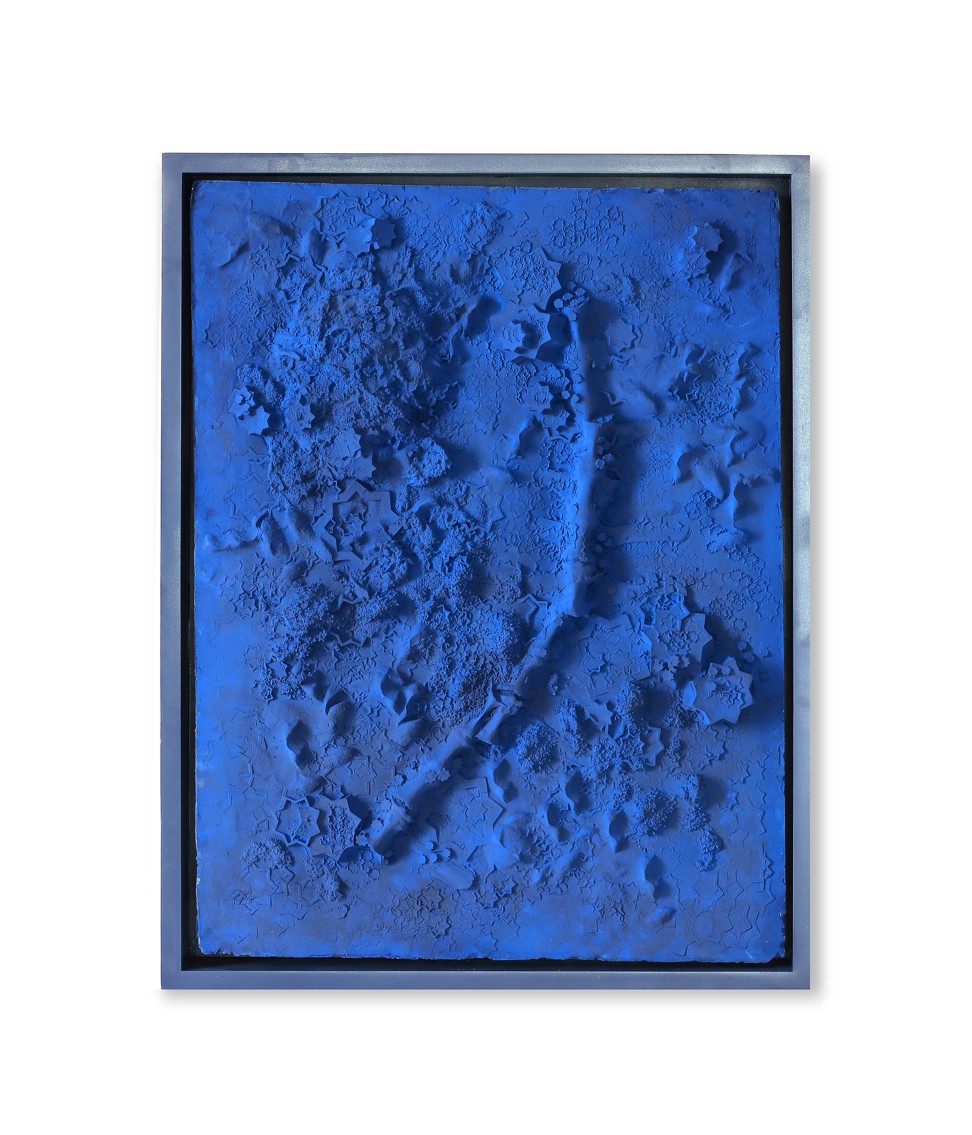 "Born in New York, Alaoui is an artist of French and Moroccan descent.
"She uses a variety of materials for her artwork, including organic and man-made materials such as salt, gravel, ash, kohl, pigment, paint, plaster and even broken ceramics.
"But the thing that stood out to me was the use of camel remains in her art, which we will also be featuring at our Art Central booth.
As a multicultural female artist, Alaoui's work has Islamic sacred geometry buried within the physical textures – an ode to her Moroccan roots.
"Through all of these different elements and materials, her artworks really evoke a sense of mysticism and spirituality which really opens up conversations leading to a number of different readings and interpretations."
4. David Whittaker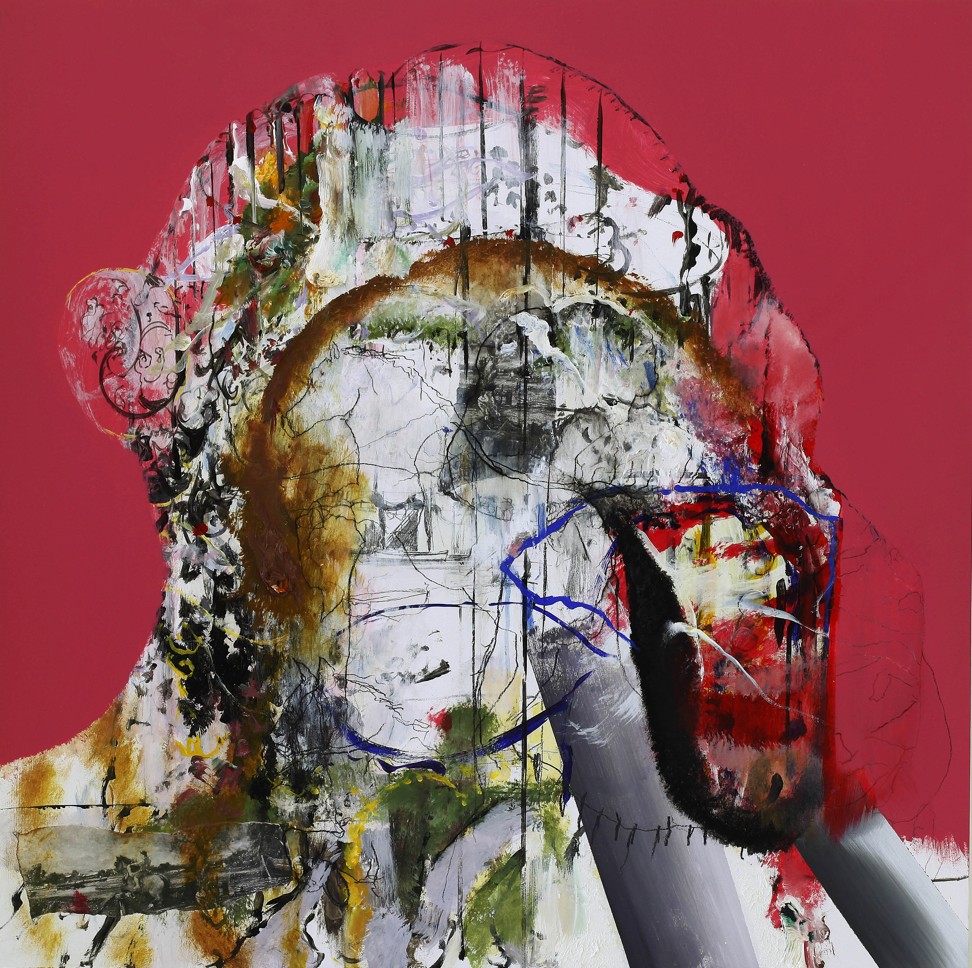 "Born David Kim Whittaker, the self-taught artist, from Cornwall in England, creates works that showcase the journey and conflicts surrounding gender dysphoria, which – as a collective society – we are still educating ourselves about.
"The art conveys this intense experience where one's physical body does not match his or her deep identity.
"Whittaker often juggles duel states of inner and outer calm and conflict and each piece offers a glimpse of strength and fragility, the conscious and subconscious, the masculine and the feminine. "Whittaker, now living as woman, continues to explore this new fused gender identity, which makes for some incredible pieces and is an artist that looks deep into this internal struggle and journey."
How much do they really know? Spot the posh pretenders at Art Basel
5. Wong Chi-yung
"Wong is a local artist to look out for. His works focus on the relationship between light and people, and how this relationship can be explored in both visual and theatrical arts.
"In his pieces, he applies theatrical lighting techniques to dictate rhythm, intensity and colour, which is a fantastic way for a contemporary audience to explore art.
"He is able to induce a reconnection and almost ask them to re-perceive the surrounding spaces through the intervention of light.
Wong's Memories from the Tower of Light can currently be viewed at the Harbour Arts Sculpture Park until April 11."
Want more stories like this? Sign up here. Follow STYLE on Facebook, Instagram and Twitter