Whisky tasting is getting fancier.
Gone are the days when a whisky tasting meant that we'd be propped up at a bar, guzzling scotch while the bartender tried to talk us through the finer notes of the malts.
Wide world of whisky offers more than ever before
Now, we're propped up at a bar inside a giant custom-made cask, surrounded by 360-degree video projection and breathing in specially tailored scents.
How times have changed.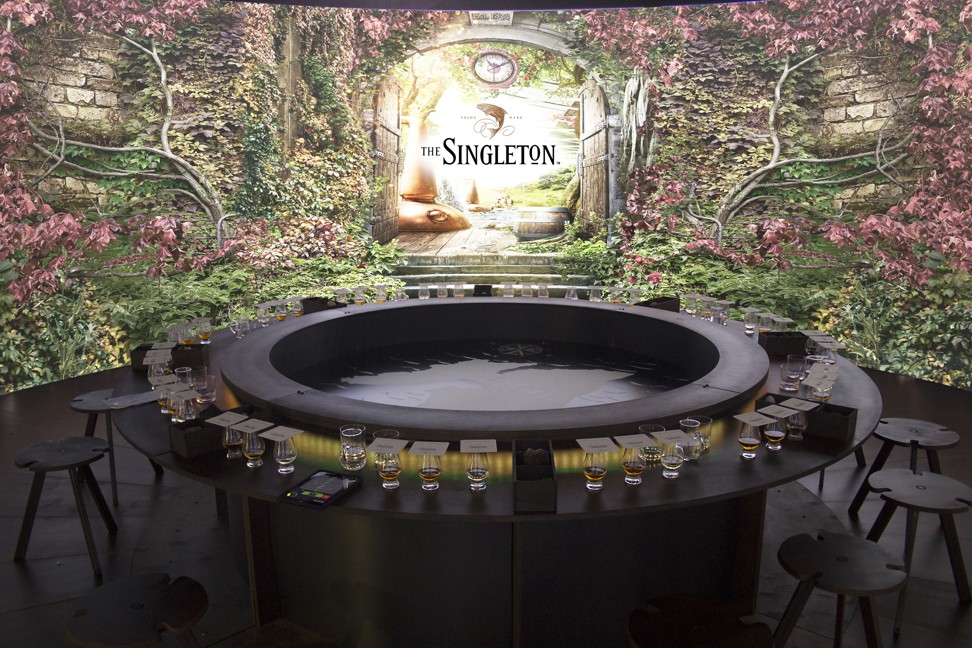 The Taste of Hong Kong culinary festival, which runs from March 22 to 25, includes an oversized cask by The Singleton of Glen Ord Single Malt Scotch Whisky, and it's going to be outstanding.
Taste of Hong Kong 2018 features over 60 signature dishes from top chefs
This giant of a cask, which can hold up to 16 guests comfortably, is designed to give tasters a holistic, multisensory experience.
Inside, you'll be able to taste The Singleton's 12-, 15- and 18-year-old single malts through a 15-minute experience led by the brand's ambassador.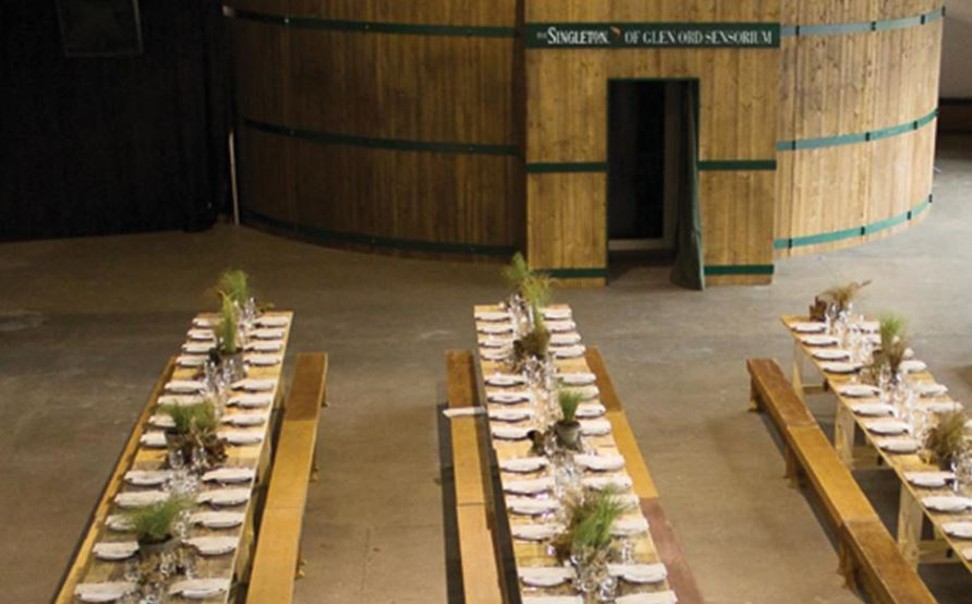 Here's how your five senses will be indulged:
Sight and sound
Guests are seated at a round table, surrounded by a wrap-around video projection on the inside wall of the cask, accompanied by audio.
Taste of Hong Kong 2018 preview: new restaurants, exclusive dishes at four-day food extravaganza
The videos range from clips of The Singleton's distillery to Scottish landscapes, and even to abstract lighting effects to complement the tasting notes of each whisky.
Smell
The cask has an olfactory feature, which releases fermentation aromas, bringing guests even closer in their imaginary journey to the Scottish distillery.
Touch
This is a bit of a stretch, but we figure you can always discreetly caress the oak walls when you step into the cask.
Taste
Well, if you don't know that this is about actually tasting the whisky, I don't know what you're doing here.
Expect lively, fruity notes for the 12 Year Old, a complex and delightful blend of ginger and vanilla for the 15 Year Old – our favourite – and a spicy, more mature flavour for the 18 Year Old.
If just a taste isn't enough for you, then all three single malts will be on sale at the event.
Entry price for the sensorium alone is HK$100, or HK$188 for both the sensorium and festival, which will be included as part of any whisky purchase.
Want more stories like this? Sign up here. Follow STYLE on Facebook, Instagram and Twitter