Billionaire Paul Allen, a co-founder of Microsoft Corp, plans to part with a trophy from his prized art collection.
A vibrant abstract painting by Willem de Kooning, Untitled XII, will be among the highlights of Art Basel Hong Kong, an international fair that runs from March 29 to 31.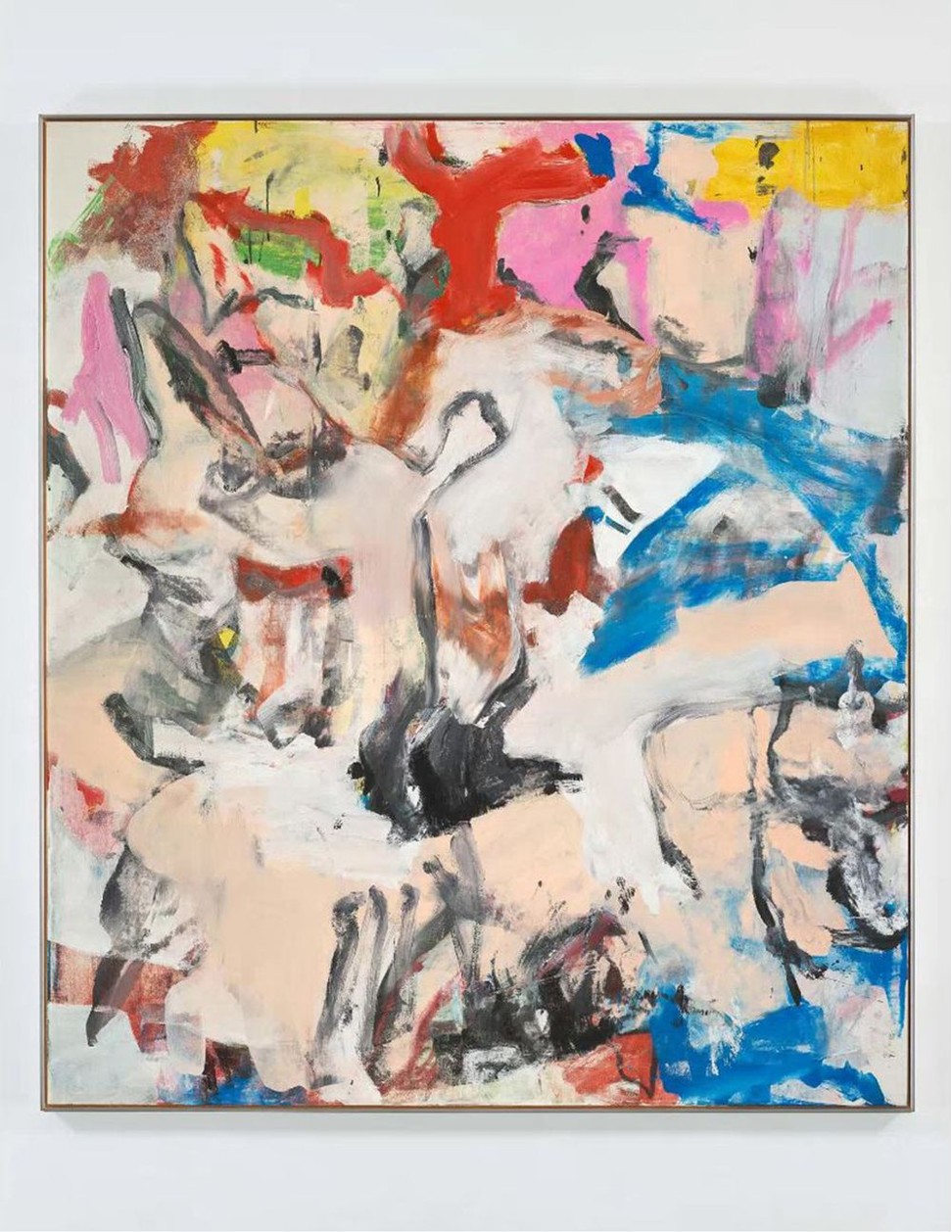 Priced at US$35 million, the canvas will be offered by Levy Gorvy Gallery.
March of the arts: how to select the best on exhibition in Hong Kong
Asian billionaires have been snapping up Western masterpieces at an accelerating pace.
China is the second largest marketplace for art after the United States, according to an annual art market report.
Collectors from South Korea and China have bought at least 10 major de Kooning paintings in the past decade, according to Brett Gorvy, a co-founder of the gallery and former chairman of Christie's post-war and contemporary art.
Billionaire collectors such as Allen often prune their art holdings to finance new purchases.
Art fairs are popping up everywhere from Hong Kong to New York – do they make money?
"This sale is part of normal course of business for a collector like Paul," said Alexa Rudin, a spokeswoman at Vulcan, Allen's family office that manages his business and charitable interests and whose staff includes 15 art experts.
The work was being sold through the Paul G. Allen Family Collection, Rudin said.
Allen's Gerhard Richter painting of a jet sold for US$25.6 million at auction in 2016 – more than doubling in value from 2007.
His painting by Mark Rothko sold for US$56.2 million at Phillips in 2014 and a monumental Barnett Newman canvas went for US$43.8 million at Sotheby's in 2013.
Painting from important period in abstract artist's life
The de Kooning – a vortex of flesh-toned brushstrokes and irregular shapes accentuated with bubblegum pink and sky blue – was painted in 1975, the beginning of a two-year stretch considered among the most accomplished in the abstract expressionist artist's life.
The six most expensive paintings by de Kooning at auction were created during this time, according to Artnet.
His auction record is US$66.3 million for a 1977 Untitled XXV sold at Christie's in 2016.
5 artists to look out for during Hong Kong Arts Month
The artist was in his 70s and in love with a much younger woman.
"I made those paintings, one after another, no trouble at all," he would later recall, comparing himself to a man at a gambling table who "feels that he can't lose", according to an exhibition catalogue.
Allen bought the de Kooning privately in 2001, but declined to say how much he paid.
The painting once belonged to Aldo Gucci, a son of the luxury brand's founder, and in 1987, it was sold for US$517,000 at auction.
In 2000, another painting made the same year and of same size as Untitled XII sold for US$1.4 million at Sotheby's, according to Artnet.
De Kooning painting sold for US300 million in private sale
Hedge fund manager Ken Griffin bought a painting by de Kooning from billionaire David Geffen in a private transaction for US$300 million, making it the most expensive artwork behind Leonardo da Vinci's Salvator Mundi.
Some lower-priced de Kooning paintings will be offered during May auctions in New York: a 1976 Untitled XVIII from the estate of billionaire couple Joan and Preston Robert Tisch and a 1982 Untitled XIX from the Rockefeller estate, both at Christie's; and a 1978 Untitled VI sold by the Mandel Foundation at Sotheby's.
Want more stories like this? Sign up here. Follow STYLE on Facebook, Instagram and Twitter