Want to go to Wakanda? The blockbuster success of Marvel's Black Panther superhero film has created a new, compelling vision of Africa as a continent of smart, technologically savvy people with cool clothes living in a futuristic city amid stunning landscapes.
Black Panther has fifth highest debut ever at North American cinemas, and it's a blockbuster in the true sense of the word
The hidden, hi-tech kingdom is fictional, of course.
However, the film successfully weaves together many different aspects of the continent to depict Wakanda. For fans who long to visit, there are many real places to consider.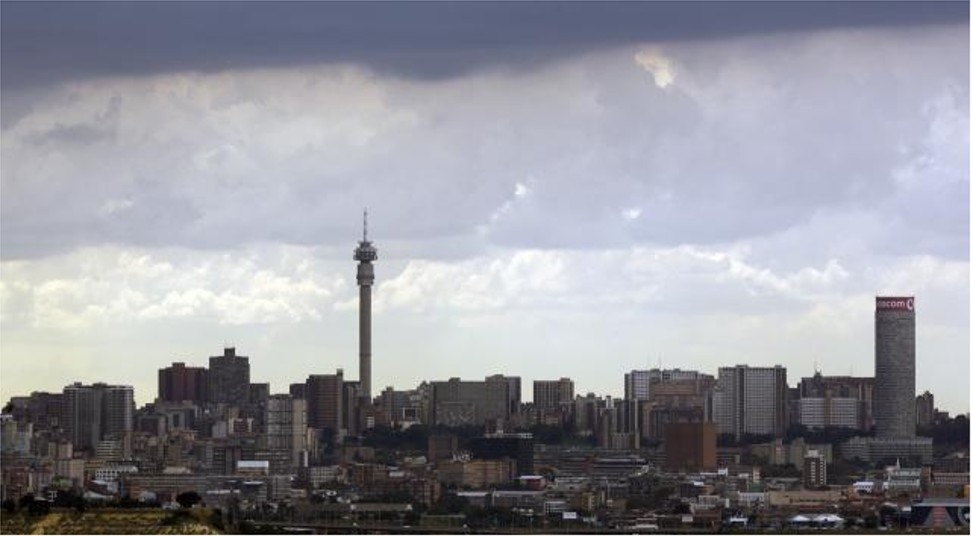 "The movie references a lot of different African cultures and tribes," says Meruschka Govender, a Black Panther fan who blogs about travel at MzansiGirl.com and calls herself an "African travel activist".
Follow these Instagram pros before deciding on your holiday destination
She adds: "I loved the Afro-futurist costumes, production and black consciousness themes. I really hope that it changes the narrative of African travel and inspires people to travel more the continent."
JOHANNESBURG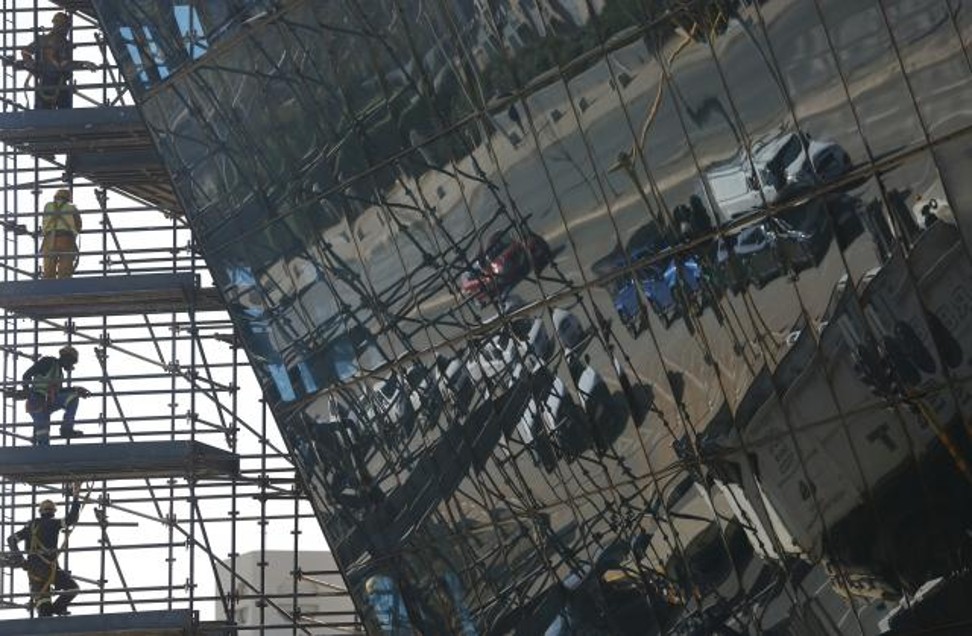 In South Africa, Johannesburg is a good place to start.
"Joburg" is a dynamic, cosmopolitan African city, full of commerce, high-rise architecture and nightlife that is redolent of Wakanda.
Black Panther film review: Chadwick Boseman rules in Marvel's most culturally resonant outing to date
The high-speed Gautrain can whisk you from O.R. Tambo International Airport to Johannesburg's shiny financial centre Sandton, with its modern skyscrapers.
The train is quick, clean and pleasant.
Joburg's Braamfontein district is hip, edgy and fun.
University students and hipsters frequent the coffee shops, restaurants and boutiques.
By night there are fun bars and jazz clubs.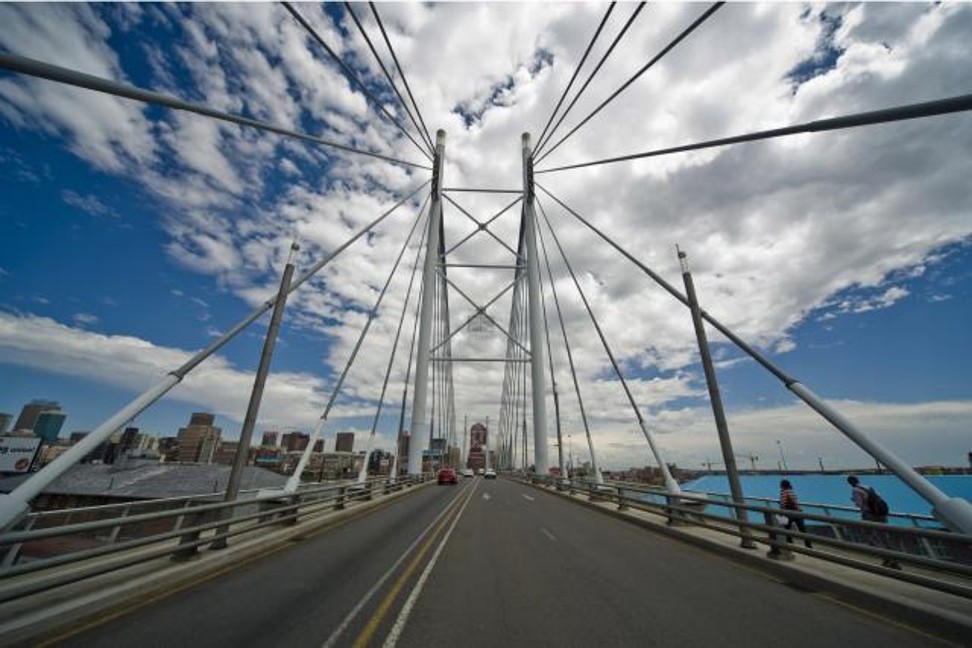 The striking Nelson Mandela suspension bridge leads to gritty downtown Johannesburg. Braamfontein has come up in the past 10 years from a derelict, dangerous spot to a great place to visit.
Marvel's superhero Black Panther invades New York Fashion Week
Rocky Street in Yeoville is a bustling, hustling strip full of people selling their wares.
South Africans, as well as Zimbabweans, Congolese and other people from all parts of Africa are there. Security is a concern in Johannesburg, but if you are alert and careful, don't flash your mobile phone or cash, it can be a manageable city.
LESOTHO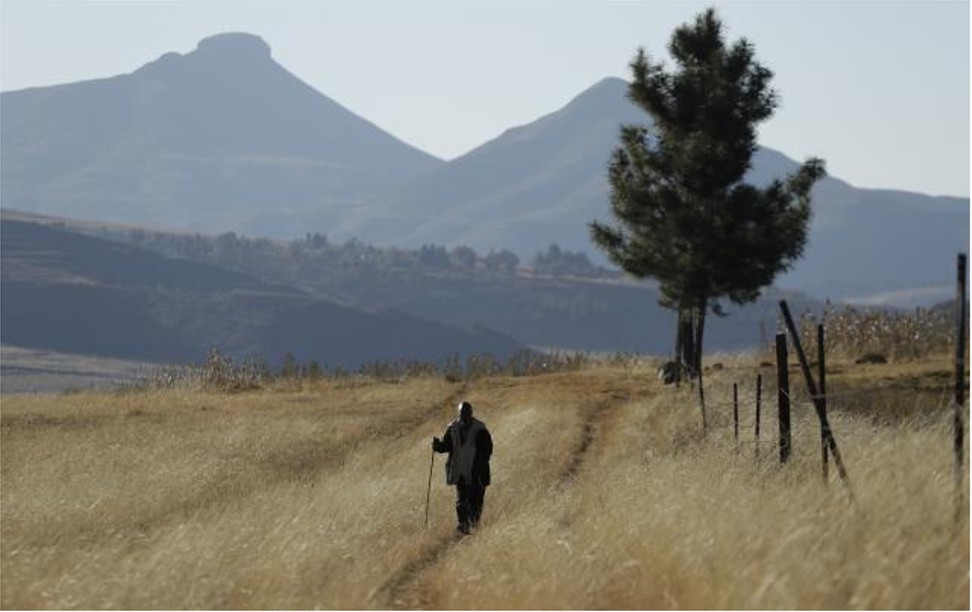 Black Panther highlights the contrast between Africa's cityscapes and the landscapes of the countryside.
The tiny mountain kingdom of Lesotho has that rural, traditional, spiritual side of Africa, where the Border Tribe in Black Panther resided.
Who is Letitia Wright? The 'Black Panther' breakout star is just getting started
Lesotho has dramatic mountain scenery and picturesque rondavels – the round, thatched dwellings where many rural families live.
Most distinctive are the woven, cone-shaped hats and the brightly coloured Basotho blankets worn over the shoulders of many in Lesotho.
Those blankets feature prominently in the film.
ETHIOPIA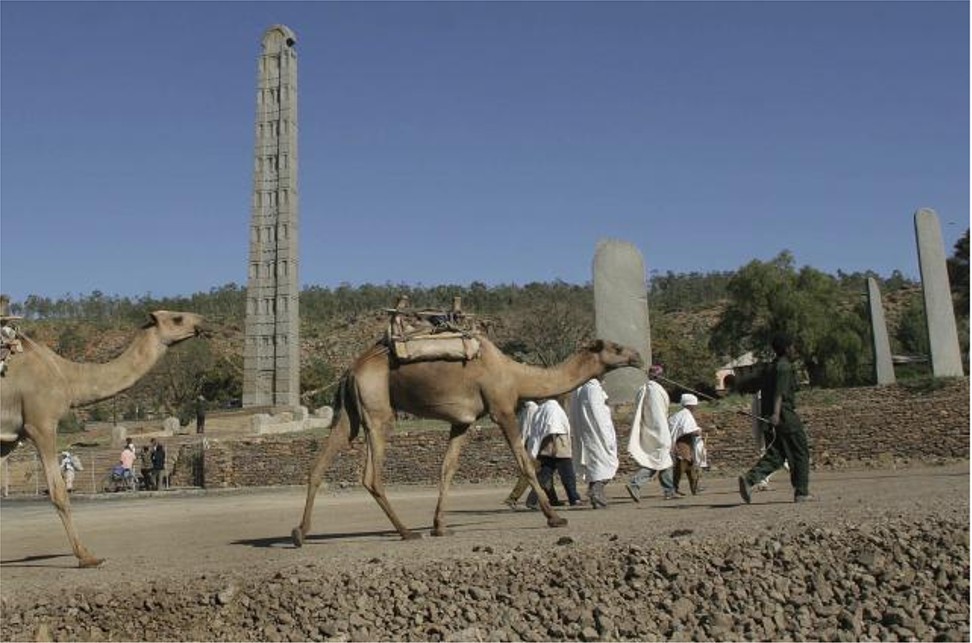 With historic towers and churches dating back to the fourth century, Ethiopia has many sites that suggest Wakanda.
The country was never colonised and its people are very proud of that, just as the people of Wakanda are proud of their history of independence.
The obelisks of Axum and the churches of Lalibela, carved out of rock, speak of ancient traditions. Ethiopians wear flowing embroidered cotton robes and also like their reputation as the place where coffee was first grown and served, which you can appreciate with an Ethiopian coffee ceremony.
VICTORIA FALLS, KENYA AND MORE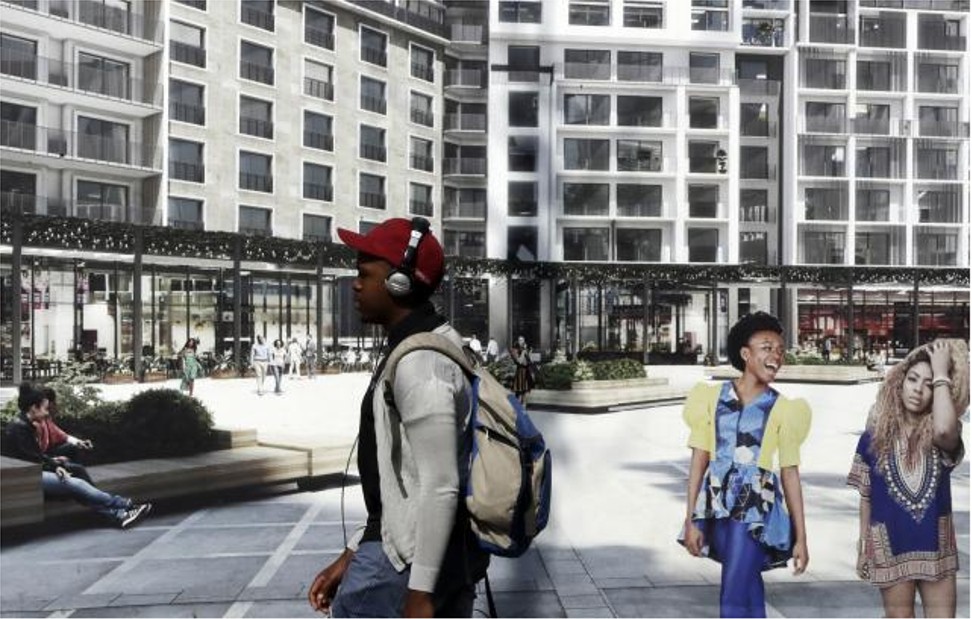 Victoria Falls, where the Zambezi River spectacularly plummets 350 feet (106 metres) to form one of the world's largest waterfalls, is located on the border between Zambia and Zimbabwe.
The awe-inspiring falls throw up a perpetual mist that supports a lush rainforest.
#BlackPantherChallenge: 'Young black people can be heroes too'
The indigenous Tonga people called the falls "Mosi-oa-Tunya" which means "Smoke That Thunders".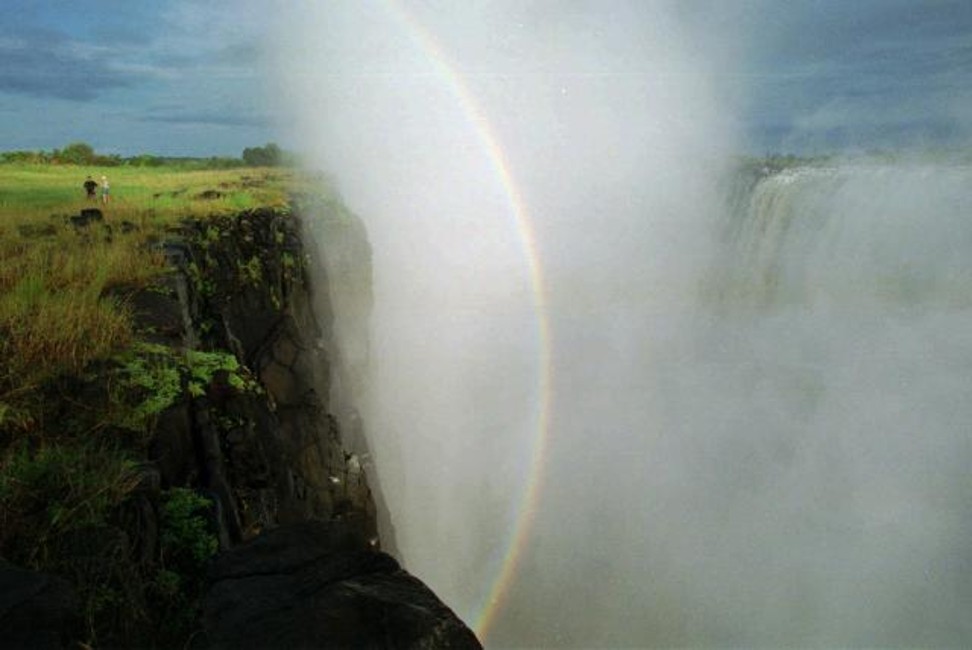 It's a fabulous place to visit and may bring to mind the waterfall fight scene from the film.
Kenya's capital, Nairobi, is another city that is reminiscent of Black Panther.
Perhaps the place that best captures the juxtaposition of modern and rural Africa is Nairobi National Park, just four miles (6.4 km) from the city, where you can see rhinos, giraffe and elephants, and look over their shoulders to see the office towers of the city in the background.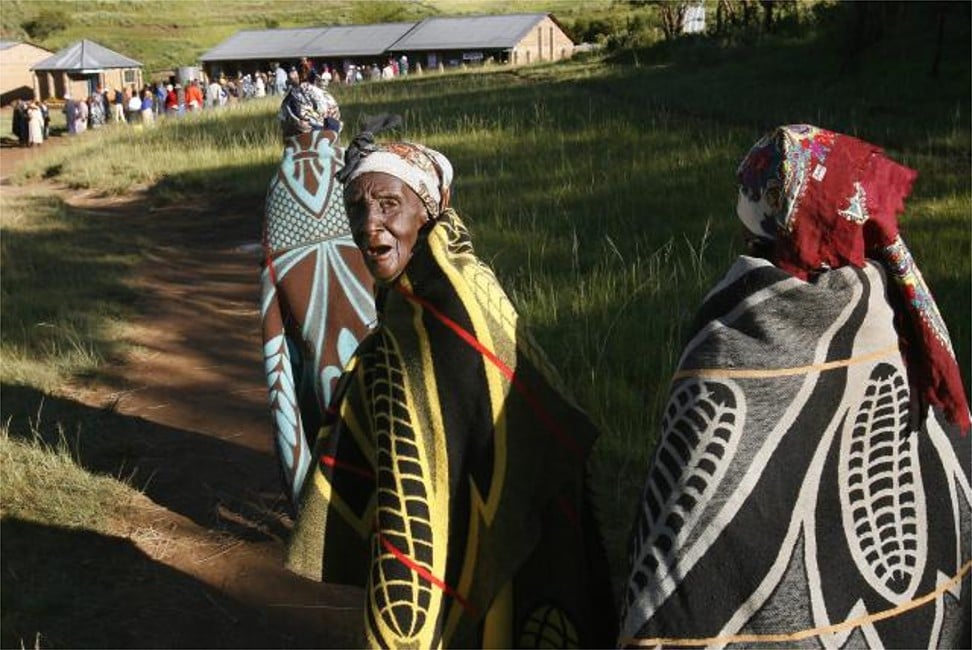 East Africa's expansive savannas, with flat-top acacia trees, seen in Maasai Mara park and Tanzania's Serengeti park, look as if they are right out of a sweeping film scene.
Yet, maybe the best place to get that Wakanda feeling is the Wits University campus in Johannesburg. To be surrounded by smart, opinionated, articulate students, fashionably dressed in colourful, sharp clothes, full of hope and plans for themselves, their country and their continent is to feel the heart of the Afro-optimism of Black Panther.
Want more stories like this? Sign up here. Follow STYLE on Facebook, Instagram and Twitter