Art Basel is now back in Hong Kong for its sixth edition this year, featuring 248 prominent galleries from 32 countries and territories.
In pictures: nine highlights from Art Basel Hong Kong 2018
Half of the participating galleries once again have exhibition spaces in Asia and Asia-Pacific.
These galleries are presenting a huge range of works from modern masterpieces to contemporary work by emerging and established artists at the event at Hong Kong Convention & Exhibition Centre, in Wan Chai, which opens to the public today and ends on March 31.
11 Instagrammable displays at Art Basel Hong Kong 2018
Here we take a look at some of highest-profile galleries and art works that are featured at the show.
1. Lévy Gorvy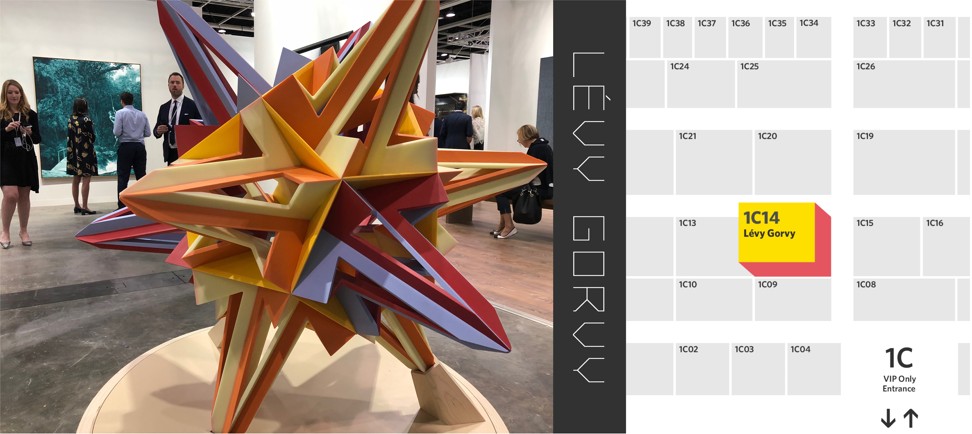 Formed by Dominique Lévy and Brett Gorvy, Lévy Gorvy is a gallery that specialises in masterworks of modern, post-war art and contemporary art.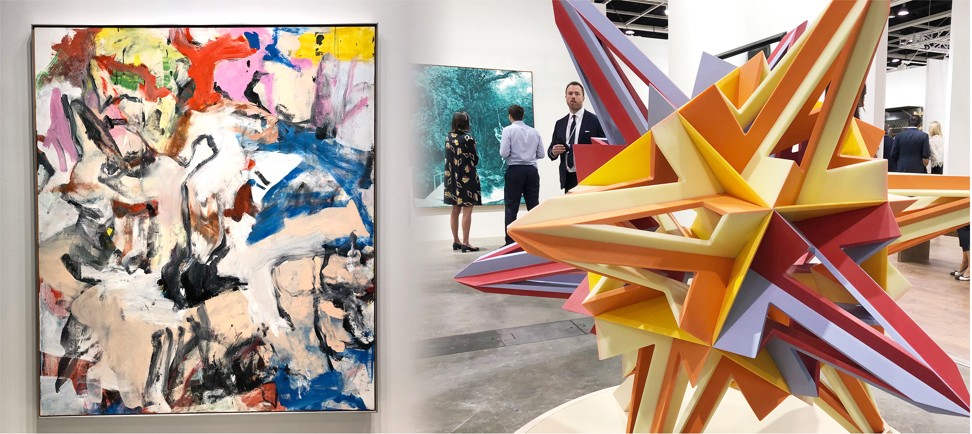 The title piece on display at the Lévy Gorvy exhibit is Microsoft billionaire Paul Allen's Willem De Kooning's U ntitled XII, from 1975, which was sold for US$35 million at a private VIP viewing at the show on March 27.
Art Basel Hong Kong opens with sale of US$35 million painting
2. Gagosian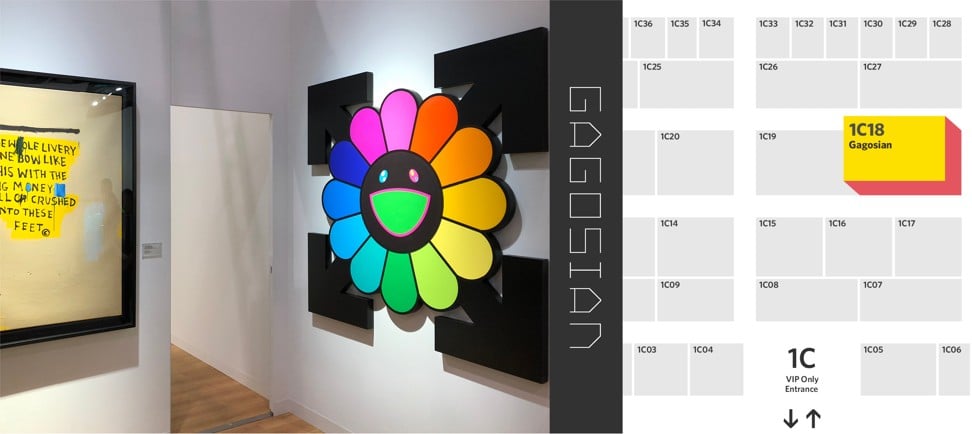 Larry Gagosian opened his first gallery in 1980, which specialised in modern and contemporary art.
Since then, Gagosian has evolved into a global network, which features works by artists including Jeff Koons, Takashi Murakami and Jean Dubuffet.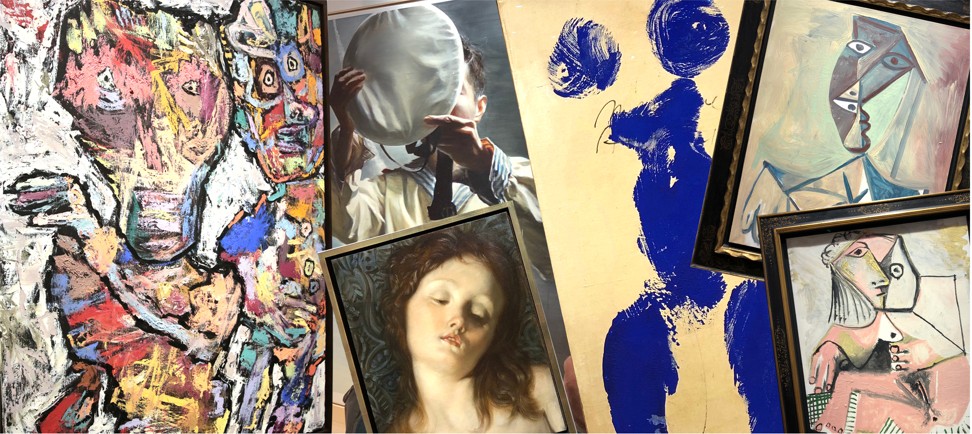 Notably, this year's Art Basel Hong Kong sees it exhibit two works by Pablo Picasso, Buste de Femme and Femme Nue, both from 1971.
You can now buy Pablo Picasso and George Condo's art in Hong Kong this March
3. White Cube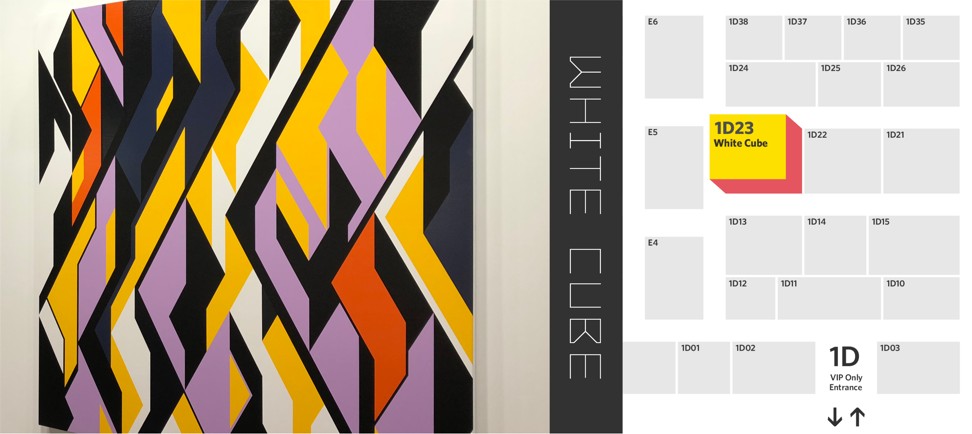 One of the world's leading contemporary galleries, White Cube has spaces in Britain, Hong Kong and Sao Paulo.
At this year's Art Basel Hong Kong it is featuring a variety of artworks in different mediums.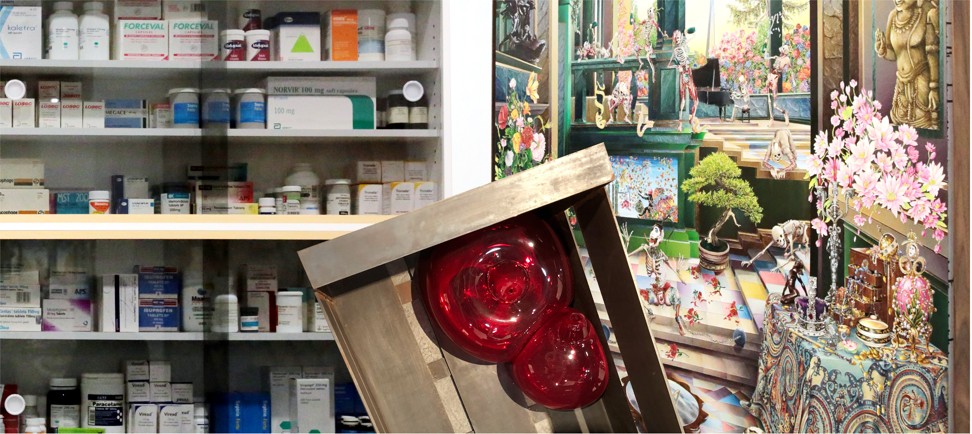 Among the notable works is Raqib Shaw's acrylic liner, enamel and rhinestones on birchwood in his Self Portrait in the Studio at Peckham (After Steenwyck the Younger) II from 2014-2015.
Groundbreaking artists to watch out for this Hong Kong Arts Month
Another work, Damien Hirst's Twixt the Gloom & the Gleam, from 2006, consists of two cabinets and drug packaging.
4. Galerie Gmurzynska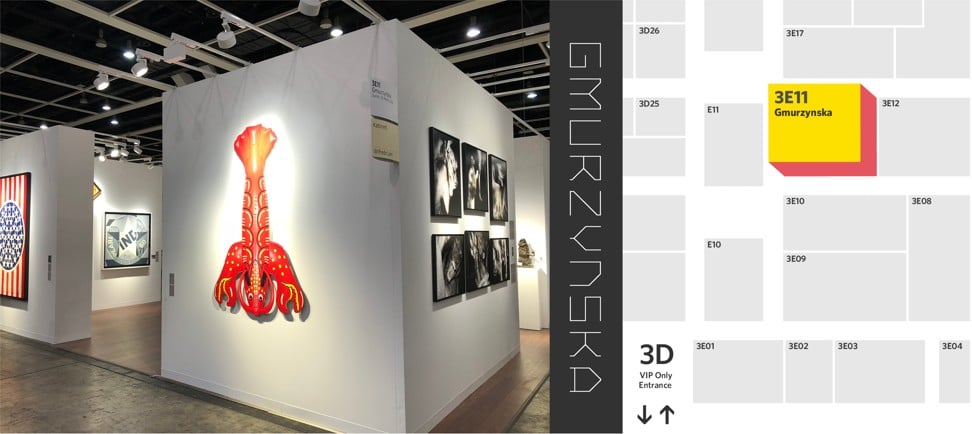 Founded in 1965, Germany, Galerie Gmurzynska is an international art gallery that specialises in modern and contemporary art, as well as Russian avant-garde.
It booth at Art Basel Hong Kong features artists such as Wifredo Lam, Robert Indiana, Jeff Koons and Francesco Vezzoli.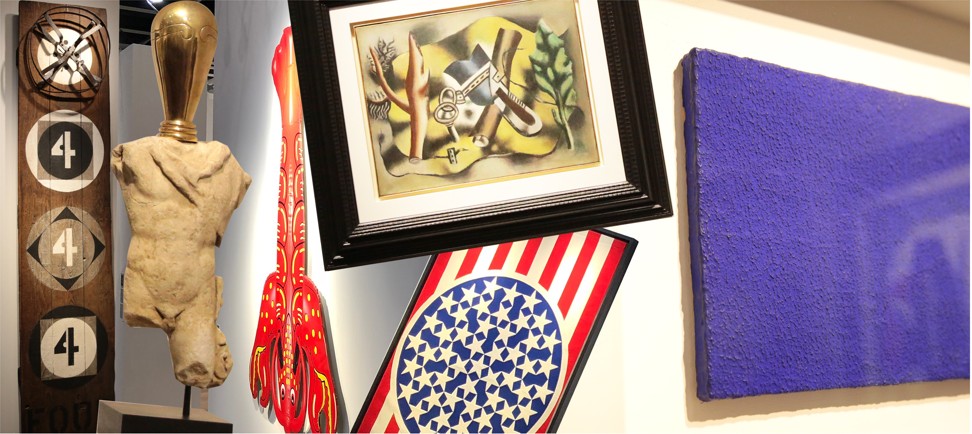 Of particular note is the long vertical wood and iron wheel piece, Four, from 1959 to 1962 by Indiana, which is signed, inscribed and dated on the reverse.
5. Perrotin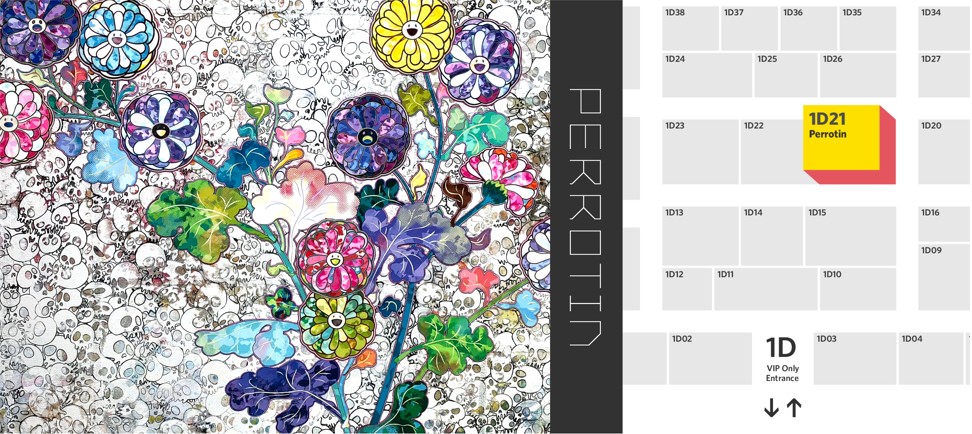 Emmanuel Perrotin founded Perrotin in 1989 and has since opened different spaces to offer increasingly vibrant and creative environments for experiencing artists' works.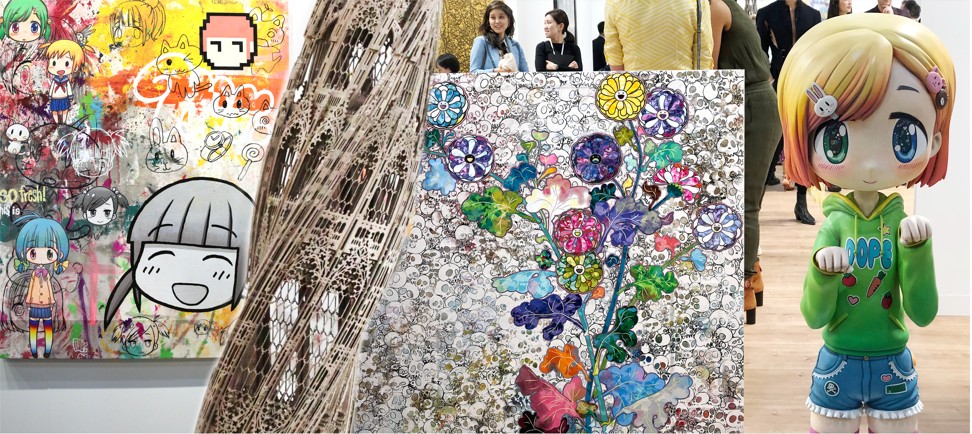 This vibrancy is echoed in the art pieces on display, such as the eclectic Japanese acrylic painting FML. Oh Hey, Let's Eat. from 2017. Another dynamic acrylic work is Takashi Murakami's Korin: Paired Sal Trees (2016), showcasing the artist's iconic colourful flowers.
6. ShanghArt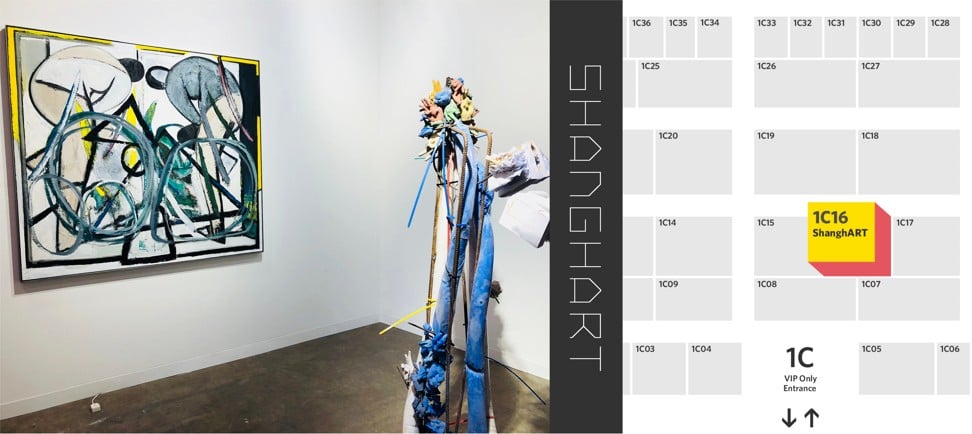 Founded in 1996, ShanghArt has worked with artists such as Liu Weijian, Shen Fan and Zhang Enli, and was one of the first contemporary art galleries to be established in China.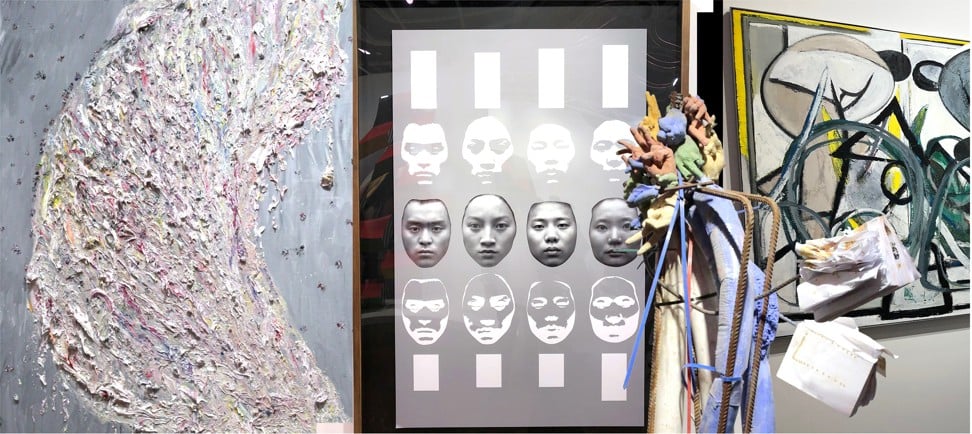 At Art Basel Hong Kong, it features an interesting structural piece by Michael Dean, Liu Xiaohui's oil painting Untitled – Opposition and Obstacles (2017) and an intriguing oil piece by Ouyang Chun, titled Rotten Flesh (2017).
7. Hauser & Wirth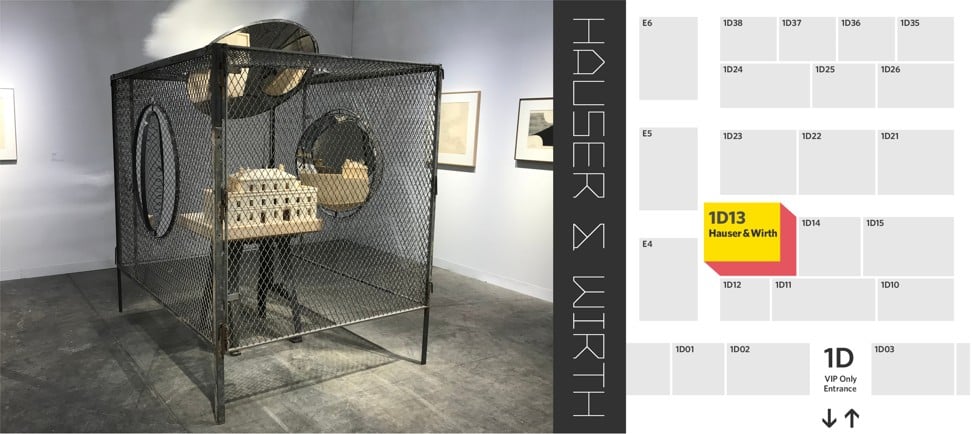 Hauser & Wirth is a leading international contemporary and modern art gallery founded in 1992 by Iwan and Manuela Wirth and Ursula Hauser.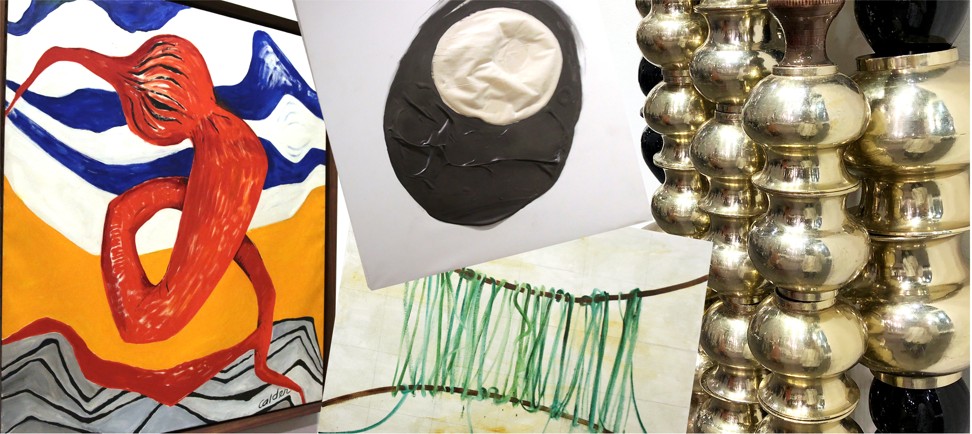 At Art Basel Hong Kong, it is presenting works from artists who investigate the notion of size, mass and body.
Some of the compelling works displayed at its booth include Takesada Matsutani's E lipse-15 (2014) – an interesting artistic exploration using vinyl adhesive on canvas – and Alexander Calder's oil painting Onion Running Away (1960).
Art Basel Hong Kong 2018: chefs and mixologists create plates of art and evocative cocktails
8. Hanart TZ Gallery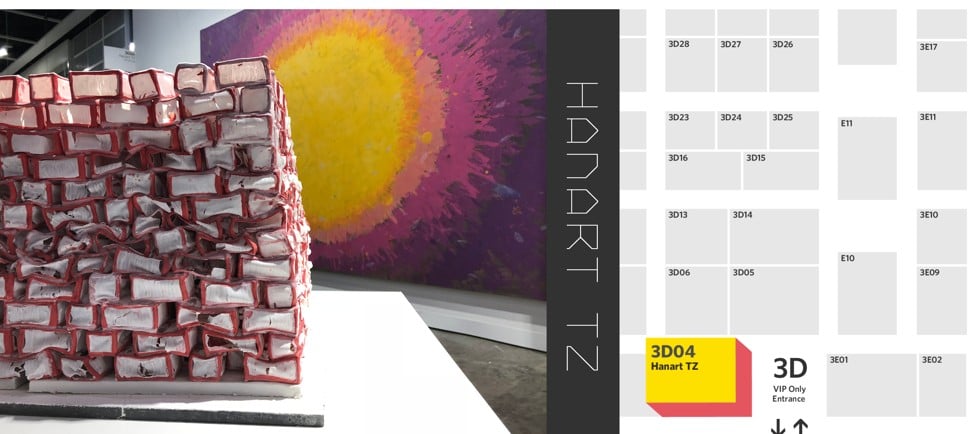 Hanart TZ was opened in 1983 with a mission of introducing new Chinese contemporary art around the world.
Led by curatorial director Johnson Chang (Chang Tsong-zung), the gallery is considered to be one of the most influential Chinese galleries today.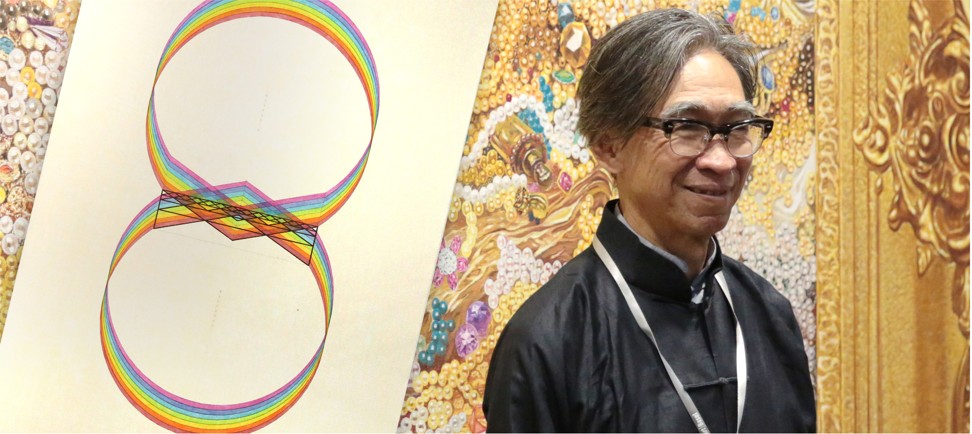 On prominent display at its booth is a beautiful oil painting 2 011-2012 , painted between 2011 and 2012) by Fang Lijun.
Another captivating oil painting is Circle Vibration The Little Brackets by Inga Svala Thorsdottir and Wu Shanzhuan.
Want more stories like this? Sign up here. Follow STYLE on Facebook, Instagram and Twitter