Singapore Airlines, known for its luxurious high-end service, unveiled its newest cabin interior on Wednesday morning.
Singapore Airlines becomes the first carrier to put a double bed in cabins
The refreshed cabin – including a new "regional" business-class seat – was shown to the public for the first time on the company's brand-new Boeing 787-10 aircraft, which arrived in Singapore after a 23-hour journey from Charleston, South Carolina, in the United States.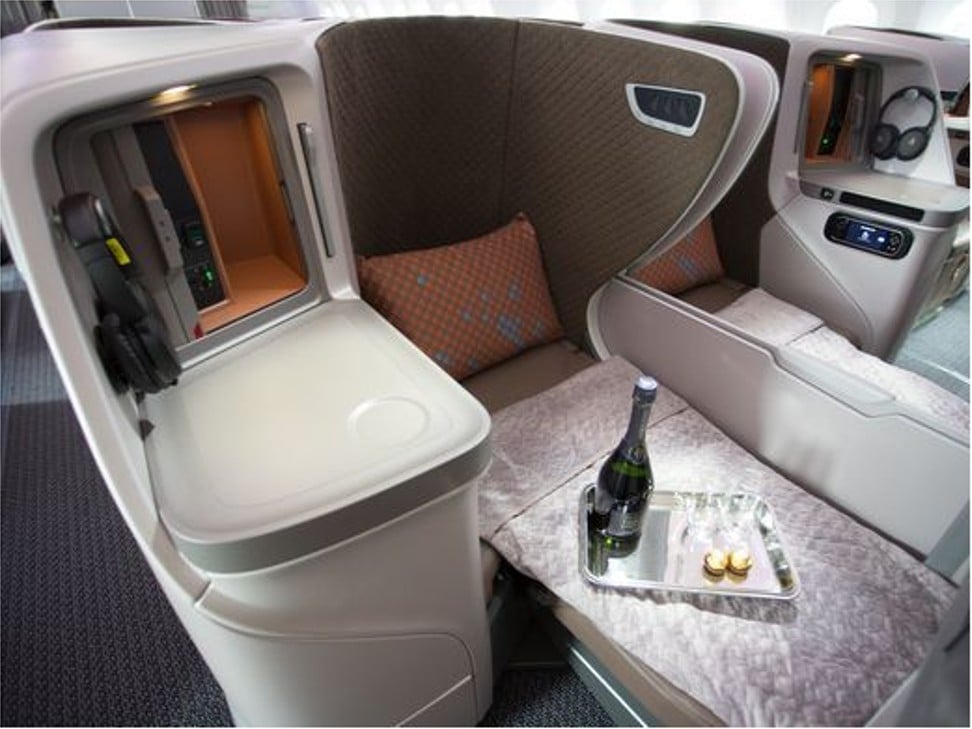 Singapore's new interior for the 337-seat aircraft includes 36 lie-flat seats in business-class and 301 in economy.
The "dash 10" is Boeing's largest variant yet of its new-age "Dreamliner".
The 787-10 is stretched 16 feet (4.9 metres) longer than the 787-9 , giving capacity for about 30 extra passengers in a typical layout.
How to fly in first-class seats for cheaper-than-economy prices
The plane that arrived at Singapore on Wednesday is the first of 49 that Singapore Airlines has ordered from Boeing.
It was delivered to Singapore Airlines in South Carolina on Sunday before leaving for the carrier's headquarters. It is the first 787-10 to be delivered.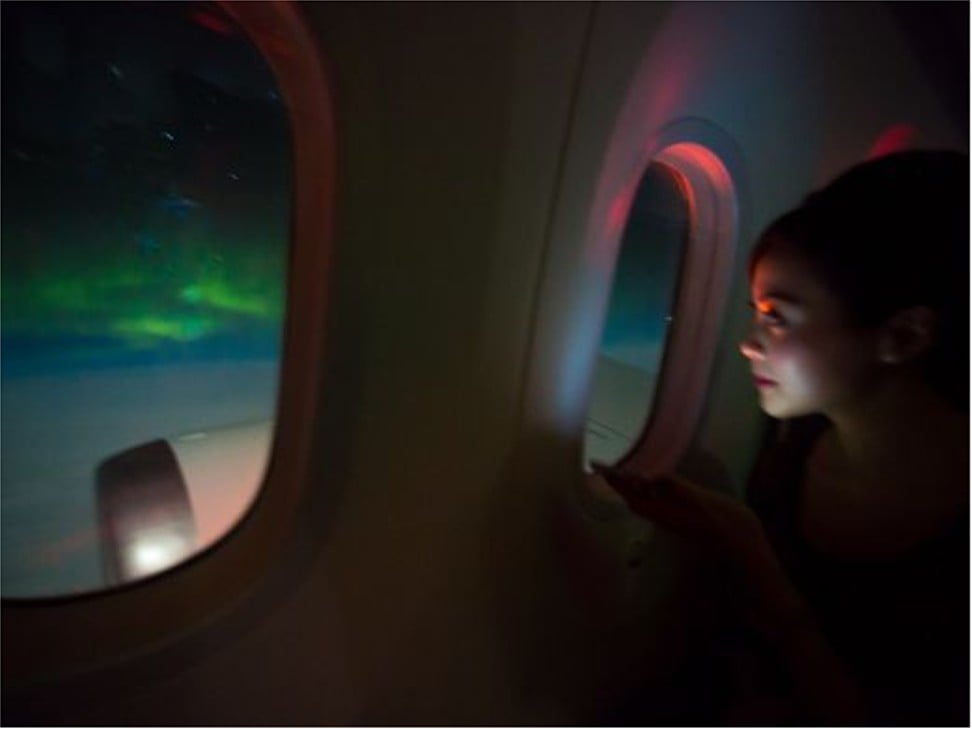 In taking the new plane, Singapore designed a new cabin interior that will be installed on all of its 787-10s.
The dash 10s will fly "regional" routes for the carrier, but that does not mean the short hops that North American travellers might think of.
For a long-haul focused airline such as Singapore Airlines, "regional" means flights of up to eight hours on twin-aisle wide-body planes.
Inside Singapore Airlines' new Airbus A380 luxury suites
Singapore is frequently cited as one of the world's most luxurious airlines and its cabin overhaul for the 787-10 was meant to maintain that high-end feel that the company is known for.
The first routes that Singapore has earmarked for its 787-10s are from its hub in Singapore to Osaka, Japan, and Perth, Australia. The aircraft could take over service on those routes by May.
Business-class section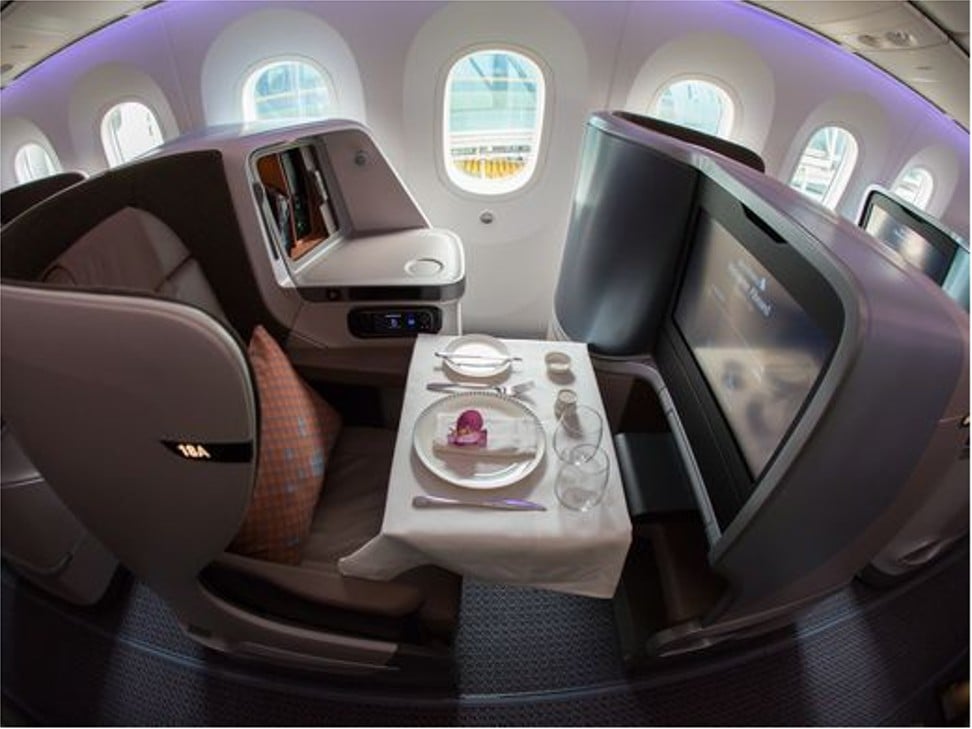 The business-class seats on Singapore Airlines' 787-10s convert into 76-inch (193-centimetre)-long full-flat beds. The width of the seats comes in at 26 inches.
Peek inside the luxury Boeing tailored for the world's richest
Seats are staggered in a 1-2-1 configuration that ensures each customer has direct access to the aisle. Each is forward-facing and includes 18-inch full high-definition touchscreen monitors, in-seat power options and compartments for stowing items like wallets, mobile phones and chargers.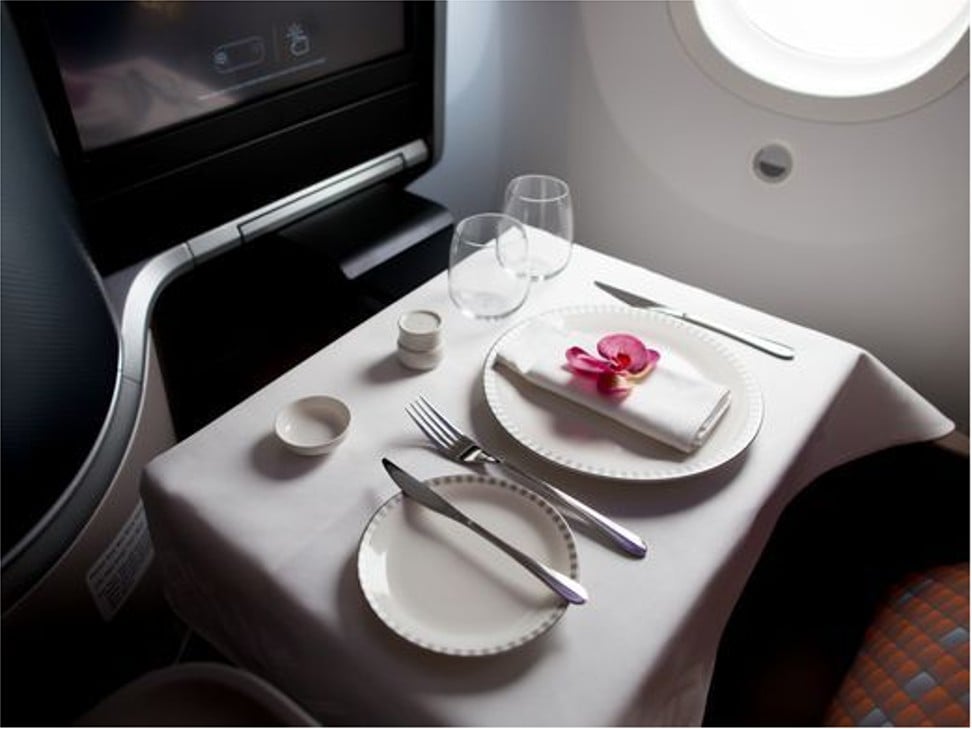 About half of the seats in the centre row – the "2" in the 1-2-1 layout – have an adjustable divider that can be raised for privacy or lowered for passengers travelling together.
Singapore Airlines says the business-class seats have been padded with "Alcantara", which the carrier describes as "the same material used to fit the interiors of luxury sports cars and yachts."
Economy-class section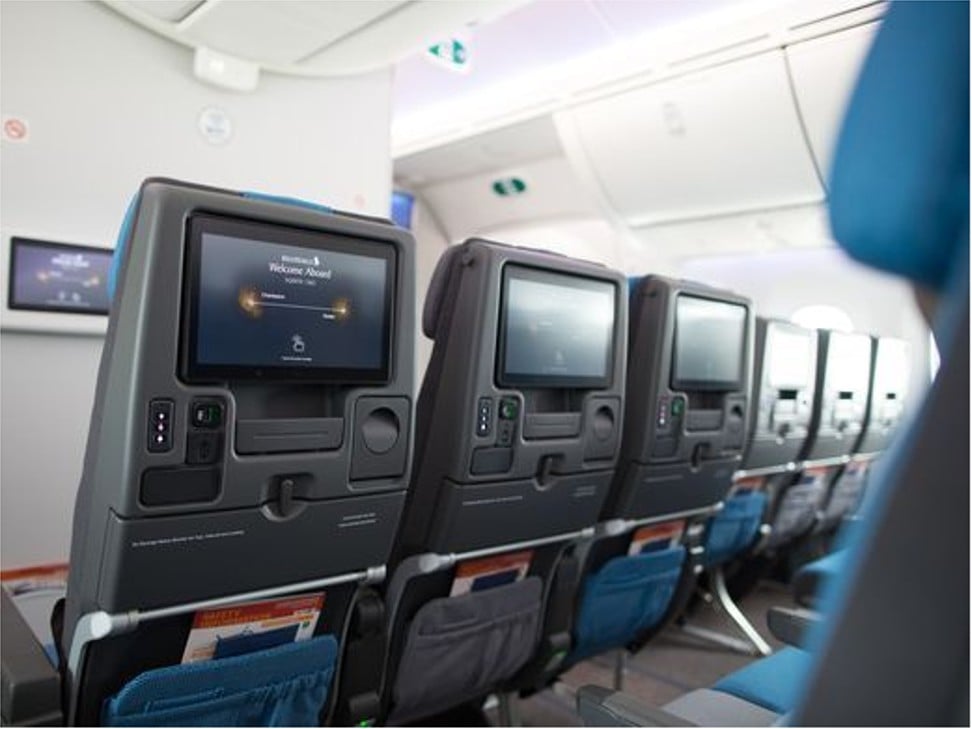 The economy cabin also has been refreshed on Singapore's new "regional" Dreamliners.
Singapore Airlines becomes the first carrier to put a double bed in cabins
There's no premium economy section in the carrier's 787-10 configuration.
The seats are arranged in a typical 3-3-3 layout, each with power options for customers' devices.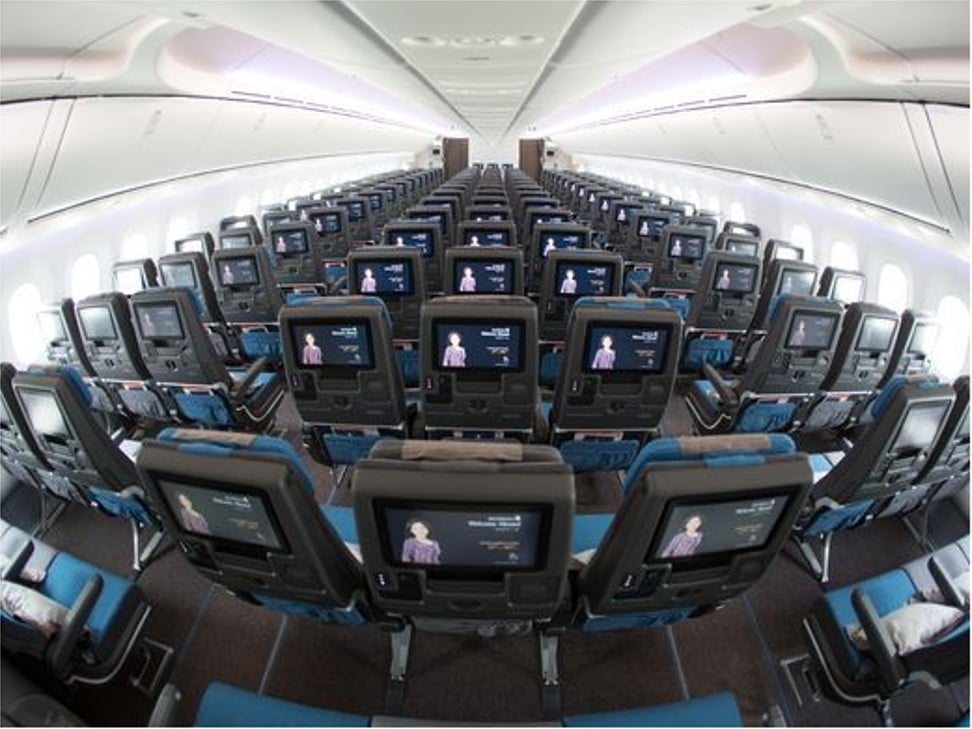 Seatback entertainment screens for Singapore's economy customers measure 11.6 inches and are full high-definition with touchscreen controls.
The updated 787-10 economy cabin has been done in a blue and grey colour scheme.
Want more stories like this? Sign up here. Follow STYLE on Facebook, Instagram and Twitter