We take a look at the five biggest news items that made headlines in the fast-paced Korean entertainment industry.
K-pop stars grace Seoul Fashion Week
All eyes were on K-pop stars during Seoul Fashion Week, which took place from March 19 to 24.
Ye-eun from CLC and Kwon Hyun-bin from JBJ strutted down the runway (Ye-eun for Greedlious and Kwon for Nohant and Munsookwon) wearing the latest looks, but celebrities were also seen perched on the front row for different designers through the week.
Big Bang's Taeyang to marry girlfriend Min Hyo-rin
Celebrities spotted during Seoul's most fashion-forward week included: Key from Shinee, Ye-eun (formerly of Wonder Girls), Jooyeon (formerly of After School), and Changmin and Yunho of TVXQ. CL, who performed at the PyeongChang 2018 Olympic closing ceremony, brought the house down when she performed at the 99%IS- fashion show.
Choi Ji-woo marries in private ceremony
A-list actress Choi Ji-woo, best known for her roles in Winter Sonata and Stairway to Heaven, is now a happily married woman.
The 43-year-old actress announced her marriage on March 29, via a hand-written note that she posted on her fan club website. The actress and her husband, who is not a public figure, were married in a quiet, intimate wedding ceremony in a hotel in Seoul.
Photos of the actress were released soon after the ceremony, which quickly became a trending topic on social media. Choi is also known to her fans as "Jiwoo-hime", Japanese for "Princess Jiwoo", demonstrating her popularity in Asia, especially Japan.
South Korean actress Choi Ji-woo married in 'quiet' private wedding
'Infinite Challenge' ends its 13-year run
One of Korea's most popular variety shows, Infinite Challenge, has ended its 13-year run on March 31, 2018. The show first started airing on May 6, 2006, with a core cast consisting of Yoo Jae-suk, Park Myeong-su, Jeong Jun-ha, Haha, Jeong Hyeong-don and Noh Hong-chul. Since then, it has gone through cast changes with other celebrities like Jun Jin from K-pop boy band Shinhwa, Hwang Kwang-hee of K-pop boy band ZE:A joining in.
The programme ends with six members: Yoo Jae-suk, Park Myeong-su, Jeong Jun-ha, Haha, Yang Se-hyung and Jo Se-ho. Infinite Challenge has become an integral part of pop culture, a fixture of what to watch on Saturdays. The title of the show, "Muhan Dojeon" has become a catch phrase, evidence of the programme's reach and popularity.
The programme has also hosted celebrity guests, including some global figures like Hollywood A-lister Jack Black, footballer Thierry Henry, professional golfer Michelle Wie, tennis champion Maria Sharapova and Olympic record-holder Usain Bolt.
While the variety programme focused on comedy, it was not without tear-jerking episodes (like when Yoo Jae-suk reunited a Korean adoptee living in North Carolina with her birth family), demonstrating its ability to adapt and showcase a wide emotional range.
K-pop concert in Dubai hosted by SM to star EXO and Red Velvet
South Korean singers perform in North Korea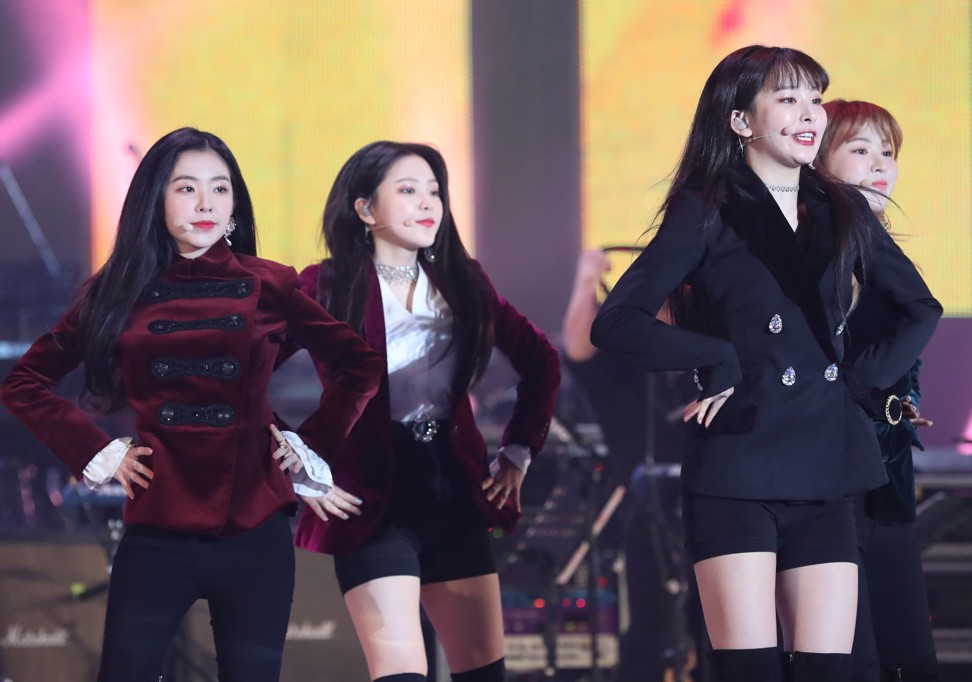 Some of South Korea's hottest and most prolific names made a historic visit to Pyeongyang, North Korea, where they performed some of their biggest hits. The trip took place over the course of several days, from March 31 until April 3.
Performing artists included Red Velvet, Baek Ji-young, Yoon Do-hyun Band, Cho Yong-pil, Lee Sun-hee and Choi Jin-hee. Seohyun of Girls Generation, who acted as MC for the concert, also performed Blue Willow, a crowd-favourite North Korean pop song. In attendance were hundreds of North Koreans, including leader Kim Jong-un and his wife, Ri Sol-ju.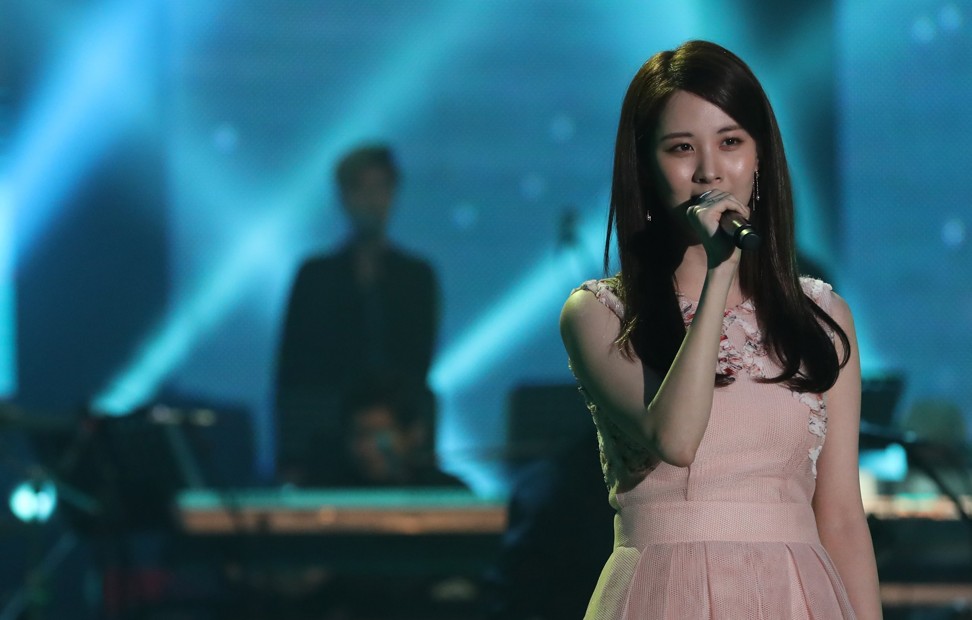 This is not the first time South Korean singers performed in North Korea. Cho Yong-pil, Choi Jin-hee and Lee Sun-hee have all performed in North Korea before. Relatively younger acts like FIN.KL, Sech Skies and Shinhwa (now considered experienced veterans in the fast-paced Korean music industry) have also entertained crowds in Pyongyang.
Top 10 Korean designers pop up in Hong Kong
Korean version of American drama 'Suits' to start airing on April 25
It's time to suit up. The Korean re-make of popular American legal drama Suits will start airing on April 25. It takes the Wednesday/Thursday 10pm slot, which opens up after the finale airing of Queen of Mystery 2.
Taking the titular roles of Harvey Specter and Mike Ross are Jang Dong-kwon and Park Hyung-sik, respectively. Jang plays the role of the charismatic Choi Kang-suk, one of Korea's top lawyers. Park plays Go Yeon-woo (Mike Ross), a young genius who practises law without an actual licence. In a twist of fate, Choi takes Go under his wing, leading to a mentor-pupil relationship while keeping Go's real identity a secret.
Are they breaking the law? Yes. But do they look sleek and gorgeous while doing so? Undoubtedly yes.
Eight fashionable moments Yoo Seung-ho won our hearts in I Am Not a Robot
Jang, one of Korea's most prolific actors, needs no introduction. He is best known for his roles in TaeGukGi: Brotherhood of War (2003) and Friend (2001). Singer-turned-actor Park, who first debuted as a member of K-pop group ZE:A, has become an up-and-coming actor, and received favourable reviews for his role in the 16-part drama, Strong Girl Bong-soon (2017).
The US drama is now in the midst of its seventh season, and is known for having raised the career and profile of its core cast members, including Meghan Markle, who is now engaged to Prince Harry. Markle plays Rachel Zane, a paralegal who later becomes an attorney, and is also the love interest of Mike Ross. Her character is interpreted as Kim Ji-na in the Korean spin-off and will be played by Ko Sung-hee.
The series has been renewed for an eighth season, but without Markle or Patrick J. Adams, who plays Mike Ross.
Want more stories like this? Sign up here. Follow STYLE on Facebook, Instagram and Twitter