Last year, the Ritz-Carlton Hotel revealed plans for a luxury cruise line, with three cruise ships set to begin sailing in 2020. This May, reservations will be open to Ritz-Carlton reward members, and to all others in June 2018.
Somewhere between a private superyacht and a small ocean liner, the Ritz-Carlton cruise ships will accommodate the "the 1 per cent of global travellers," according to Bloomberg.
The new Ritz-Carlton Yacht Collection is designed to defy all cruise ship stereotypes, with larger rooms, relaxing common spaces, and an on-board spa. The cruise ships boast 149 suites – each with their own private terrace – accommodating up to 298 guests. There will also be high-end dining options, including a restaurant from Sven Elverfeld of Aqua – the three Michelin-starred restaurant at The Ritz-Carlton, Wolfsburg.
5 luxury travel destinations for the perfect family holiday
"This unique combination of yachting and cruising will usher in a new way of luxury travel for guests seeking to discover the world," says Herve Humler, president and chief operating officer of The Ritz-Carlton Hotel Company in a press release.
The Ritz-Carlton cruise ships will explore the Mediterranean, the Caribbean, and New England. Trip itineraries will offer less time at sea, and more time to explore the smaller ports.
Ahead, here's a look at one of the designs for a Ritz-Carlton cruise ship, created by the firm Tillberg Design of Sweden.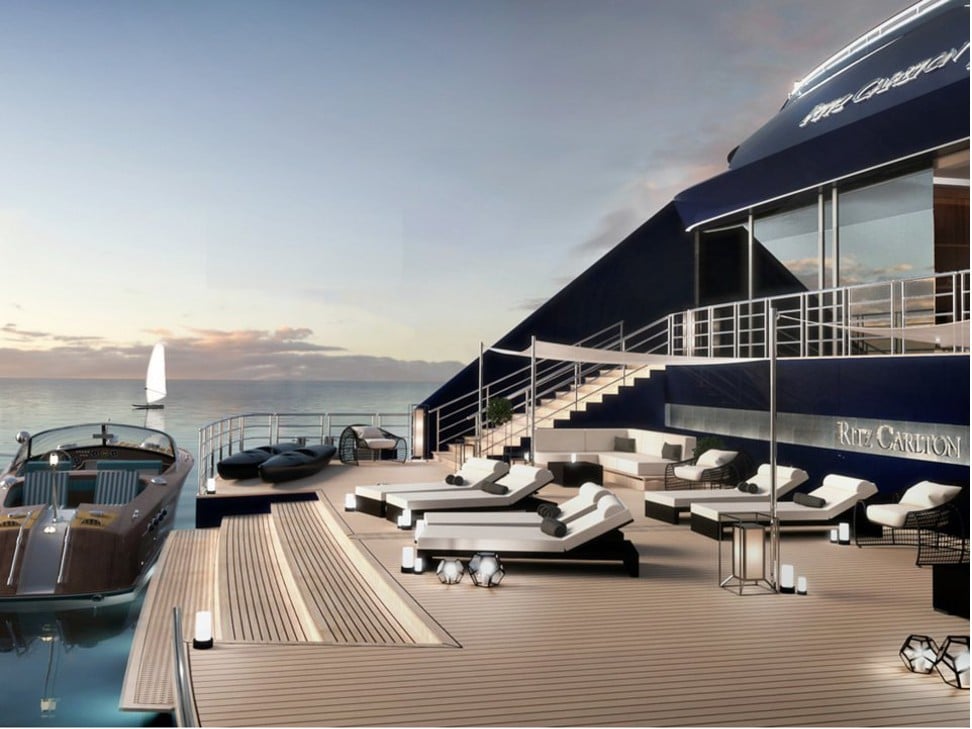 Unlike on most cruise ships, rooms will not be called staterooms, but rather, suites. Each will have its own private terrace.
6 of the world's most romantic hotels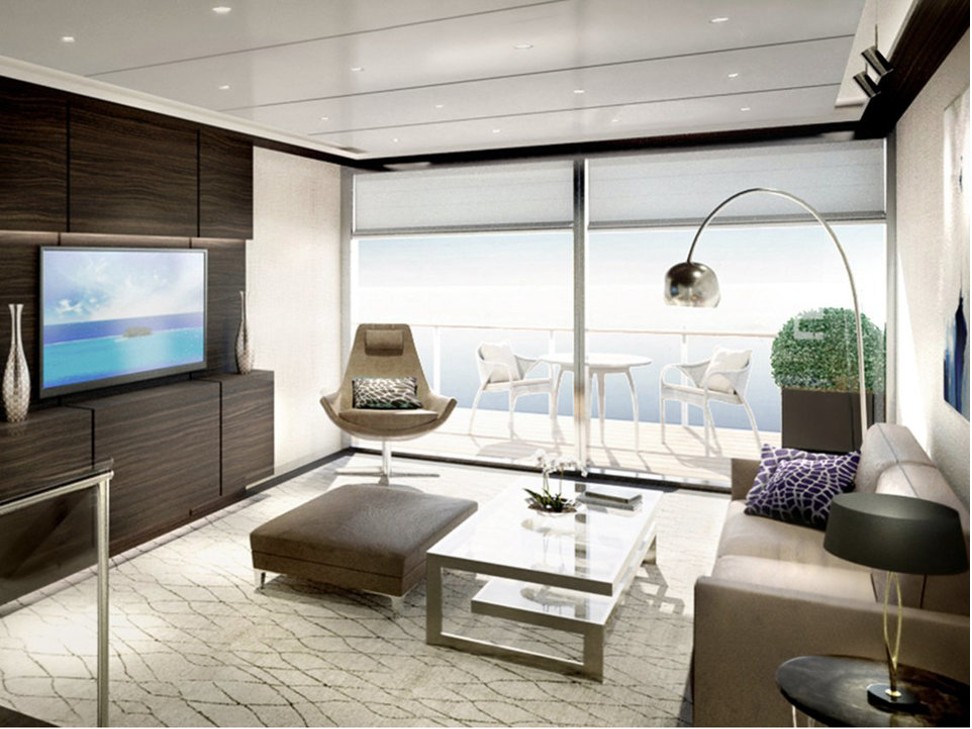 There will be 149 suites on board, accommodating up to 298 passengers, as well as two 138 square-metre duplex penthouse suites.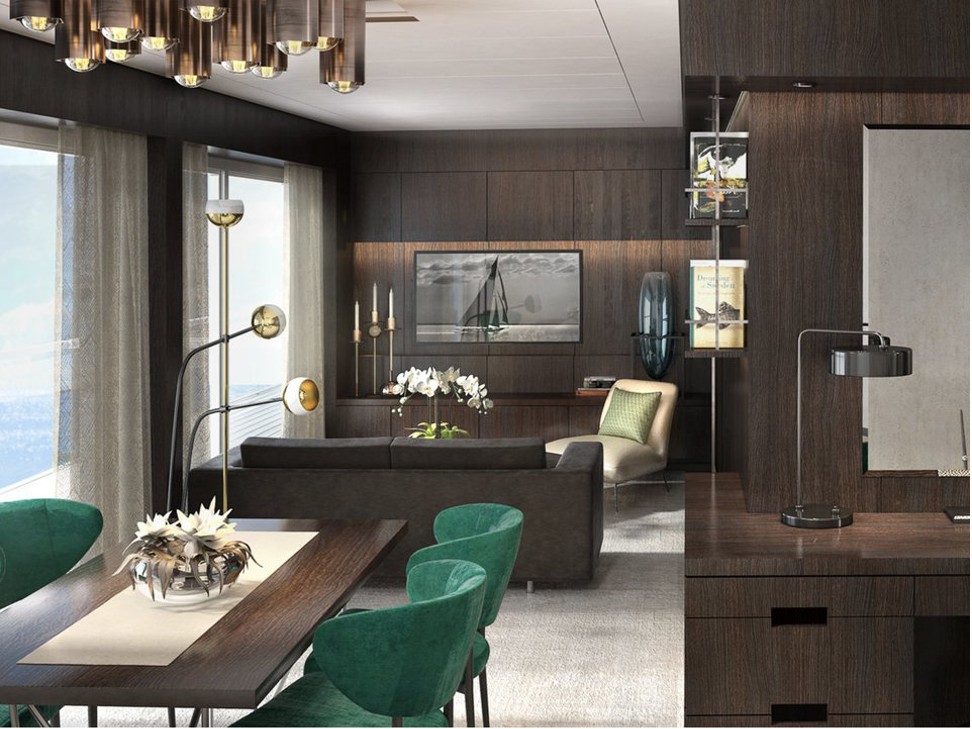 Intimate spaces will be created for dining and drinking. Guests can eat whenever they wish, rather than at the traditional set meal times which are customary on cruises.
Top 10 international luxury hotel picks from TripAdvisor's best 25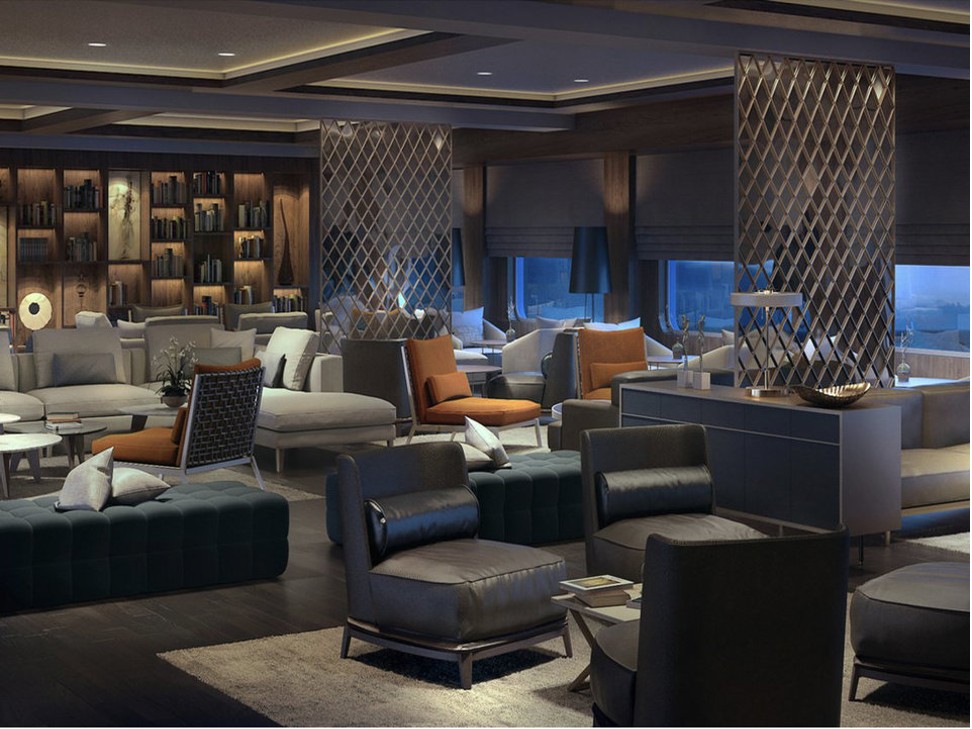 During each trip, local talent – such as chefs, artists, and guest lecturers – will provide a variety of entertainment throughout the cruise.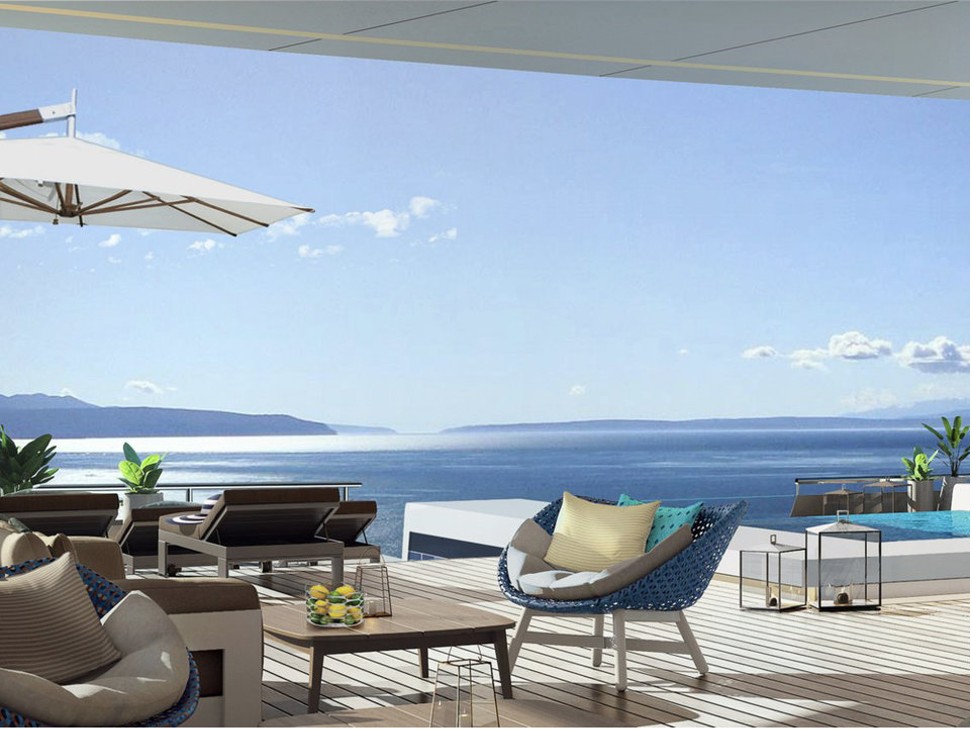 As partnerships are still in the process of being arranged for day activities and excursions, prices are yet to be set.
5 luxury boutique hotels you must visit in Malaysia for an unforgettable experience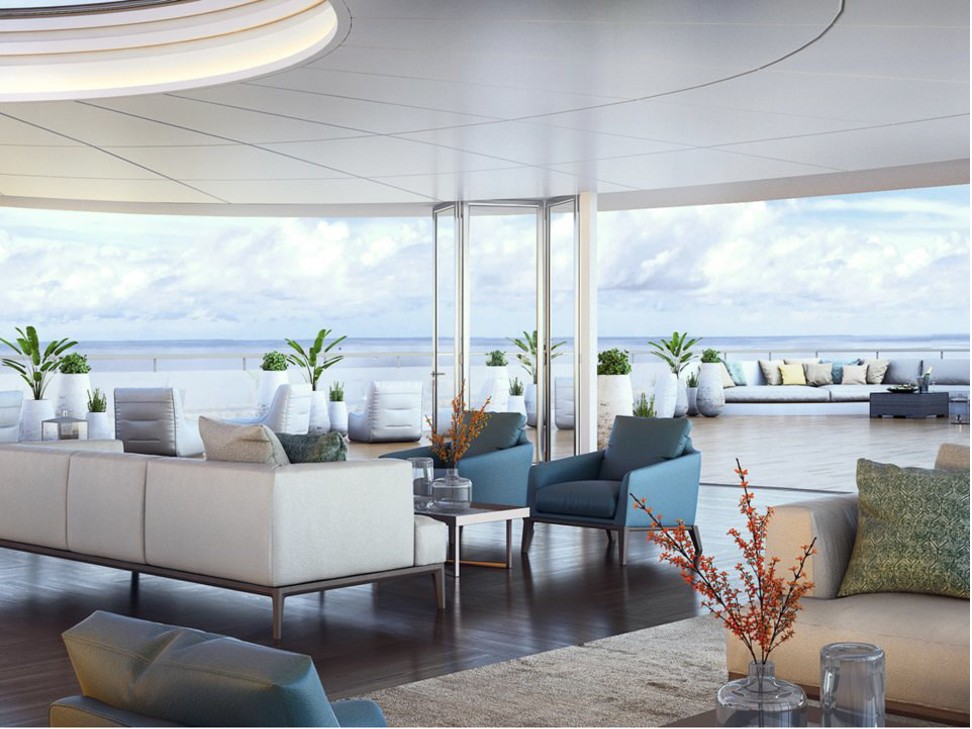 The first of the three Ritz-Carlton cruise ships will set sail in 2020, however reservations will open for rewards members starting in May 2018. For others, reservations will open in June.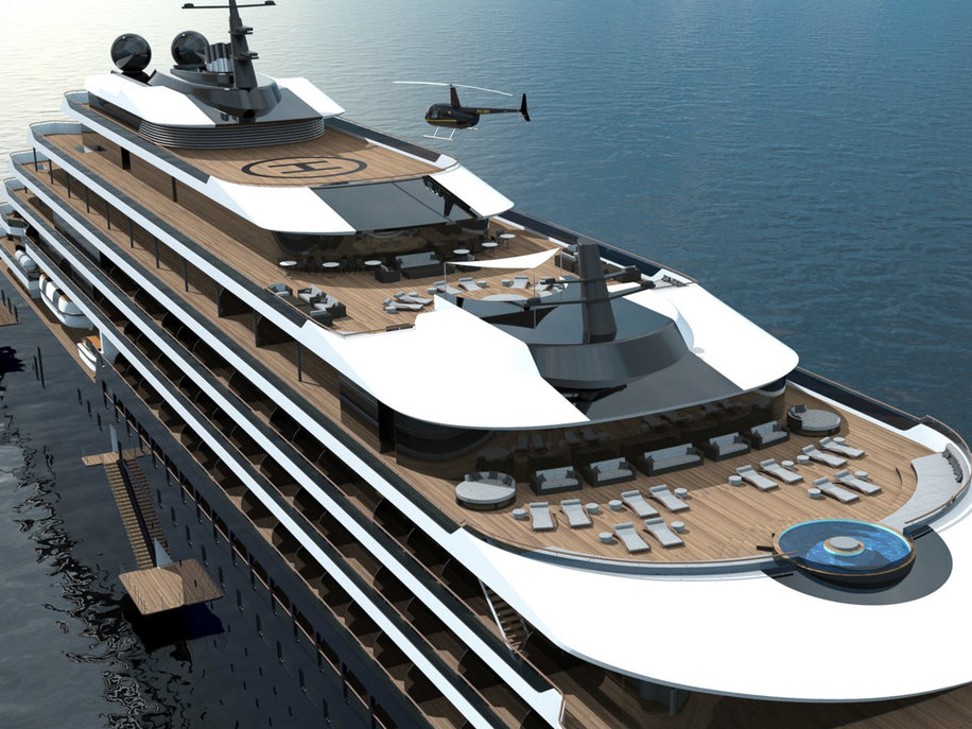 Want more stories like this? Sign up here. Follow STYLE on Facebook, Instagram and Twitter
This article originally appeared in Business Insider.