"Thank you for allowing me to be the first black woman to headline Coachella."
Those words from singer Beyoncé, uttered midway through her festival-headlining performance on Saturday, were less a humble show of gratitude than a declaration.
Thank you for allowing me to be the first black woman to headline Coachella
She interspersed her historically black university-themed performance – complete with drum-line, majorettes and step-dancing – with a Destiny's Child reunion and cameos by her sister, Solange and rap mogul husband, Jay-Z.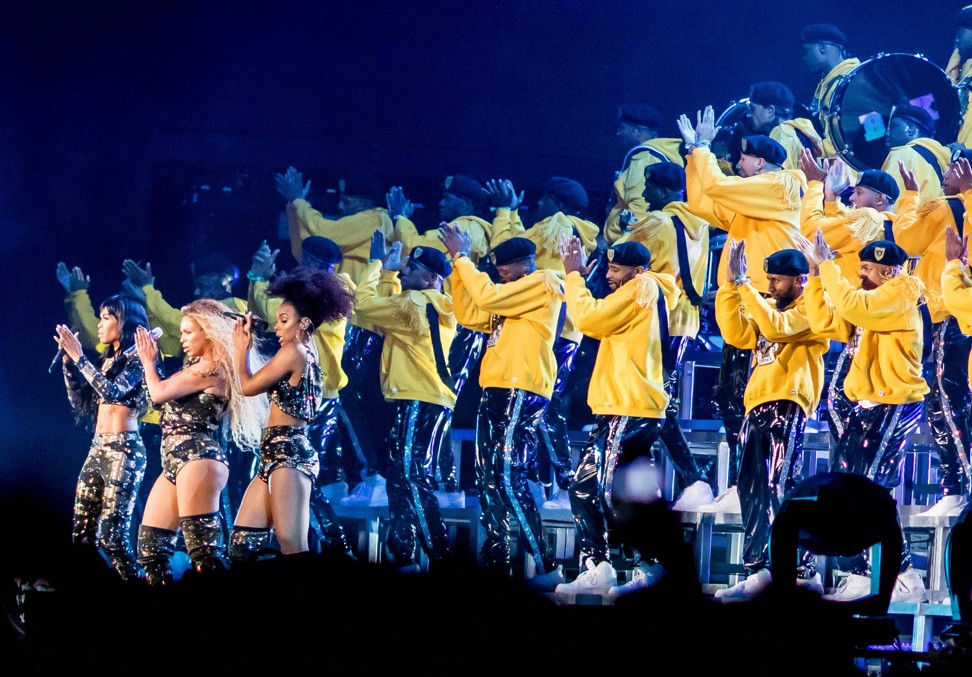 Thanks to the Coachella live steam, which repeated the performance on Sunday for those who may have missed the initial concert, people all around the world were able to watch, too.
Beyoncé's twins are here, hints her dad
It became a major cultural event, rivalling her 2016 Super Bowl half-time performance.
While Beyoncé intended to entertain the live audience in Indio, California, the performance was clearly also meant to thrill an audience watching from afar.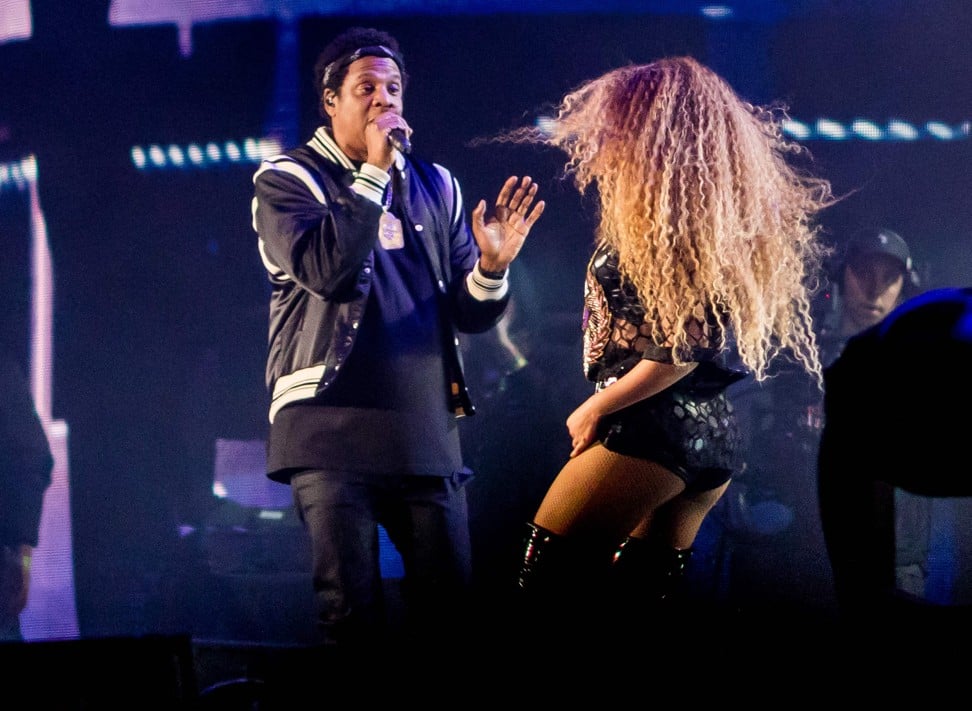 Coachella has come to be known for an easy-going, boho aesthetic, with the stereotypical Coachella attendee a drunk white hipster wearing a Native American headdress and loads of glitter.
On Friday, Vince Staples referred to the main stage as "the white people stage", telling the crowd: "I know y'all don't know who I am cause none of y'all look like me, but I don't give a [expletive]."
By Saturday, Beyoncé claimed that space as her own – a DJ announced this was officially "Beychella".
For her "Lemonade" tour, Beyoncé had elaborate set designs, featuring pools of water and video screens that breathed out actual fire.
At Coachella, her backing of more than a hundred musicians and dancers in yellow and black, many wearing berets and placed in a pyramid formation on bench seats, was just as spectacular.
Beyoncé had basically created her own HBCU: the University of Beyoncé.
The school colours: yellow and black (the yellow, a theme from her album Lemonade, is also the colour of her Beyhive horde of fans).
The fraternity brothers' clothes bore the same Greek letters as Beyoncé's cropped sweatshirt: BDK, or Beta Delta Kappa. The B and K likely stand for Beyoncé Knowles, while the Delta may be an allusion to her favoured number, four.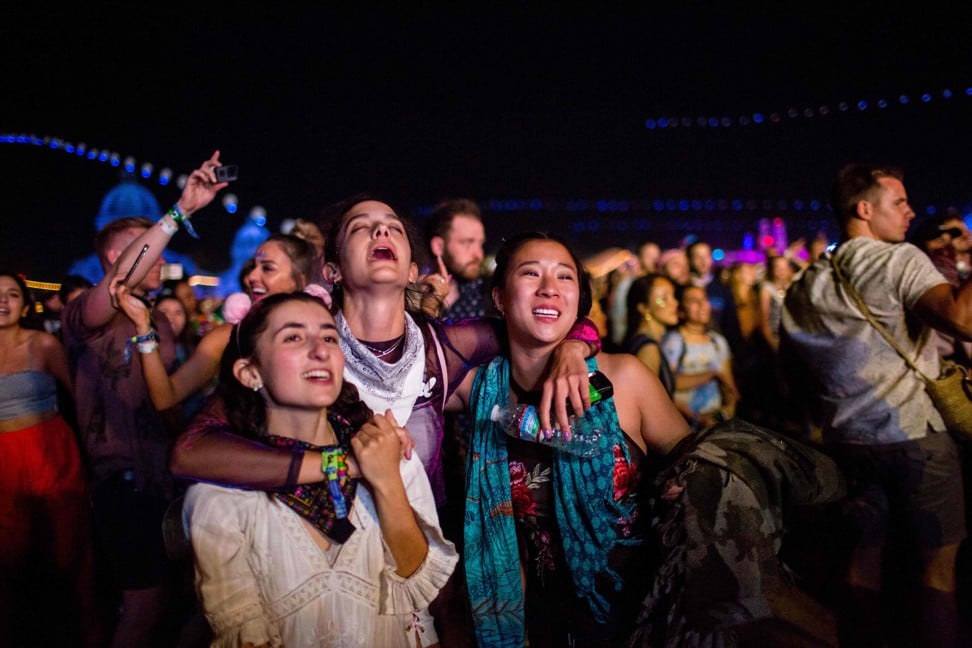 She had reimagined some of her biggest hits as marching band renditions that could upstage any HBCU half-time show (the backing musicians included former members of Florida A&M University's band, and the drum line was formally introduced as the only one presented by "Queen Bey" and "guaranteed to show up and show out".
Lady Gaga makes history at Coachella
There was elaborate step dancing. There was even a mock probate, a coming-out ceremony for Greeks at HBCUs.
Beyoncé sang Lift Every Voice and Sing, commonly known as the black national anthem.
She played snippets of a Malcolm X speech ("The most disrespected person in America is the black woman," the crowd at Coachella heard the slain leader say).
Beyoncé even managed to throw in lyrical dancers performing to Nina Simone's Lilac Wine.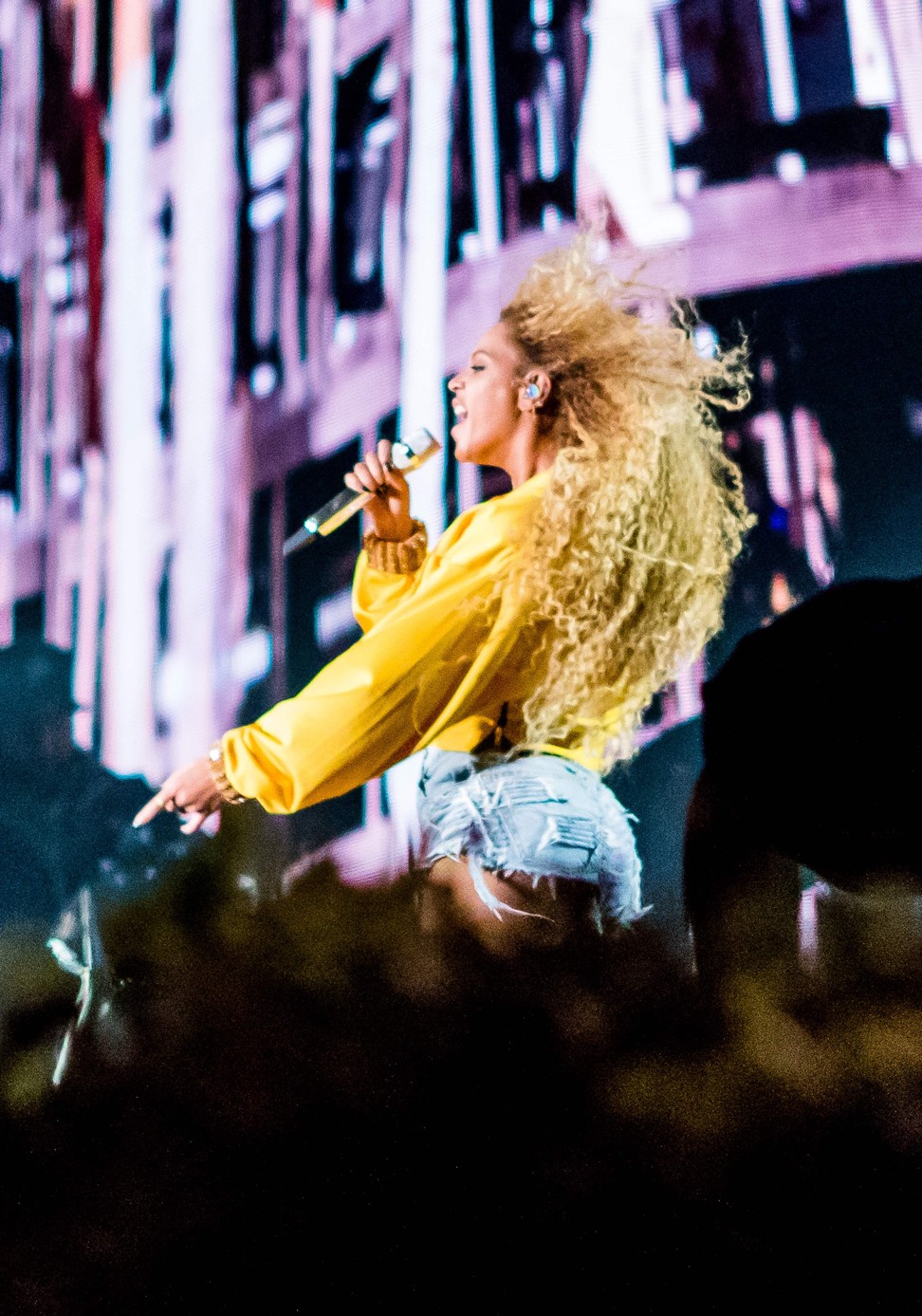 Later in the show, Beyoncé transitioned to some of her more traditional performance attire (sparkly and form-fitting leotards, and knee-high boots).
Destiny's Child members Kelly Rowland and Michelle Williams joined Bey on stage and performed the trio's Say My Name and Soldier.
Beyoncé's husband, Jay-Z, showed up for Deja Vu. Solange danced alongside her sister to Get Me Bodied. Les Twins, a dancing duo, appeared throughout.
For Drunk In Love, Beyoncé stood alone atop a cherry picker and serenaded the audience.
While Beyoncé was the first black woman to headline Coachella, other black performers have graced the main stage, including in 2010 when Bey made a cameo during Jay-Z's headlining set.
She had also been scheduled to perform at the music festival in 2017.
5 Coachella looks to inspire your summer wardrobe
On Saturday night, she told the audience: "I am so happy to be here. I was supposed to perform at Coachella before, but I ended up getting pregnant, thank God," referring to her pregnancy with twins, Rumi and Sir Carter.
"This is a very important performance for me tonight. I'm happy to be back on stage."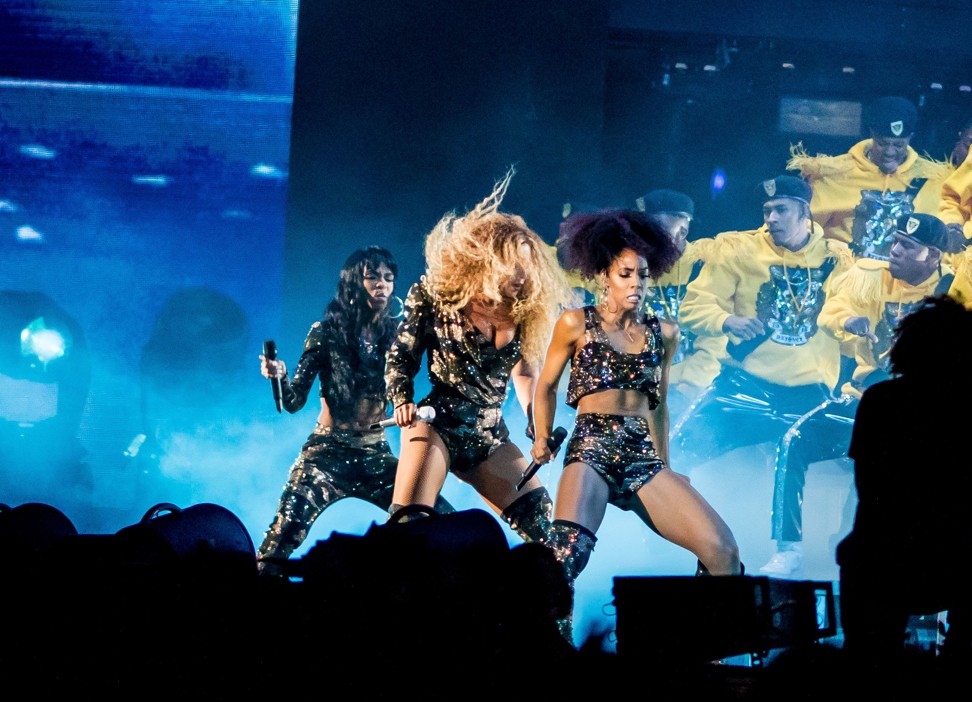 She then went on to explain a bit about the genesis of the grand show.
"I had time to dream and dream and dream with two beautiful souls in my belly, and I dreamt up this performance" she said.
This is more than I ever dreamt of it being ... thank you guys for sharing this with me
"And this is more than I ever dreamt of it being. And thank you guys for sharing this with me. I hoped you all enjoyed the show. I worked very hard."
The hard work showed in her fierce dance moves, sweat dripping down her face and, yes, in the control of her vocals in the midst of her P90X-level performance.
It also showed off in her creativity to celebrate and pay homage to something so integral to the fabric of black American life and history, in the least likely of places.
Want more stories like this? Sign up here. Follow STYLE on Facebook, Instagram and Twitter