Tall, fair and fabulous, Charlotte Tilbury has an energy that captures the room.
The British celebrity make-up artist is all dolled up when she meets us at The Landmark Mandarin Oriental's Apartment suite, which has been transformed into a giant showroom showcasing every single one of Charlotte Tilbury's products. It is a make-up lover's heaven on earth.
Swathes of products cover every inch of available space, from the coffee table to the TV stand. Easels set with cards showcasing each of the 10 signature looks that comprise Tilbury's make-up wardrobe are dotted around the living room area.
Why Michelle Yeoh, Daniel Wu, and other Asian film actors are hitting small screens
One end of the room has been completely taken over by make-up tables and a little studio complete with a fire engine-red lip-shaped sofa and a ring light that is practically begging to be used.
When Tilbury enters the apartment for our interview, she doesn't walk in. She glides.
"Hello, darling," she says as she greets us. And with her immaculate British accent, the effect is positively captivating.
She has flawless skin, dramatic smoky eyes, and perfectly filled-in lips and eyebrows.
The secret to her mega-successful make-up brand doesn't lie only in her charming persona. Rather, it is down to her expertise in understanding the market, no doubt boosted by her 26 years of experience as a make-up artist to some of the world's most glamorous actresses and supermodels.
"A lot of people would say the marketplace is incredibly crowded and I would always say, 'yes, but it hasn't got the products that I need'," Tilbury says. "I saw a white space. There weren't the right colours, the right formulations … that's why I created [my company]. There was a need and I think the only time that you are incredibly successful straight of the gate is when there's a need in the market."
The proof is in the pudding – or rather, in the product.
Reese Witherspoon's surprising secret weapon? Her Southern charm
Some of her bestselling products have gone on to reach cult favourite status, like the signature Magic Cream ("we went to launch in America and sold out in six minutes"), the Wonder Glow face primer ("the first filter for the face that really, really works"), Matte Revolution lipsticks ("it's like a velvet matte") and Hollywood Beauty Light Wand highlighter ("you literally paint on the light onto the skin"), just to name a few.
Hongkongers looking to stock up on Charlotte Tilbury no longer need to book flights overseas or wait endlessly for overseas shipping. Her counters open in Lane Crawford (Harbour City on April 21 and in IFC Mall on April 22), quickly followed by pop-ups (in Harbour City from April 30 to May, and in IFC Mall from April 25).
Tilbury has swapped one of her 10 looks, "The Rebel", with a completely new Asian-inspired look called "Radiant Beauty". Three other signature looks ("The Ingenue", "The Golden Goddess" and "The Glamour Muse") have also been tweaked to better suit the Asian market ("The Pretty Innocent", "The Glowing Goddess" and "The Fashion Muse", respectively).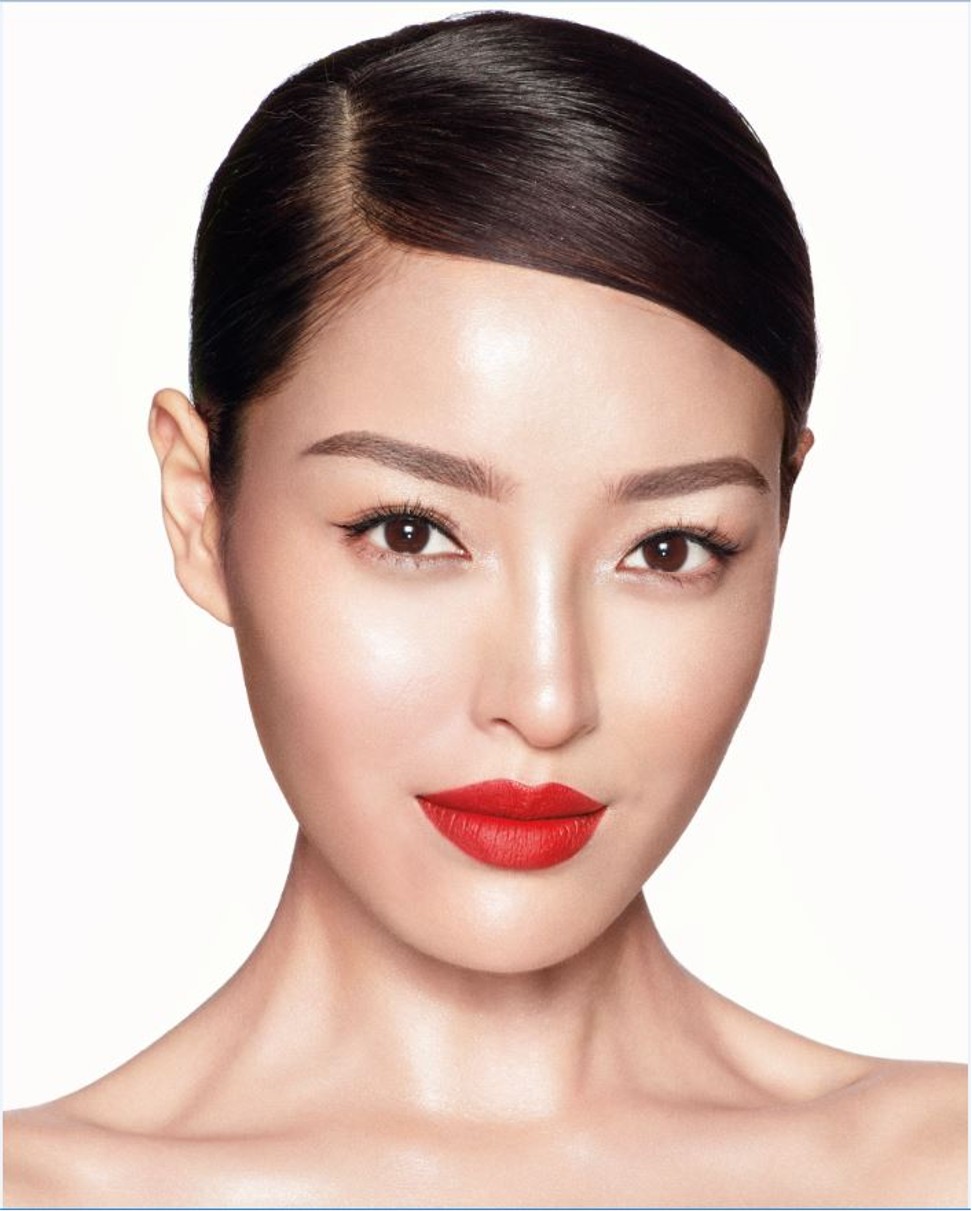 Tell us a little bit about your new Asia-exclusive look, "The Radiant Beauty"
We're very much inspired by Asian women and the way they always have this radiant skin.
[The look is] very minimalistic, very chic, with beautiful eyebrows, chic statement lips, and beautiful, radiant skin, with an amazing amount of glow on top of it, and then a little bit of shimmer on top of the eyelids. I thought [this] was something that would go with all the Asian trends, which are basically about glass skin, beautiful skin, radiant skin, bringing a bit of my Hollywood secrets into it.
Asian women have the most beautiful skin, and the most incredible lips. I mean, I'm determined to bottle their skin!
'The Crown', Netflix's most expensive original TV series, returns in December
Was it difficult to tailor-make the looks specifically for Asian women?
No, not at all. Whenever I look at a face, I'm always looking at eye shapes, forms of noses, cheekbones, lips, eyebrows – that's what I do. So no matter what race or skin tone you are, or age, it doesn't really matter to me because I'm just looking at form and shape. It's how I see things.
How do we get a glowing look when our skin is tired?
I think Magic Cream is amazing. It's something that was born backstage with celebrities and make-up artists and supermodels. It was my secret as a make-up artist, because it was the way I made everyone's skin look really amazing within 28 seconds. It has BioNymph Peptide, hyaluronic acid, rosehip oil, camellia oil and frangipani – all of those mixed together really plump your skin and you see this immediate difference.
'Big Little Lies' leads Golden Globes nominations for TV
I know that a lot of women here in Asia who have been trying it. They're absolutely crazy about what it does for their skin. And they already have amazing skin, because it's in their DNA, and then they put magic cream on top of it – it's like, oh my god, so unfair!
Who is the one celebrity or public figure you'd love to do make-up for?
The Queen of England. I think she's amazing and I actually created a lipstick for her and it's this lipstick here. And I had to write to her office and say, 'I'm very inspired by her and I think she's amazing and I'd like to create a lipstick especially for her'.
Hong Kong actress Carina Lau launches lifestyle brand +01 on her birthday
I got a letter back, saying 'yes, you can do that'. So I called it The Queen and it's inspired very much by her, mixing her colours, thinking about her from the decades and really in the late '50s and '60s and she'd wear a colour a little bit like this. So I created it in homage to her. And that's been really fun – but I've yet to do her make-up. I've pretty [much] done everyone I really wanted to [do] in the world, but I haven't had done hers. Soon – it will happen.
What sort of make-up would you do for the queen?
[The look will be] clean, beautiful, dreamy and regal – with a pop of colour. I'd just make her skin look really glowing and really beautiful. I would tidy her eyebrows and I would just do dreamy, beautiful eyes. And I would use the lipstick I created especially for her.
What are your biggest goals?
I've always wanted to empower women to become the most beautiful versions of themselves and give them confidence. Because I understand that when you change one woman and you give them that confidence, their life is [becomes] powerful. Beauty is power.
And when you give someone the tools to become the most beautiful version of themselves, what you are handing to them is powerful, because they can then go out into the world and achieve so much more, because make-up is much more than just looking beautiful, it's also kind of psychological. It's confidence-building.
What were some of the biggest challenges or hurdles you faced when you started your own company?
I don't believe in hurdles, I believe in the power of positivity and I think that when someone presents a problem to me, I always think, it could only make my solution even better.
Wedding planning apps and sites make preparation a breeze
To be a make-up artist and create your own line, is, I would say – if I had realised how hard it was, I don't know if I would have done it. I probably would have, but it's very intense. I'm a perfectionist. I don't just go, 'oh I want to create something' and just throw [something] out there [into the market].
I will spend all my money on formula, because for me the product is king. I want to create a product that I know is better than anything else out there... so I know I can say it's the best. To keep on searching for that kind of peerless product – that really is a journey and I don't think it's that easy to do.
Who are some of your all-time favourite celebrity clients?
It's very difficult [to choose], because I have met so many amazing women that I genuinely love. Kate Moss, she's the godmother of my children and a great friend of mine. I think she's an amazing beauty icon.
Amal Clooney, I love her too. I love Jennifer Aniston, Cara Delevingne, Nicole Kidman, Miranda Kerr, Penelope Cruz – there are so many that are really great friends who I adore. I love them. I genuinely have so much admiration for these women – they're kind and wonderful, and they've inspired me in many different ways.
Glow like a vlogger: meet the world's leading make-up artists can make you look cool at a click
What are some of your favourite looks you've done?
I have an amazing career. I've been at people's wedding days and amazing moments. Amal Clooney's wedding day, Kate Moss' wedding day, Claudia Schiffer's wedding day, Poppy Delevingne's ... so many amazing moments. I'm very lucky, very privileged to do what I do. It's a really wonderful job.
Amal Clooney, I love her too. I love Jennifer Aniston, Cara Delevingne, Nicole Kidman, Miranda Kerr, Penelope Cruz – there are so many that are really great friends who I adore. I love them
People get their make-up done for very special moments. Whether they're getting married, receiving an award, giving a speech – to be there is a privilege. It's a privilege to do what I do, and my job is very intimate, which I love.
And you get to go into different worlds – sometimes you're very inspired by a designer. I've been working so many years with amazing designers, whether it was Tom Ford or Alexander McQueen, or Miuccia Prada or Giorgio Armani – so many different people I've worked with [are] fascinating, and [I get to] go into their world and be a chameleon. The designers really take you on an amazing journey, [and] you have to come up with the character that will either contrast or complement the clothes, depending on what they want.
Want more stories like this? Sign up here. Follow STYLE on Facebook, Instagram and Twitter