Meghan Markle has not said if she will wear a tiara at her forthcoming royal wedding, but if she does she will be able to choose from one of the world's most remarkable jewellery collections.
That is because Britain's Queen Elizabeth, the grandmother of Markle's husband-to-be Prince Harry, has hundreds of tiaras stored in locked vaults, and royal tradition holds that the queen will let her borrow one of these sparkly heirlooms.
There's no shortage of diamonds in the queen's collection, to say nothing of rubies, sapphires and emeralds.
One tiara is designed so that its emeralds can be replaced by pearls – depending on the rest of the outfit, of course.
Remembering Princess Diana on her birthday, we look back at her most stylish moments
The bride's actual choice probably won't be known until May 19 when she walks down the aisle of St George's Chapel in Windsor Castle, to marry Harry and officially join the royal family.
But some of London's most exclusive jewellers are devoutly hoping she will not turn her back on tiaras in favour of a more egalitarian look.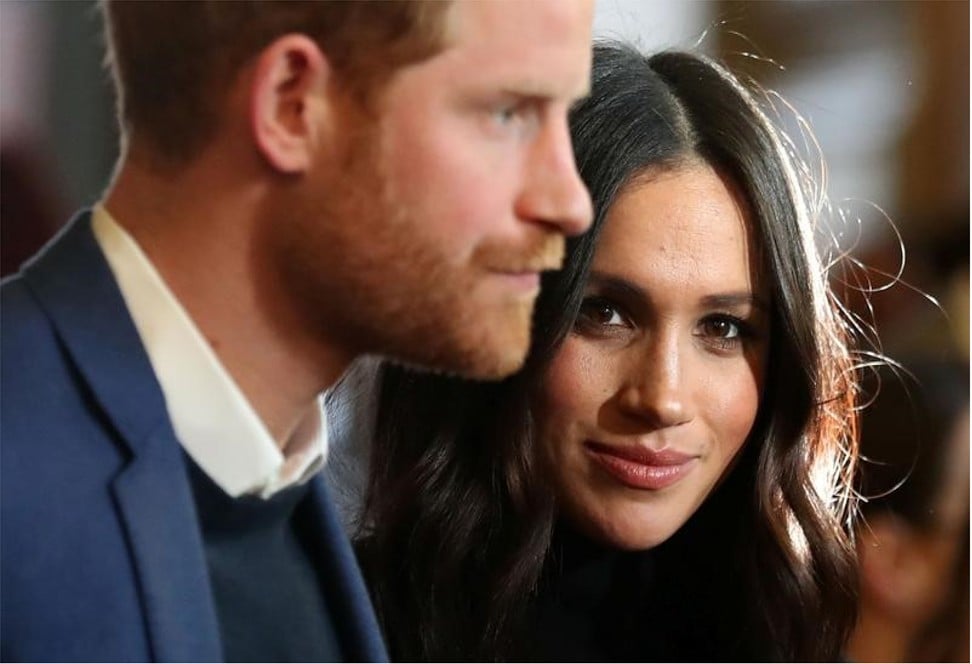 Markle, a 36-year-old American actress, is known for her contemporary fashion sense and could surprise everyone by skipping the tiara in favour of a less stately, more accessible look.
But Omar Vaja, sales director at the renowned Bentley & Skinner, an antique and period jewellery specialist in London, thinks she will follow tradition.
"Her style of dress is quite modern and casual," Vaja said.
"So she'll probably go for something that's small and modest. There's quite a lot to choose from. I think we're talking about hundreds of tiaras."
[Meghan Markle's] style of dress is quite modern and casual. So she'll probably go for something that's small and modest
He said tiaras often have been kept in aristocratic families for generations and passed down to wear on special occasions.
Vaja and other jewellers in London's Mayfair district have a vested interest in seeing Markle carry forward the tiara tradition.
He expects this royal wedding – like earlier ones – to spur interest in tiaras and other vintage treasures that his shop is known for.
Rare pictures reveal British Hong Kong's fashionable royals
Tiaras could use a boost
They were the height of fashion in the 1920s and 1930s, when affluent British women would often wear them to royal galas or fancy banquets, but British society changed drastically after the destruction wrought by the second world war.
The grand court life that preceded it was never fully revived, said Christopher St James, who designed many of the tiaras worn by the fictional Grantham family in the popular Downton Abbey" television series.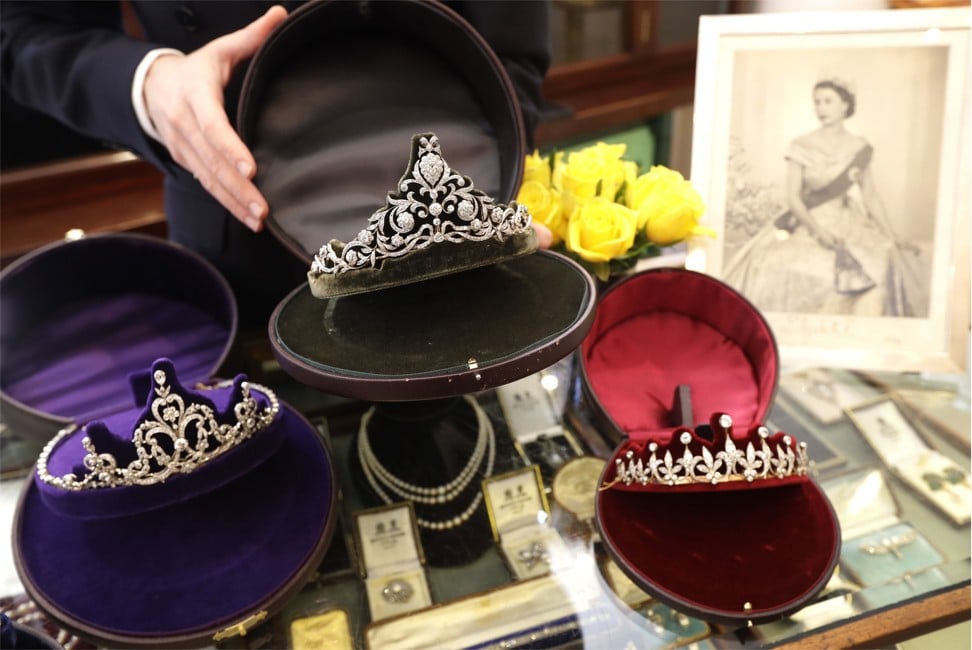 "[Queen] Elizabeth stopped doing the great big court balls where debutantes would come and be presented to the queen and they had to wear a tiara and their mothers would wear a tiara," he said. "That was all gone after the war."
The 1950s in Britain was a time of rationing and scarcity – not the best time for opulent displays of jewellery worth more than a small house.
Meghan Markle has more in common with Princess Diana than you might think
The Beatles' John Lennon even mocked the tradition of wearing expensive jewellery and tiaras to gala events during a royal command performance at the London Palladium in 1963.
He told the people in the cheap seats they could clap their hands the usual way, and urged everyone in the fancy seats to just rattle their jewellery instead.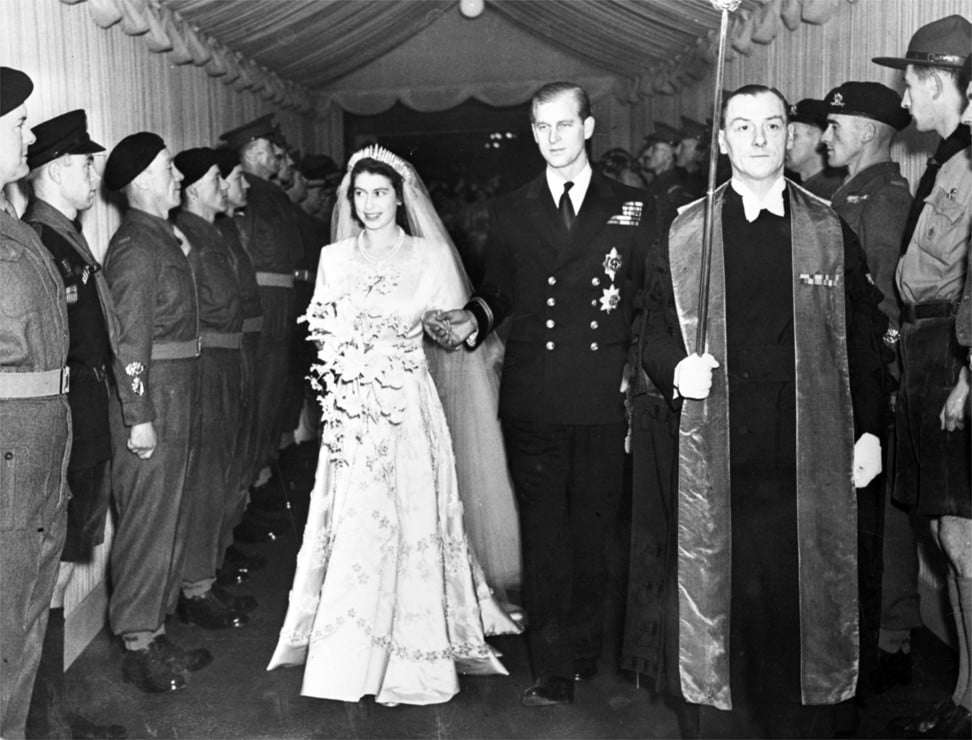 The Queen Mother – wearing a rather splendid tiara – took the gibe with a smile, but the point was made.
Royal-style accessories like diamond-encrusted tiaras fell out of favour in Britain's "Swinging Sixties".
Harry's mother, Princess Diana, helped revive the tiara glamour.
Reflecting her own aristocratic roots, she wore her family's own tiara – known as the Spencer tiara, as she came from the Spencer clan – when she married Prince Charles in 1981.
Sara Prentice, creative director at the House of Garrard, which produced the famous "fringe tiara" worn by the Queen Elizabeth on her wedding – said newly made tiaras were smaller and much more comfortable to wear because they were designed to be easily slipped on and off.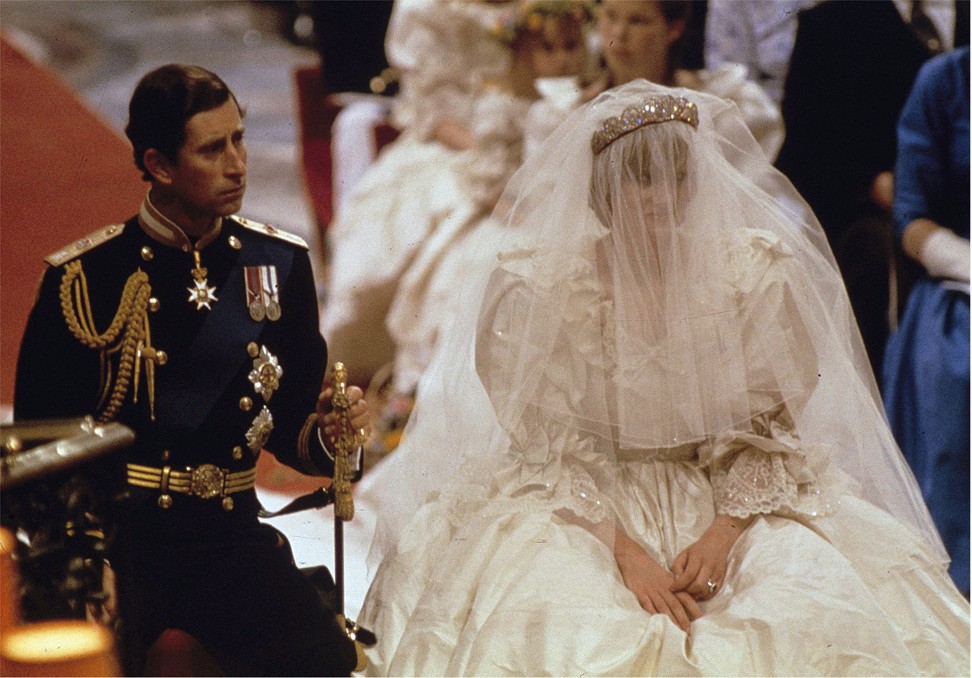 "For royalty, if you're a woman, the first time you wear a tiara is on your wedding day," she said.
For commoners with plenty of money, it is possible to buy a lovely tiara at House of Garrard – prices start at about £80,000 (US$115,000).
Who is Meghan Markle? Meet the American divorcee set to be a British royal
Some believe Markle may choose to conspicuously pay tribute to Diana by wearing the Spencer tiara, which has a fanciful design of flowers decorated with diamonds in silver settings.
On the day their engagement was announced, she and Harry spoke about their shared desire to invoke Diana's memory at the wedding.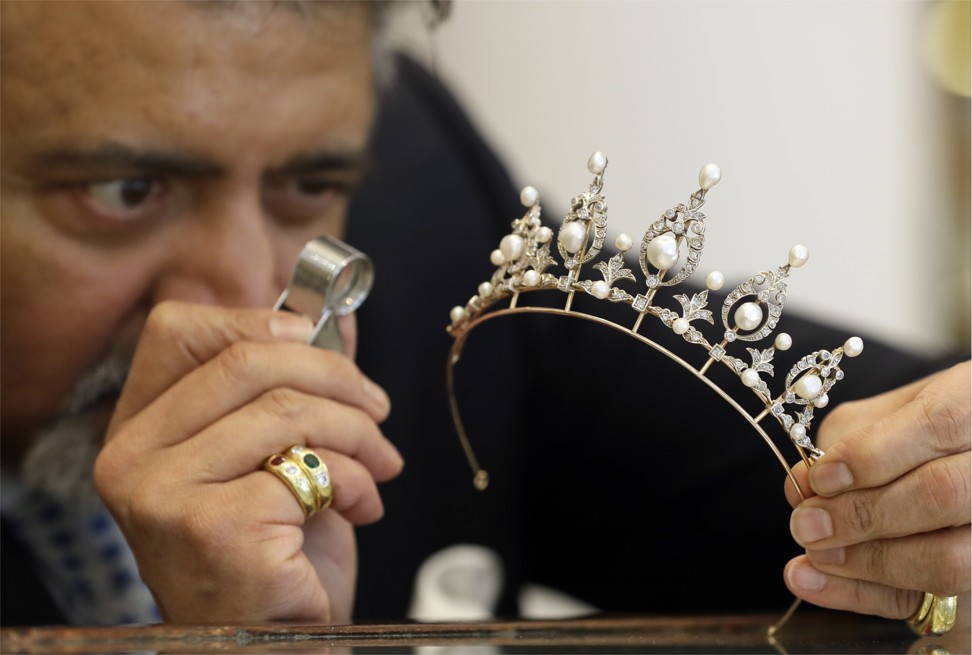 There are plenty of other royal tiaras to consider as well, depending on what the queen decides to make available.
Markle might walk down the aisle in a striking tiara with Russian roots that features 15 interlaced diamond circles set off by large pearls. The tiara is uniquely interchangeable – the pearls can be taken out and replaced with emeralds.
Five American women who became princesses or queens
It is known to some as the Vladimir tiara because it was hidden in a vault at Vladimir Palace in St Petersburg during the chaos that followed the 1917 Russian Revolution.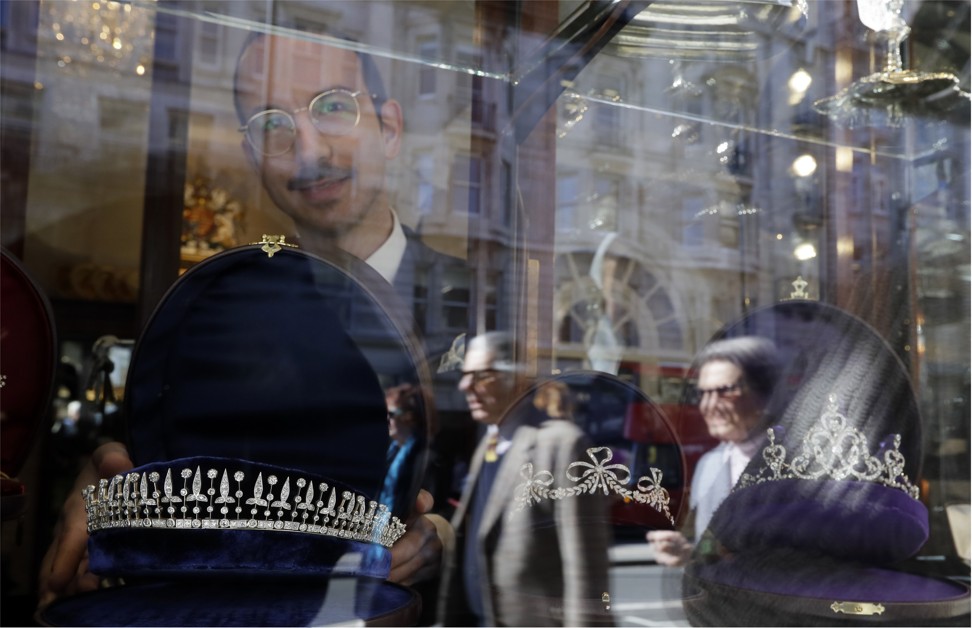 Then there is the Oriental Circlet tiara, favoured by the Queen Mother, which is designed with diamond lotus flowers and wraps nearly all the way around the wearer's head.
It was made for Queen Victoria in 1853 with opals to set off the diamonds, but the opals were later replaced with rubies.
Another option is Queen Mary's Fringe Tiara, which Elizabeth wore when she married Prince Philip in 1947.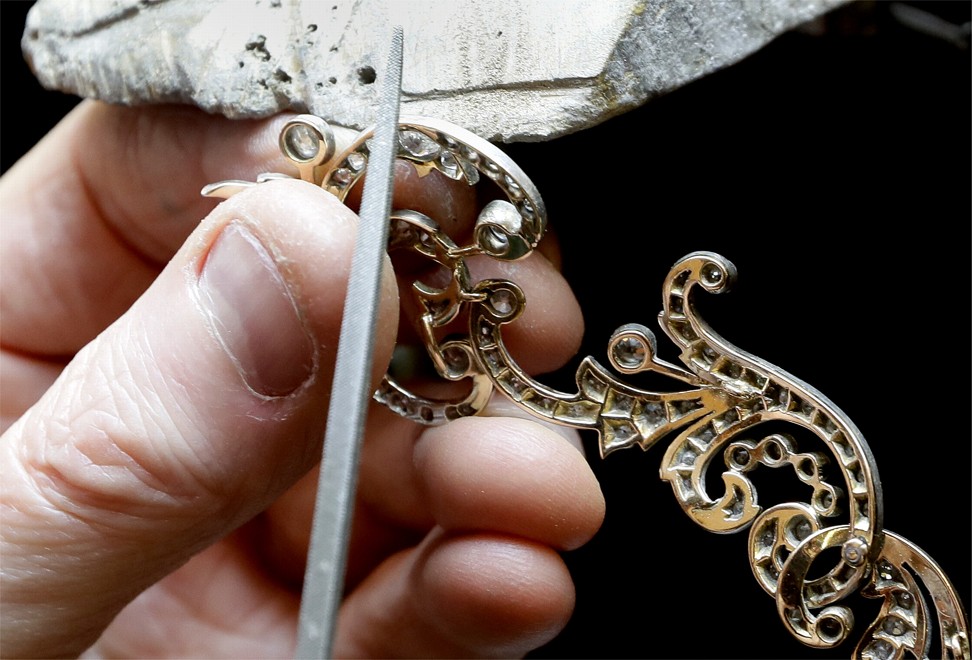 That tiara was first worn by Queen Victoria in 1839. And it could be seen as a harbinger of good fortune for the new royal couple, as the queen and the Duke of Edinburgh celebrated their 70th wedding anniversary last year.
Six royals that give all us 'commoners' hope
One tiara that Markle is not likely to wear is the famed Cartier Halo Tiara – a diamond-and-platinum masterpiece worn by her soon-to-be sister-in-law, Kate Middleton (now the Duchess of Cambridge) when she married Prince William in 2011.
The final choice will also be influenced by Markle's wedding gown and chosen hairstyle.
"It has to be something that will read on camera because it will be read by millions," St James said. "People want to see sparkle, not some tiny little headband you can barely see."
He added: "I'm sure she will have something really nice – maybe something we've never seen before!"
Want more stories like this? Sign up here. Follow STYLE on Facebook, Instagram and Twitter