Luxury-car maker Infiniti is betting big on China and plans to introduce five locally produced vehicles in an attempt to triple sales in the world's largest car market over the next five years, Roland Krueger, president of the Nissan unit, says
First up will be the redesigned QX50 premium SUV as Infiniti targets the fastest-growing segment, Krueger said in an interview ahead of the Beijing International Automotive Exhibition, which starts next week.
It will be built together with Dongfeng Motor Group in China's coastal city of Dalian, and goes on sale later this year.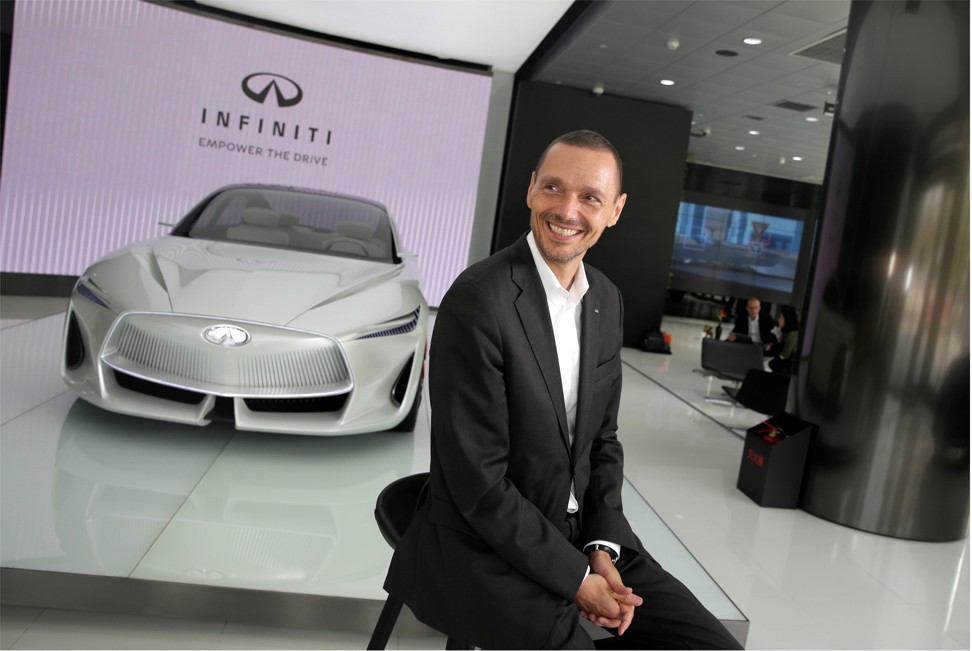 Infiniti is recharging its attack on Audi, BMW and Lexus just as China is taking steps to liberalise its car market – a potential upheaval that could lead to intensified competition in the country.
While the relaxed rules would make it easier for foreign brands to go it alone, Infiniti plans to keep relying on local partners as it pushes for market-share gains.
Powerful women are driving China's luxury car industry
"You have to build your long-term success on successful partnerships," said Krueger, 52, who joined the carmaker in 2014 after working at BMW for more than a decade.
"We've had a very successful partnership with Dongfeng and we will continue to operate in this framework."
Tariff threat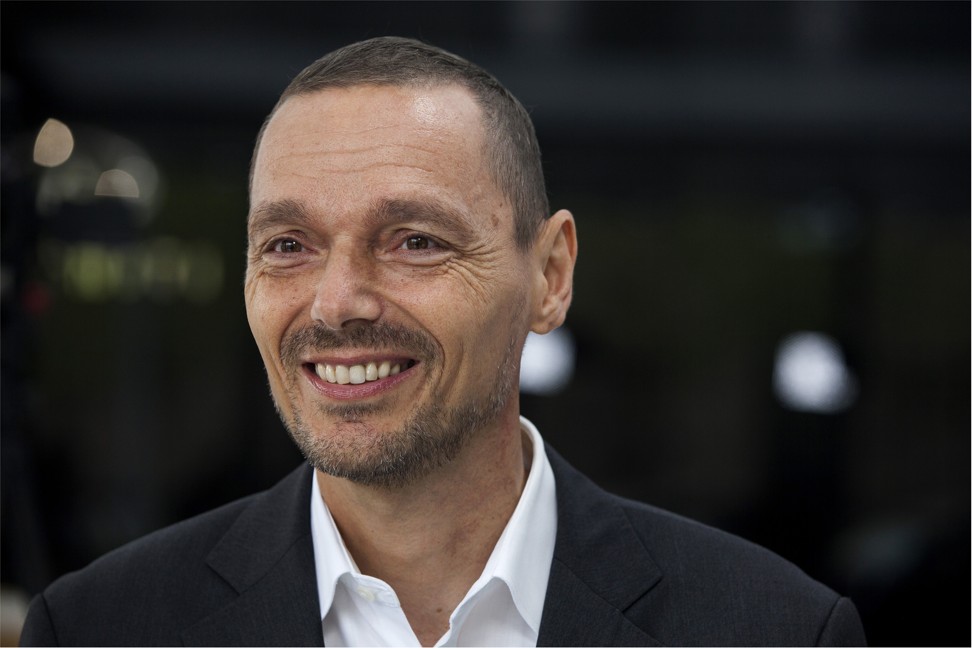 As part of its efforts, Infiniti plans to add Chinese production so that locally made cars will make up at least 90 per cent of sales in the country by 2025 – up from 60 per cent currently.
That would help the company shield itself from volatility in exchange rates, raw-material prices and import-tariff policies, Krueger said.
"To be in China means you have to localise," he said.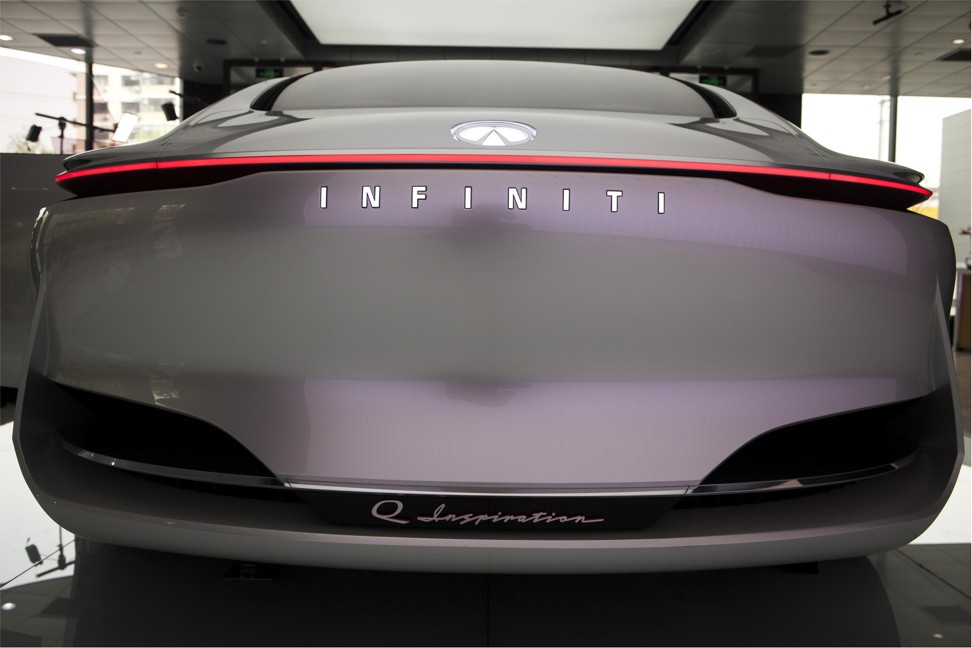 Infiniti's China sales rose 16 per cent last year to 48,408 vehicles.
By comparison, Daimler's Mercedes-Benz boosted sales in the country by 26 per cent to 587,868.
Flying cars no longer a fantasy thanks to trailblazing designers and engineers
From 2021, all new vehicles made by Infiniti in China would be electric or hybrid, and its electrified vehicles would account for more than half of its total global car sales by 2025, Krueger said.
China's electric-car market, already the world's largest, might double from 2017 to about a million vehicles this year, he said.
That "amazing growth" was set to benefit Infiniti, he said.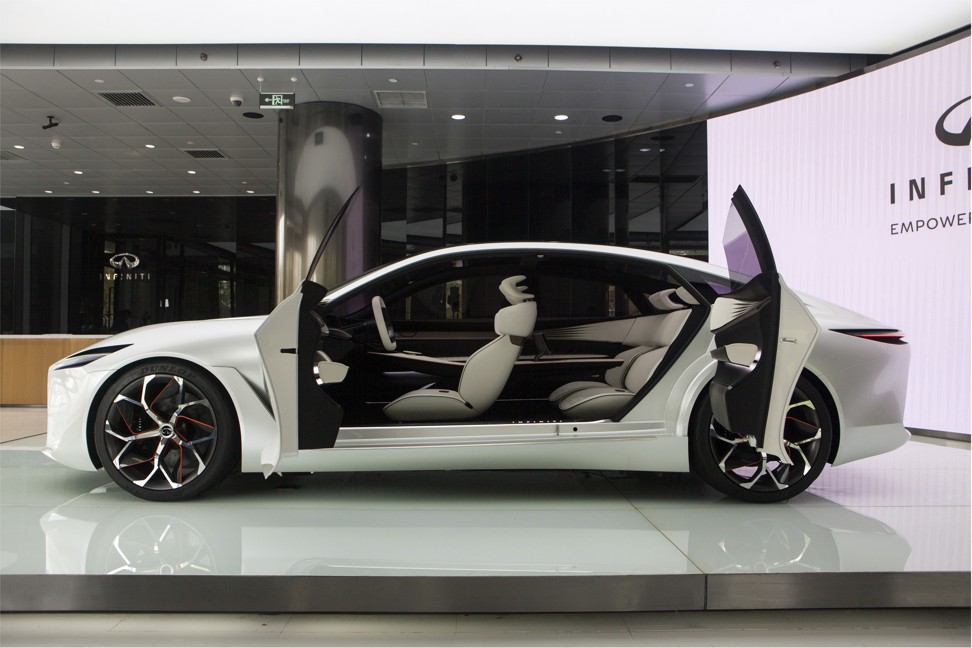 The United States – Infiniti's largest market – was only growing in certain segments, such as SUVs, where sales were strong, Krueger said.
"There is growth potential for Infiniti [in the US]," he said.
"Nevertheless, the total market growth is not of the same level as we see in China."
Want more stories like this? Sign up here. Follow STYLE on Facebook, Instagram and Twitter