As carmakers race to sell glitzy new models to wealthy Chinese, the old-fashioned golf cart is the hottest buy in one corner of Hong Kong, with prices topping those of a Tesla Model S and Porsche's Boxster sports cars.
On the two-lane streets of Discovery Bay – a residential development a 30-minute ferry ride from downtown Hong Kong – the golf carts are both the transportation of choice and an investment play for the wealthy. The buggies can sell for more than HK$2 million (US$255,000) in the upscale neighbourhood that's home to airline pilots, bankers and lawyers.
Say hello to Porsche's first all-electric production car
Business executives drive them, expatriates love them and nannies ferry kids to school in them. Private passenger cars aren't allowed in this neighbourhood, and the Transport Department has capped golf-cart licenses at about 500. The supply crunch has transformed these slow gas-guzzlers into luxury transportation. Some buyers view them as investments – renting them out or reselling to make money.
Outrageously high prices aren't an oddity in Hong Kong. Asia's financial capital regularly appears on lists of the world's most expensive cities, and property prices are the world's most unaffordable relative to income. Faced with rock-bottom interest rates and soaring housing prices, city residents have been known to put their money into unusual investments – including high-priced parking lots and taxi medallions.
"You have HK$2 million, better buy a golf buggy rather than put it in the bank," says Bill Chan, a director at real-estate agency Century 21 Newcourt Realty in Discovery Bay.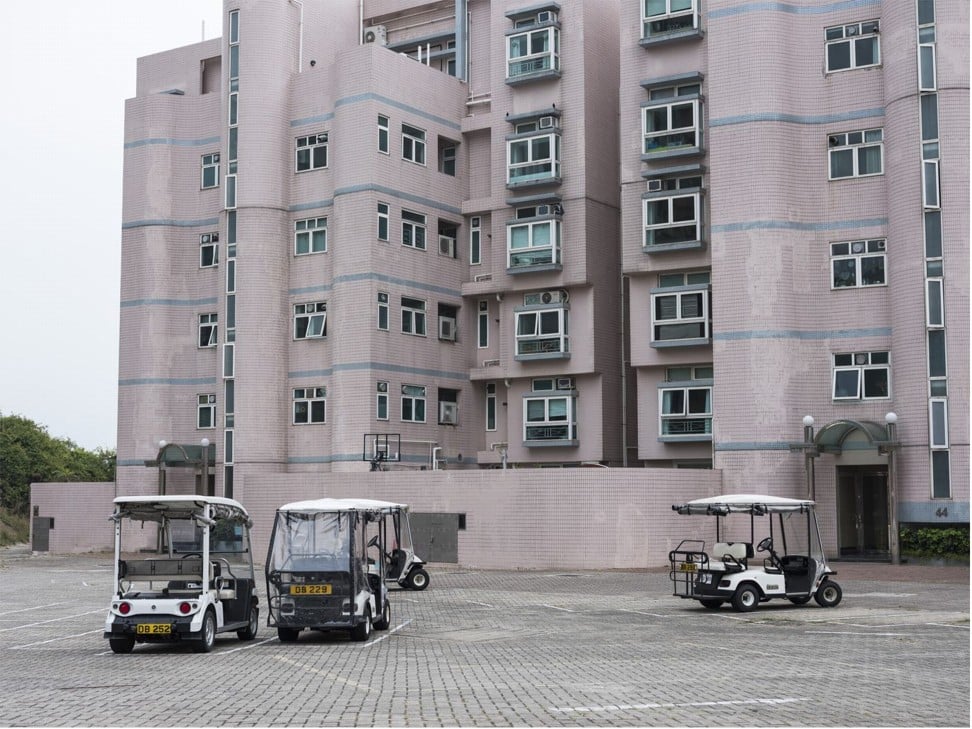 Golf carts can be bought for less than US$10,000 in the US. In Discovery Bay, buyers are essentially paying for the licenses, which can only be owned by residents who also own property. They can be freely traded between individual owners.
That leads to prices typically associated with luxury wheels – the kinds that include windows, air conditioning and a trunk. Tesla lists its Model S at HK$1.03 million, and Porsche lists its 718 Boxster model at HK$972,000 on its website.
Golf carts attract buyers partly because of the punishing cost of real-estate investments in Hong Kong: There isn't much you can buy in the property market if you have HK$2 million to spare.
Flying cars no longer a fantasy thanks to trailblazing designers and engineers
Private homes in Discovery Bay sell from HK$8 million to HK$80 million, said Denis Ma,head of research for Hong Kong at real-estate services company Jones Lang LaSalle.
His firm estimates that prices in Hong Kong's Central and Western districts start from HK$5 million for smaller apartments in older buildingsand going up to about HK$1 billion for houses on The Peak.
Discovery Bay residents are generally reluctant to publicise their outlays on golf carts. One expatriate shopper, who walked out of a supermarket to dump groceries into the back of her golf buggy, declined to give her name. She and her husband paid about HK$600,000 when they bought it more than a decade ago, she says.
They weighed the convenience of driving their children and the investment potential. Property prices were soaring, and they concluded that its value could only go up. And that's exactly what happened.
Though it's like driving a lawnmower, she says.
Shanghai Motor Show reveals luxury cars are making comeback in China
The area's developer, Hong Kong Resort, says it explored various options before deciding that golf carts would be the best fit for Discovery Bay's positioning as a town with the environment of a resort. In recent years, it's introduced electric golf carts. Only holders of valid driving licenses are allowed to take the buggies on the roads.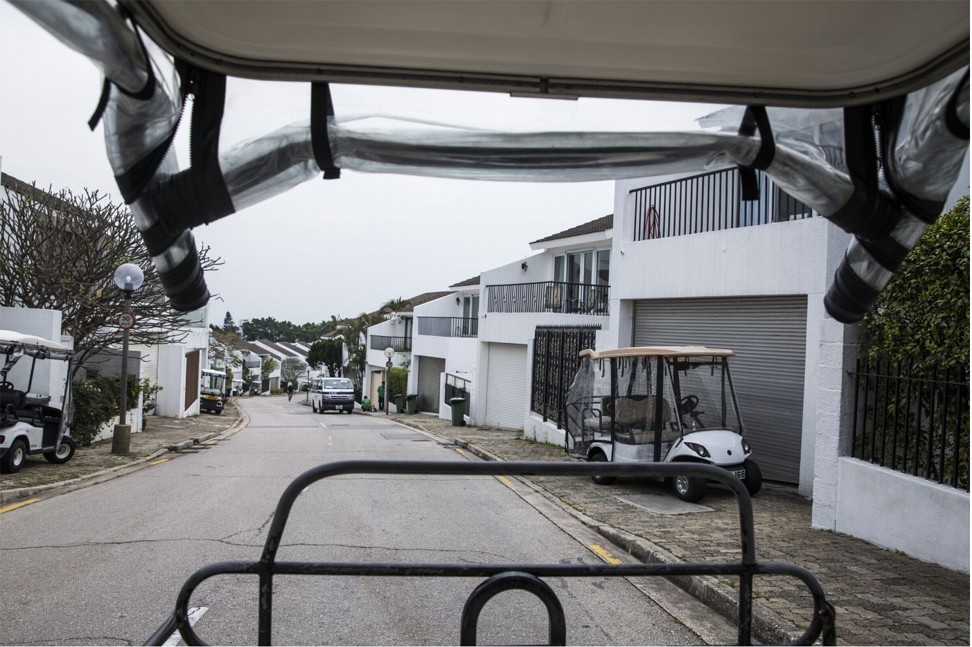 Katie Jepson, one of the owners of real-estate seller Headland Homes, said she's seen cart sales increase after the government introduced higher stamp duties, a property tax intended to cool the real-estate market.
"If they've got an extra HK$2.5 million, instead of buying a small apartment you have to pay stamp duty on, people have been buying some golf carts," Jepson says. Carts can earn monthly rents of HK$8,000 to HK$10,000, she estimates.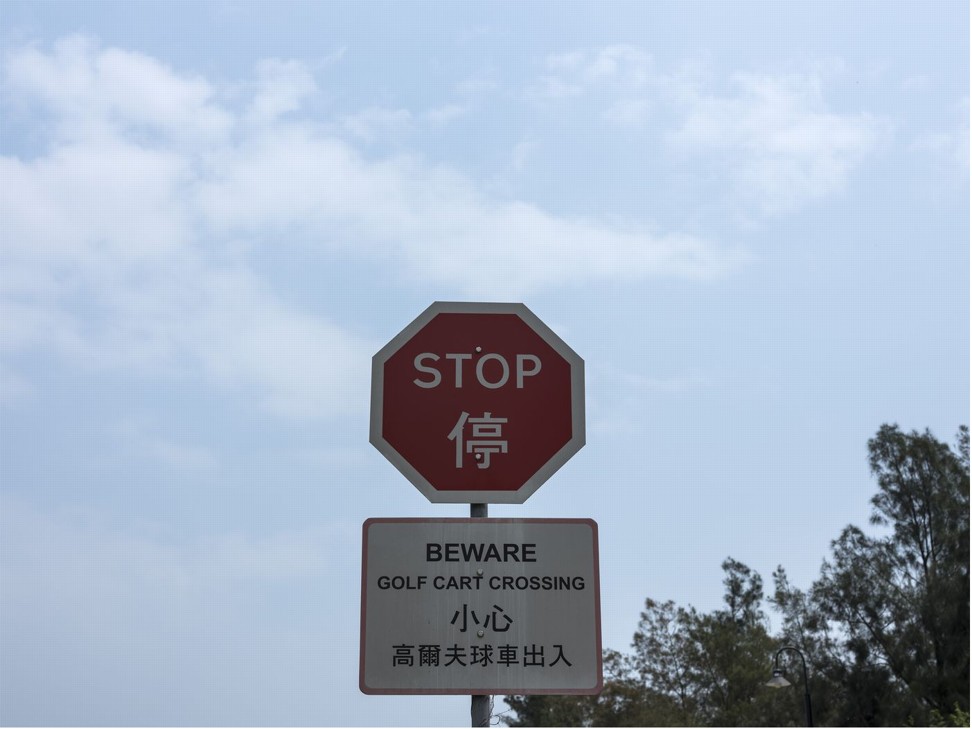 That means renting a golf cart can cost more than a "nano" flat. These tiny apartments, less than 200 square feet in size, cost from HK$8,000 a to HK$12,000 a month to rent, according to Jones Lang LaSalle.
Powerful women are driving China's luxury car industry
Even so, there's risk in pouring money into a pokey vehicle built primarily for a round of golf. The buggies are far from a necessity, and there's no guarantee prices will stay high because residents have alternatives like biking or internal shuttle buses, said David Ji,head of research and consultancy for Greater China at real-estate research firm Knight Frank.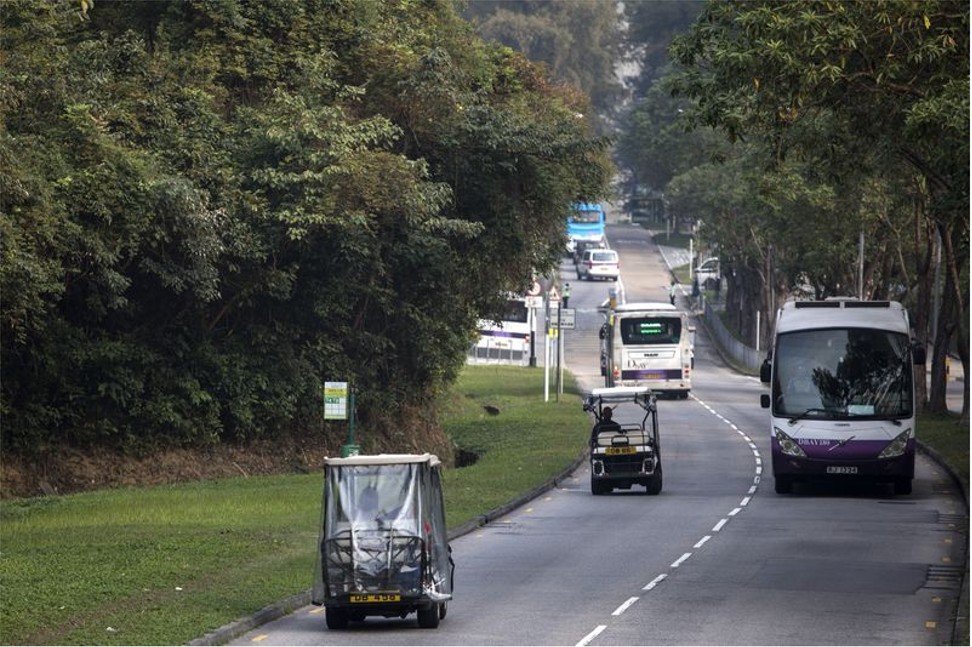 "People trying to bet on this going on forever strikes me as risky," Ji says. "At the end of the day, you speculate on a house and the house price drops, you still have a house."
Tesla challenged by Cadillac with a power cord
Manufactured by companies including US-based Textron and Japan's Yamaha Motor Co., the golf carts remain an unshakeable staple of life in Discovery Bay, and its population of about 20,000.
They putter past tennis courts, beach-side eateries and apartment blocks. In rush hour, big commuter buses heading towards the ferry pier often get stuck behind one and can't pass. Children and dogs are typical passengers, and they're used by handymen to lug tools around.
Chan, the real-estate agent, recalls the carts selling for as little as HK$35,000 in the 1980s, when he was starting out in Discovery Bay. In more recent years, he estimates, they've tended to sell from HK$2.1 million to HK$2.3 million.
"This is Hong Kong," the real estate agent shrugs.
Want more stories like this? Sign up here. Follow STYLE on Facebook, Instagram and Twitter