Six new fitness trends in Asia to shake up your workout routine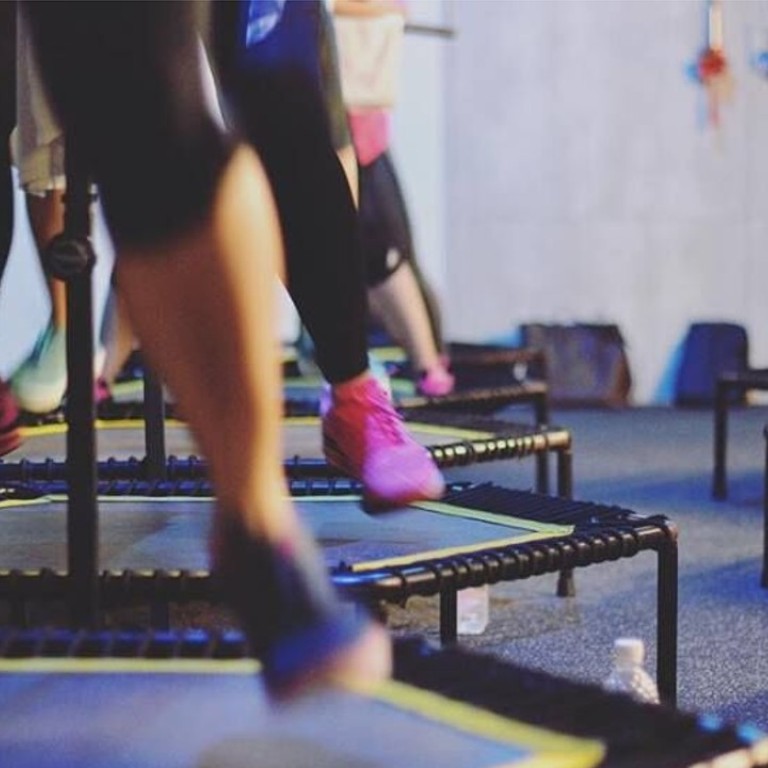 So you've clocked in your weekly cardio and got your spin-class choreography down pat – now what? 
With your favourite exercises, you know breaking a sweat is a sure thing, but when your workout has become more routine than reinvigorating, it may be time to kick it up a notch. 
While consistency is key, repeating the same workouts week after week is a sure-fire way to hit a plateau and hinder your progress. 
Mixing up your workouts keeps your body on its toes, surprising your mind and muscles with new challenges for continuous improvement. 
More importantly, it busts boredom and brings fresh fun to your sweaty pursuits. 
Wondering where to start? 
Try these six unique fitness classes currently making waves across Asia – they're guaranteed to get your heart pumping and make you excited to exercise again. 
1. Row Circuit at Saddle Row, Philippines
Indoor rowing is fast becoming the workout of choice for fitness enthusiasts, thanks to its low-impact, high-intensity pay-off. 
Mimicking the action of rowing a boat in the water, indoor rowing offers a full-body burn that engages the major muscle groups; in order to complete a stroke, you'd have to push off using your legs while simultaneously pulling the handle with your arms. 
At Saddle Row, you can choose from a variety of rowing classes that best suit your fitness goals: Finesse to master the basics, Crew to row as a team, and Circuit to include HIIT (high-intensity interval training) elements – all of which incorporate intense rowing drills. 
With smooth panelled walls and machines accented by well-crafted wood, this minimalistic studio exudes a warm vibe that keeps you coming back for more.
2. Hybrid Rebounding at BBOUNCE Studio, Singapore 
The playtime activity you loved as a child has had an adult makeover – but remains just as fun. Performed on mini-trampolines known as rebounders, rebound exercise lets you bounce, jump, and twist your way to a healthier heart and leaner body. 
With rebounding, it's not about jumping as high as you can, but working against resistance by pressing the rebounder down with your legs. 
BBOUNCE Studio, the first dedicated rebounding fitness studio in Singapore, offers a hybrid rebounding class that combines the standard rebounding exercise with resistance bands, weights, and strength training to cover all bases for maximum results. 
The bonus? This exercise is said to increase the body's lymph flow, which helps drain toxins and boost the immune system.
3. Liquid Surge at Liquid Cage, Malaysia 
For those who like a little one-two punch in their workouts, hit up any one of Liquid Cage's three types of boxing metabolic conditioning classes. 
The boxing studio switches out traditional sand punching bags for aqua bags, which are tear-shaped and filled with water to make it easier on the joints and offer a more realistic training experience. 
That means you can punch quicker and kick harder with a reduced risk of injury – a welcome edge to have on Liquid Cage's intense sessions. 
Each workout is packed with fast-moving drills and punch combinations to challenge your balance, coordination, reactivity, and agility, all of which are designed to transform you into a lean, mean, fighting machine over time.
4. Bungee Workout at Stories to Tales Theatre, Thailand 
If you've ever wanted to bungee jump but found the heights too daunting, try Stories to Tales Theatre's fitness-focused alternative, which lets you fly high without fear. 
In fact, this latest trend is super fun –we can't imagine anyone not squealing from the thrill and delight of being pulled up into the air by a bungee, which is clipped onto the hip harness you wear throughout the rhythmic workout. Yes, workout. 
Don't be fooled by bungee training's playful nature: it's inspired by acrobatics, after all, so you'll be firing up the muscles you wouldn't normally use in a regular gym sesh. 
Your core, in particular, will feel it the most, a result of all the effort you'll be putting into stabilising yourself as you dance the calories away.
5. HydroFit Pump at The Fitness Project, Singapore 
As if performing squats and push-ups on stable ground wasn't challenging enough, you can now up the tough factor by taking the callisthenics exercises to the swimming pool. 
The HydroFit Pump class offered at The Fitness Project adds a new dimension to your workout by performing it on a Boga FitMat that floats on water. 
The buoyant platform forces you to engage your muscles to keep yourself from losing balance and making a splash, which, if we're being honest, doesn't sound like a bad thing if it means cheekily doing one less repetition. 
Nevertheless, HydroFit Pump is ideal for toning muscles and improving coordination while getting a healthy dose of sunshine.
6. Obstacle-Course Training at Sasuke Fitness, Hong Kong
From the Spartan Race to Viper Challenge, more and more obstacle course races are cropping up across the region, and Sasuke Fitness is all about helping you power through to the finish line. 
Inspired by the American television show, American Ninja Warrior, this gym provides Hong Kong with its first indoor obstacle course, complete with specially designed equipment to put your strength and endurance to the test. 
The salmon ladders, climbing walls, and ring monkey bars make the perfect training ground, whether you're taking part in an obstacle course challenge or simply want to reach the next level of fitness. Whatever it is, this is functional training at its best.
Want more stories like this? Sign up  here. Follow STYLE on  Facebook,  Instagram and  Twitter

Break out of your comfort zone and push your limits with fun alternatives to the standard gym go-tos