Have you ever imagined that you could leave your smartphone in our pocket all day and do everything you normally do with the phone through a virtual screen floating on your glasses?
Smart glasses with augmented reality (AR) are no longer science fiction, and new models, which look no different than a pair of fashionable spectacles will soon be available to consumers.
AR is the technology that overlays the current reality with imagery and information generated from a computer; it should not be confused with virtual reality (VR), which brings the user to a virtual space.
Smart glasses allow users to switch focus with touch of the finger
AR technology had been used mainly for industrial and enterprise purposes until about two years ago when it was made popular with consumers thanks to Niantic's Pokémon GO game for mobile devices, in which virtual creatures appear in the player's real-world surroundings on the screen.
Although a range of AR smart glasses and devices has been around over the past 10 years, none of these has drawn as much attention as the Vuzix Blade from Vuzix, a technology company in the United States.
5 best robots to serve the family unveiled at CES 2018
Officially unveiled at January's International Consumer Electronic Shows (CES) 2018 show held in Las Vegas, the smart glasses received an overwhelming response from the visitors and media at the show and subsequently collected four awards.
With their lightweight (of less than 3 ounces, or 85 grams) and fashionable form factor, Vuzix Blade looks like a pair of glasses that people would wear at work or leisure.
With the company's proprietary waveguide optics technology, the smart glasses feature a brilliant display and see-through viewing experience similar to having your smartphone screen in front of you. The user can also adjust the field-of-view (FOV) location and brightness of the screen.
Future smart homes will have roll-up TVs and a brain-wave bath
After pairing them with an Android or iOS smartphone, the glasses can present the user with imagery and contents driven from the mobile device.
This also allows the developer community to create new apps and solutions to expand their features and capabilities.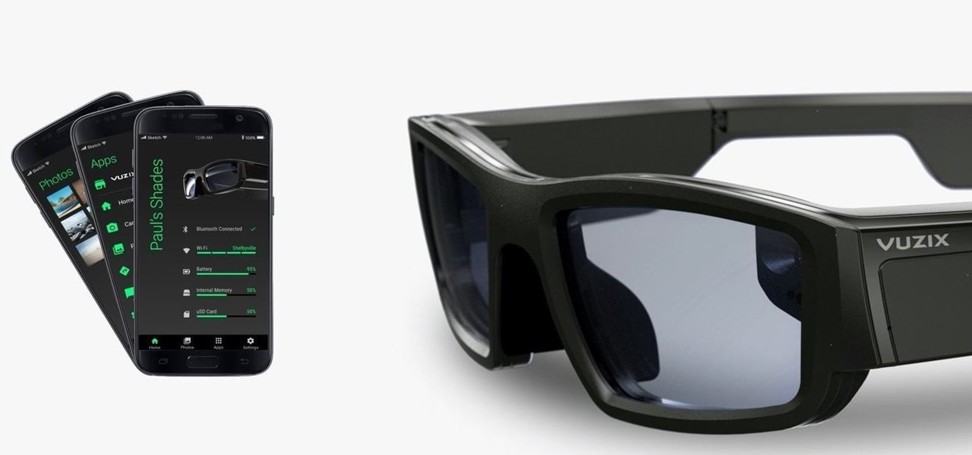 It's not known yet when Vuzix Blade will be available on the market.
However, those who are interested can sign up for the company's Vuzix Blade Edge Programme (which is open to developers, enterprises and consumers) to share ideas, provide feedback, and drive the growth of application ecosystem, with the opportunity to receive priority access to the first public shipments.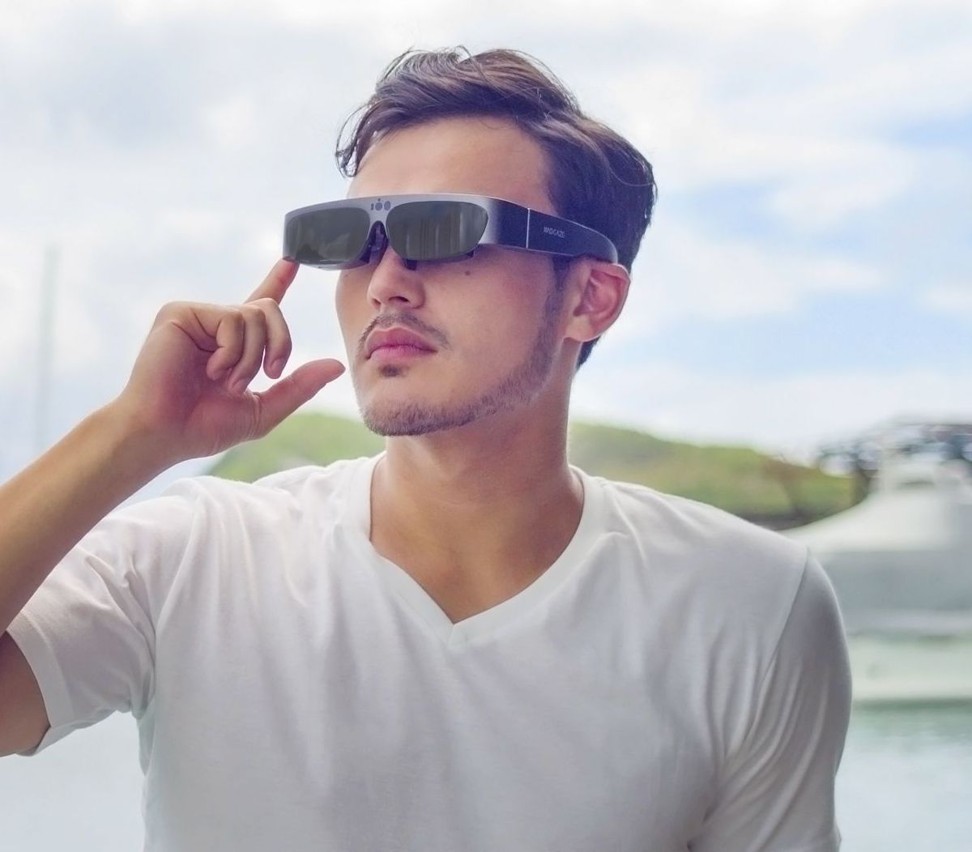 In Hong Kong, Dragon Creative Enterprises Solution has recently announced a similar product, the Mad Gaze Vader AR smart glasses.
Compared with the company's previous AR glasses, featuring a single head-mounted display, this new model comes with dual optical displays, which allow the user to view from both eyes.
With their hands-free and lightweight features, AR smart glasses can also be used for logistics, medical and law enforcement sectors
Jordan Cheng, CEO and founder of the company, says these smart glasses offered users a viewing experience similar to watching a 90-inch (228-centimetre) television from three metres (9.8 feet) away.
He says anything that could be done on a tablet computer could be done with the new AR smart glasses, such as watching videos, browsing the internet and working on documents.
"With their hands-free and lightweight features, AR smart glasses can also be used for logistics, medical and law enforcement sectors.
Smartwear: 'switched on' shoes and clothes that talk to us
"For example, a doctor can use it to perform an operation, or a policeman can use it to check the identity of a suspect through face-recognition technology."
Want more stories like this? Sign up here. Follow STYLE on Facebook, Instagram and Twitter