Amazon CEO Jeff Bezos has some pretty grand ideas in store for his mansion in Washington, if these designs are any indication.
The floor plans, requested from the Washington zoning office and published by monthly magazine The Washingtonian, show that the mansion will consist of two historic homes in Kalorama, the American capital's upmarket residential neighbourhood.
Zara founder just beat out Jeff Bezos to become the second-richest man in the world
First, the Pope house, so named because it was built by John Russell Pope, the architect of the Jefferson Memorial, and second, the Wood house. The estate sits in proximity to the Obama family's US$5.3 million home, and Ivanka Trump and Jared Kushner live down the street.
According to The Washingtonian, the four-storey Pope house will be the Bezos family's living quarters, with the Wood house reserved as the CEO's socialising and entertainment hub in the capital.
The two structures are connected by a walkway.
Jeff Bezos could be the world's first trillionaire by 2042
A ballroom, a whisky cellar, a walk-in wine room, five staircases, two lifts, multiple bathrooms (there are 10 in the Pope house alone) and a solarium (also known as a sun room), are just some of the extravagant features of this Bezos estate; overall, the mansion will have 11 bedrooms and 25 bathrooms.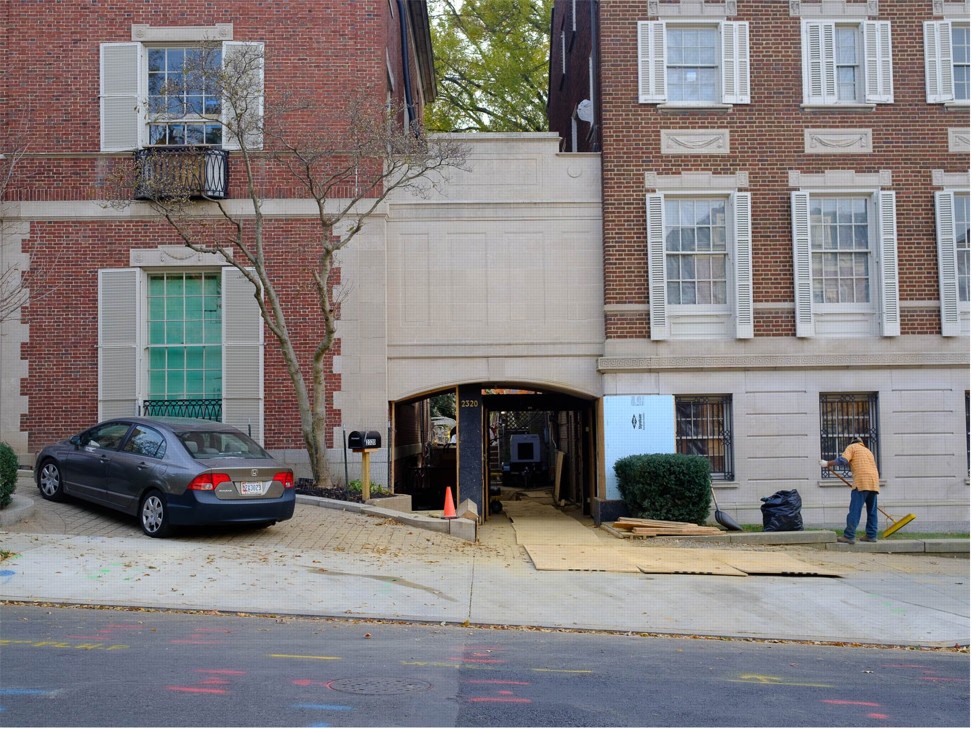 Behind the homes are extensive grounds, with a landscaped garden.
Newly planted trees and stone paths cut through the space, which also has two fountains, a garden pavilion and a pergola.
From rags to riches: How Jeff Bezos became the richest person on the planet
Bezos paid US$23 million for the premises in 2016, and reportedly spent US$12 million renovating the 27,000-square-foot property last year. One of the two buildings is the former home of Kalorama's Textile Museum.
This is the fifth home estate Bezos has bought. The Amazon CEO also owns property in Washington state, Texas, California and Manhattan.
The 'two pizza rule' is Jeff Bezos' secret to productive meetings
As of January this year, Amazon had narrowed its search for the site of its next headquarters down to 20 cities, one of which is Washington.
With this much investment, and this much thought, put into his new estate there, the city is a promising candidate.
Want more stories like this? Sign up here. Follow STYLE on Facebook, Instagram and Twitter