Irish bloodstock billionaire John Magnier is selling an Amedeo Modigliani nude worth an estimated US$150 million – the most for any work of art at auction this season, according to people familiar with the matter.
The 1917 Nu couche (sur le cote gauche) depicts a reclining nude woman from behind, one leg bent, looking calmly over her shoulder at the viewer – a pose almost identical to La Grande Odalisque by Ingres from a century earlier.
The piece, previously owned by casino mogul Steve Wynn, will be the star lot of Sotheby's Impressionist and modern art sale on May 14 in New York.
Amazon CEO Jeff Bezos combines two historic homes for US$23 million Washington mansion
The May auction season is poised to be the biggest on record, driven by Christie's offering a trove of masterpieces from the estate of David Rockefeller.
The top end of the art market has seen a period of unrestrained activity, with global art sales ringing up US$63.7 billion in 2017 – a 12 per cent increase from a year earlier.
Leonardo da Vinci's Salvator Mundi sold for US$450.3 million in November, the most expensive work ever sold.
"This is among the greatest modern paintings in private hands," Simon Shaw, Sotheby's co-head of Impressionist and modern art, said of the Modigliani.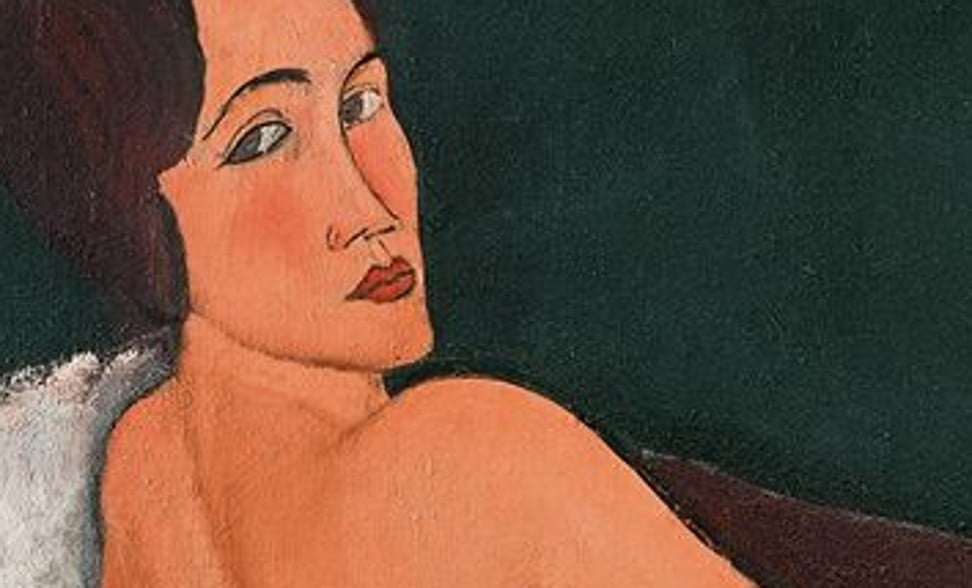 "The scale, the power, the subtlety, the fine level of finish – it's something he really threw himself into. He was painting it as a masterpiece."
Tate Modern
If the painting looks familiar, that's because images of it have been plastered around London for months. It was the cover of art gallery Tate Modern's exhibition of the artist's 12 nudes that ran from November 23 until April 2.
Daniel Craig's Aston Martin, No 007, to be sold at Christie's
Magnier, 70, bought the nude for US$26.9 million at Christie's in 2003 when it was sold by Wynn, said people familiar with the matter, who asked not to be identified because the information is private.
Sotheby's and Magnier declined to comment on the identity of the seller.
Magnier owns Coolmore Stud, the world's biggest breeder of thoroughbred racehorses and his wife, Susan, co-owns a promising three-year-old colt, fittingly named Amedeo Modigliani.
With farms in Ireland, Australia and the United States, Coolmore and its training facility, Ballydoyle, have produced hundreds of winners of all the world's major races.
The operation also owns about 48 stallions, whose stud fees range from US$7,500 to US$125,000.
The fees for Triple Crown-winner American Pharoah have not been disclosed.
Coolmore acquired the breeding rights for $13.8 million, the New York Times reported in 2015.
Hermès Silver Mini Kelly bag fetches world record of HK$500,000
Irrevocable bid
Sotheby's said it offered the seller a guarantee and found a client to back it with an irrevocable bid that ensures it will sell.
Like many top consignments for May, the work is being unveiled in Hong Kong, Sotheby's said. Christie's premiered the highlights of the Rockefeller collection in Hong Kong in November.
Another Modigliani nude sold for a record US$170.4 million in 2015 at Christie's. Its buyer was the Long Museum in China, founded by billionaire Liu Yiqian.
Want more stories like this? Sign up here. Follow STYLE on Facebook, Instagram and Twitter