Tom Cruise's has gone to new heights – literally – in his pursuit of realism in his stunts for his latest action film, Mission: Impossible – Fallout.
Leonardo DiCaprio and Quentin Tarantino tease 'Once Upon a Time in Hollywood'
The action star, 55, wowed the audience at CinemaCon, in Las Vegas, late on Wednesday with details and stunning footage of his high altitude, low open free-fall parachute jump for the thriller, which is due for international release on July 27.
For these films, it's about what we can do that's physically possible, but without killing Tom [Cruise]
The numbers alone for the stunt, which took over a year to plan and execute, are daunting.
Cruise did the jump requiring an extended free-fall – used by military special operators – from 25,000 feet (7,620 metres) to 30,000 feet, flying through the air at speeds up to 220 miles per hour (354km/h) with the aid of an oxygen mask.
The Ed Sheeren effect: why bespoke glasses may be the next luxury trend
Between training for the stunt and shooting, Cruise jumped from a C-17 military plane a total of 106 times to get the three takes he and director Christopher McQuarrie wanted.
"For these films, it's about what we can do that's physically possible, but without killing Tom," McQuarrie told the annual convention of cinema owners where exhibitors are treated to sneak previews of each company's forthcoming offerings.
The director joked that it didn't make sense "falling out of perfectly functioning aircraft".
Yet this is what Cruise does for his Mission: Impossible franchise, including strapping himself to an Airbus A400 turboprop plane while in flight for 2015's Mission: Impossible Rogue Nation.
New York Fashion Week kicks off with glam Tom Ford and millennials on the radar
For those who doubt the star is in peril, Cruise broke his ankle shooting a building jump for Fallout, causing production to temporarily shut down.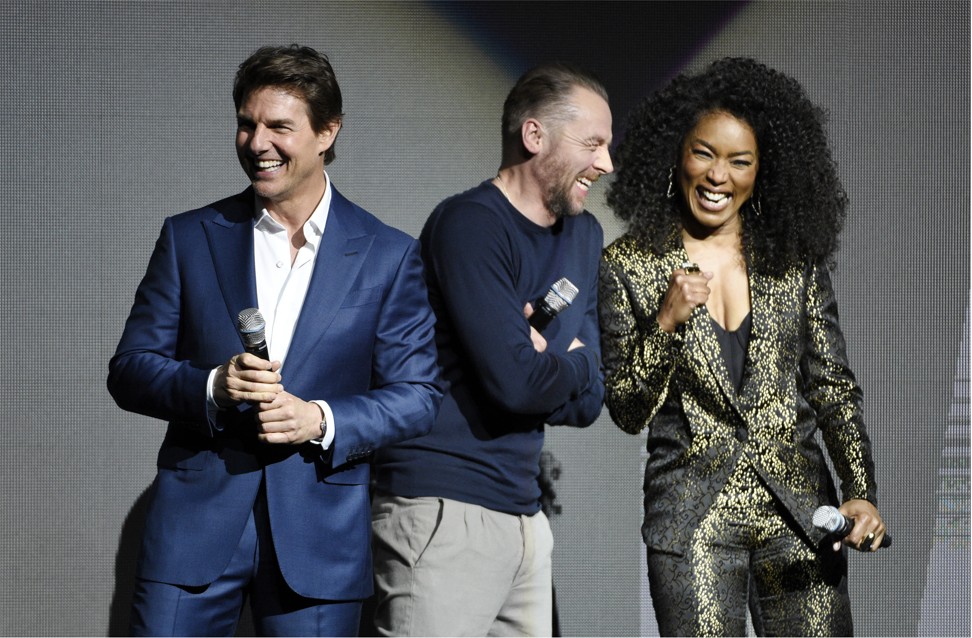 McQuarrie's team had to develop a special oxygen mask which would allow Cruise's face to be lit and not obscured by the protruding hose, so audiences will see for themselves it's actually Cruise jumping.
It's a daily stress going to work with [Tom Cruise]. You don't know if you'll see him tomorrow
A camera operator had to be trained to use a special helmet camera to follow Cruise in the scene inflight and then fall backward from the plane just before Cruise, keeping the close-up intact.
Watch these 5 films if you miss Hong Kong's signature neon signs
After the dramatic footage was aired last Wednesday, Mission: Impossible star Simon Pegg put it in perspective for the applauding audience.
"The difference is, you know he lived," Pegg said, insisting he once truly thought Cruise had perished in a stunt.
"It's a daily stress going to work with him. You don't know if you'll see him tomorrow."
Want more stories like this? Sign up here. Follow STYLE on Facebook, Instagram and Twitter