In the fashion world, the sneaker is now the new 'It' bag.
Classic sports brands, such as Nike, Under Armour and Adidas, and luxury fashion houses, such as Balenciaga, Prada and Louis Vuitton, all seem to be obsessed with the "dad shoes" trend.
This trend, ironically, aims to entice millennial customers by recreating the style of trainers worn by their baby-boomer dads.
9 hot new sneaker collaborations you need to know
In 2015, the global athletic footwear market was valued at US$75.2 billion and it is projected to be worth about US$115.6 billion by 2023.
Today's resale market for trainers – nourished by hysteria over limited editions that are rapidly created by the fast-fashion giants – is estimated to be worth more than US$1 billion.
Steve Jobs, Apple's late co-founder, was one of the earliest, non-ironic adopters of the dad shoe trend.
He was known for his iconic look – dressed in a black mock turtleneck from Issey Miyake, blue 501 denim jeans from Levi's and New Balance 993 trainers.
This sense of style provided him with a signature look for his personal branding and – most importantly – allowed him to avoid his biggest fear when dressing for the day, decision fatigue.
Sneaker Con feeds Hong Kong's growing hunger for luxury shoe
Yet following the chunky dad shoe trend is not going to be for you if you want to avoid looking like Jerry Seinfeld, the American comedian who played a fictionalised version of himself in the eponymous 1990s US sitcom.
So if you don't want to wear sneakers produced by the major sportswear brands and – instead – prefer to discover some high-quality alternatives, look no further than our list of five cool independent brands to love.
1. Common Projects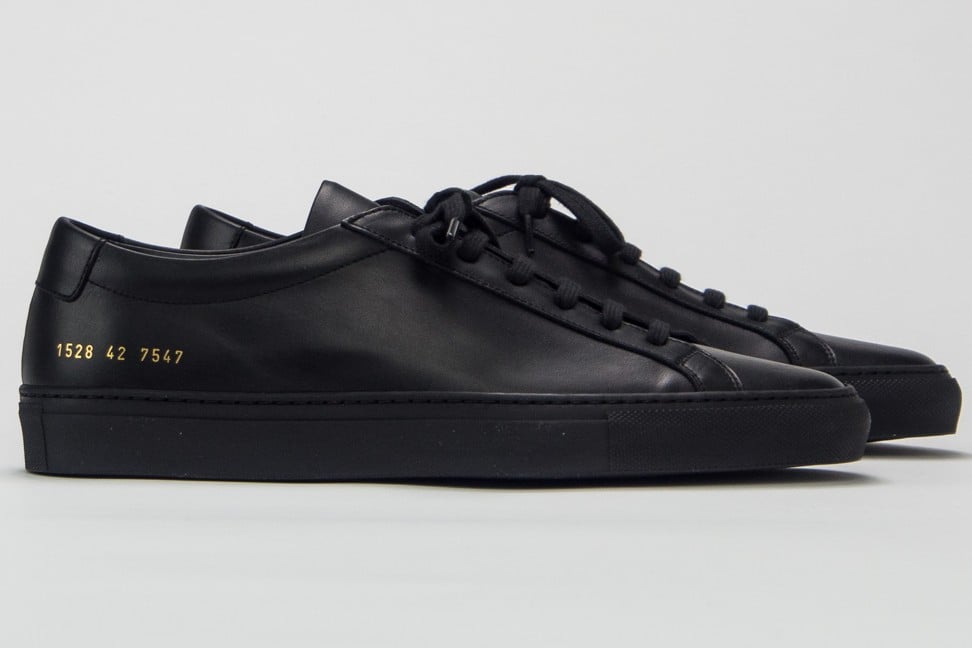 Common Projects was launched in 2004 by Peter Poopat and Flavio Girolami.
Based in New York, the duo started Common Projects because they "couldn't find any trainers they liked".
With the focus on quality, each pair of Common Projects shoes is assembled in Italy using top-quality canvas, Nappa leather, and premium suede.
The look of the shoes is quite discreet – without any logo – and with only a subtle gold stamp on the heel to signify the style and size.
6 shoes that could steal the sneakers crown of Balenciaga's Triple S
Without the use of a marketing plan or advertising budget, the shoes have amassed a cult following.
Common Projects combines Italian quality and a minimalist aesthetic, resulting in a sleekly designed, extremely comfortable premium shoe.
Its iconic "Achilles" shoes are low-cut and narrow-shaped and come in basic colours.
They are an easy-wear option, which can be paired with any outfit – casual or smart, day or night and for any season.
www.commonprojects.com/
www.instagram.com/commonprojects/
2. Spalwart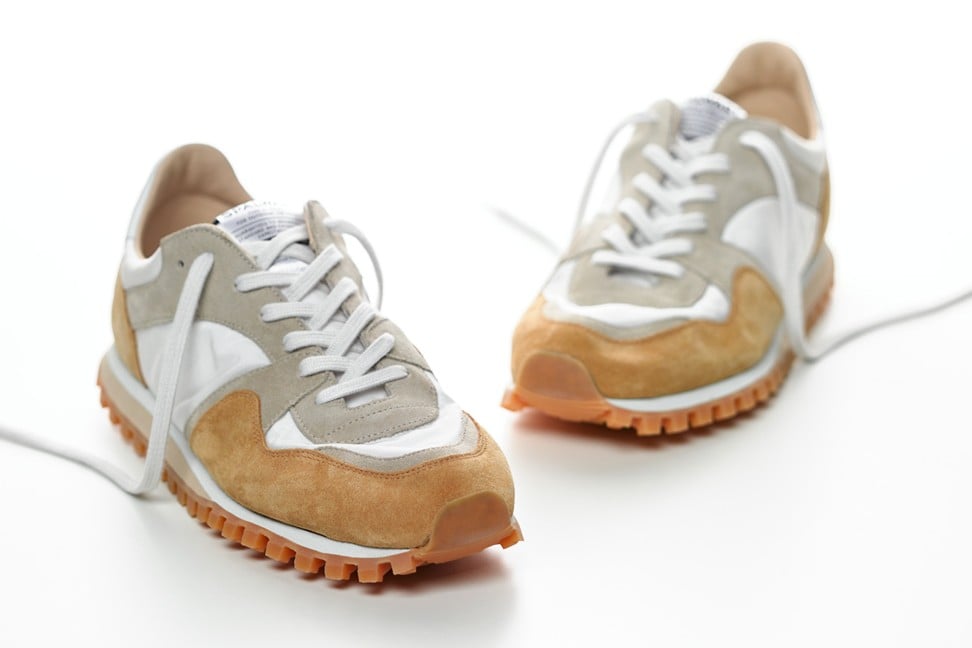 The Swedish sneaker brand, Spalwart, was founded by two friends Christoffer Brattin and Fredrik Johansson in 2010.
With production principles based on authentic craftsmanship, such as a premium Japanese denim produced using original Toyoda looms, Spalwart has resurrected retro-inspired sneakers using vintage shoe moulds from the 1950s in Slovakia.
Nike emblazons Air More Money with 'Chinese Yuan'
Its most famous model, the Marathon Trail – a track-inspired running shoe with a distinct '70s look – features uppers made of a mix of premium Italian suede and airbag fabric, calfskin-lined interiors and durable, vulcanised rubber tread on the soles.
Spalwart's Marathon Trail trainers have a casual, retro style and feel to them, which work perfectly with vintage denims or tailored trousers.
spalwart.com/
www.instagram.com/spalwart/
3. Doek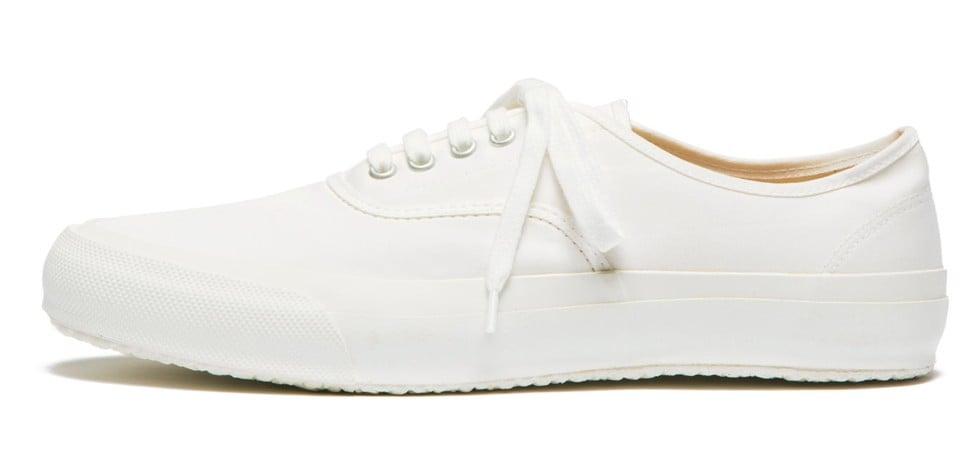 Doek shoes are made in a footwear factory in Kurume City, Japan, that has been in continuous use for 140 years.
The shoes are produced with the focus on quality and a timeless and functional design.
The canvas of the shoes is woven using a special "Kasuri" method, which takes about three months to complete.
A power loom produces a densely woven cloth from fine cotton thread, which ensures the shoes are not only comfortable but also water repellent.
First Adidas, now Nike and Under Armour: foam soles are next 'big thing' in running shoes
The colours are dyed by highly skilled workers using natural, traditional methods.
The foot bed, made of naturally breathing cork, has a pleasingly comfortable feel, while the sole is vulcanised by hand for added durability.
Daily use will help create a great variety of colour changes to the shoes, which acquire an attractive patina as they age.
Doek's "Oxford" shoes are the perfect choice for weekends, summer days at the seaside, or as a boat shoe, and can be combined with shorts, denim, chino or slightly oversized trousers.
http://doek.jp/
4. Veja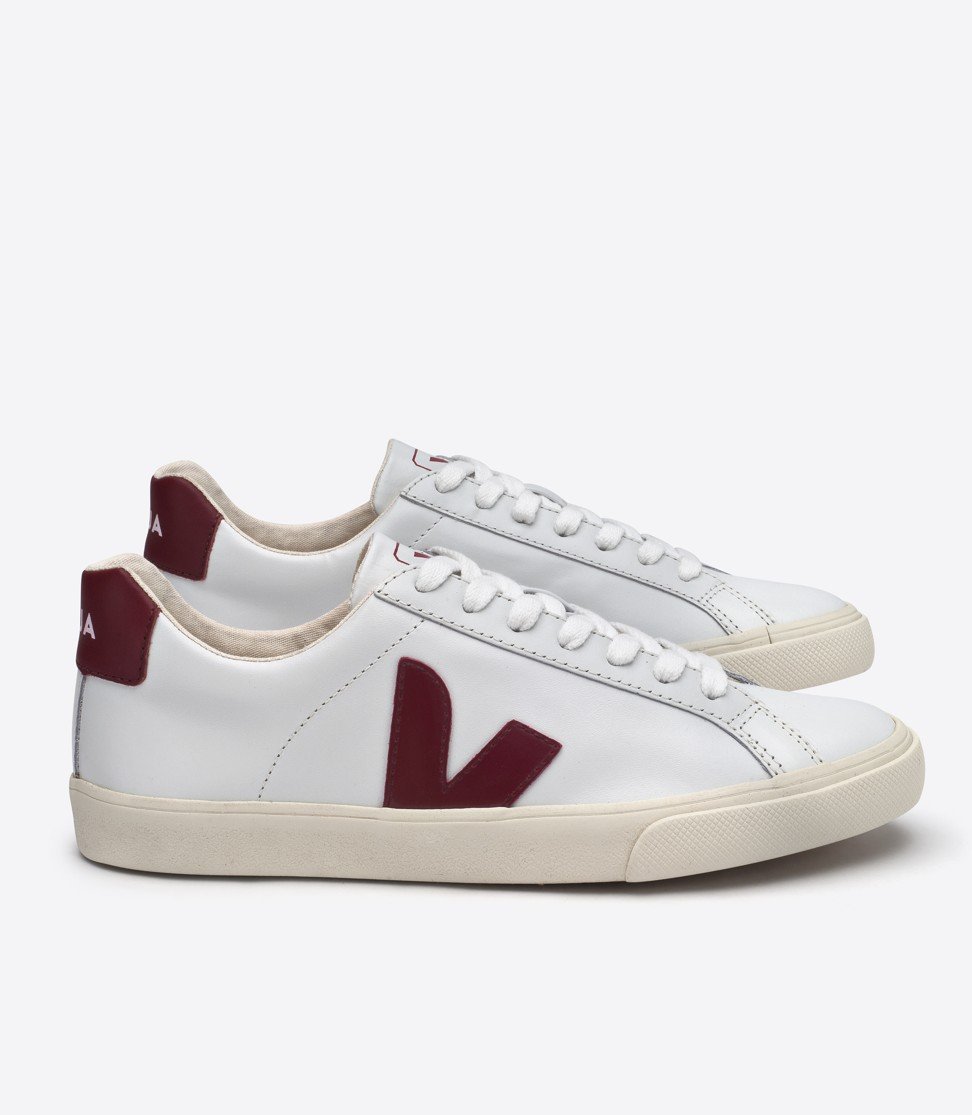 French entrepreneurs, Sébastien Kopp and François-Ghislain Morillion launched their ethical and eco-friendly sneaker brand, Veja – which means "look" in Portuguese – in 2004.
The former Morgan Stanley and Société Générale bankers have created an affordable sneaker brand by putting their core beliefs – transparency, use of organic materials, and fair-trade sourcing – at the heart of their business model.
6 fashion brands winning millennials over
Veja, which designs all its shoes in Paris, uses fair-trade organic cotton canvas and eco-tanned leather for the uppers.
The soles are made of all-natural wild rubber, sourced directly from 60 families of "Seringeiros", or traditional rubber tappers, in the Amazon rainforest.
Production is carried out in Brazilian factories where 80 per cent of the workers are unionised and the pay is above the minimum level.
Veja's "Esplar" is a classic leather sneaker featuring flat-woven laces, a contrast heel tab, graphic logo or more subtle stitching on the side and logo on the tongue.
The shoes are made from sustainably sourced leather, which is cut in a low-top shape with a round toe.
Their sharp-looking design means they can be worn with many different styles of clothing and – most importantly – will inspire a feel-good mood each time you put them on.
www.veja-store.com/en/
www.instagram.com/veja/
5. Hoka One One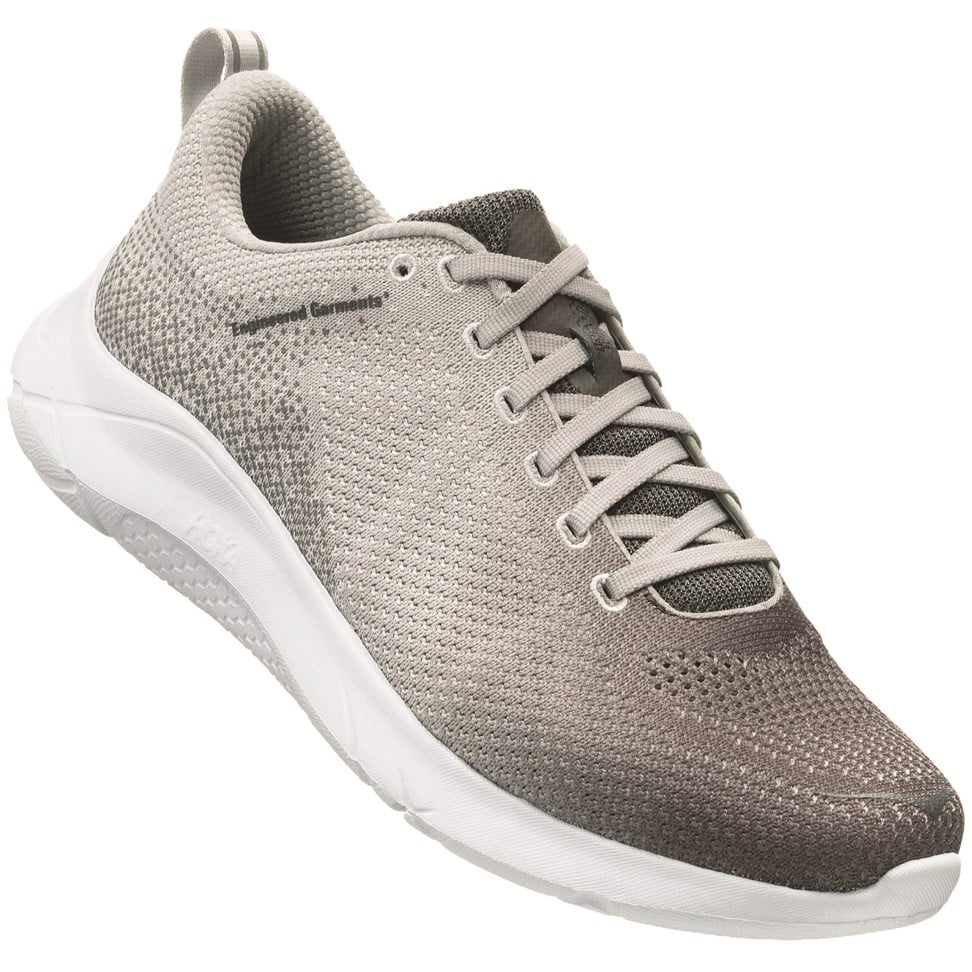 On one side, you have giant sportswear brands competing for customers using their huge advertising budgets.
On the other side, you have Hoka One One, a shoe brand specialising in extreme running, which has won the hearts of runners all over the world, thanks largely just to positive word of mouth from its devoted fan base.
With its focus on performance running shoes that offer extra cushioning, Hoka One One is one of the most popular running shoes among long-distance road, trail, and all-terrain runners.
The company, based in California, collaborated with Daiki Suzuki of the Japanese brand, Engineered Garments, to create its limited-edition sneaker, Hupana.
How Adidas reinvented Stan Smiths for luxury-loving fashionistas
The Hoka One One "Hupana 2 EG" offers a good mix between a lifestyle and road-running shoe.
Its highly comfortable midsole is cushioned yet responsive.
The single-seam knitted uppers offer maximum breathability while staying in shape over time.
A team of Engineered Garments designers has created clean asymmetrical colour patterns on the left and right shoes, while placing a discreet logo on the side of the shoe.
The lightweight Hupana 2 EG sneakers offer great comfort in a modern style.
They are extremely versatile for daily runs, but also can be styled easily with denim jeans or a sharp pair of trousers for the weekend.
www.hokaoneone.com
Want more stories like this? Sign up here. Follow STYLE on Facebook, Instagram and Twitter