The art world's priceless masterpieces are certainly not short of passionate suitors prepared to pay vast sums to include them in their private collections.
Italian modernist artist Amedeo Modigliani's iconic nude was sold at a Sotheby's auction in New York for US$157.2 million on Monday – the highest price in the auction house's history.
But what are some of other expensive artworks that have been sold at auction?
Modigliani sells for US$157 million, and it's only fourth most expensive art piece ever sold
The sum paid for Modigliani's 1917 painting, Nu couche (sur le cote gauche) – one of only five of his nudes ever to have come up for auction – makes it the fourth most expensive work of art to be sold at auction.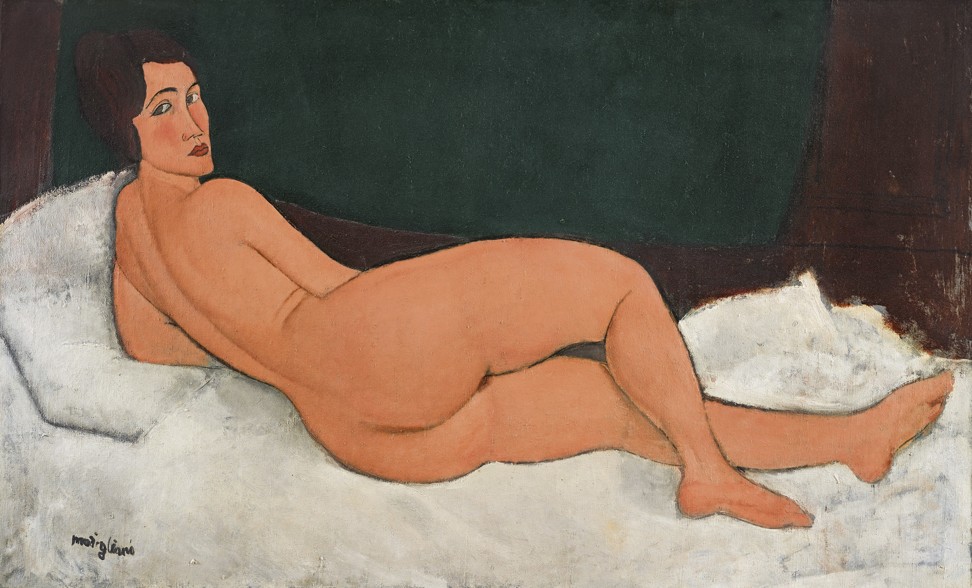 Last November, Leonardo da Vinci's Salvator Mundi (Saviour of the World) was sold for US$450.3 million at Christie's New York, making it the world's most expensive painting and artwork ever to be auctioned.
The painting of Jesus Christ, dating from 1500, which is widely regarded as da Vinci's final painting, was bought to be exhibited at the newly opened Louvre Abu Dhabi.
US$450 million paid for Da Vinci painting of Jesus at New York auction, smashing art sales records
A second Modigliani nudes, titled Nu couche (Reclining Nude), was bought by Chinese tycoon Liu Yiqian for a whopping US$170.4 million at an auction held by Christie's New York in 2015.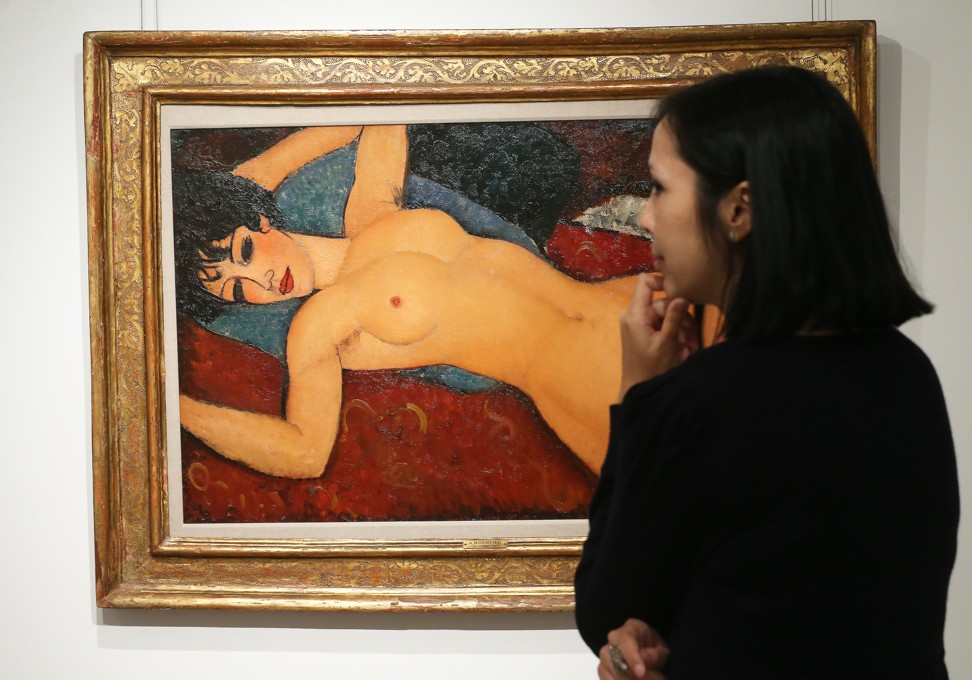 Liu has included this masterpiece in his private Long Museum, based in Shanghai.
Chinese billionaire buys Modigliani painting 'Nu Couche' for world record US$170.4 million
Another high-profile sale took place in 2006 when Ronald Lauder bought Gustav Klimt's iconic Portrait of Adele Bloch-Bauer I for US$135 million at a private sale brokered by Christie's.
The sum that the cosmetics tycoon and avid art collector paid in 2006 was the highest price ever paid for a painting at the time.
Want more stories like this? Sign up here. Follow STYLE on Facebook, Instagram and Twitter