This article was written by Ruonan Zheng and originally published in Jing Daily
"It gives you a cooling sensation," livestream host Haoran says, applying a small dose of cleansing cream to her face and wiping away the make-up residue with a towel. It is 10am on a Friday in New York City's West Village and, while there is barely any traffic inside the C.O. Bigelow store, it doesn't feel quiet. Almost 1,500 people in China are getting a real-time glimpse of the products in store via livestream.
"I heard it's not good for dry skin?"
"Haoran looks more beautiful without make-up!"
"Could you turn around so that we can see the back of your sweatshirt?"
The audience is chatty and keeps sending messages to the host and each other. Haoran's partner Wanwan reads the questions aloud so Haoran can answer. Haoran and Wanwan are Chinese women who have been living in New York for years. When it comes to what to buy in the city, they are the go-to people for their friends and families back home, and now for fans online.
The 10 most influential fashion stylists in China
After 30 minutes has passed, the chats are still going strong.
Livestreams are the newest shopping experience in China and, with the ability to interact with trusted reviewers in real time, they offer shoppers a more immersive, informative shopping experience than most physical store, e-commerce platforms and home-shopping channels. Within a few minutes, it's easy to gain a full picture of the product in front of your eyes, including how to use it with other items, how it makes the user feel, and more.
Making brands relevant in China again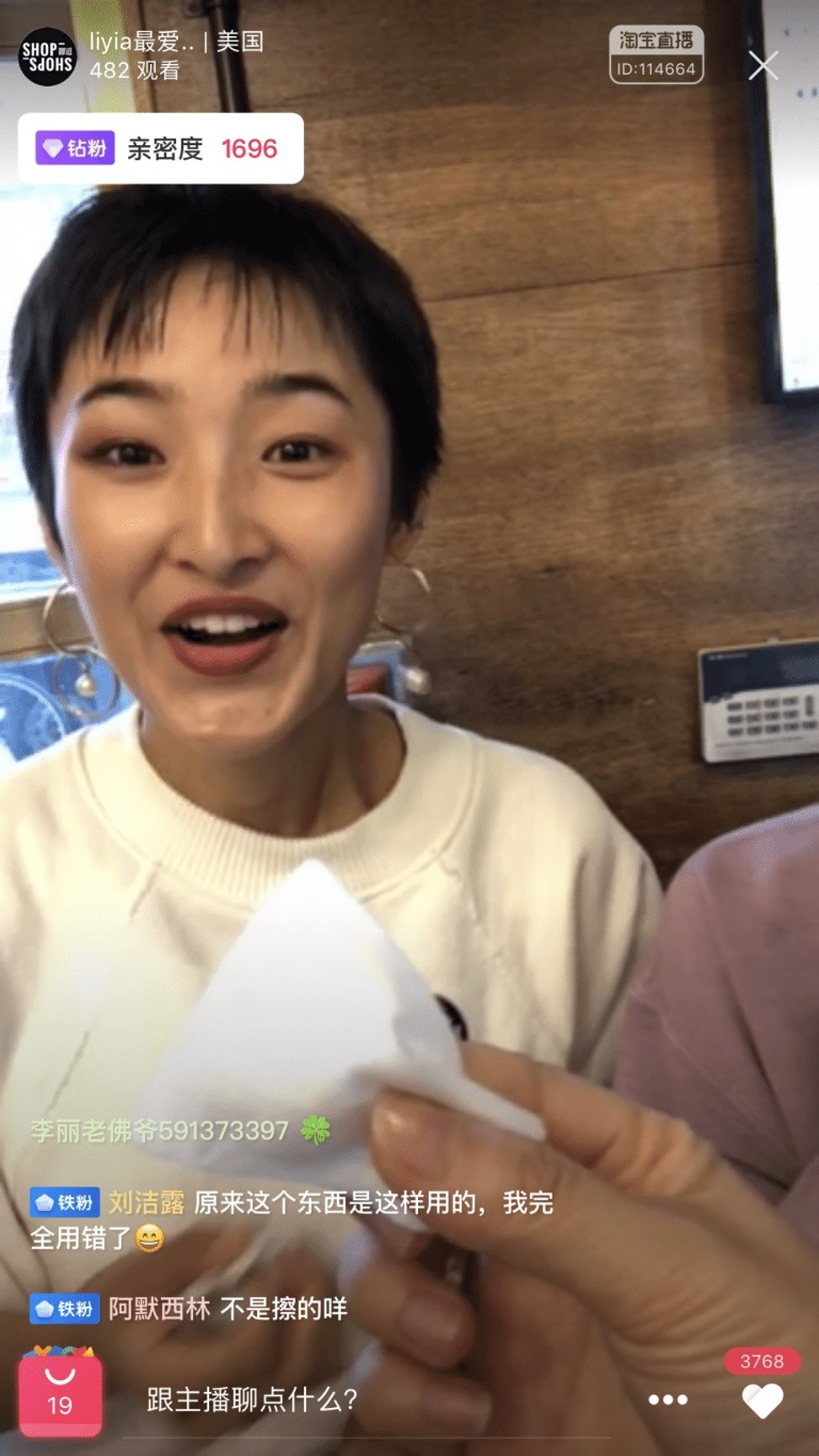 To create this experience requires more than just two people, Behind Haoran and Wanwan is a team of over 50 people who run a company called ShopShops, a platform dedicated to connecting brick and mortar stores in the US with consumers in China.
Taste for luxury: 5 cafes in China set up by top-notch brands
According to Liyia Wu, founder and CEO of ShopShops, shopping in the West lacks relevance for many Chinese consumers. They crave instant gratification, but also want to rationalise their shopping decisions, especially when it comes to high-priced goods. Their needs can't be fulfilled by having a sales associate in the store. Livestreams are more likely to motivate a purchase because they're built on authenticity – they're about real people telling a real story about a real product at a real location.
There is a real demand for Chinese livestreamers who live overseas, as the content they post is novel to local Chinese
ShopShops is one of the many players whose business is built on reacting to consumers' needs for transparency and experience. The pie is big – China is the largest market for online broadcasts. According to Deloitte, livestreaming revenue in 2018 is expected to reach US$4.4 billion – up 32 per cent from last year. Many luxury brands like Tom Ford, Tommy Hilfiger, and Michael Kors have cashed in on people's interests in livestreams in recent years. However, livestreaming has not yet been established as a consistent revenue channel.
Challenges for luxury brands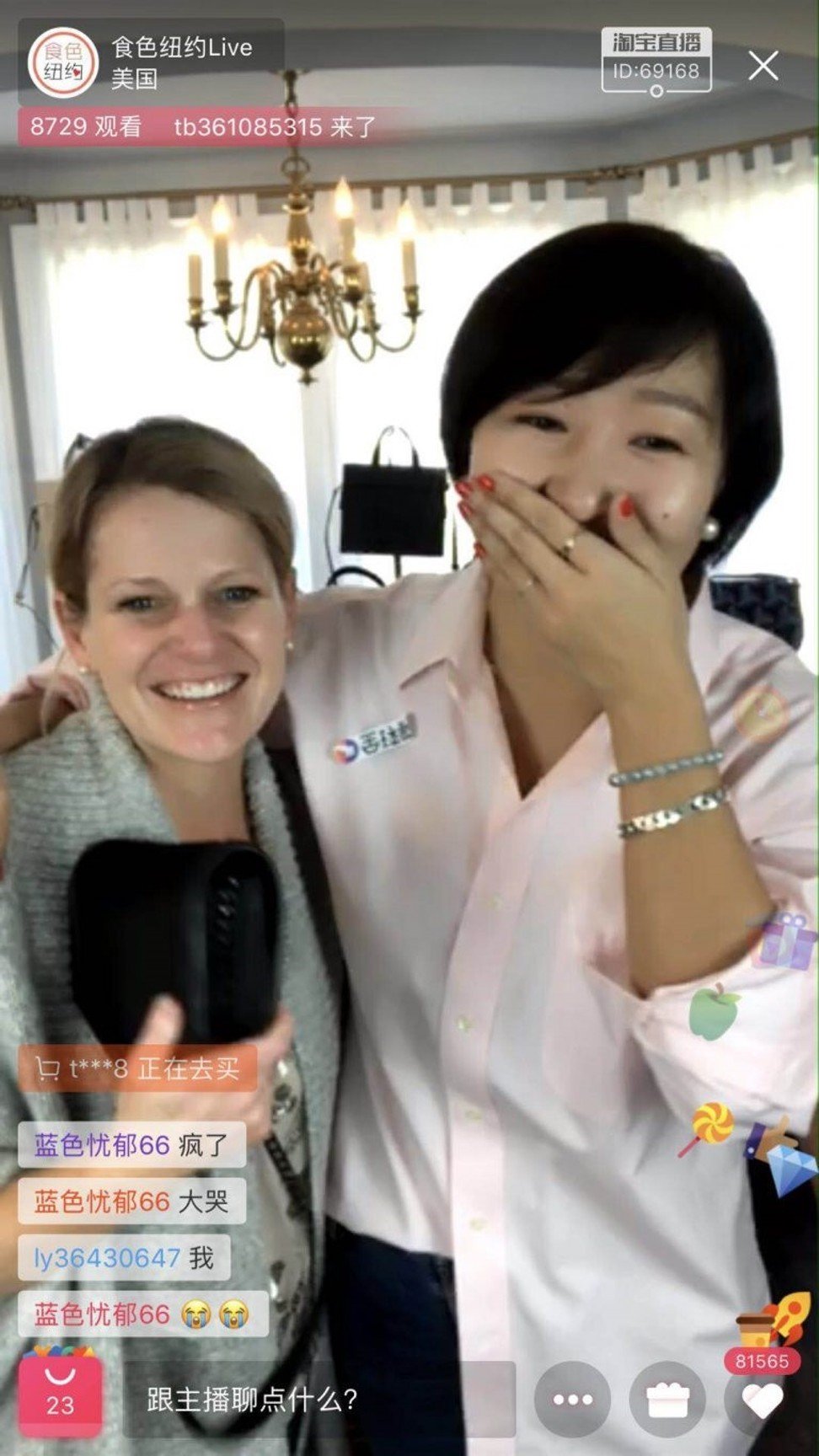 It's a delicate task to utilise livestreams well. Luxury brands must balance the temptation of making quick sales from consumers' desire for instant gratification while maintaining the necessary distance to create a sense of exclusivity and aspiration.
Powerful women are driving China's luxury car industry
There may also be some distrust between livestreamers and brands. As hosts pride themselves on providing honest, transparent information, they need to maintain some independence from brands. At the same time, they need to be product experts, making sure they don't give out any misleading information.
The brands that do choose to experiment with livestreaming are interesting. For instance, ShopShops is working with contemporary fashion label Anna Sui and Theory, as well as digital-first brands such as Everlane and Away. A young designer brand from Connecticut called Welden recently made a striking debut in China via livestream, generating nearly US$300,000 of sales in just two days. Zoe Zhang and Mark Yuan, co-founders of And Luxe, a US-based retailer focused on introducing high-end fashion and accessory brands to Chinese consumers, has put together the livestream for Welden. They have partnered with Taobao global since April 2017, and frequently leverage the platform to help over 80 brands like Welden enter the Chinese market.
I thought it would be difficult [to enter China]. There are lots of taxes and logistics that we didn't understand how to handle, but livestreaming has made it very easy to test the interest in this market
"I thought it would be difficult [to enter China]. There are lots of taxes and logistics that we didn't understand how to handle, but livestreaming has made it very easy to test the interest in this market," says Sandy Friesen, the designer of Welden. "We now understand the colours and functions that consumers appreciate." Over 40 per cent of Welden's consumers now come from China.
Will Chinese luxury consumers follow Kering's eco-friendly lead ?
Liyia Wu says she understands the concerns of brands trying to enter a new market. Which sales channel should they use? How much should they spend on marketing? Who can they trust? Livestreams open a new route into the Chinese market, proving that brands can monetise in China without having a physical store.
Because it is mostly emerging brands that are testing these platforms, the pricing tends to be lower compared to what premium luxury brands typically ask. Wu tells us the most popular category of products is beauty and cosmetic items, which generally fall towards the lower end of the price range. Welden pricing is between US$195 and US$595.
While livestreams could be a shortcut to the Chinese market for some, many have questioned if they also expose brands to counterfeiting.
"Yes, I am aware of the counterfeit concern, but I think the benefit outweighs the risk. You've got to try," Friesen says. She adds that Welden is working with Alibaba, which owns the South China Morning Post, and feels that it's in a good position to proceed with trademark registration in China. "How we are making [our items] is pretty complicated. It's all handmade. Hopefully, we wouldn't run into this issue."
"It's hard to competently kill brands' concerns about counterfeit," Wu responds. "But I feel brands have come to the realisation that you are already sharing everything on your social media, and the platform we offer is just another social media channel."
Top Chinese fashion blogger Gogoboi launches luxury boutique on WeChat
Future of livestreaming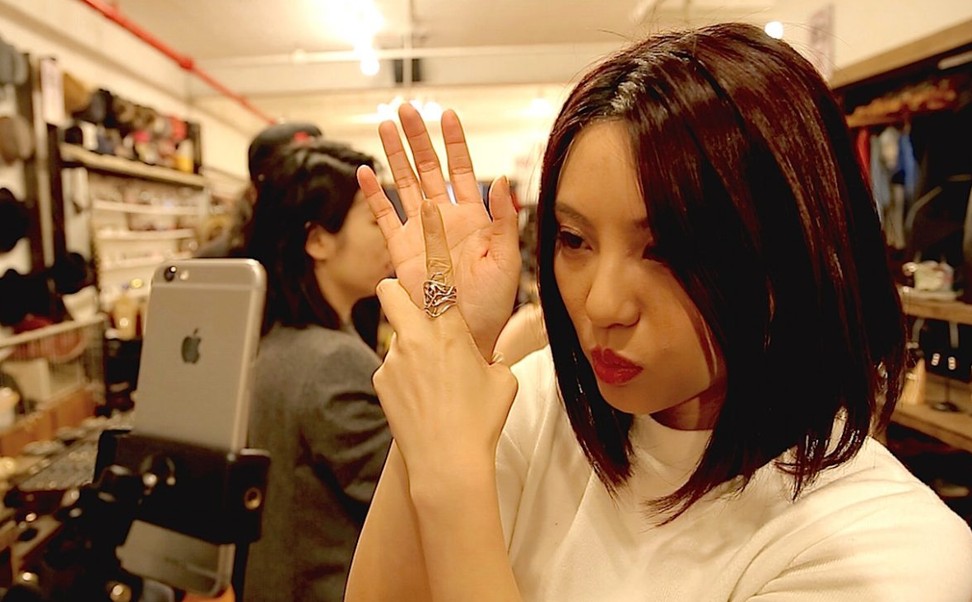 Today, there are hundreds of streaming platforms in China, including both pure livestream players like Yizhibo, Meipai, Huajiao Live, Kuaishou, and Inke, and Alibaba's e-commerce sites Tmall and Taobao.
China-based blogger incubator Ruhan enables live streamers to monetise on their fan base by offering help with the manufacture of goods, social media marketing, and building Taobao stores. Zhang Dayi is the poster child for this business model, with her store reportedly pulling in US$46 million in 2016, slightly surpassing Kim Kardashian's earnings (US$45.5 million).
There is a real demand for Chinese livestreamers who live overseas, as the content they post is novel to local Chinese. Many of them operate independently, however, and mainstream e-commerce platforms have not invested in them just yet. It is likely to be a significant opportunity in the near future.
China's 'wannabe' luxury spenders will grow the fastest by 2020
Wu argues that traditional e-commerce is transaction-driven; its goal is to sell products as efficiently as possible. For that reason, it can't deliver the same sense of discovery and experience that livestreamers can.
Focusing on the curation of shopping experiences, she says her business is not a competitor to e-commerce sites but an enhancement to their online services, though it does plans to launch a WeChat mini-programme in May. ShopShops recently raised a US$6.1 million through seed funding, led by Forerunner Ventures, Union Square Ventures, GGV Capital, and Founder Collective. They plan to expand out of the US retail markets such as New York, Los Angeles, and Miami, to Toronto and Seoul in the near future.
Want more stories like this? Sign up here. Follow STYLE on Facebook, Instagram and Twitter