5 Chinese stars who first found fame in K-pop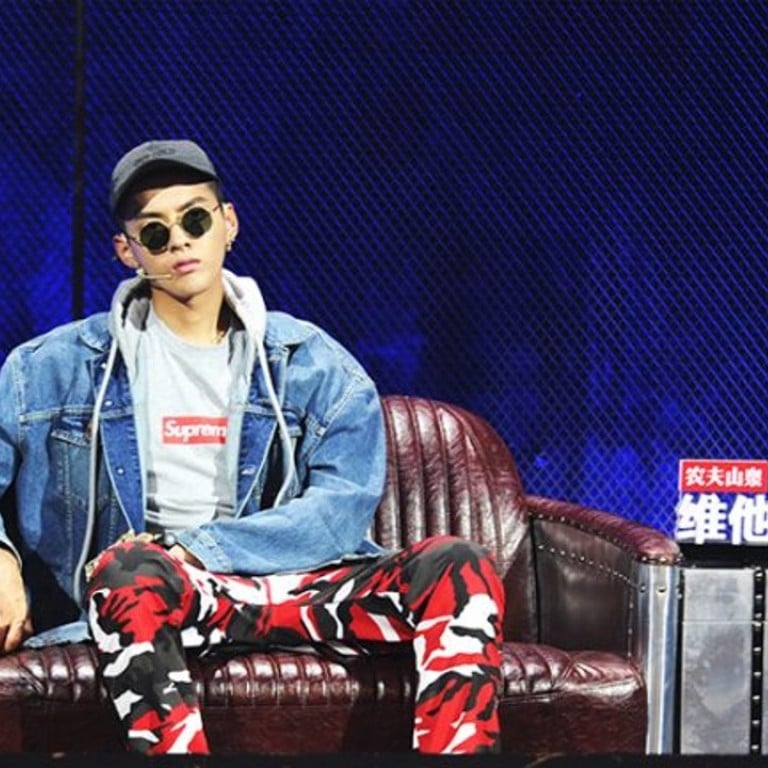 K-pop has, without doubt, a huge influence on millennials.
Many young people around the world are attracted to K-pop's catchy rhythms, great dance steps and visuals.
Let's check out five Chinese celebrities on the rise, who received training in the entertainment industry in South Korea – Kris Wu, Lu Han, Huang Zitao, Zhang Yixing and Han Geng.
1. Kris Wu
The Chinese Canadian artist Kris Wu rose to fame after getting his start in the industry as part of the popular, 12-member Korean-Chinese boy band EXO.
Wu was selected after auditioning for the South Korean talent agency and music production company, SM Entertainment, in Vancouver, Canada, at the age of 18.
He was a member of EXO's subgroup, EXO-M, but left the boy band in 2014 to pursue a solo career.
Since then Wu has stayed busy and grown increasingly popular with Chinese and international millennials – thanks to modelling work, including making his runway debut with Burberry in 2016, signing up with Universal Music Group and acting in Hollywood films, including the action-thriller xXx: Return of Xander, alongside Vin Diesel, and director Luc Besson's sci-fi fantasy Valerian and the City of a Thousand Planets.
Wu has also appeared as a judge on the Chinese reality television show, The Rap of China.
2. Lu Han
Lu Han, known for his boyish, gentle looks, was also a member of EXO.
He was scouted by an SM representative in South Korea while studying applied music at the Seoul Institute of the Arts.
Lu then received two years of formal training with the company before being officially introduced as a member of the EXO-M subgroup in 2011.
He was the second boy-band member of EXO-M to quit to group in 2014 – following the exit of Kris Wu – and start a solo career singing and acting on television and in films.
3. Huang Zitao
Huang Zitao, also known simply as Tao, was formally introduced as the third member of EXO-M in 2011.
Tao announced his departure from the boy band four years later – claiming he had grown dissatisfied with his treatment by SM Entertainment.
Like other former EXO members, Tao has continued to be successful as a solo artist, whether performing on stage as a singer, serving as a brand ambassador for Yves Saint Laurent, or acting in films and television series.
4. Zhang Yixing
Before he became a member of EXO in 2012, the 26-year-old singer, dancer and actor, whose stage name in is Lay, found fame in the entertainment industry as a child when finishing third in the Chinese television talent show, Star Academy.
Because of solo ventures and his frequent absences from EXO's group activities, there are rumours that Lay may be following in the footsteps of former EXO members, Wu, Tao, and Lu and leaving the boy band.
5. Han Geng
Whether or not you're a big fan of South Korean boy band Super Junior, you are likely to have heard of its 2009 smash hit, Sorry Sorry, featuring actor-singer Han Geng on vocals.
Han had been chosen by SM Entertainment to join the band in 2005.
Only a few days after the song's release the video went viral around the world – thanks to its catchy rhythms and upbeat melody.
However, Han chose to quit the band at the end of that year so that he could return to China to pursue his solo singing and acting career.
Want more stories like this? Sign up here. Follow STYLE on Facebook, Instagram and Twitter

Kris Wu, Lu Han, Huang Zitao, Zhang Yixing and Han Geng all signed with a Korean talent agency and joined boy bands before success as solo entertainers