Q: Tell us a little bit about yourself and your background.
A: I am a photographer from Valence in France. I used to work in Paris before I moved in 2012 to Hong Kong. I started photography right after I arrived in Hong Kong. First, Hong Kong fascinates me with its many contrasts. Changes can be drastic from one store to another, between super modern commercial buildings versus old-style walk-up residential buildings. I love the differences offered by the city in one blink of an eye. And I wanted to capture this. That [is what] triggered my interest in photography. But, it was during a trip in India that I totally fell into it. India is a mesmerising country and I really enjoyed shooting there; the Indian way of life [is] full of bright colours and amazing style.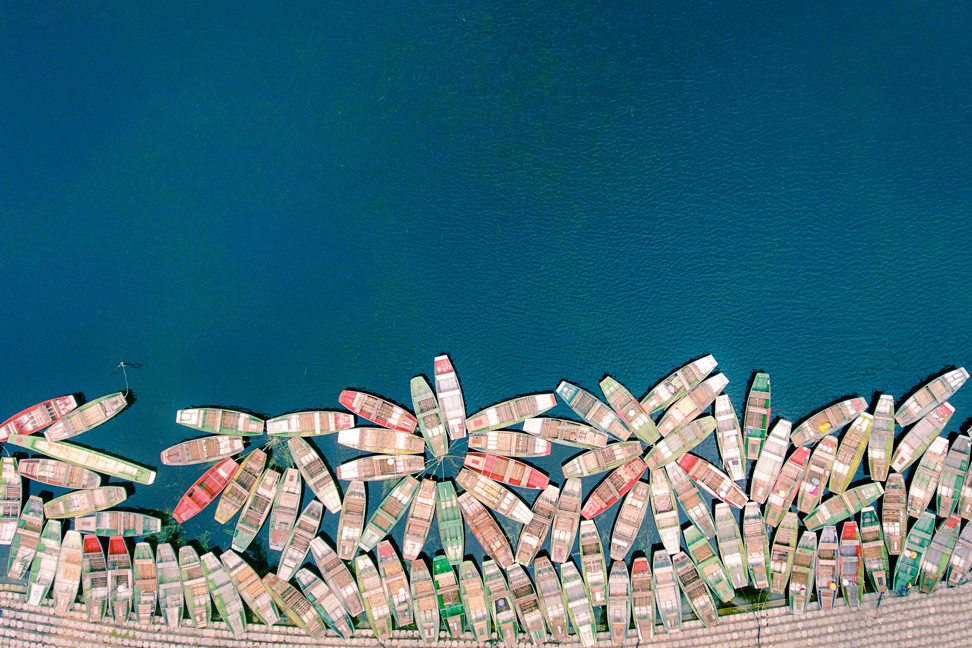 Q: What inspired your 11,000-foot-high photographic journey?
A: As I mentioned, I really got into photography in 2012. This corresponded with the emergence of the public drone industry. Consequently I was a drone early-adopter and wanted to use the drone as an advanced photography tool.
National Geographic photographer Keith Ladzinski takes on a mission
My goal was to shoot the city in a way that only drones can offer. [The 11,000-foot-high series] is a mix of geometrical drone shots. Any photo from the series represents a geometrical concept.
I also added some abstractions to the pictures [in the way I edited them] to make those photos appear like drawings or paintings, not only photographs.
Q: What equipment did you shoot with?
A: All those shots were done using a DJI Phantom 4 Pro drone.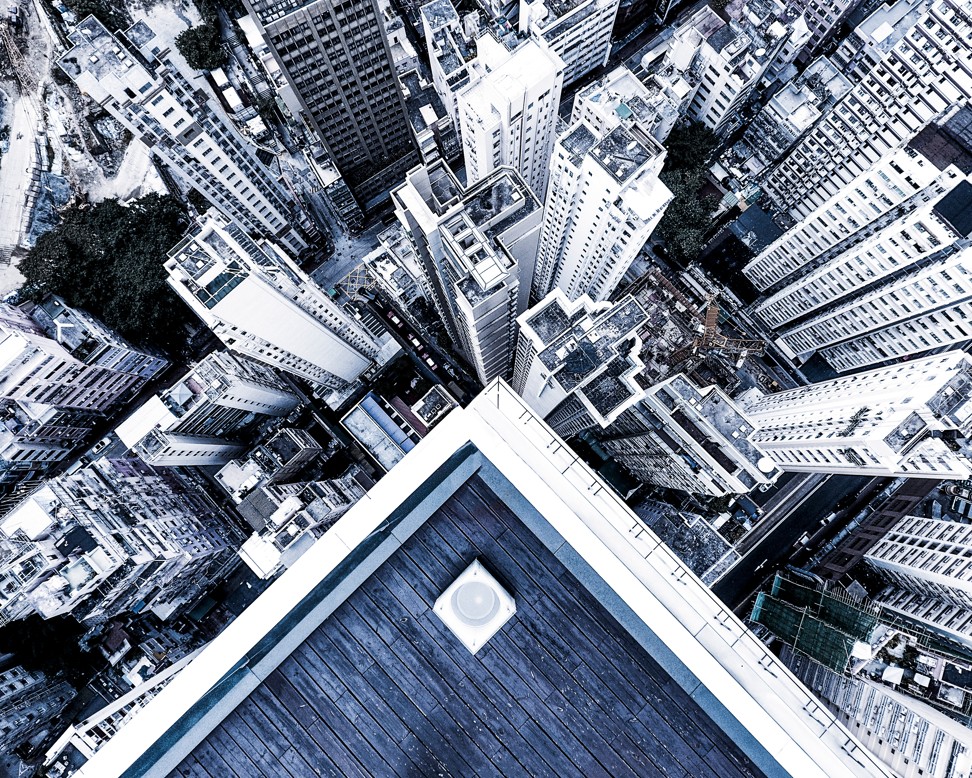 Q: Why do you shoot the way you shoot, and is there a story behind your style?
A: Yes, the main aspect of my work arises from a concept I have about Hong Kong: the chaos on Earth, The harmony in the air.
When I am wandering the streets, I mainly focus on the bustle of the city, the typical aspects of what makes Hong Kong unrivaled. The people, the contrasts, the energy that pours into the veins of Hong Kong Streets. People call it oppressive sometimes and I always make sure that my photos "smell of" the fast-paced environment that Hong Kong shows everyday.
Phinisi yachts say goodbye to hi-tech gadgets and hello to laidback luxury
However, when I fly a drone, I am more focused on the geometrical aspects of the city, the unity of the cityscape, the harmony of the residential estate. Everything looked much more organised than standing at ground level. This is the opposition between chaos and harmony that inspires me the most about shooting in Hong Kong.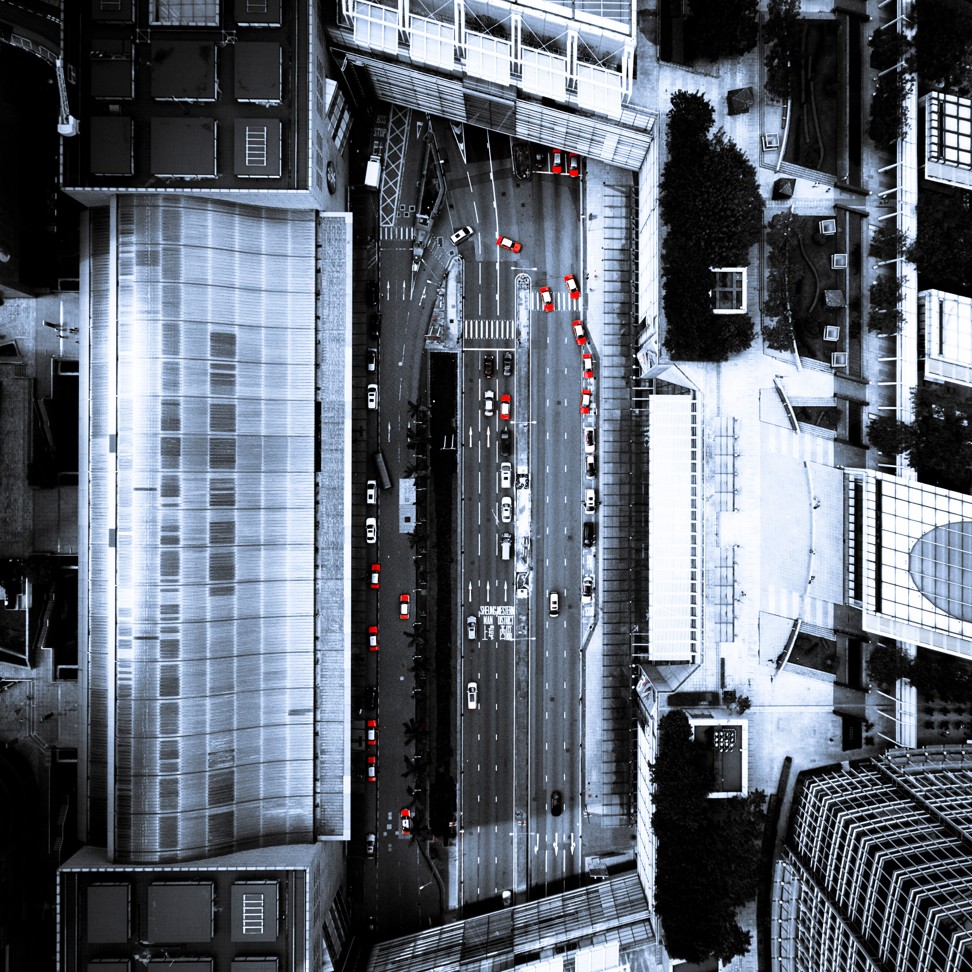 Q: Why did you decide to focus on Hong Kong?
A: I have been living in Hong Kong since 2012. I always knew I would focus on urban photography. I know this from the beginning. Being in Hong Kong is a blessing. Hong Kong has a lot of singular aspects that makes it very special and very interesting if you dig into it. A lot of very popular places where the challenge is to shoot differently. A lot of unknown places to reveal and to discover. I really fell in love with the city.
Q: What are your favourite parts of Hong Kong?
A: There are three places where I really enjoy to shoot in Hong Kong.
First is Sham Shui Po; [everything] is there: Chinese lifestyle, super geometrical shapes from above. Sham Shui Po is a limitless source of inspiration. That is my [favourite] spot Kowloon side. On Hong Kong Island, I really love the streets from Kennedy Town to Sheung Wan. I love the Western district – very quiet in the morning. I like to wander in those districts during sunrise mostly.
Finally, when I have time, I really like to get on the MTR and [travel] to the last stations on each line to see where I end up.
Alex Reyval's limited edition collection can be found at Yellow Korner's pop up exhibition at 58 Hollywood Road, Central, Hong Kong, from now until June 30. You can also see more of his work on Instagram.
Want more stories like this? Sign up here. Follow STYLE on Facebook, Instagram and Twitter