He's big, he's beautiful, and he's about to rock Hong Kong (pun intended).
Dwayne "The Rock" Johnson has arrived to promote his new film, Skyscraper, which is set in Hong Kong. Cast members Neve Campbell, Ng Chin Han and Hannah Quinlivan, and director Rawson Marshall Thurber join Johnson to talk about the film.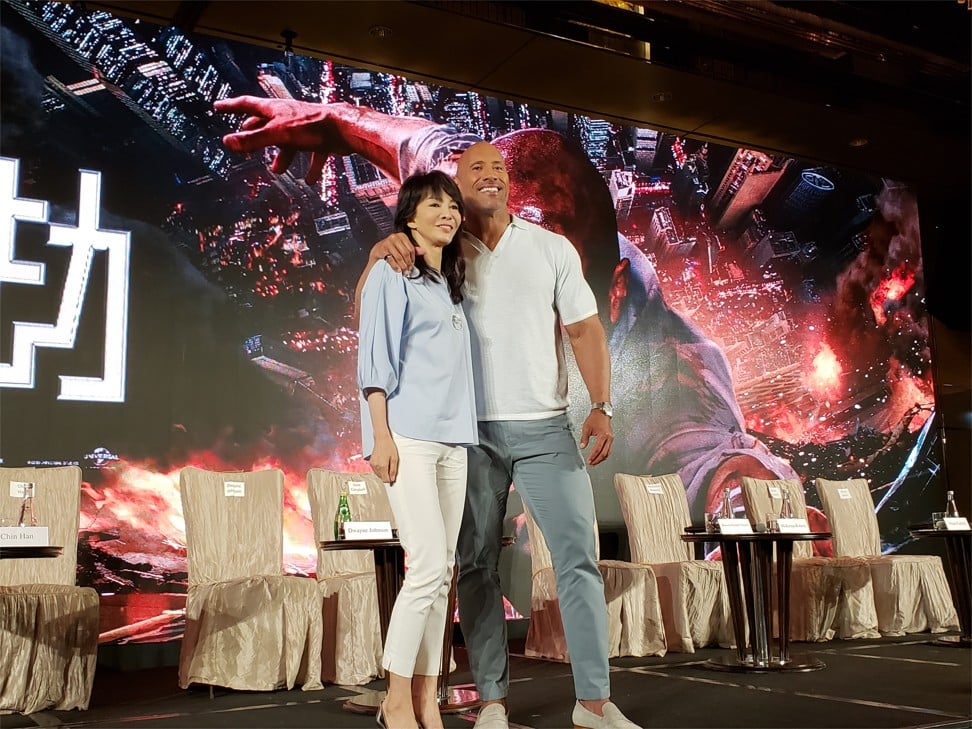 The cast and director are here for three days, for a press conference, a special fan screening and a fan meeting.
How The Rock conquered China's box office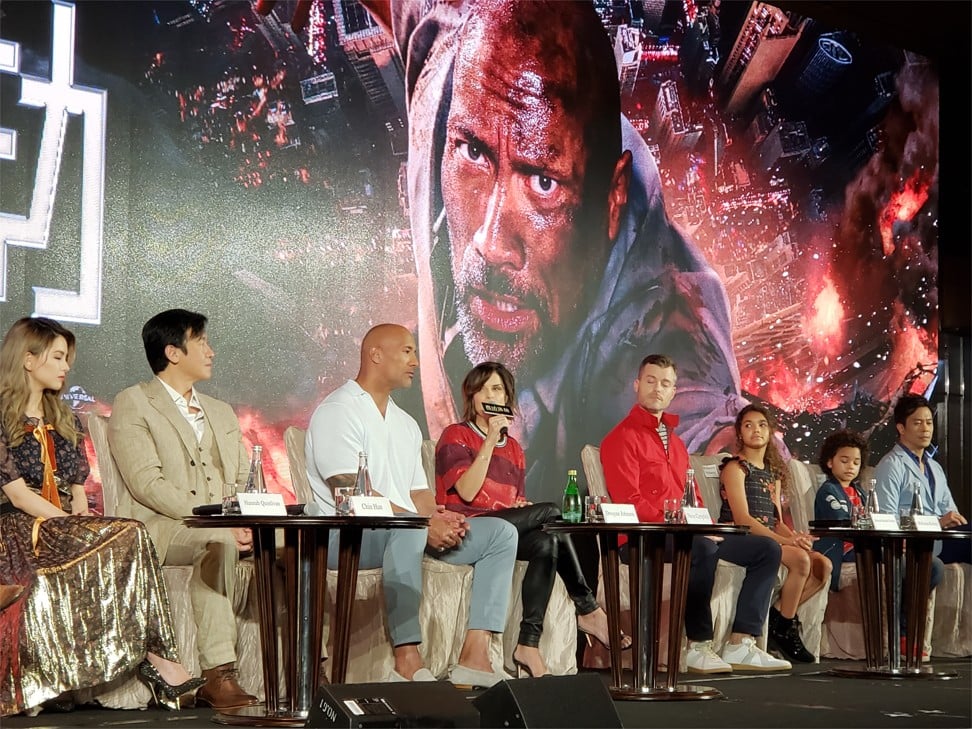 Wearing a white polo shirt, casual light blue trousers and slip-on shoes, Johnson tells us about his experience filming Skyscraper (2018).
The story is based on the life of former FBI agent and amputee Will Sawyer (Johnson), who lives in the tallest and "safest" skyscraper in Hong Kong with his wife Sarah Sawyer (Campbell) and their children. The skyscraper, known as "The Pearl", houses several floors that function as their own society. Sawyer expects imminent danger, and true to his belief, "The Pearl" is attacked by terrorists.
"It was a character that was very challenging. I did as much research as I could possibly do. I spent some time with amputees, I spent some time with men and women who were injured in battle," Johnson says, while talking about his preparation for playing the role of an amputee.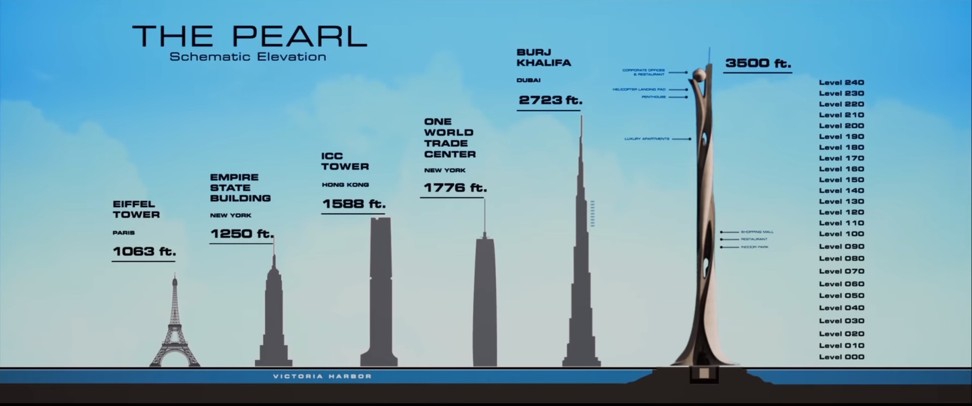 Compared to the Pyramid of Giza and the Tower of Babel, "The Pearl" is listed as 3,500 feet (1,070 metres) in height, and is supposedly the tallest and safest building in the Skyscraper movie world. Scenes from the trailer indicate that the film is primarily set in Hong Kong, and many shots of the city's iconic skyline can be seen.
"Two years ago I came to Hong Kong for the first time, and spent a better part of a week during your New Year celebrations scouting and I fell in love with the city. I went home and wrote the best script I could, to pay tribute to this city, which is one of the most beautiful cities on the planet," says director Rawson Marshall Thurber.

We all know that Johnson's movies are usually popular in the Chinese market. When asked why he thinks Chinese fans love him so much, Noah Cottrell jokes, "It's gotta be his hair."
After getting serious, Johnson tells STYLE that "There's been a growing amount of support over the years. I think one of the determining factors [was that I tried] to establish a relationship with Chinese audiences years ago. About 10 years ago, when Iron Man just came out, I realised that I wasn't getting scripts that were superhero scripts, and I thought, well, maybe the best and most important thing that I could do was establish a relationship with the Chinese audience, and audiences around the world, but certainly in the Asian market, with just me and not a superhero – I wasn't making movies where I wore capes."
Vin Diesel made US$20 million for eighth 'Fast and Furious' film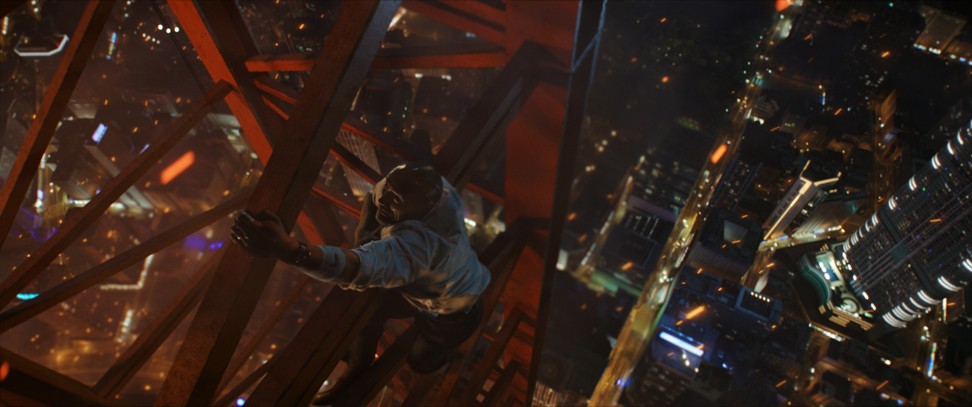 Fans of Hong Kong's dramatic skyline and over-the-top action movies (starring "The Rock", of course) will not want to miss this original live-action movie. Skyscraper will be released on Thursday, July 12.
Want more stories like this? Sign up here. Follow STYLE on Facebook, Instagram and Twitter