Streetwear has infiltrated high fashion. Nothing epitomises this reality more than Virgil Abloh's appointment as artistic director at Louis Vuitton and Kim Jones's appointment as artistic director at Dior Homme.
After years of avoiding it, luxury brands are now fully embracing the power of streetwear culture. If rappers are the new royalty of fashion, Clot from Hong Kong, Ambush from Japan and 1017 ALYX 9SM from the United States are the royal guards, imposing their vision on the fashion industry.
What Jimmy Choo's Sandra Choi really thinks about the collaboration with streetwear label Off-White
Continuing with the label's mission to put Hong Kong's street culture on the map, the streetwear brand Clot, founded by Edison Chen and Kevin Poon, does not have limits. In March 2018, Clot first made a splash at New York Fashion Week. Earlier this month, the duo headed to Paris with a presentation for Paris Men's Fashion Week and a four-day pop-up shop.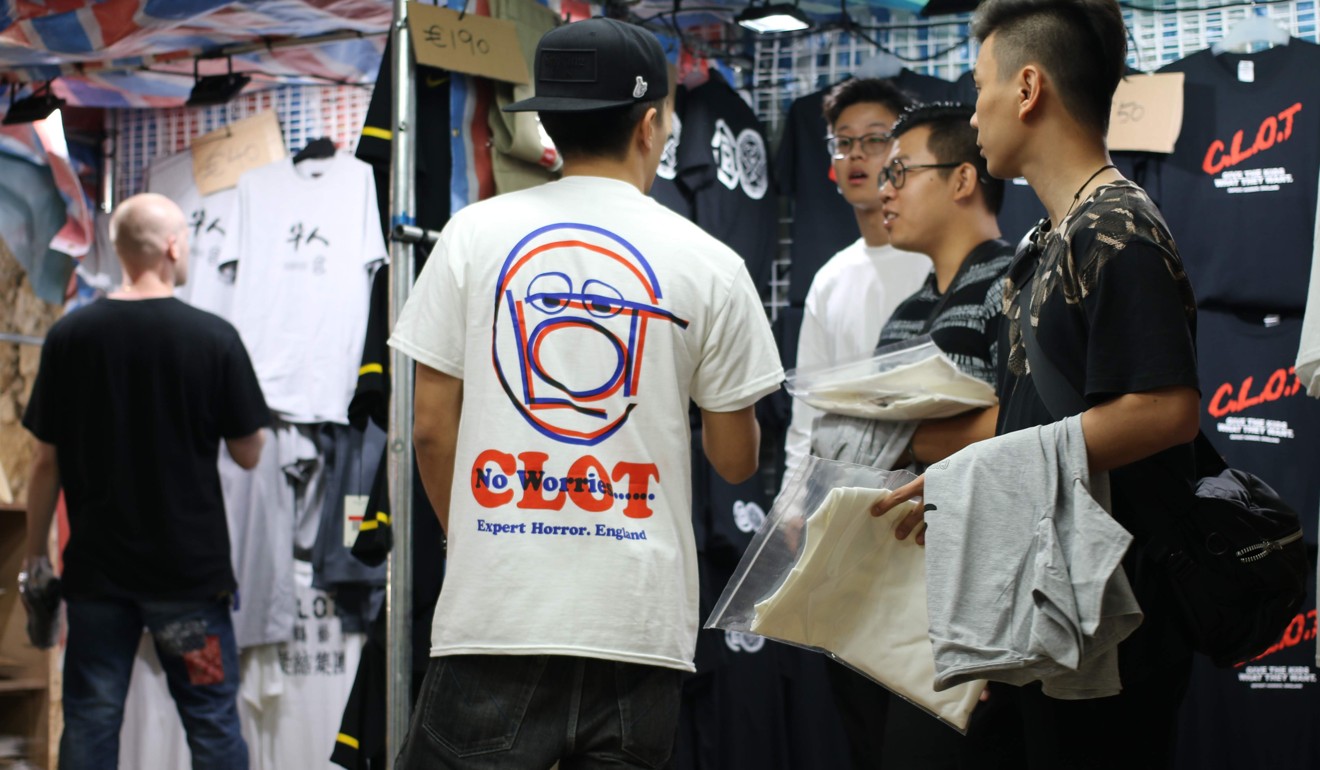 Clot is a protean project which started as a select shop with the coolest lifestyle goods, and evolved into an outstanding streetwear brand. While the huge department stores were still afraid of streetwear, the duo capitalised on their knowledge and took to representing the brands they really loved in Hong Kong. Today, Clot celebrates its 15th anniversary with an exclusive Nike football jersey. Its collaborators include popular Japanese designer Sacai, streetwear brand Fear of God, footwear brand Buscemi and upcoming British label Expert Horror.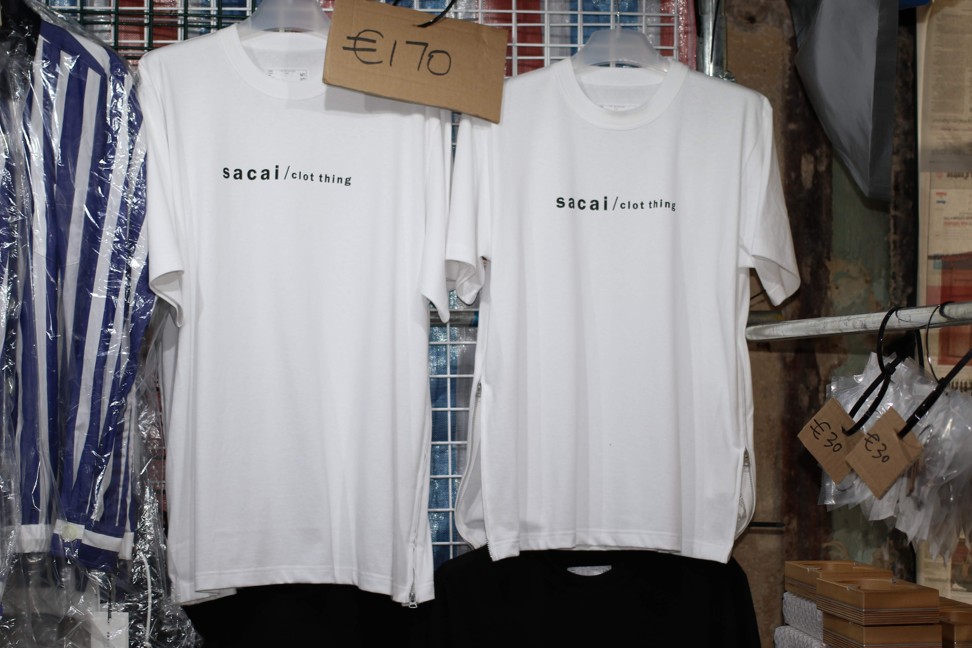 For the Clot spring summer 2019 collection, the brand recreates a Hong Kong market offering, in equal parts, a cultural experience and retail entertainment. Models are hanging out, sometimes dancing to the music under the ambient glow of colourful neon lights.
Chinese hip hop show with 200m viewers fuels millennial streetwear trend
Displayed on street vendor's stalls, a potpourri of streetwear staples, including an American flag T-shirt, large tracksuits with animal prints, baseball shirts, coach jackets, hoodies and slogan T-shirts. Largely inspired by American pop culture, the duo is also proud of its Chinese heritage, showcasing tangzhuang outfits in silk. Tireless globetrotters, the Clot partners will soon open a new store in Los Angeles.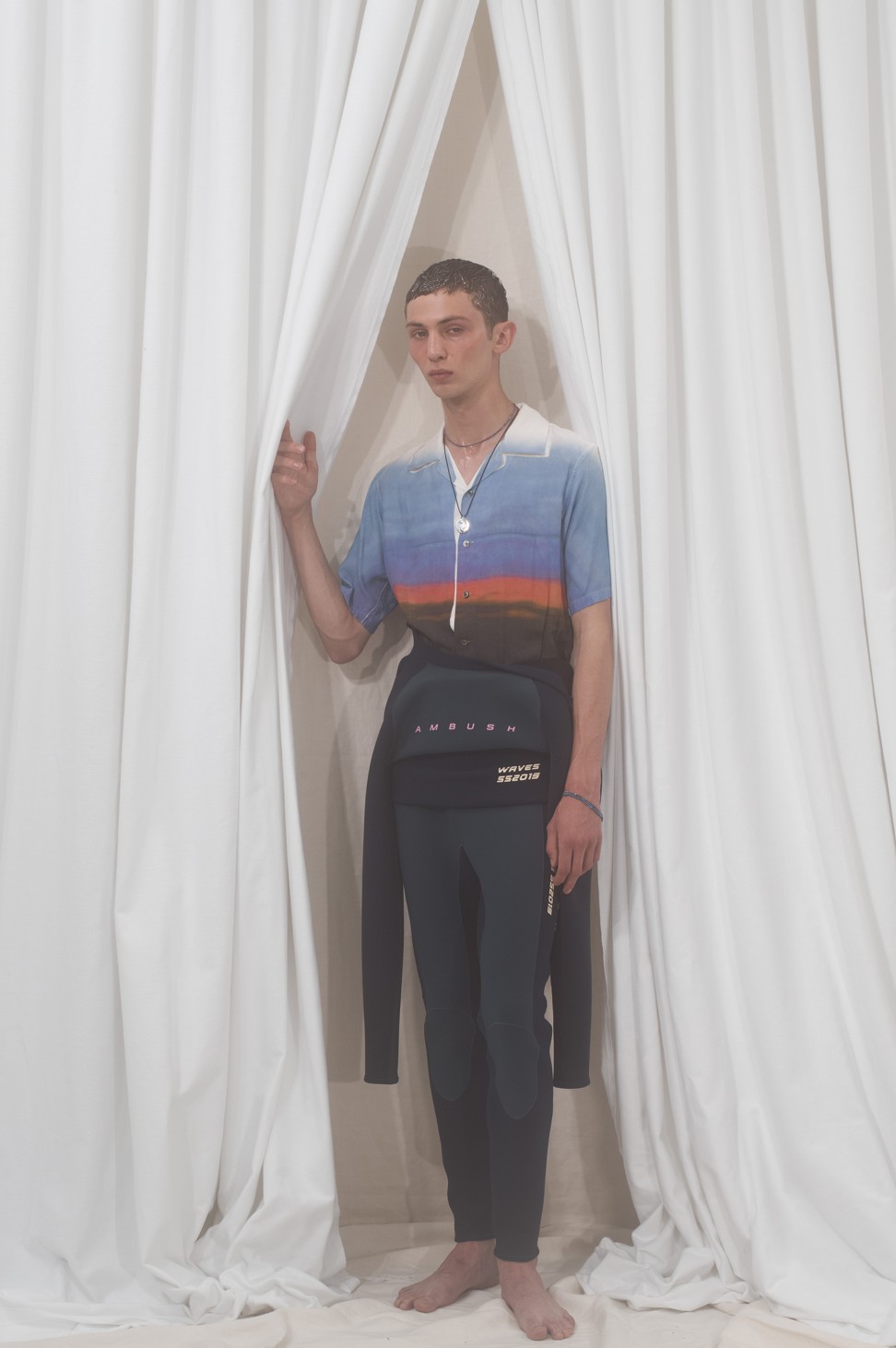 Since being a member of hip-hop group M-Flo, then later of the popular Teriyaki Boyz, the Japanese rapper Verbal has been at the centre of creativity in Tokyo. In 2008, along with his wife Yoon, Verbal created a popular jewellery brand called Ambush. Mixing edgy design, touches of humour and a few Japanese twists, Ambush has grown up slowly but surely, securing many points of sales around the world. Earlier this year, Ambush designer Yoon Ahn was appointed Dior Homme's new jewellery designer, under the supervision of her friend, Kim Jones.
This season, under the noise of crashing waves, Ambush unveiled a menswear and a womenswear collection at the Atelier Brancusi Museum in Paris. Titled "Waves", the collection is inspired by the beach lifestyle and includes garments made from natural fabrics such as cotton, wool and linen, surfing wetsuits in neoprene, jewels shaped like sharks, pearl earrings, bracelets and rings.
Why trek gear has lasting appeal to the streetwear community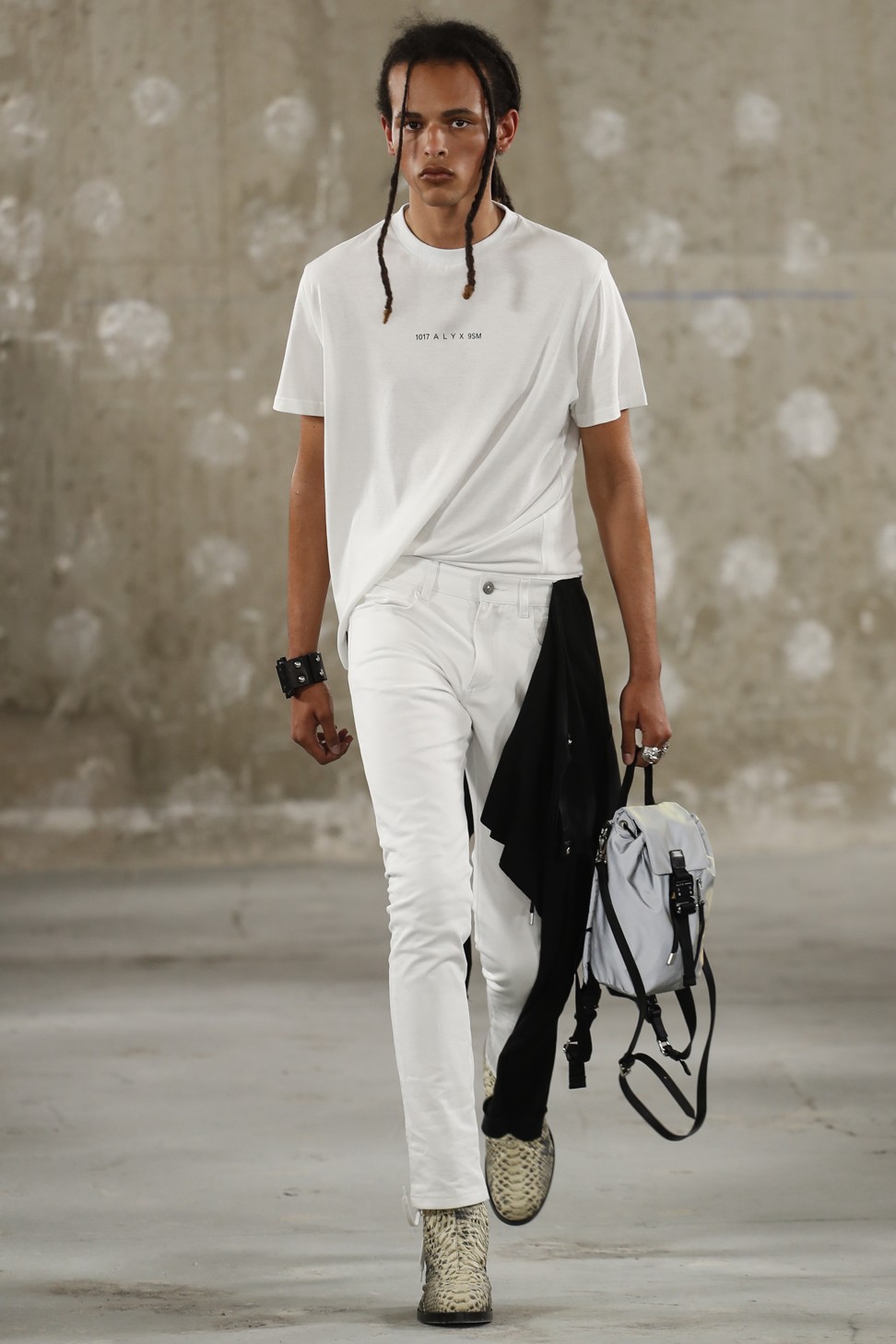 Matthew Williams is the American designer behind the Italy-based luxury streetwear brand 1017 ALYX 9SM, previously known as Alyx. The 32-year-old designer used to be creative director for Lady Gaga and Kanye West. In 2012, he founded the popular DJ and art collective #Been Trill# along with Heron Preston and Virgil Abloh.
Last month, Williams created a fair amount of hype when he released the first images of his collaboration with Nike, photographed by his mentor, Nick Knight. To step up quality, the designer moved to Italy with his family to focus on his emerging streetwear brand. At Paris Men's Fashion Week, he unveiled his 1017 ALYX 9SM spring summer 2019 collection.
Williams's creations are the result of using advanced textiles and complex technical processes: laser-etched rainwear patterning; Kevlar and leather bonding; sophisticated garment dyes; engineered steel hardware. The label, 1017 Alyx 9SM, is described as streetwear, but Williams is pushing for an edgy and industrial touch, always with Nike for footwear.
Evisu gets some street-cred to target younger generations
Clot, Ambush and 1017 ALYX 9SM each have an inclusive vision, mixing menswear and womenswear. Although they come from a streetwear culture, they showcase their own universe, using their own rich vocabulary.
This new generation is incredibly creative. They are willing to spend hours online for a capsule collection. Their fashion Bible is not Vogue, but Hypebeast. If Nike is their religion, Kanye West is the prophet. Hip-hop culture is doing just fine after all these years, but for how long will streetwear stay relevant in the fast-paced modern fashion industry?
Want more stories like this? Sign up here. Follow STYLE on Facebook, Instagram and Twitter