This article was originally written by Nic McCormack for Bloomberg.
Governors Island is a mere eight-minute ferry from the southern tip of Manhattan (five minutes if you are travelling from Brooklyn's Pier 6) and already a favourite summer respite for harried New Yorkers. Before you have had time to stow your bike and collect your thoughts, you have been transported to a 172-acre, car-free green space with playing fields and historic buildings, art installations and a grove of hammocks, plus an altogether slower pace.
Now you can sleep there, too.
After opening on June 29, with a grand opening event on July 11, Collective Governors Island is a "glamping" camp from Collective Retreats that offers guests the kind of limited experience that is trending in travel right now.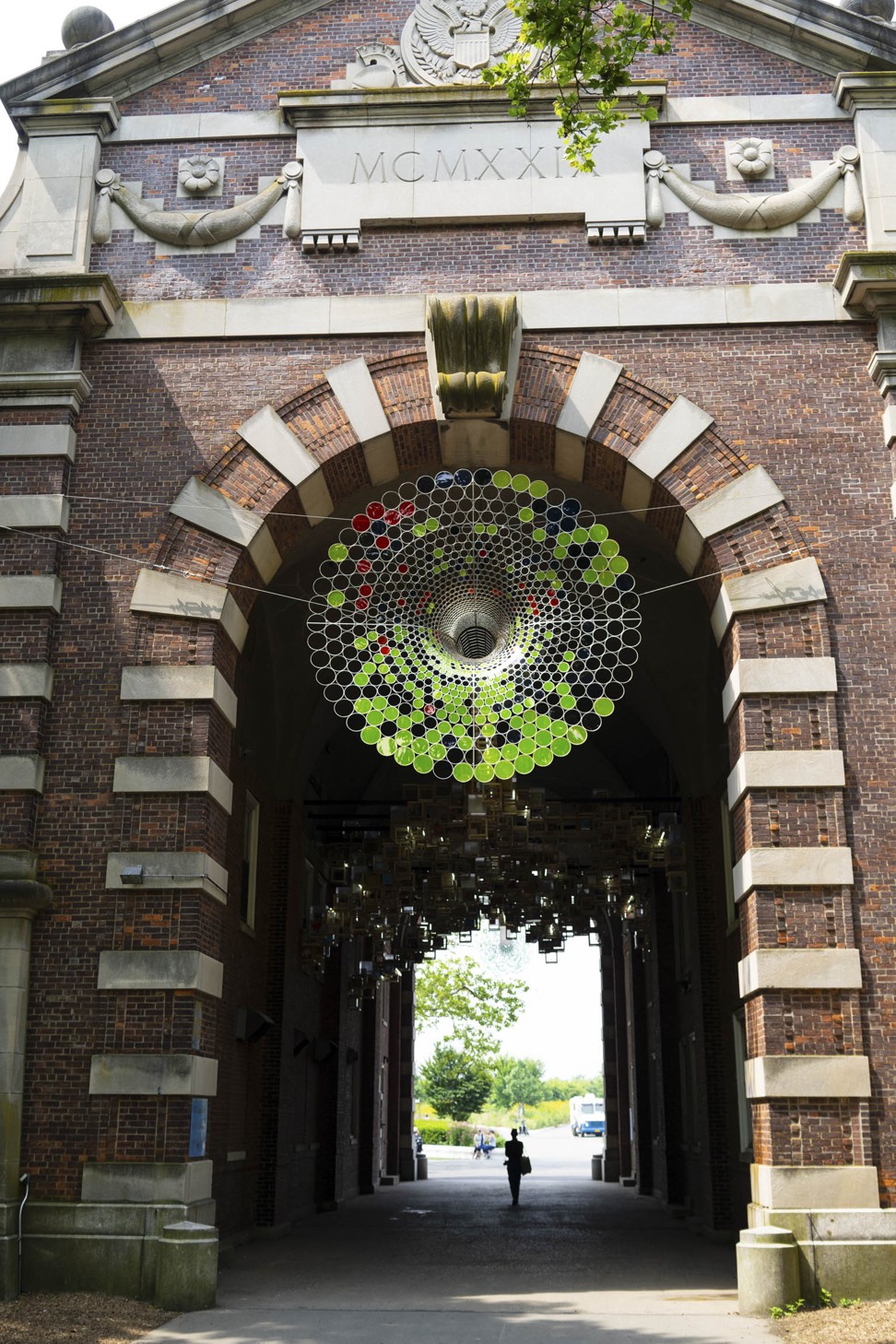 "Collective Retreats was born out of the belief that the travel experience doesn't need to be confined to physical buildings that inevitably start to depreciate and become outdated very quickly after opening," says Peter Mack, Collective Retreats' CEO and co-founder. Its mission, he explains, is to connect guests with the land, people and themselves. "We don't pave roads, pour foundation, or build any permanent structures to protect and respect the land we operate on."
HK$5 million glamping pod offers comfort of urban life in the wild
The company already offers seasonal luxury accommodation under canvas in other destinations where it would be difficult to build a hotel without affecting the beauty of the place, from 1,000 acres of ranch land in Vail, Colorado, and Big Sky, Montana, near Yellowstone National Park, to an organic farm in New York's Hudson Valley and a 225-acre ranch in Texas Hill Country.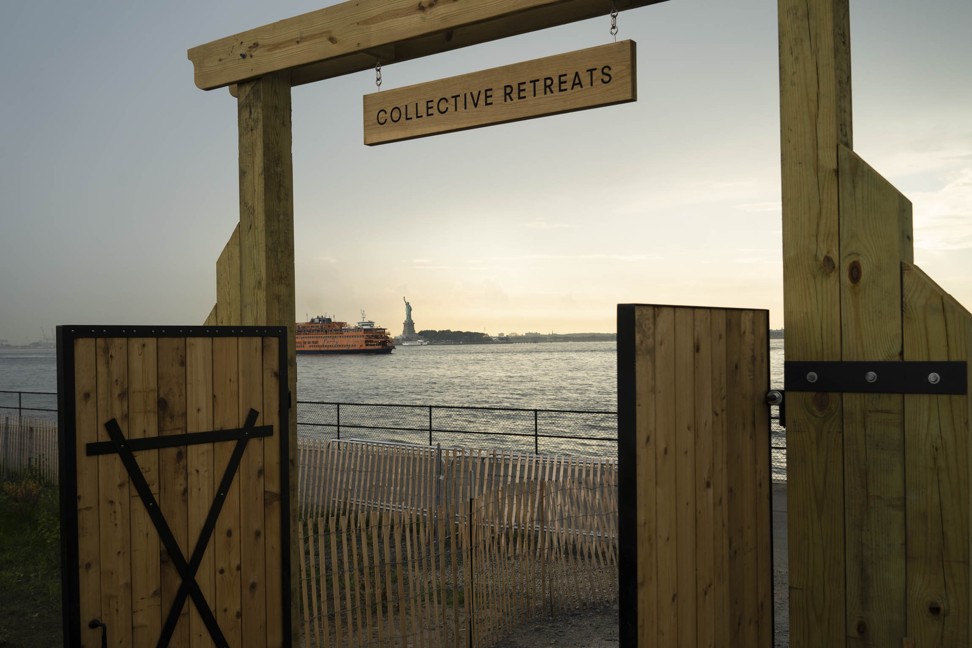 "With this retreat, we are excited to offer an oasis for New Yorkers and visitors to escape the concrete and grind of the city, reconnect with nature, and recharge," Mack says.
Collective's "asset-light" business model – subverting a traditional hotel approach, in that it does not own the land its camps are located on but is investing in a guest's experience of a destination – not only works for the Trust for Governors Island, which acts as steward alongside the National Park Service, it is also a model that appeals to veterans and innovators in the travel industry.
Simon Turner, former president of global development for Starwood Hotels & Resorts Worldwide, joined the company as an investor and adviser near the end of 2017, when a round of US$10 million in funding was also announced. Earlier investors include Sam Shank, founder and CEO of Hotel Tonight; Evan Frank, co-founder and CEO of Onefinestay; and Brad Gerstner, founder and CEO of Altimeter Capital.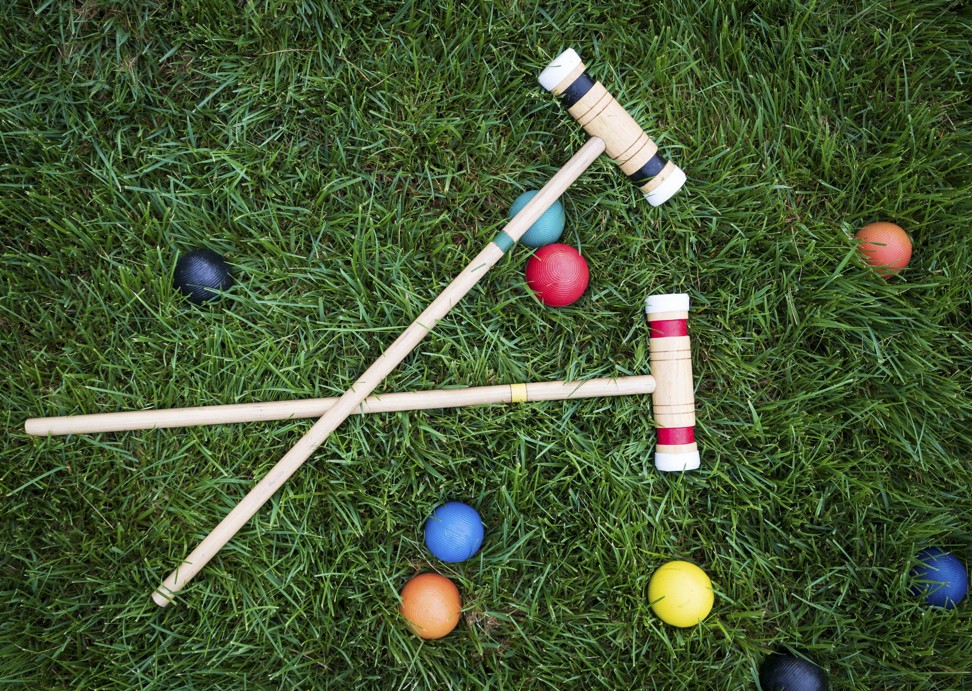 Glamping continues to develop as well. In a 2018 study, travel company Cox & Kings named it one of the top eight experiences that will continue to grow momentum this year, as an "immersive experience that doesn't compromise on luxury". Searches for "luxury camping" and "glamping" interests have doubled in the past three years, according to Google Trends.
Glamping: a new trend merging camping and luxury travel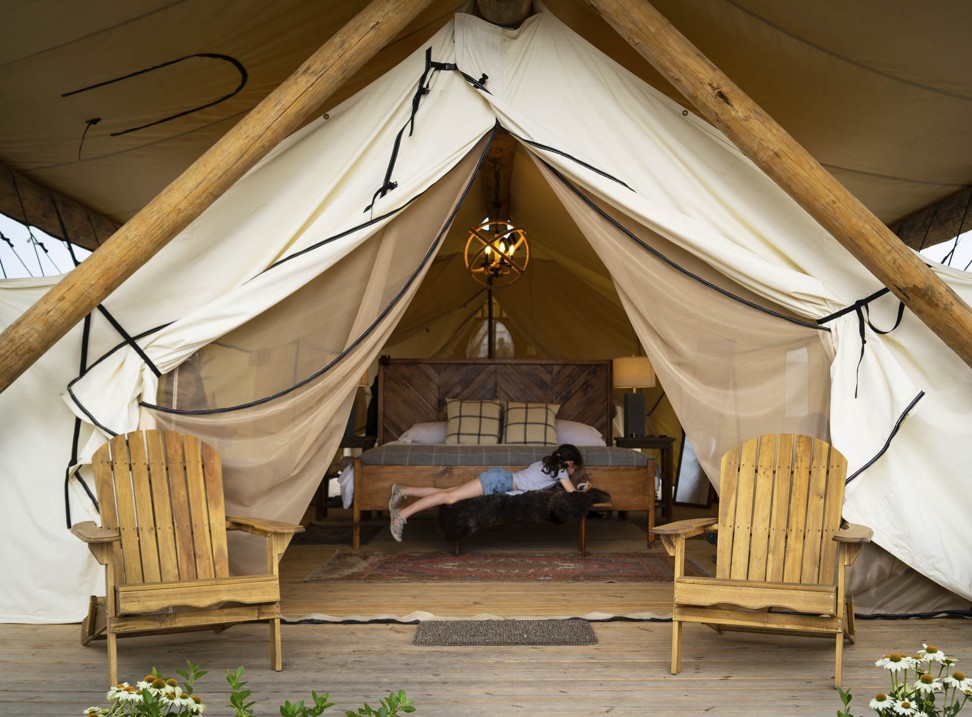 Full disclosure, after a mosquito-filled tent experience while island hopping in Greece, I have not slept under canvas since I was a student, which is why the upscale twist of Collective Governors Island appealed to me. I escaped midweek to the island, from an oppressively hot and humid Manhattan, with my children (Murr, 10, and Eve, 8). We were welcomed with a refreshing breeze as we cycled to the western side of the island to the six-acre camp (or is it glamp?).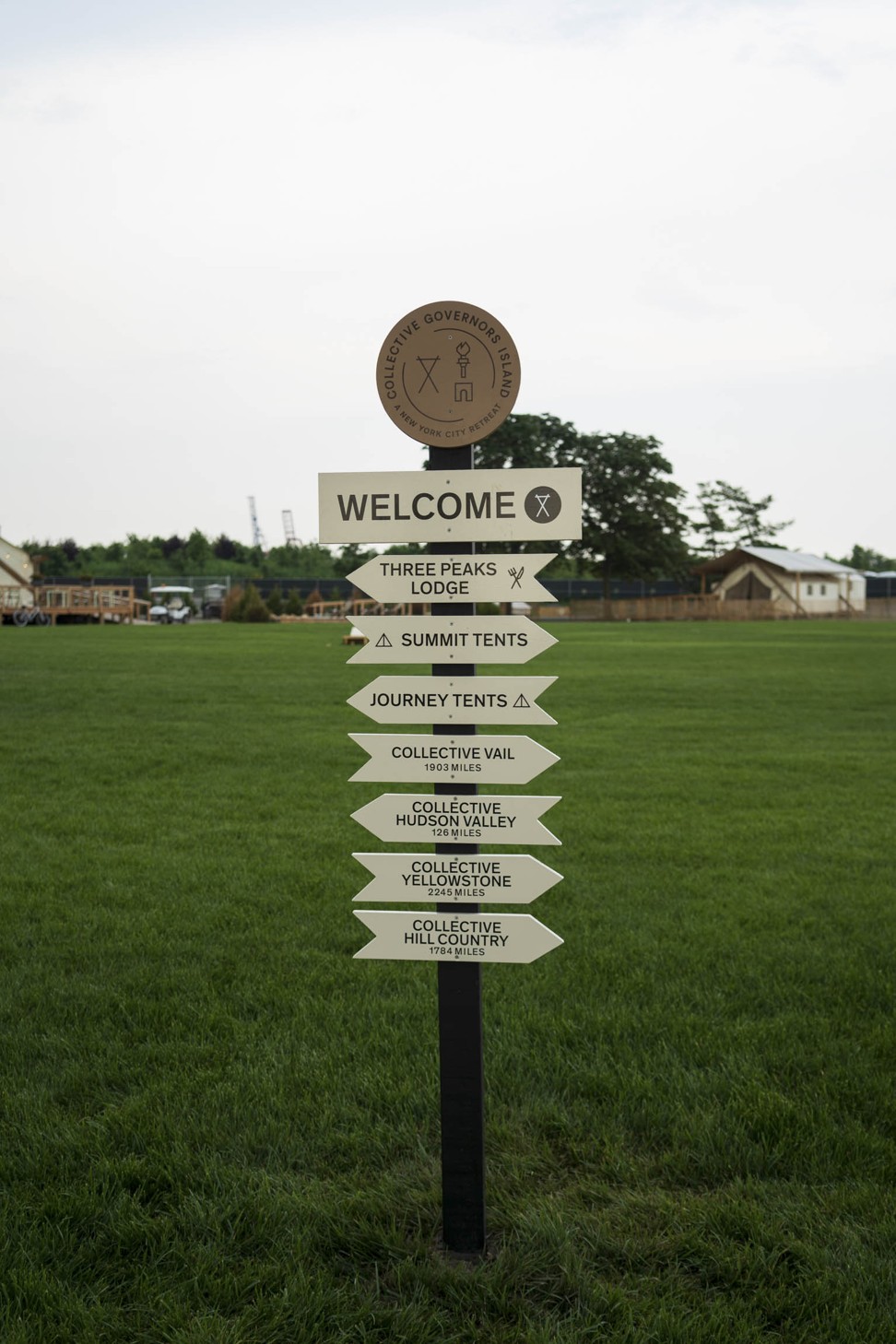 The accommodation arcs around a central lawn overlooked by Collective's Three Peaks Lodge restaurant, where you also check in, hang out, and take in a view of New York Harbor that includes the Statue of Liberty, Ellis Island and the Manhattan skyline. An adjacent repurposed shipping container is a bar (alcohol licence pending) and cafe for takeout, while a wooden stage will be used for live music performances but is also a handy platform for giant Jenga construction.
Are luxury camping retreats the future of weekend getaways?
The head chef, Jason Rutigliano, works from an open kitchen/tent adjoining the restaurant. He does wonders on induction plates in lieu of gas flame, which is not allowed on the island. When he is not cooking, you will see him sporting a selection of neon-coloured headbands and talking to guests with gusto about the island's farm, which supplies much of his produce, and the sustainability of the whole endeavour. He also played Uno with my children; it is that kind of place.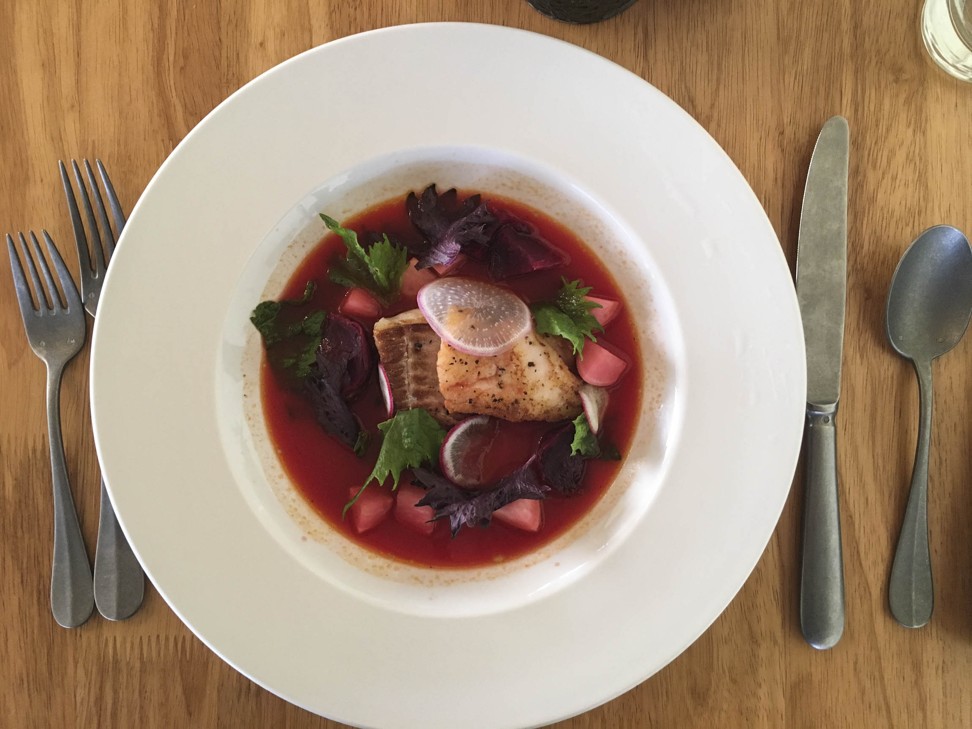 Diners can choose between an a la carte menu (highlights: chilled corn soup, US$10; pan-roasted fish of the day with seasonal vegetables, US$28; rigatoni Bolognese, US$24) or the three-course "Ferry to Flame" prix fixe, which will change depending on what produce is available. Additionally, we were offered a barbecue-in-a-box for a more authentic camping experience. You cook it yourself on one of the grills arranged around the lawn's edge, but I gratefully accepted "Plan B" – to order off the menu after some light rain crushed my barbecuing confidence.
There are two types of luxury tents available. Ten "Summit Tents" (from US$500, double occupancy, breakfast included) contain plush king beds or two singles and private bathrooms; roll beds can be added for up to two children under 12 for an additional US$100 a night per bed. Twenty-seven "Journey Tents" (from US$150, double occupancy) offer a queen bed or two singles and share sparkling bathroom facilities, all with complimentary Beekman products. Next season, there are plans to add eight "Outlook Shelters" made from shipping containers. These units will include AC/heating, kitchen, bathroom and a king-size bedroom with 180-degree glass walls to fully appreciate those knockout harbour views from your bed. For the 2018 season, occupancy is limited to 100 people.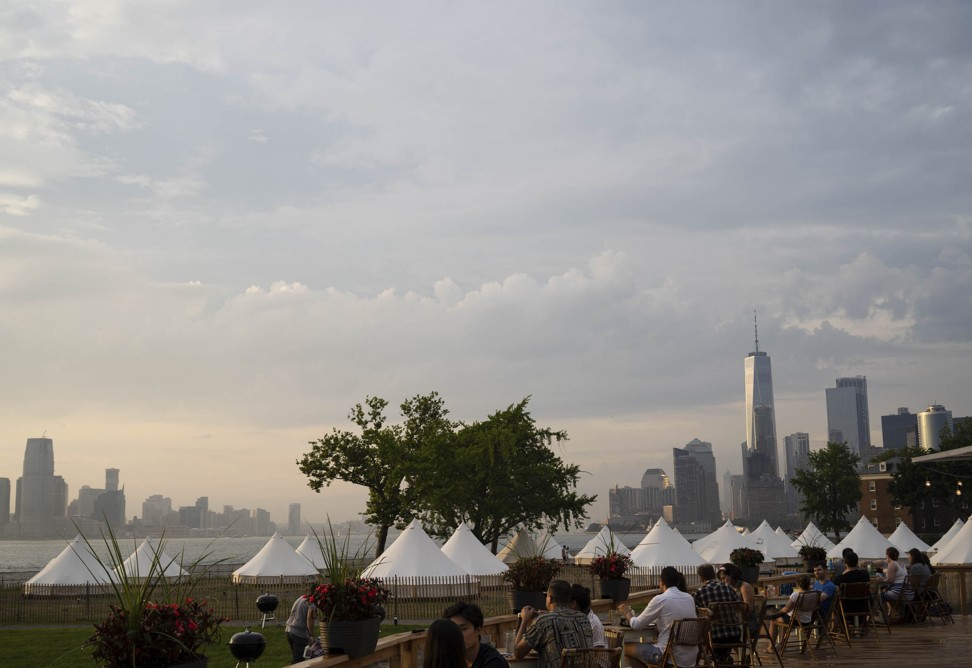 Inside the tents, it is pure comfort, with neutrals and natural finishes such as fur throws, wood and woven rugs. In the Summit Tents, designer Cassie Novick has peppered slightly different nautical touches throughout; ours came with a rope light fixture, vintage books and binoculars, and brass compass. Add to that the 1,500-thread-count sheets, a French press coffee bar, electricity, Wi-fi and a hot shower – this was a far cry from my experience of a dome tent in Greece. With the tent's front completely open, bug nets zipped up, we could not wait for the sun to go down and the whole scene to light up, as the Staten Island Ferry glided back and forth.
Mobile glamping may be the best way to go on safari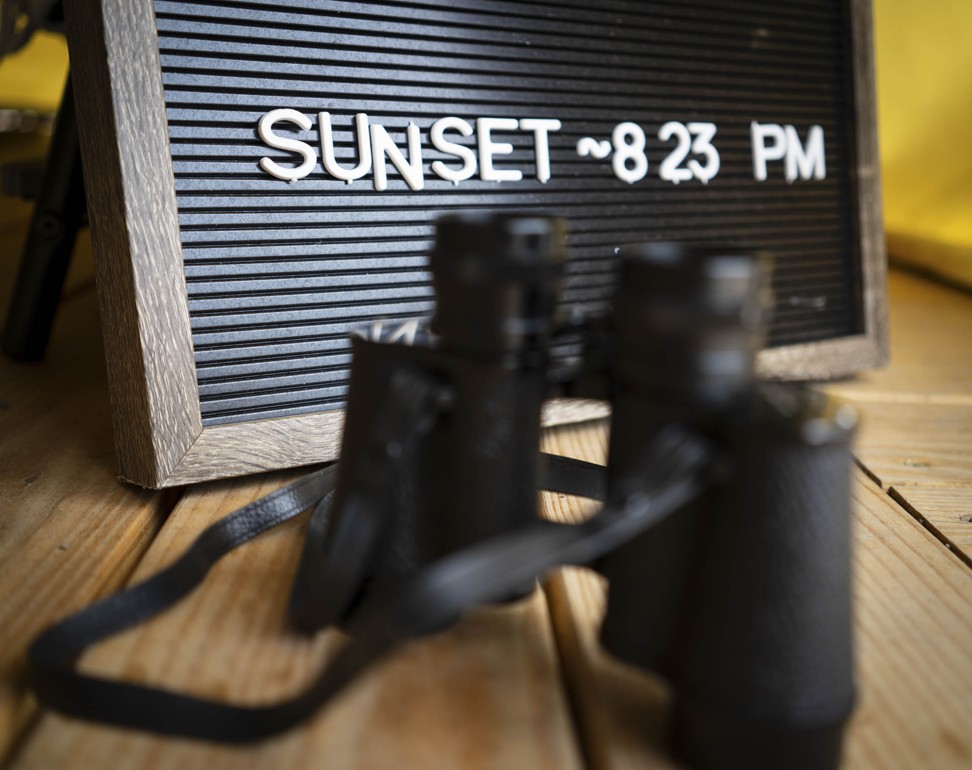 One caveat: For all the tranquillity that a night or two at Collective Governors Island offers, late evening is also when nightlife on the waterways comes alive with party boats. It is fun to watch for a while, but when the beats continue into the early hours, it becomes (literally) tiresome. My children slept through it after running themselves into exhaustion with new friends, but earplugs are an amenity that should be provided.
And keep those nets closed. Glamping or camping, it can get pretty buggy. Eve – a city cild if there ever was one – was slightly freaked out by the variety of insects slamming themselves against our door. By the end she was prodding and trying to identify them. There were also fireflies everywhere on the big lawn, which the children chased around all evening once the weather cleared.
After a spectacular pink-tinged, heavily Instagrammed sunset, guests gathered around a fire pit area with seating made from stone found on the island. Experience Managers Tim Ullio and Matt Haeffner stoked the flames and entertained the children with terrible jokes: "Don't burn yourself, it'll be a s'morgency!"
5 best honeymoon destinations Prince Harry and Meghan Markle may go to
Guests were a cross section of age groups, including Paul, a gentleman from Queens who gave us a lesson in how not to cremate a marshmallow, and we met plenty of fellow New Yorkers as well as tourists. Collective's Mack happily watched people mingle over sweet treats and wondered if he should add a second circle of stone seating. He said that previous guests have included a local couple who showered and dressed for work the next morning, catching the ferry directly to their jobs on Wall Street.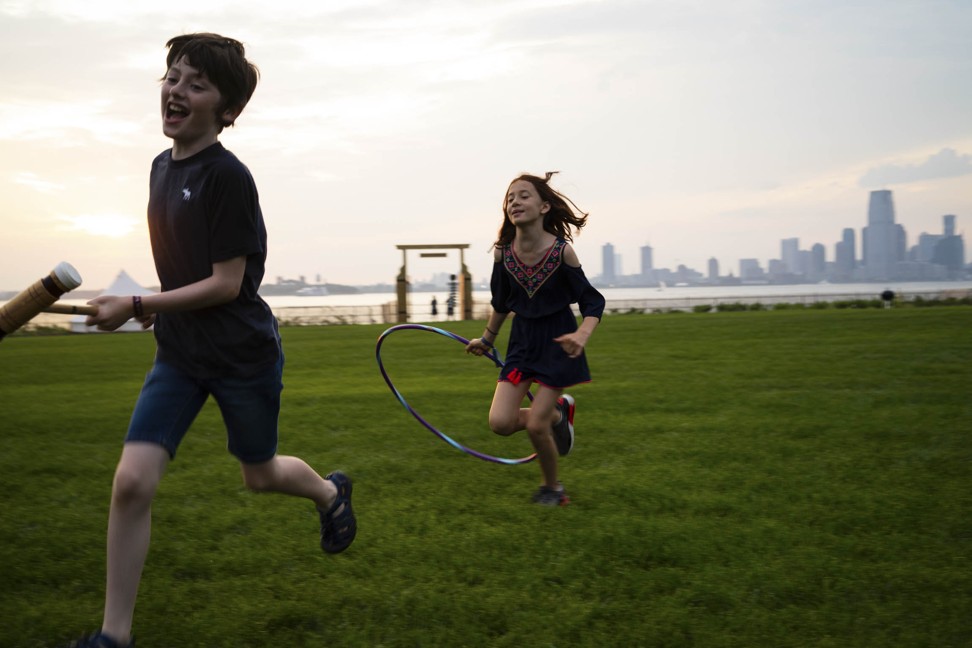 However appealing it might sound, you do not have access to all areas of the island throughout the night. There is a 10pm curfew on Fridays, 11pm on Saturdays (until September 1 only, then it reverts to 10pm as well), 7pm on Sundays, and 6pm Mondays through Thursdays, at which time we were gently herded back to camp from the Hills area by the island's custodian and his two border collies. But it is not exactly a hardship to settle around the fire pit or at the lodge and watch the sunset. You are free to roam from 7am, well before the ferries arrive with visitors, which is one of the joys of staying the night – you feel like you own the place. And even when the day trippers arrive, you do not feel exposed; the camp is your sanctuary, and there is an invigorating sense of freedom you do not have elsewhere in the city.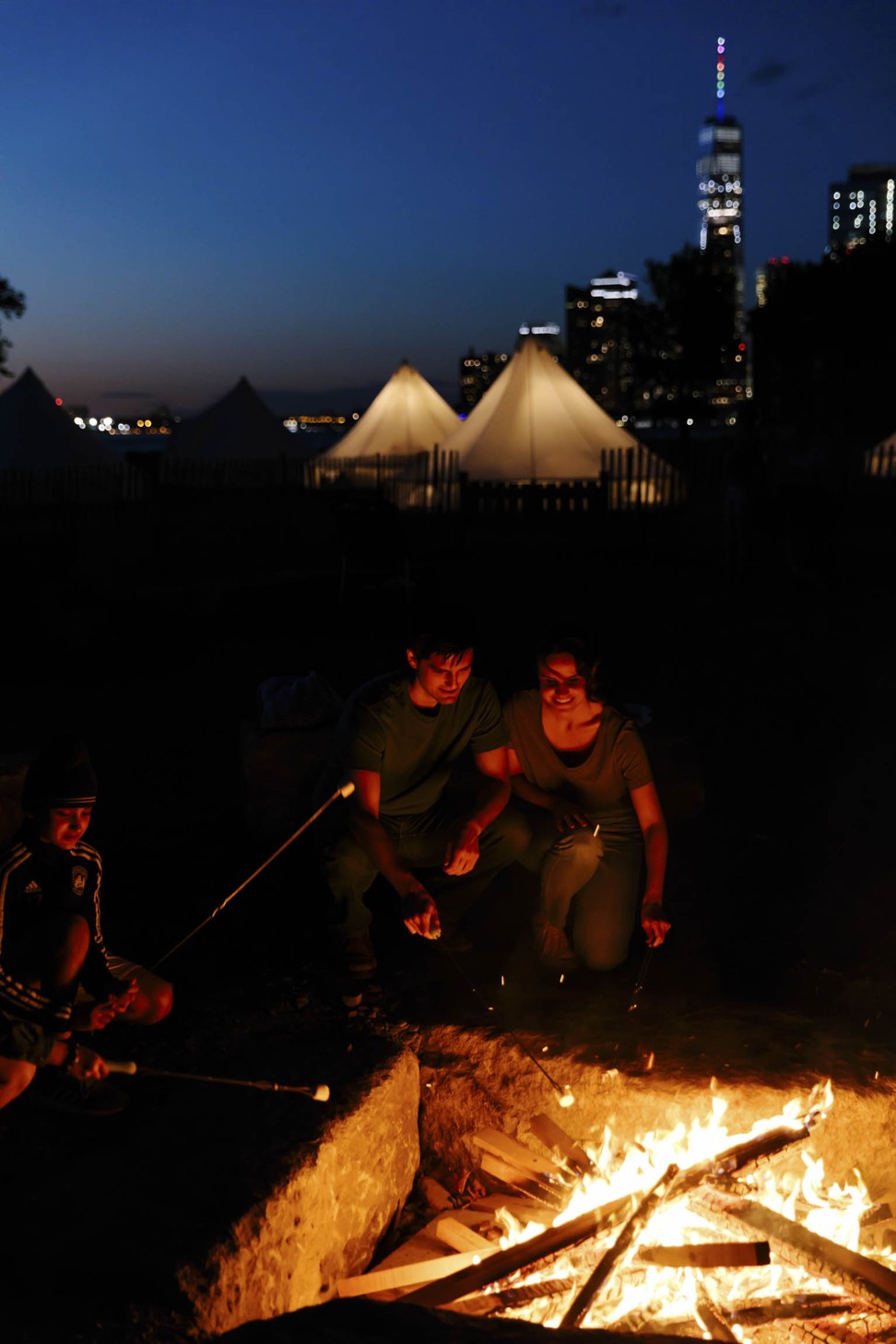 The children were silent on the short ferry ride back. After disembarking we walked headlong into the Fourth of July holiday crowds, and Murr wondered out loud: "It's weird, I feel like we've been somewhere much further away."
Collective Governors Island will run seasonally from May until October. Rates vary on dates and availability, starting at US$150 per night.
Want more stories like this? Sign up here. Follow STYLE on Facebook, Instagram and Twitter