Causeway Bay used to be the heart of Hong Kong's Mercedes-Benz world. Now it is Chai Wan, with yesterday's opening of the new Mercedes-Benz brand centre at Zung Fu House, 60 Ka Yip Street, Hong Kong Island.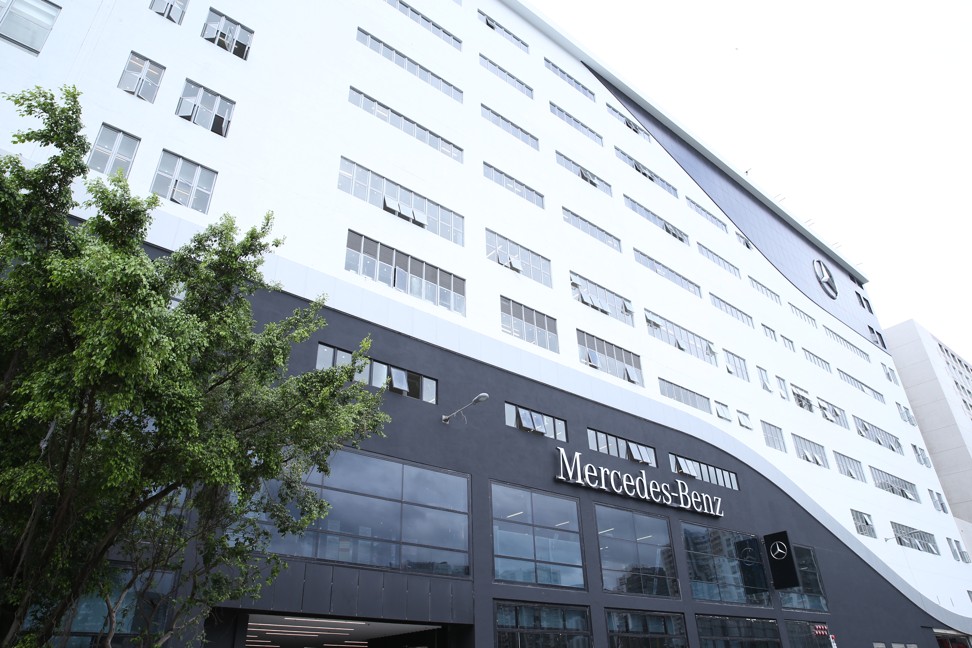 The marque's fans in Mid-Levels might say Chai Wan is out of the way, but the location reflects the effect of rising showroom rents on Hong Kong's luxury car world. Chai Wan is expected to benefit from the opening next year of the Central Wan Chai Bypass, and is closer to the island's traditional Southside test-drive "circuits" on the Shek O and Repulse Bay roads.
Hong Kong classic car collector flees city's 'crazy' parking-space prices
The new 441,000 sq ft, nine-storey brand centre also reminds ambitious Audi and ebullient BMW that Hong Kong is still a Mercedes-Benz town. After all, local dealer Zung Fu and the marque have served Hong Kong's rich for over 60 years, and now they have created "next-generation facilities and services" to match "customer needs that have evolved and changed over time".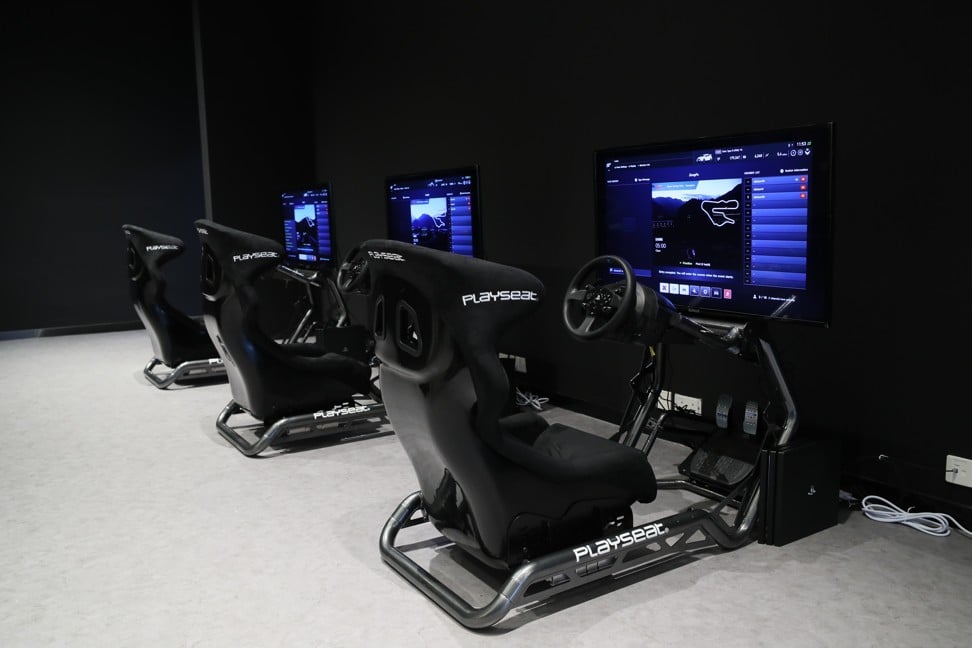 As a result, Mercedes-Benz's new Chai Wan brand centre offers a "one-stop shop" for the brand's owners with "the city's largest car showroom"; space for "24 display cars" and "fully integrated after-sales facilities", according to Mercedes-Benz Hong Kong.
And watch out Jaguar, Maserati and Lexus, because Zung Fu seems to have focused more on customer convenience.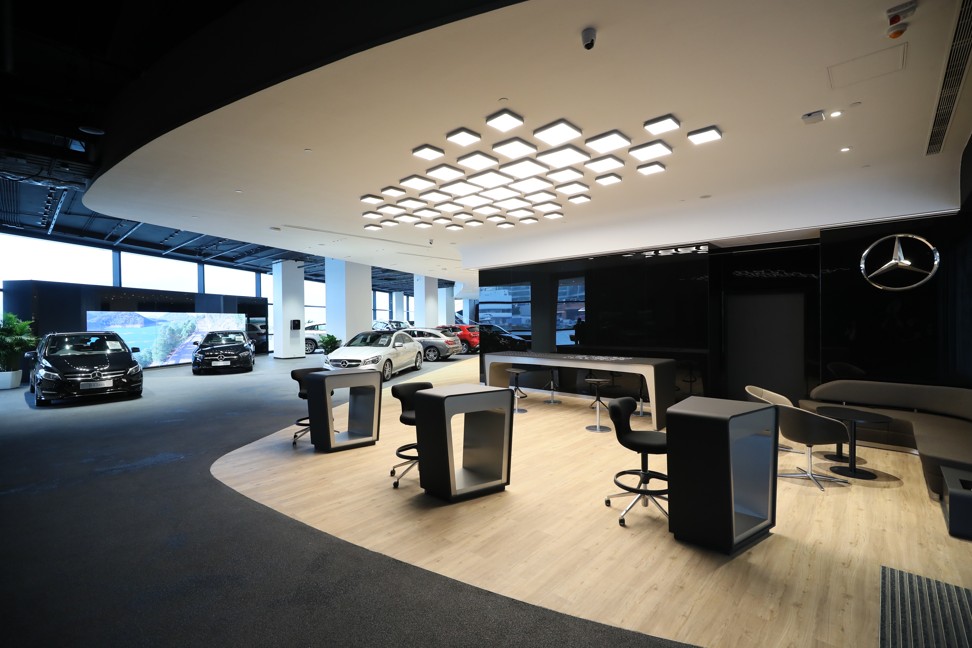 "Vehicle maintenance and repair services can now be booked any time, anywhere online, and maintenance service can be completed within the same day," Mercedes-Hong Kong tells Style. "For those who travel, they can use the new airport Drop & Fly service to have their car serviced while they are away." New drop-off and pick-up points, such as the Drop & Shop point in Causeway Bay, are being introduced "to minimise disruption and maximise convenience for Mercedes-Benz customers", the marque adds, citing how the "pioneering service" allows vehicles to be serviced while customers are travelling out of town.
BMW's new X5 SUV throws a challenge to Mercedes-Benz and Lexus
"Just drive to the Regal Airport Hotel, drop off your car for service and pick it up at the same location upon return," a marque spokesman says. "A service fee starting from HK$600 applies."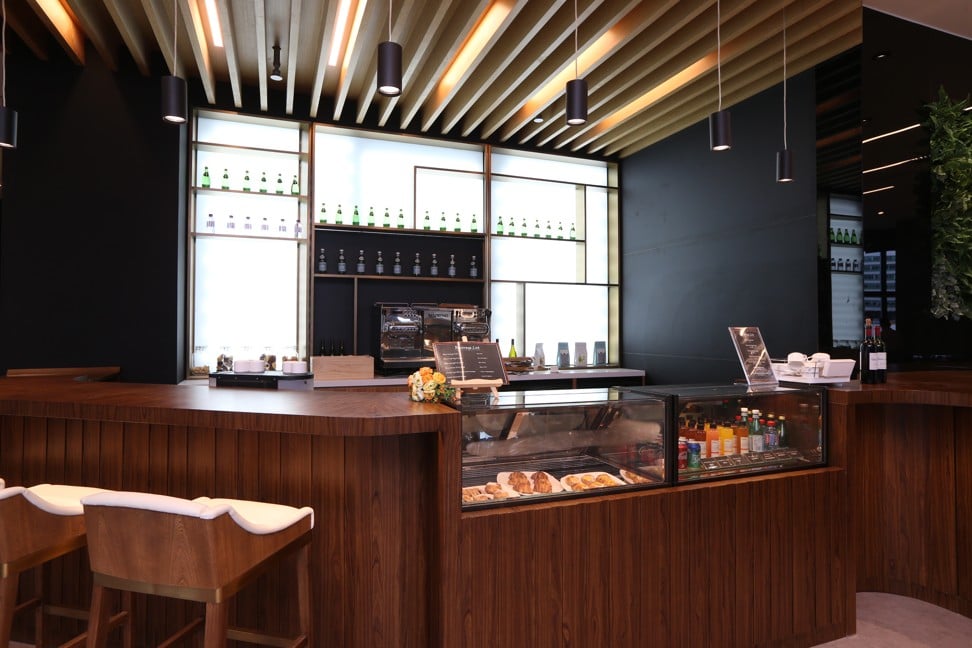 Vehicle services can also "be performed by dropping off at convenient locations such as Causeway Bay, allowing customers to continue their daily routines", the dealer says. "Cars will be serviced and can be picked up afterwards. Courtesy cars are [also] available while vehicles are being serviced, ensuring uninterrupted mobility, from HK$300 a day," the marque says.
"We're excited to introduce our new facilities and services for Hong Kong's Mercedes-Benz owners," says Zung Fu chief executive Ben Birks. "It feels great to focus on delivering a noticeably more enjoyable showroom experience, while also making ownership ever more easy and convenient."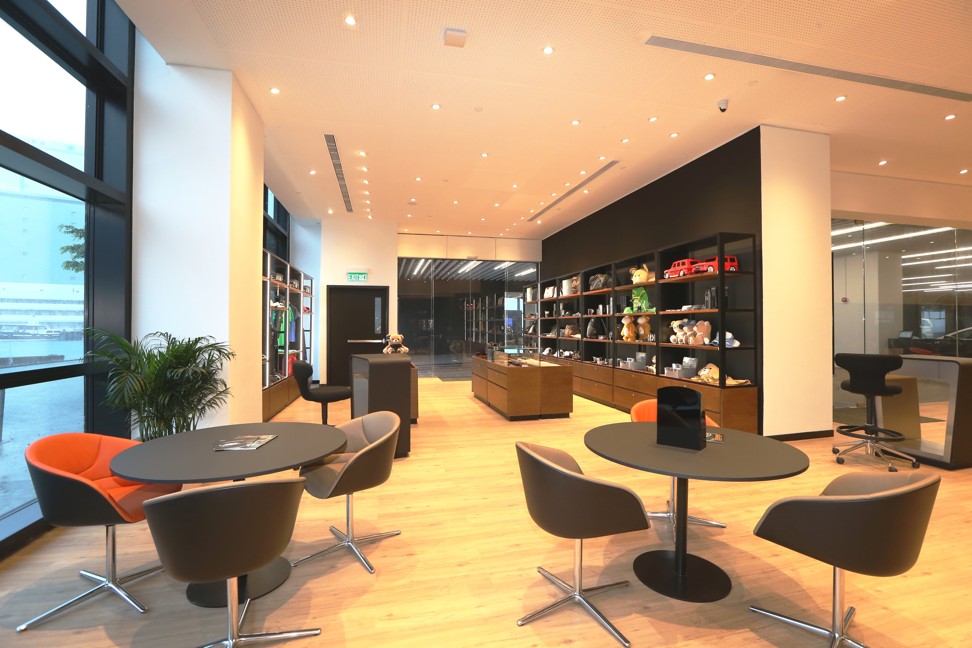 The marque's latest retail concept, MAR 2020, has been incorporated into the city's two Mercedes-Benz brand centres, says Mercedes-Benz Hong Kong president and CEO Frederik Gollob.
Mercedes G-Class gets its first makeover since 1979
"The two brand centres, the new lighthouse by the sea on Hong Kong Island and the location in Kowloon, feature the new exterior and interior design, as well as improved processes," he tells Style. "Together with Zung Fu, we are very proud that Hong Kong is one of the very first locations in the world to launch this new concept."
The Mercedes-Benz brand centre on Hong Kong Island also includes an 84-bay service centre, central parts warehouse, training centre, used car centre and lots of event space. The premises expands Mercedes-Benz's focus on the enjoyment of car ownership, with new leisure facilities for families, including the 650 sq ft Little Stars Kids Club, a dedicated children's playroom; a 55-seat Island Café clubhouse-style bistro by the harbour, a 160-seat 5,530 sq ft staff clubhouse and an 8,710 sq ft third-floor terrace "with wonderful sea views for hosting exciting events for the Mercedes-Benz owning community", the marque says. The centre also has a 5,970 sq ft service reception and customer lounge, and a 450 sq ft Mercedes-Benz gift gallery.
Want more stories like this? Sign up here. Follow STYLE on Facebook, Instagram and Twitter