Mercedes-AMG G 63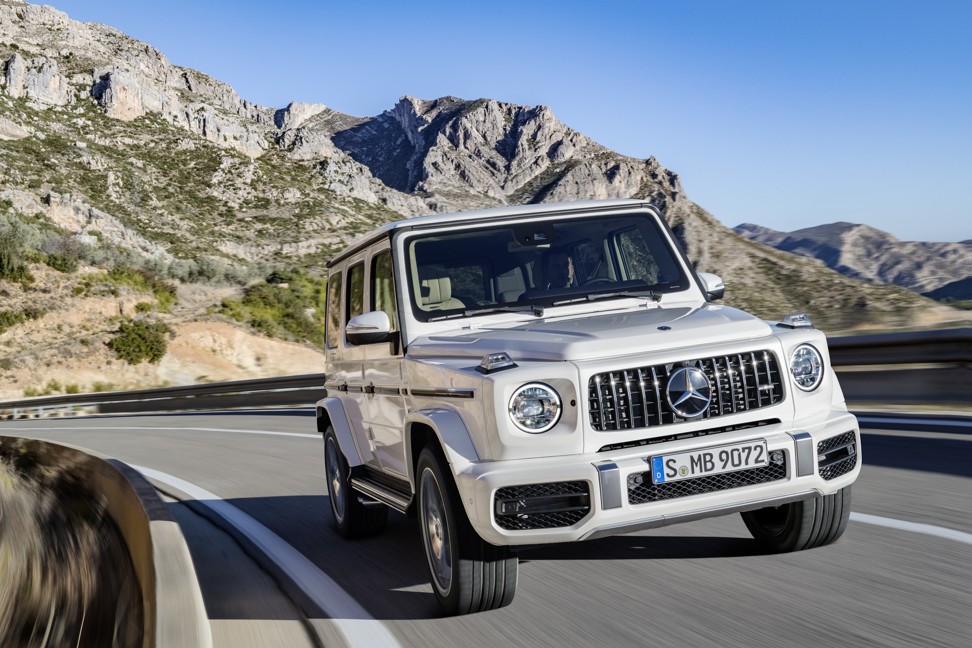 STYLE magazine has long been a fan of the square, chunky and curiously adorable Mercedes-Benz G-Class.
Here is a car that is adored by celebrities, fashionistas, oligarchs and potentates, and for good reason: the G-Class makes a girl feel beautiful, protected – and look sassy and powerful.
Now it's being showcased in Hong Kong.
Is Mercedes-Benz's luxurious new G-Wagen worth US$130,000?
On Thursday, Mercedes-Benz Hong Kong told STYLE that it stocks the uber-fast Mercedes-AMG G 63, and that's bad news for every other high-performance sport utility vehicle in town.
Yours for HK$2.568 million (US$327,000), this fashionista and tycoon magnet goes from 0 to 100km/h (62mph) in 4.5 seconds, tops at 220km/h and drinks just over 13 litres of petrol every 100km/h for 299g/km in CO2 emissions.
The [Mercedes-Benz] G-Class makes a girl feel beautiful, protected – and look sassy and powerful … Idle it outside Landmark Prince's and everybody knows you're refilling in Van Cleef and Chanel
Idle it outside Landmark Prince's and everybody knows you're refilling in Van Cleef and Chanel, and in a model that – like you – is distinctive, recognisable and moves with the times – and like you – now looks more stylish with age.
BMW's new X5 SUV throws a challenge to Mercedes-Benz and Lexus
"The new Mercedes-AMG G-Class has undergone the greatest change in its history – while remaining true to its well-proven virtues," Mercedes-Benz Hong Kong said.
"The G 63 underpins its unique position among performance off-road vehicles with the powerful drive system, the newly developed AMG Ride Control suspension, the AMG Speedshift TCT 9G transmission and the new interior with optimal widescreen cockpit."
This super "G" also gets a spanking new engine, the marque said.
"The AMG 4.0-litre V8 biturbo engine now also replaces the previous 5.5-litre V8 biturbo engine in the G 63," Mercedes-Benz Hong Kong said, citing how it whacks 585 horsepower and an eyebrow-arching torque of 850Nm.
"This is available across a wide rev range between 2,500 and 3,500rpm, and provides a sense of effortless superiority," the marque said, with an astute eye on automotive hierarchies above May Road.
"It absolves a sprint from zero to 100km/h in 4.5 seconds [and] this dynamic performance is maintained up to the limited maximum speed of 220km/h, or 240km/h with the AMG Driver's package."
BMW's new electric SUV iX3 makes a powerful statement
That's because Mercedes-Benz has found a new way to improve the G's engine.
"Two turbochargers are not positioned on the outside of the cylinder banks, but inside the cylinder 'V'," the marque said.
As a result, the G has a compact engine design and in car-talk gets a "spontaneous response of the turbochargers and low exhaust emissions, thanks to optimal airflow to the near-engine catalysts".
Audi A3 Black Edition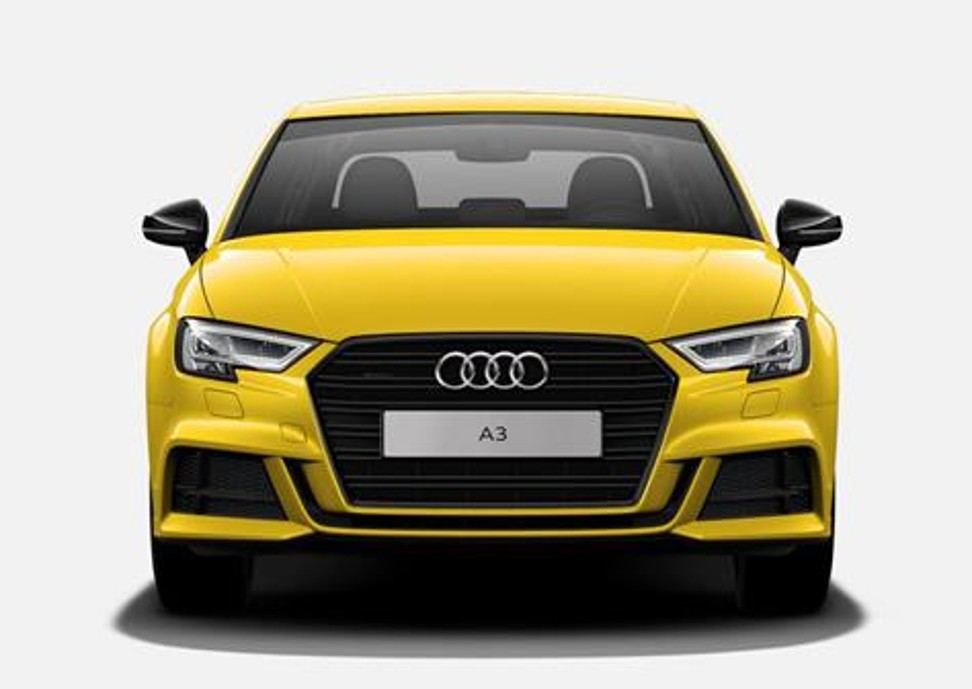 Meanwhile, Audi Hong Kong presents the A3 Black Edition at its Harcourt Road, Admiralty and Chatham Road South, Tsim Sha Tsui showrooms this weekend.
It's basically a 1.4-litre A3 that has been made-up with lots of black automotive "mascara" accents on its radiator grille and frame, front air intakes, door mirror housings, rear diffuser insert and rear spoiler, but the five-seater looks good in yellow or red and could suffice at Hong Kong Island commuting speeds from HK$279,900.
Its 150-horsepower engine can take you from 0 to 100km/h in 8.2 seconds via a 7-speed S tronic transmission and its "Cylinder on Demand" technology promises fuel consumption as low as 4.9 litres/100km.
The Audi RS7 Performance is every inch a stylish supercar
The "Black Edition" shouts an owner's sporty, competitive nature in the company car park, and its safely styled interior could be all you need beyond Sha Tin.
This weekend Audi Hong Kong is offering buyers a free upgrade to its Sport Package & Luxury Package, which includes its S line exterior, 18-inch alloy wheels, comfort key and panoramic glass roof.
There is also a "special offer upgrade to the Black Edition for Audi A3 Sportback & A3 Sedan [saloon]", the dealer told STYLE on Thursday.
Volkswagen Tiguan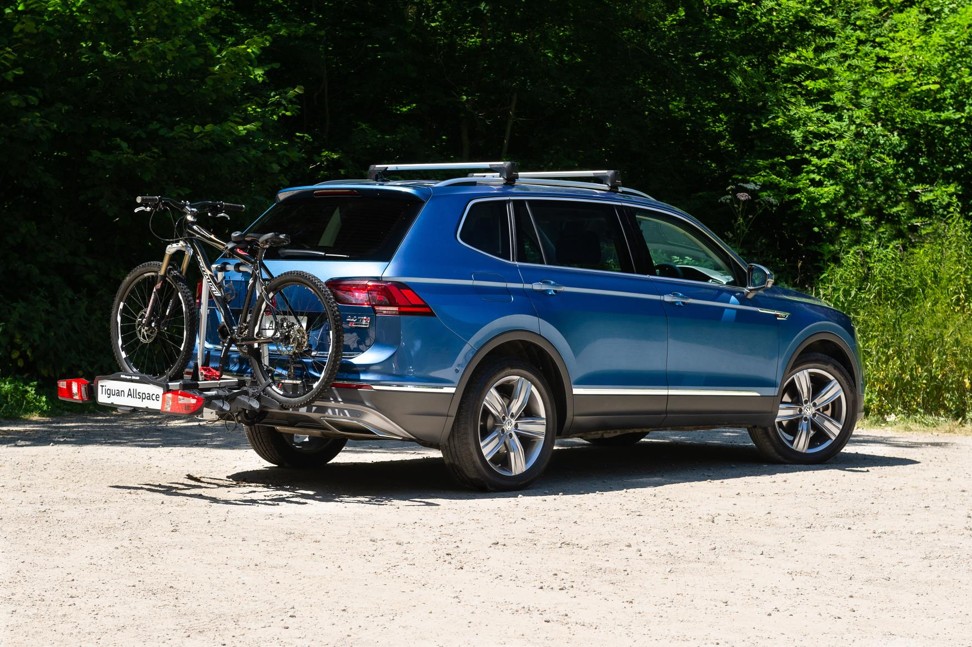 Volkswagen Hong Kong's Kowloon Bay showroom is holding a test drive promotion for a couple of Tiguan sport utility vehicles.
The basic 4.486-metre (14.7-foot)-long Tiguan Sport (from HK$299,980) has 150ps and can do largely everything a BMW, Lexus or Jaguar SUV can do in Hong Kong traffic with a respectably styled interior, a 1.4-litre engine and a six-speed DSG transmission.
Alfa Romeo wants new supercar to take on Ferrari and Porsche
The Tiguan Allspace 7-seater (HK$349,980 onwards) is 215 millimetres (8.5 inches) longer for easier entry, offers more seat positions and is worth a look.
Infiniti QX30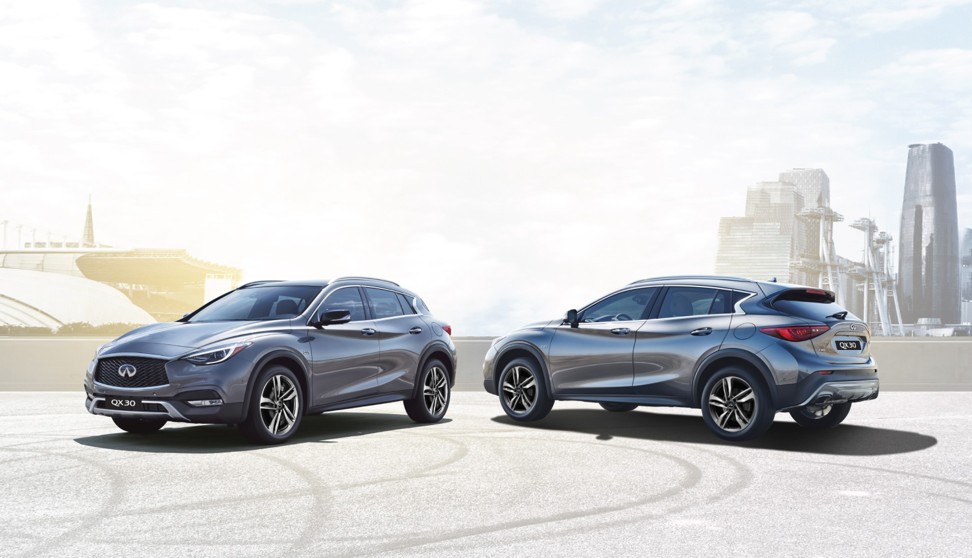 Infiniti Hong Kong presents the QX30 crossover in Kowloon Bay this weekend.
The marque's new DCH Building showroom might seem a long way from MacDonnell Road, but this promotion could be a good excuse to see how many local dealers have left Gloucester Road for Kowloon Bay –- and take a closer look at Infiniti.
Infiniti aims to triple China sales in next five years with five locally made vehicles
The Japanese luxury marque's designs have never been better with the Q60, the chunky Q80 SUV and the sublime Q and QX Inspiration concepts.
The two-litre turbo QX30 (HK$379,000) is also distinctive, comfortable and with lots of tech, from intelligent all-wheel drive and lane-departure warnings to park assist and an Around View Monitor with a moving object detection mode to see you through dense Causeway Bay traffic.
You also get Infiniti InTouch connectivity that integrates "navigation, convenience, security and entertainment into a dash-mounted, state-of-the-art system", the marque told STYLE.
The 208hp QX30 might seem the baby of Infiniti's range but the model mingles easily among Mercedes-Benzes and Bentleys in Hong Kong, and is respected for its design, comfort and tech. And the smaller, 4.425-metre-long car might be easier to park in Hong Kong.
MINI Cooper S: 3-door not 5-door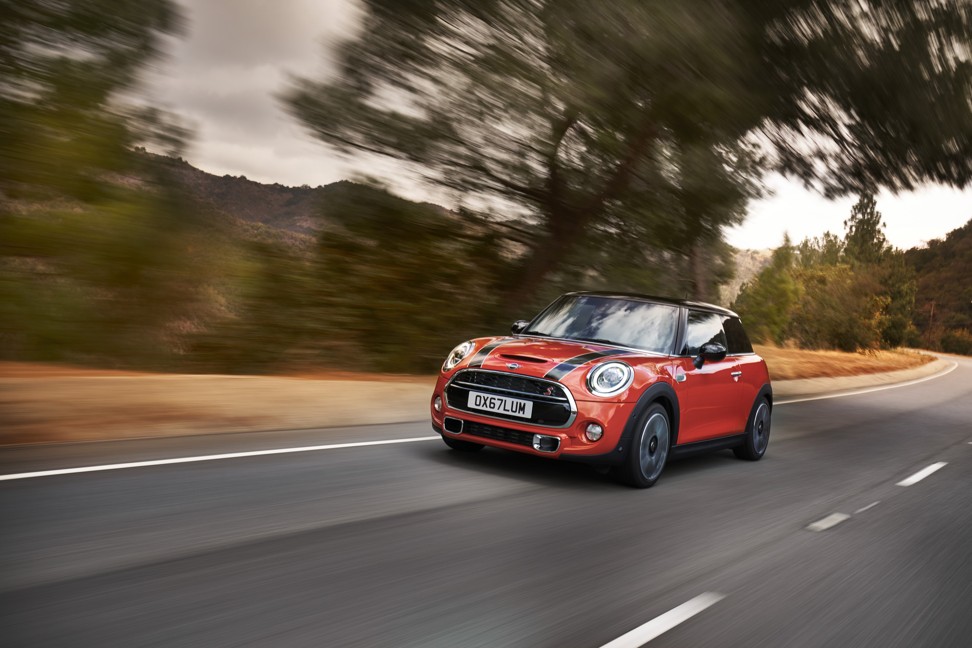 MINI has never seemed hotter in Hong Kong.
The word in Wan Chai is that the August 3 "MINI x AGA & Friends" Music Show at the Hong Kong Convention and Exhibition Centre has been sold out and the brand's Gloucester Road and Tsuen Wan showrooms could soon be heaving with millennials.
The MINI Cooper S makes every driver from 18 to 80 look chic and intelligent as it is loaded with tech. If its handling doesn't dazzle you, then its funky dashboard tech and start button will
MINI Hong Kong is pushing its new 5-door MINI Cooper range (from HK$289,800), but STYLE sticks to the smaller 3-door version because it looks leaner, probably handles better and sticks to the model's traditionally youthful style, which includes moving the front passenger seat forward to allow young people and dogs to sit in the back.
The two-litre, 192ps MINI Cooper S (HK$359,800 for the automatic) is an ageless, timeless drive and still the best value for styling, speed, fun and manoeuvrability in Hong Kong.
The automatic S accelerates from 0 to 100km/h in 6.7 seconds, tops at 233km/h and is effortless to manoeuvre on 17-inch wheels.
The best non-car stuff to buy from Bentley, Porsche and BMW
An easy parker at 3.85 metres long – and 18.1 centimetres (7.1 inches) shorter than the 5-door – with a 211-litre (7.45 cubic feet) boot (67 litres less than the 5-door), it also swigs 5.2 litres/100km and spews 125g/km of CO2.
Above all, the MINI Cooper S makes every driver from 18 to 80 look chic and intelligent as it is loaded with tech.
If its handling doesn't dazzle you, then its funky dashboard tech and start button will.
And check out the model's new Union Flag LED rear light option.
Want more stories like this? Sign up here. Follow STYLE on Facebook, Instagram and Twitter