Update:
The MCH Group has confirmed that Swatch Group officially pulled out of Baselworld.
"We extraordinarily regret Swatch Group's decision. The cancellation is all the more surprising for us because this news reaches us at a point in time when new management has arrived with a new team, new spirit and many new ideas," says René Kamm, CEO of the MCH Group .
With the news that Swatch Group is exiting from Baselworld fair starting next year, we can't help but wonder: will this be the straw that breaks the Swiss camel's back?
Its official statement, which came out yesterday, certainly does not make light of the situation.
"Today everything has become more transparent, fast-moving and instantaneous. Accordingly, a different rhythm and a different approach is needed," Swatch Group's statement said.
"The MCH Group, which organises Baselworld, is clearly more concerned with optimising and amortising its new building – which, incidentally, is largely financed by the watch industry during the fairs – than it is with having the courage to make real progress and to bring about true and profound changes."
Swatch, owner of Omega and Longines, 'quits Baselworld fair'
With a statement like that backed by the full weight of 18 brands under its umbrella, the Swatch Group is not an ordinary straw. In no uncertain terms, it is an undisputed key player and attendee at Baselworld.
Sure, you'll see Bulgari on your direct left and TAG Heuer on your direct right when you enter Hall 1. But what do you see straight ahead? That's right – Omega.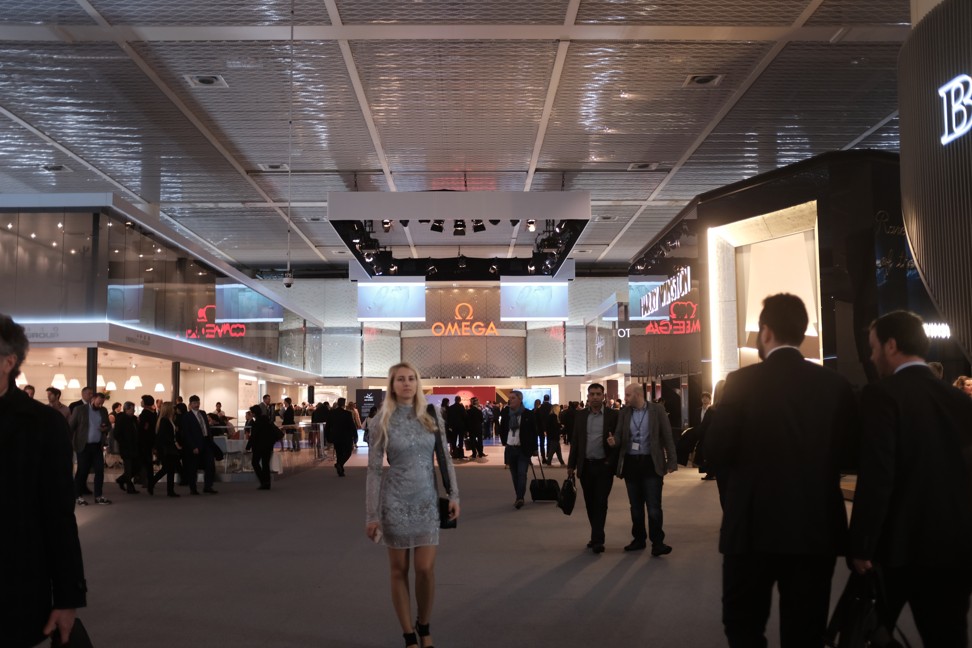 The Swatch Group also brings to Basel a host of different brands, from very profitable, market-friendly ones (including Omega and Longines) to the more prestigious, watch aficionado-focused brands like Breguet, Jaquet Droz and Glashütte Original.
The group also takes up practically half of Hall 1.0, a floor shared by the crème de la crème of the horology industry: Rolex, Patek Philippe, Tudor, LVMH (Hublot, TAG Heuer and Zenith), Chopard and Bulgari. And with exhibition costs notoriously high, losing Swatch Group could also mean losing a big, fat chunk of revenue for the MCH Group.
But as big as this news is, it would be hard-pressed to call it shocking. In some ways, the writing had always been on the wall. In the past couple of years, there has been a mass exodus of watch brands, led by Girard-Perregaux and Ulysse Nardin. And this year, there was no Hermès or Dior.
They say numbers do not lie and the numbers are not looking good. Only 650 exhibitors were present at Baselworld 2018, a 50 per cent decrease from the year before – and a far-flung cry from what it used to be, when it boasted 2,087 exhibitors a decade ago. And to make matters worse – the fair was shortened by two days.
Baselworld bids farewell to Sylvie Ritter
The only question now since Swatch Group has left is: can we expect a domino effect and if so, who might be next to call it quits?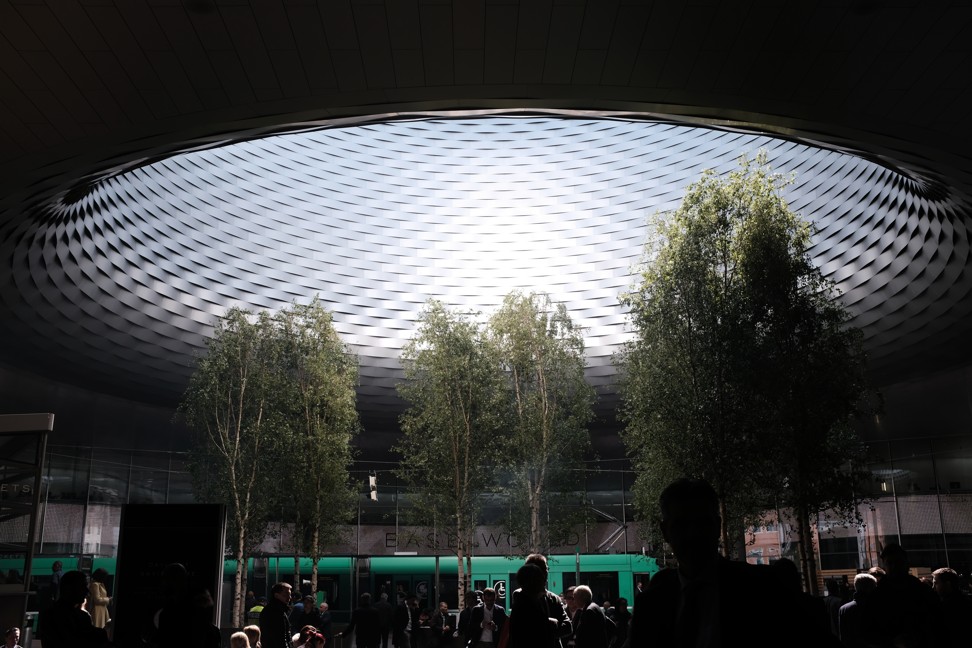 So what does the future hold for Baselworld?
Brands like Girard-Perregaux, Ulysse Nardin and Hermès have migrated to Geneva-based SIHH. SIHH, a private invitation-only event for the industry insiders, offers things that Baselworld simply does not: a dedicated media section with booths made for photo shoots, well-timed presentation schedules, a business centre with plenty of seats, a wide variety of complimentary meals available at all hours, free postal service for packages up to 5kg for members of media, free shuttle bus service to and from all hotels, and an auditorium for CEOs to hold talks (much like in the style of TED talks) and host panel discussions. Most importantly, it is not crowded.
It has also attracted other watch brands to Geneva, to take advantage of the momentum and host their own presentations outside of Palexpo (where SIHH takes place). LVMH camps out about 15 minutes away from Palexpo while Swatch Group has held its own set of presentations at Cité du Temps. Other independent brands have also done something similar, before SIHH wisely opened their arms to embrace them and give them a new home, at the Carré des Horlogers.
5 of Baselworld's most impressive watches
Call Baselworld slow and outdated, but it has shown it is willing to change. The MCH Group recently hired a new managing director for the fair. Michel Loris-Melikoff, who officially started his post on July 1, replaced long-timer Sylvie Ritter who stepped down after 15 years as managing director for the fair. The announcement, which came in late May, promised enhancements to the fair: an entire day for media, "further innovations" for catering, hospitality and events, and strategies to reinvigorate the jewellery sector of the fair (which, to be fair, had always been living in the shadows of the watch sector housed in Hall 1).
"We will be expanding the Baselworld team and further developing the event to continue along the path of quality enhancement and to meet the challenges of the future," Loris-Melikoff said in the announcement.
10 of the best watches at Baselworld 2018
But it might just be a case of changes happening too little too late, as Swatch Group's departure demonstrated.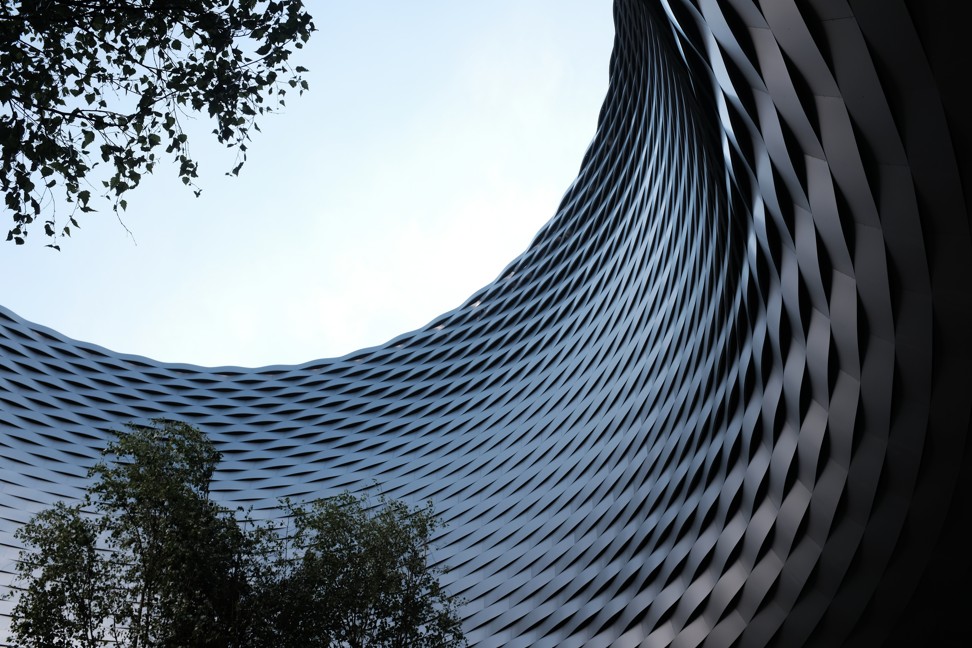 What will Swatch Group do next?
Swatch Group could hold its own little exhibition week; it is definitely big enough to do it. Dior, for example, chose to hold its own private presentations this year, just ahead of the Baselworld fair dates, in its atelier in France.
Back in late March, Raynald Aeschlimann, president and CEO of Omega, showed signs of impatience at Baselworld and its organisers.
"The problem is they [the organisers] need to adapt themselves ... if they want us to continue to come to Basel," he said. "I'm not even questioning about 'do we go to Geneva or not'. Why don't we all go and do this in Shanghai? Or Hong Kong?"
He added: "For me, the world has changed in terms of flexibility of brands and where they need to go. I'm saying very honestly, we don't need Basel to organise what we have here. But the concept of meeting with everybody, having this kind of salon, I like it very much."
So having their own little fair is a plausible option. But where would they hold it? Infrastructure, no doubt, is a big question – but so is interest. Could Swatch, like Richemont when it first started SIHH, be a big enough name to draw in the masses?
Baselworld 2018: Hublot conjures up magical red-hot timepiece
Or will they do what Breitling did, just after Georges Kern joined as the new CEO, when he went on a whirlwind international tour, introducing the new collection to each major country (including Dubai, Shanghai, Zurich and New York)?
Full statement from Swatch Group:
"Today everything has become more transparent, fast-moving, and instantaneous. Accordingly, a different rhythm and a different approach is needed. With its 18 watch brands, Swatch Group has operated for a long time very successfully along these criteria in production, distribution as well as in marketing.
In this new context, annual watch fairs, as they exist today, no longer make much sense. This does not mean that they should disappear. But it is necessary that they reinvent themselves, responding appropriately to the current situation and demonstrating more dynamism and creativity. At the moment, the trade fairs are failing to do so.
What do the CEOs of other key watch brands say about the future of Baselworld?
Christian Lattmann, CEO of Jaquet Droz
"[The fair] is a big opportunity because in Basel or somewhere else, what we need is to have one time during the year [where we are] able to meet so many press and clients. It's also a big part of our budget, so it's the only way to be able to present so many collections to so many people.
Baselworld 2018: Bulgari's Octo collection gets titanium update
"But I think they have to think a bit about the organisation and what people don't like about Baselworld is, they used to be too arrogant. The organisation [was too arrogant] about prices, etcetera, and also this is for foreigners, it's not a good message we are giving to the world."
Raynald Aeschlimann, CEO of Omega
"There's one thing that needs to be said. Baselworld is smaller, yes, but Baselworld is not smaller because of [Hall 1].
"I'm talking about the watch brands [that are still here]: Swatch Group, Chanel, Breitling, and many more. It's just about that most of the people that didn't come are small jewellers. Diamond people have also looked at Baselworld [as an organisation], which I don't deny has a problem.
Baselworld 2018: Blancpain unveils stunning new timepiece
"The problem is that [the organisers] need to adapt themselves. I'm just saying, the whole concept about Baselworld is about the world of brands. It's not about Basel with brands. It's the world of brands. So for me, the discussion is about getting the right service ... the right restaurants, the right hotels, the right tourism board ... [they have a lot of things to do]."
Ricardo Guadalupe, Hublot CEO
"You can always see the glass half-empty or half-full. But the brands that have left, they will present a very small part of the business ... So at the end, what counts is real actors, like the Swatch Group, Rolex, Patek Philippe, LVMH, are here. And if these [brands] stay here, Baselworld still will be the number one show in the world. Of course, many left, but those who left they are not real actors in our industry. Even Hermes – it's a nice brand, but the watches [is] a very small business. Christian Dior, it's part of LVMH, it's good in fashion, perfumes and cosmetics, but in watches, it's also [a] small [player].
5 men's timepieces to look out for at Baselworld
"Of course if Rolex tomorrow decides to leave, that's another issue. But I know, because we talk to each other, that the big players will remain and stay in Basel. And if we stay, Basel will still be the number one fair in the world.
"I cannot say never – I don't know. But the next three or four years, for sure [we will return to Basel]."
Want more stories like this? Sign up here. Follow STYLE on Facebook, Instagram and Twitter