Next week more than 20,000 car enthusiasts will trek to Pebble Beach, California, the Pacific peninsula 90 minutes south of Silicon Valley, for one of the most important classic car shows on Earth – the Pebble Beach Concours d'Elegance.
There will be an aurora-blue 1967 Ferrari 330 GTC Speciale, which is expected to sell at auction for US$3.3 million to US$3.8 million, and a 1963 Aston Martin DP 215 Grand Touring Competition Prototype, listed for US$18 million to US$22 million.
Idris Elba explores his love of cars in a new film to promote Grand Basel
Total auction sales from the likes of Bonhams, Gooding & Co, and RM Sotheby's are expected to bring in US$342 million this year – up 4 per cent from 2017 and the highest since a record US$428 million in 2014, Hagerty, the classic car insurer, predicts.
However, luxury carmakers are increasingly using the Pebble Beach event, which takes place on Sunday, August 26, as an opportunity to show new cars on the backs of those glamorous old ones.
This year, Bugatti will debut a supercar called the Divo.
Audi will unveil its PB 18 e-tron electric concept. Mercedes-Benz, Genesis, and Infinity, among others, will show futuristic concepts never before seen.
Which classic vehicle won the poll as the best film car of all time?
Porsche will display a special 993 911 Turbo called "Project Gold", said to be a one-off car in partnership with the Porsche Classic Center and Porsche Exclusive and is meant to be auctioned for charity later this autumn.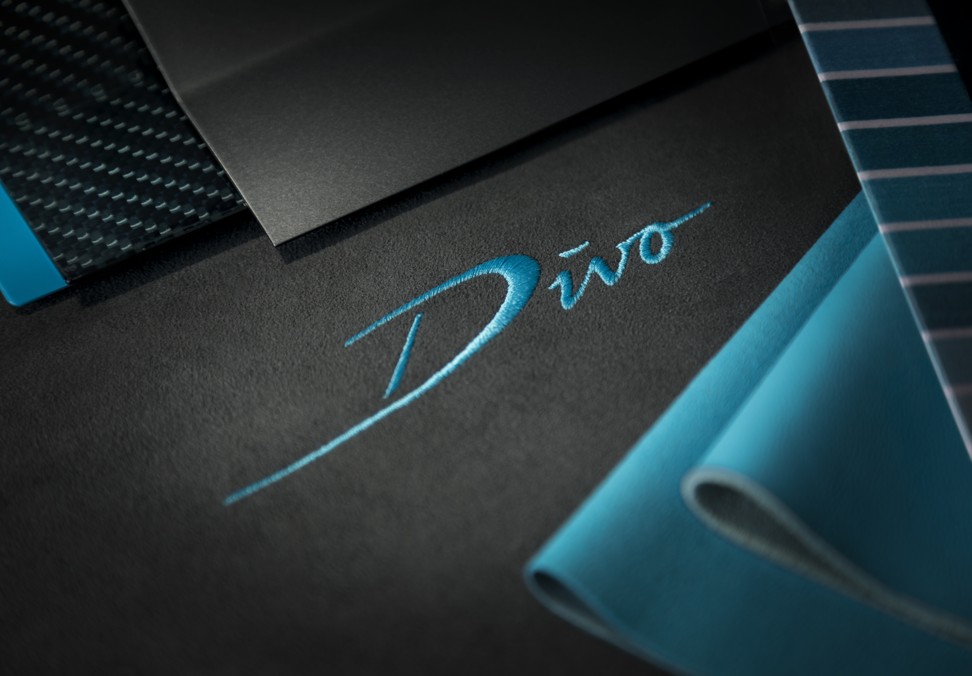 Rolls-Royce, too, will host multiple private events at hilltop estates celebrating its US$325,000 Cullinan SUV.
Bentley will highlight its new Continental GT coupe with media drives through Big Sur, host exclusive dinners and cocktail mixers and, for friends of the brand, provide accommodation at the historic golf course's Inn at Spanish Bay.
McLaren will show the US$240,000 600LT supercar, unveiled first at Goodwood, in England, for its North American debut.
Classic cars gain value as interest from Chinese and millennial investors grows
And Polestar – with its Polestar 1 electric concept a year away from going on sale – will erect a massive display on the hill next to the Pebble Beach Golf Club for the week.
This shift comes at the expense of the traditional car shows in Detroit and New York.
In recent years, Lamborghini, Ferrari, Bentley, and Rolls-Royce, among others, have declined to show new cars in either of the US' traditional locations for brands to announce new models.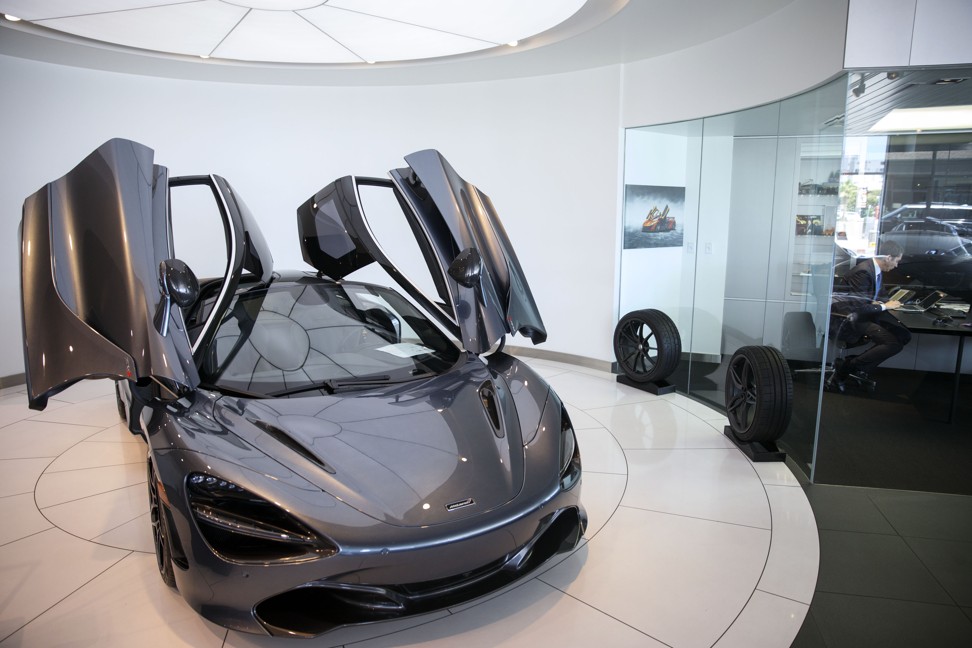 Meanwhile, corporate money from everyone from McLaren to Ford has bloated the size and scope of similar festivals.
In July, England's Goodwood Festival of Speed ballooned to gargantuan levels, with almost 500,000 people attending, swarming in the unseasonable heat under carmaker booths erected like Barnum & Bailey tents during the festival's four-day span.
When investing in classic cars, consider engineering, design and power
In the US, the Detroit Motor Show said that in 2020 it will reschedule its annual show, traditionally held in January, to June in the hope of preventing further drops in attendances.
"It's pretty black and white: for the same spend, you're going to sell way more cars at Pebble Beach," says John Paolo Canton, head of communications for Volvo's luxury subsidiary, Polestar.
It's pretty black and white: for the same spend –[about US$1 million] – you're going to sell way more cars at Pebble Beach ... It makes way more sense for premium [car]makers to go to Pebble than to other auto shows
Indeed, it costs roughly the same amount – US$1 million or so – for carmakers to "do" either a traditional car show or Monterey Car Week (or Goodwood, for that matter).
Yet where the conversion rate of turning attendees into buyers at a traditional car show is "a fraction of a per cent" according to Canton, those rates during Pebble Beach can reach as high as double digits. (Lamborghini will bring its record-setting Aventador SVJ to Pebble Beach this year for its North American debut.)
"Anybody who is going to fly from wherever, deal with a four-night-minimum, brutally expensive hotel, as opposed to buying a US$10 ticket to a local auto show, you're already dealing with the people who have the money and the vested interest in the cars," says Canton, who previously was head of communications for Ducati and McLaren.
"It makes way more sense for premium [car]makers to go to Pebble than to other auto shows."
Even companies with nothing incredibly new to show are hosting parties for VIP clients and prospective buyers.
Maserati will show an updated Levante; Jaguar will bring the electric I-Pace that it let journalists drive in Portugal earlier this summer.
Then there's Hagerty, the Michigan-based insurance and analysis company aimed at the most desirable collectible and collector cars.
Pebble Beach is very attractive for industry executives to attend and one of our biggest efforts of the year
Hagerty does not sell any cars at all. But that is beside the point. When it comes down to it, attending Pebble Beach is about giving the most valuable people in the industry a memorable, fruitful experience – rather than just another trade show.
"Pebble Beach is very attractive for industry executives to attend and one of our biggest efforts of the year," says Hagerty's Jonathan Klinger.
Aston Martin tops classic car auction list at US$20 million
"When you work with companies from all over the world and their executives are going to spend one event with us, where do they want to be? They want to be at Pebble Beach."
Klinger offered one way in which he said some carmakers may lose out by choosing events such as Pebble Beach over traditional shows – Pebble Beach was not for everyone, he said.
"Where it is a potential disadvantage is for [car]makers that sell in high volume.
"These types of events are relatively short in duration for the public compared to the Detroit Auto Show and New York," he said.
"They're not as conducive to a dealer network."
That said, even Ford has let out the rumour that it will show off something new – its iconic GT40 racing car – at Laguna Seca racetrack on Saturday, before the concours. It is tough to resist that many car-loving eyes in one place.
Of course, even the GT40 will have to compete for attention with the old-car money that attracted everyone in the first place.
A 1962 Ferrari 250 GTO listed in RM Sotheby's Monterey auctions catalogue is expected to sell for US$45 million to US$60 million.
It will be the most expensive car ever offered in a public sale.
Want more stories like this? Sign up here. Follow STYLE on Facebook, Instagram and Twitter