The late French fashion designer Gabrielle "Coco" Chanel's adored Coromandel lacquer screens provided stunning touches of Asian inspiration to the luxury brand's high jewellery Coromandel collection
The first time Chanel set eyes on a Coromandel lacquer screens, featuring scenes with fine detailing in black, gold and red, during the 1910s she became infatuated.
Chanel to launch Boy de Chanel – a make-up line for men
"I cried out, 'It's so beautiful!'. I had never said that about any other object," she recalled.
Coromandel lacquer is a type of Chinese lacquerware which became popular in 17th and 18th century France and other European countries for decorative purposes.
I cried out [at seeing the Coromandel screen]: 'it's so beautiful!'. I had never said that about any other object
The lacquerware – made into large folding screens, sometimes with up to 12 leaves – gained its distinctive name of Coromandel in the West because it was transported to European markets from ports on the Coromandel coast of southeast India, where the big shipping companies of the time, such as the Dutch East Indies Company, were based.
Pharrell Williams, Kaia Gerber and Park Shin-hye join Chanel's Mademoiselle Privé Exhibition party
Chanel became a huge admirer. People who have visited her second-floor flat at 31 Rue Cambon in Paris – the building she acquired where she opened her boutique on the ground floor – will discover the space heavily accented with these beautiful screens.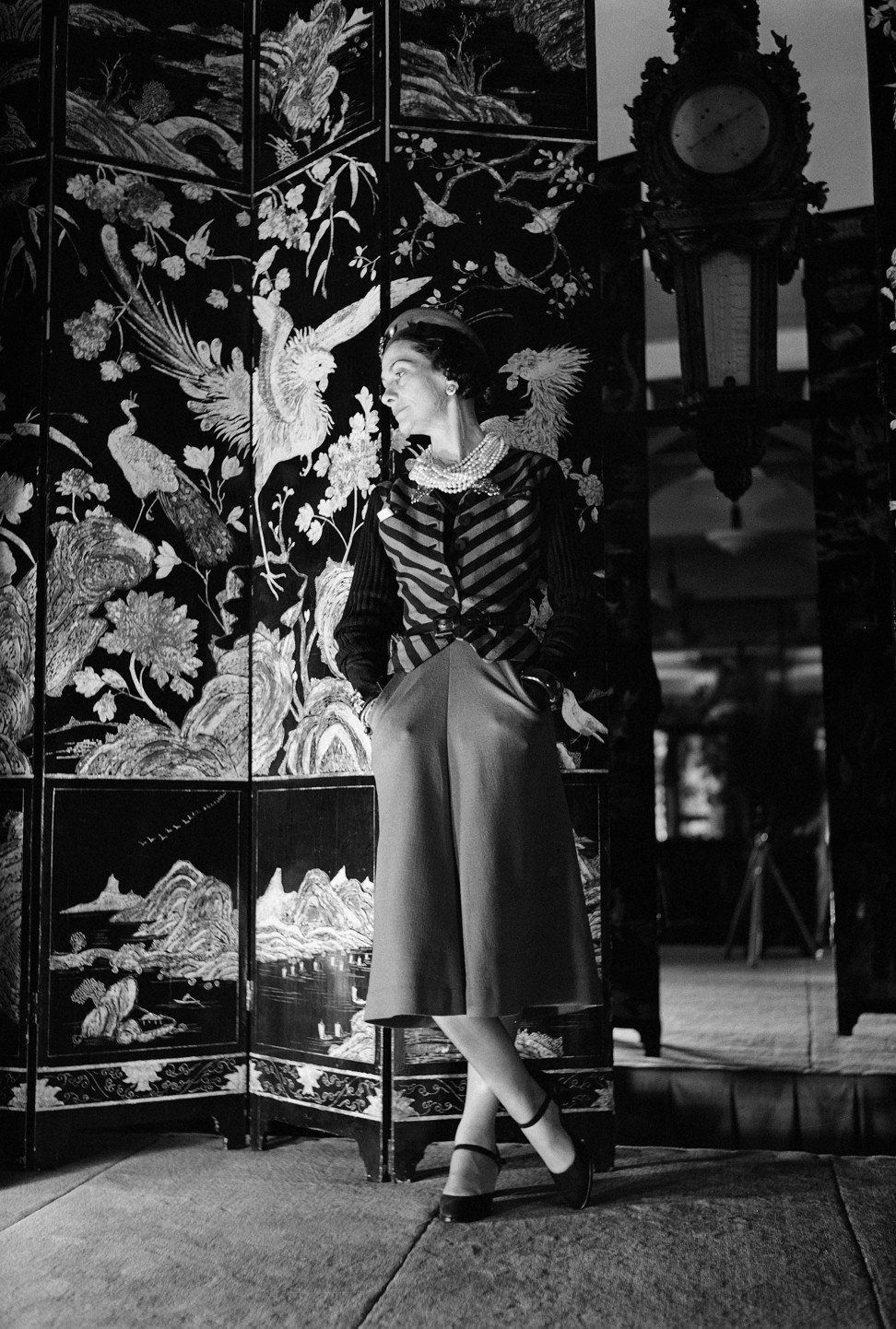 Even if you do not have immediate plans to visit the apartment in the French capital, you will still be able to see what all the fuss is about.
For the first time, Gabrielle Chanel's treasured Coromandel screens are taking centre-stage in the brand's new high jewellery collection.
You can now own the Chanel dress English supermodel Yasmin Le Bon wore to meet the queen
With 59 pieces including necklaces, earrings and bracelets, the Coromandel collection takes its inspiration from three themes found on Coromandel screens – mineral, floral and animal.
Traditional coromandel lacquered screens depict mythical Chinese and East Indian scenes, such as palaces, flowers and birds.
Chanel collected many of the screens as decorative pieces for her home and included their patterns in her sartorial works, such as the lining of a suit jacket from her 1958 haute couture collection.
An intimate glimpse of Karl Lagerfeld backstage at Chanel's fashion shows
In the high jewellery collection, the chosen gems are a nod to all the beautiful colours found on Coromandel lacquerware – including greens such as tsavorite garnet, emerald and tourmaline, reds from spinel and ruby, black from onyx, white from diamond and mother-of-pearl, and yellow from gold.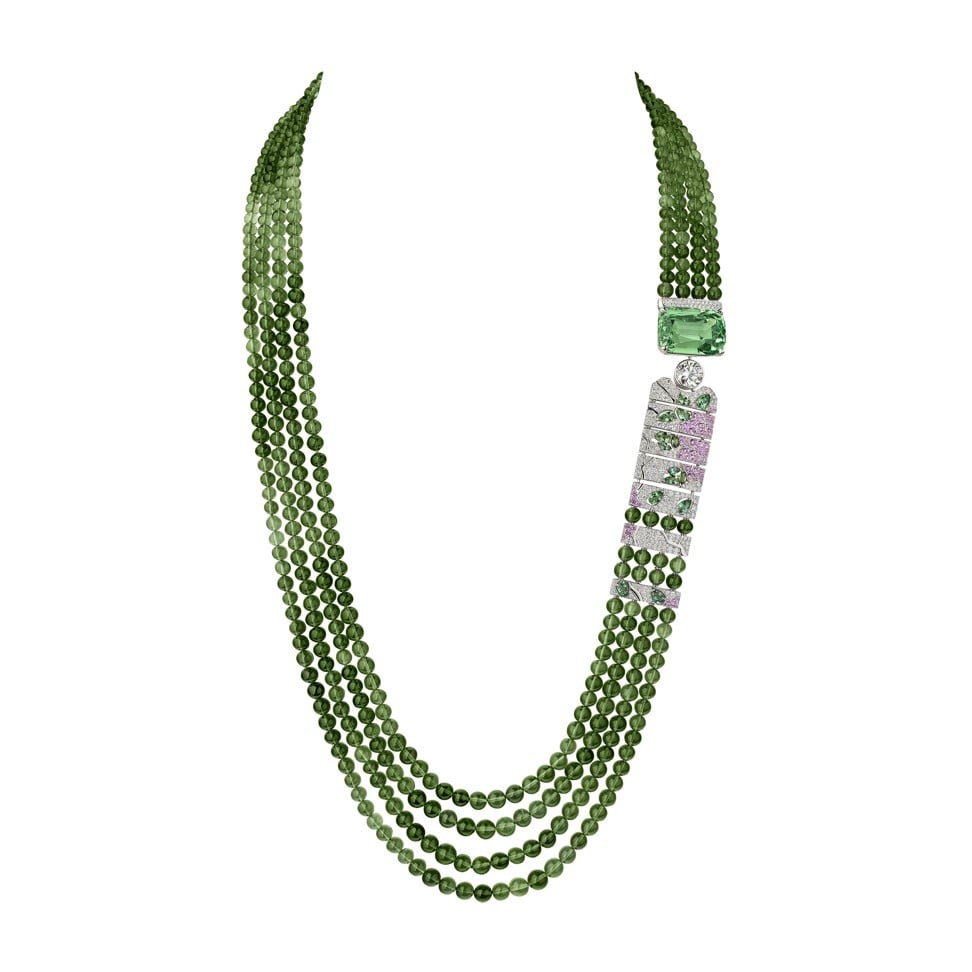 Chanel's Horizon Lointain choker features a spectacular Coromandel-inspired landscape formed with white clouds in mother-of-pearl, magical trees in white diamonds, mineral stratum in diamonds and gold, with an oval-cut 6.52ct diamond in the middle.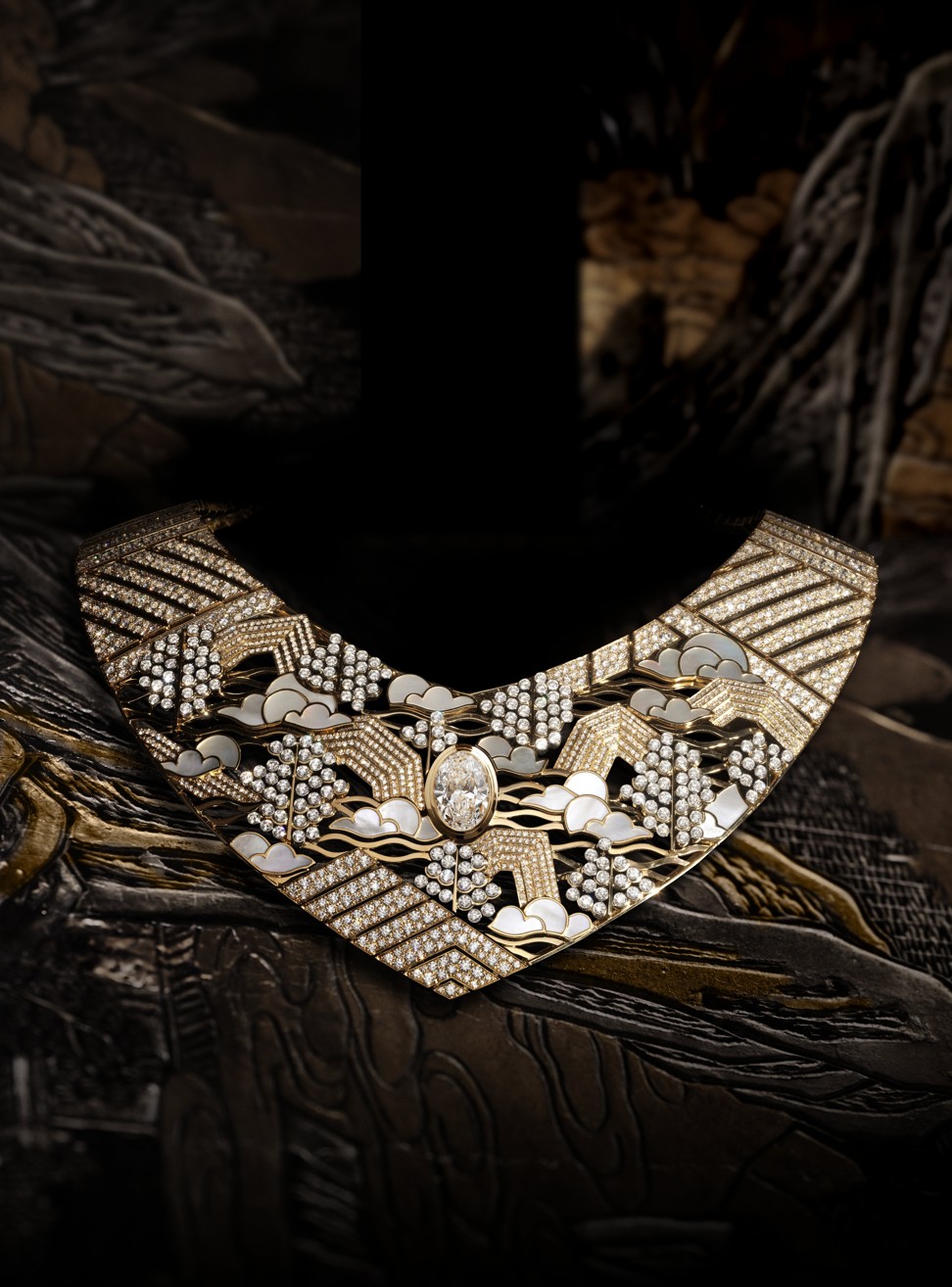 Flowers are another of the themes of Chanel's new high jewellery collection, in which camellia – Gabrielle Chanel's signature flower – is a frequent motif. The flower was the inspiration for a reversible cuff which features a yellow diamond.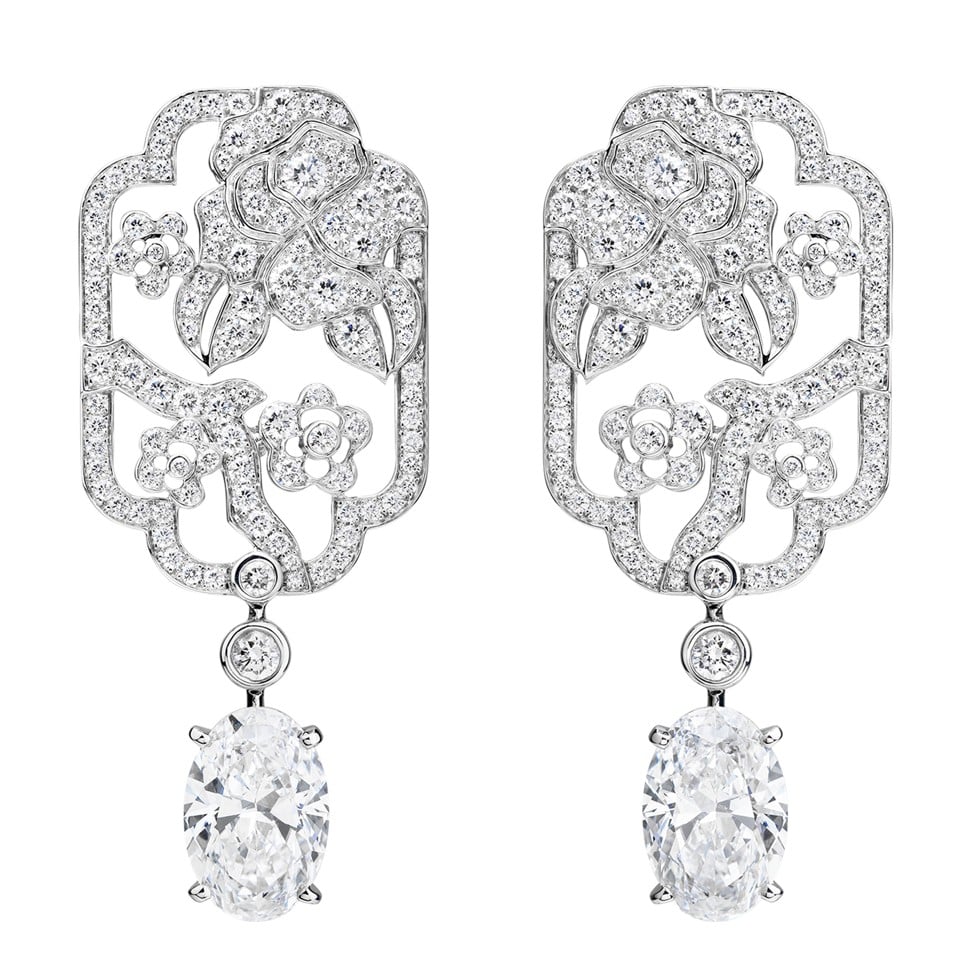 Many of the animal-themed jewellery pieces feature a playful soaring bird as a recurrent ornament.
The Précieux Envol necklace – featuring a bird in flight – of white gold and diamonds is one of the stand-out items.
Birds are traditional codes of Coromandel lacquer screens, representing the Chinese emperor and empress.
The jewellery designs capture them in mid-flight, graceful and majestic – two words that describe Gabrielle Chanel and her creations.
Want more stories like this? Sign up here. Follow STYLE on Facebook, Instagram and Twitter