Crazy Rich Asians mania (and the dashing Asian princeling that is Henry Golding) has taken the world by storm.
The plot is simple: Asian-American economics professor Rachel Chu (Constance Wu) travels to Singapore to attend a wedding with her boyfriend, Nick Young (Henry Golding). On the trip, she realises that Nick's family is among the wealthiest in Singapore, and struggles to gain acceptance from them.
Since the movie's release in the US, Singaporeans have been clamouring to see their country portrayed on the big screen – for once, not as an exotic backdrop for a five-minute action sequence.
After waiting a whole week for Crazy Rich Asians to arrive in cinemas in Singapore, we are happy to report that director Jon M. Chu did his homework. Despite the jarring opulence that enrobes its characters, we got to see a Singapore that we know and love.
But just how accurate was it? Here's what we think. (No spoilers, promise.)
5 things you need to know about Gemma Chan, 'Crazy Rich Asians' actress
1. Changi Airport is everything that Rachel describes and more.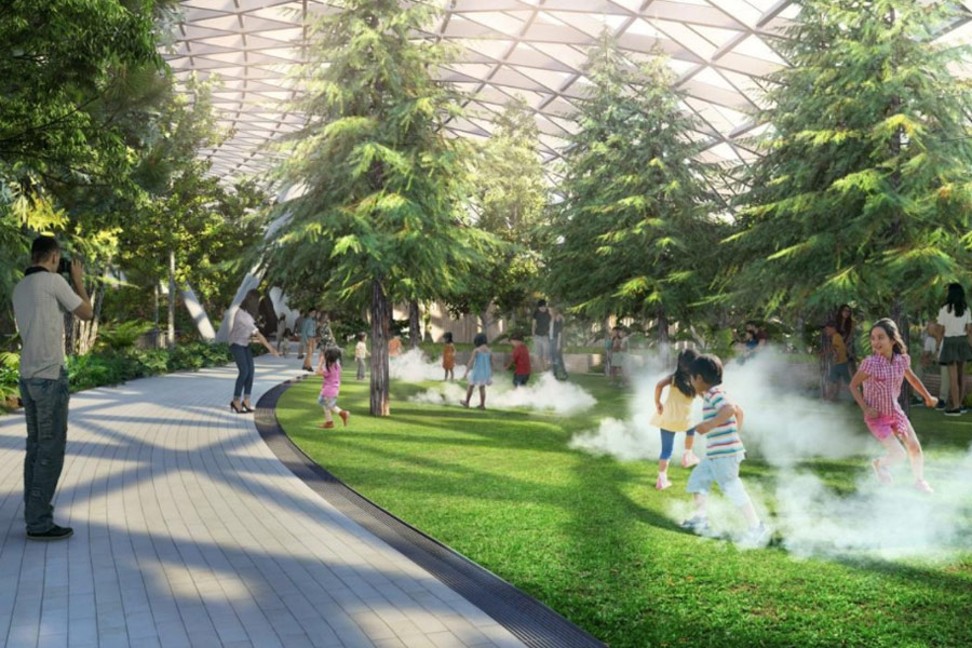 Singapore first appears in the film when Rachel and Nick fly in from New York. As they walk through the world's best airport, Rachel marvels at the fact that Changi Airport has a butterfly garden and a cinema, and then remarks that "JFK is just salmonella and despair". And she's right. Our airport is basically a giant mall with lots of shopping and dining options, and even a four storey-tall slide. Parents actually take their children to the airport for weekend outings.
2. Driving an open-top Jeep in the midday heat, though
Bride- and groom-to-be Araminta (Sonoya Mizuno) and Colin Khoo (Chris Pang) pick Nick and Rachel up from the airport. They all pile into a very modest jeep and go for a joyride down the expressway with the top down a la Logan Lerman and Emma Watson in Perks of Being a Wallflower … Let's be real, people. In our humidity, the only things that are infinite in that moment are the unbearable heat, the propulsion of soot, and the fear of bird poop falling on to your sweat-streaked tangled hair.
5 things you need to know about Gemma Chan, 'Crazy Rich Asians' actress
3. Do crazy rich Asians eat at Newton Food Centre? Probably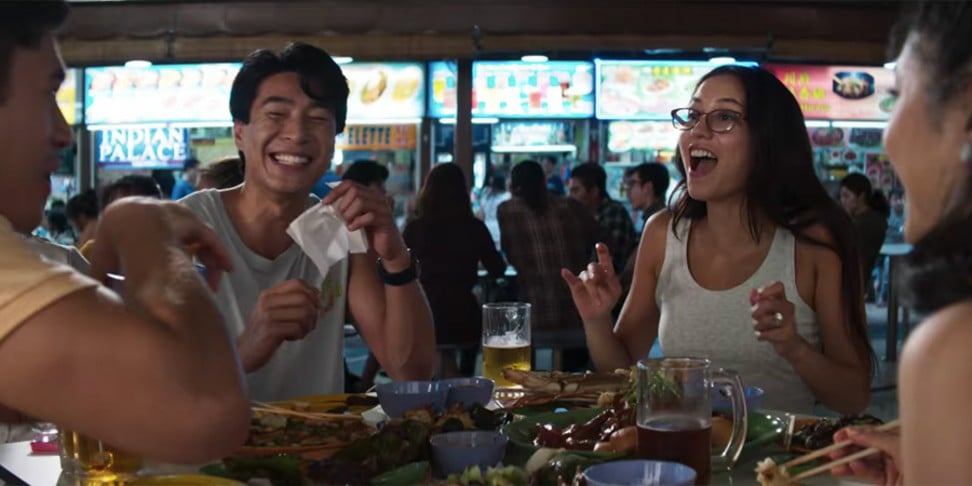 Nick and the gang hang out at this popular hawker centre in Singapore for dinner. From various different stalls, the characters procure carrot cake, satay and laksa, among other favourites like sambal stingray. Nick switches deftly between English, Malay and Mandarin as he orders the food while delivering an impassioned speech that would fit perfectly into any Singapore Tourism Board campaign on how important hawker culture is to locals. Whether you're crazy rich or just crazy about food, Newton Food Centre is one of the ideal places to savour the best that Singapore has to offer.
4. Bukit Pasoh Road and Ann Siang Hill make an appearance too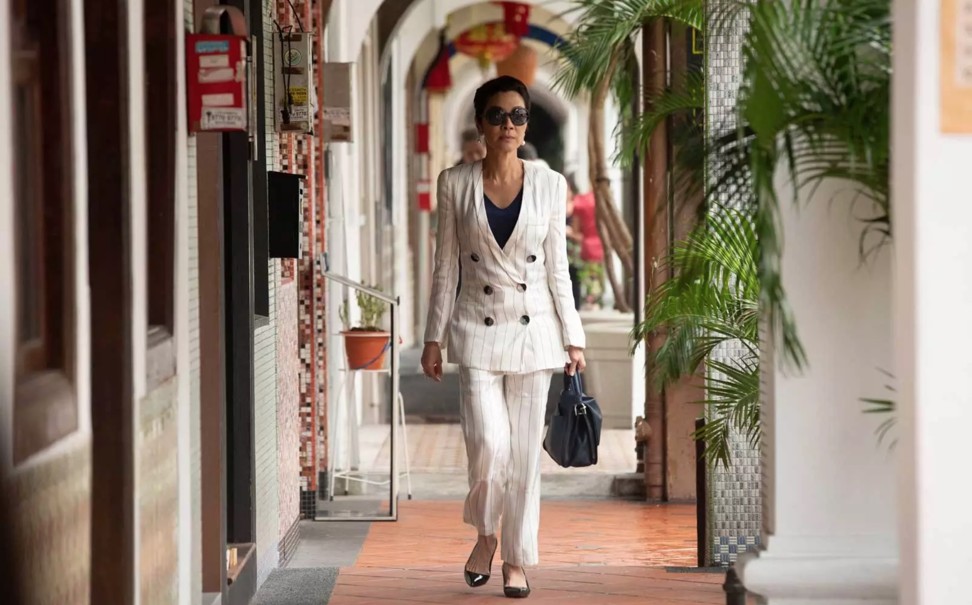 These two distinctive enclaves are known for their quaint old-school aesthetic. Both located in the downtown area, they're lined with great eateries and bars, as well as boutique stores and yoga studios. In other words, this is where the aspirational class of Singapore hang.
Rachel and her best friend from college, Peik Lin (Awkwafina), have a heart-to-heart chat at Humpback, an oyster bar, along Bukit Pasoh Road. And later, Nick's mother, Eleanor Young (Michelle Yeoh), makes an appearance in Ann Siang for a discreet discussion with Rachel over a game of mahjong.
5. But can we talk about Peik Lin's wardrobe for one second?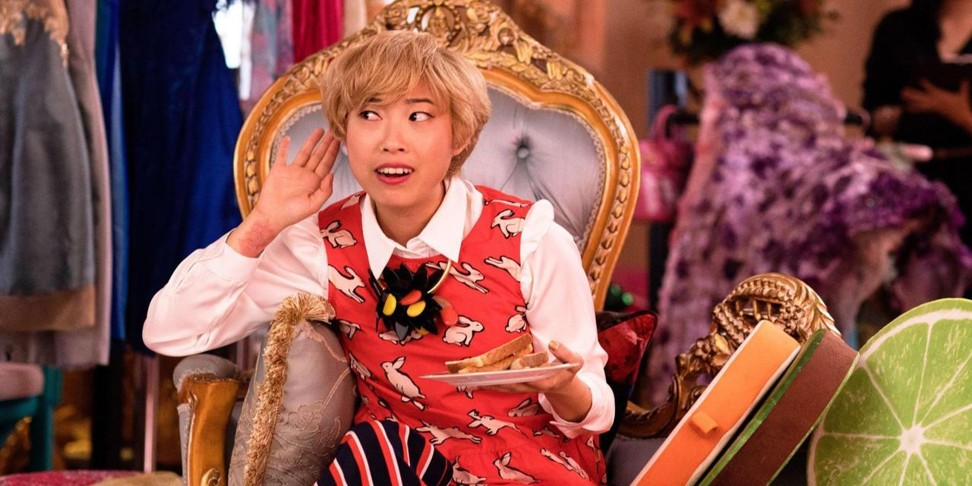 She's supposed to be "new money" and thereby flashy and more ostentatious than the likes of Astrid (Gemma Chan) or Amanda Ling (Jing Lusi). So it's understandable that she's all decked out in Stella McCartney silk PJs and Markus Lupfer tops. But there is no justification for wearing thick bomber jackets (regardless of their glorious shimmery bling) or full track suits at home when the temperature is 35 degrees Celsius.
'Crazy Rich Asians': wealthy face of the region's rich-poor divide
6. There are references only Singaporeans would get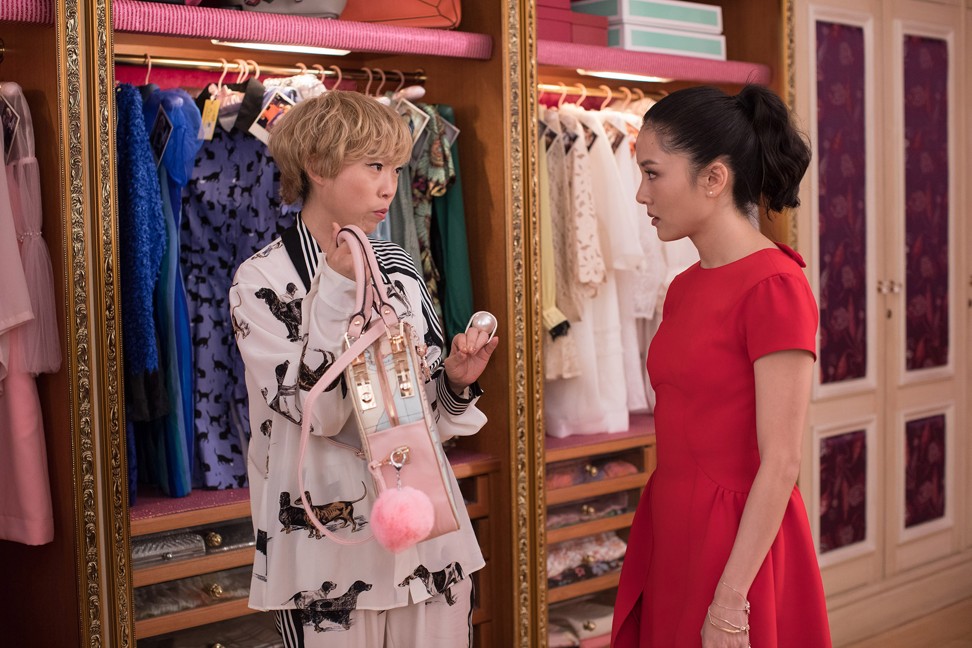 In another scene, Peik Lin is speeding along the highway and gets stuck behind a slower vehicle. "This is not your grandma's road!" she cries, exasperated. We love that the screenwriters sneaked in a phrase that only locals would understand. In Singapore, to behave as though a place is "your grandfather's road" means to do whatever you please with no regard for the rules or other people.
And when Rachel visits Peik Lin at her majestic, if a tad garish, home, Peik Lin's mother (Koh Chieng Mun) invites everybody to "jiak jiak jiak (eat eat eat)!", a practice that's common among Singaporeans.
7. Plus, a few PG-13 cuss words.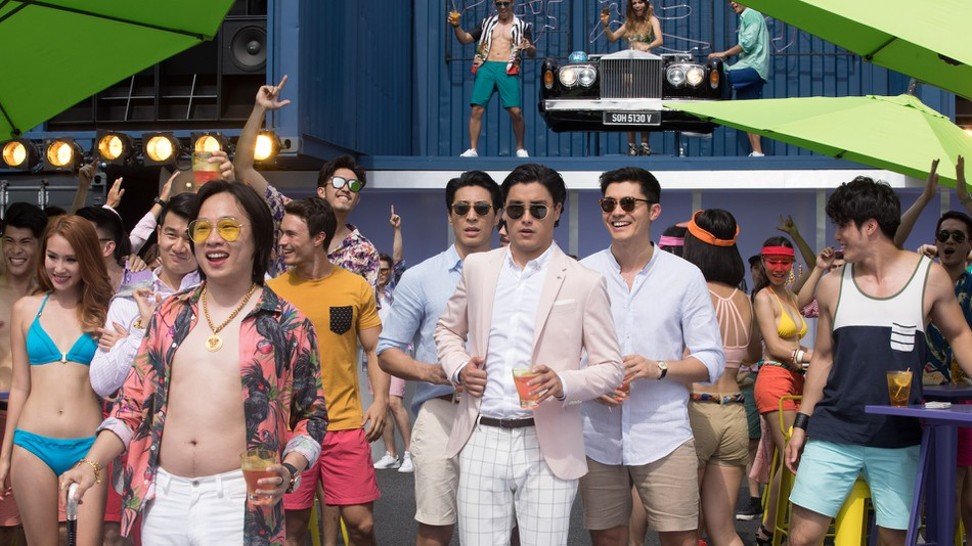 And who could miss the use of childish but very familiar slang during Colin's obscenely extravagant bachelor party? Colin's friend Bernard (Jimmy O Yang), who's responsible for all the debauchery happening that night, gets on stage and announces that Colin is to engage in some extramarital fun, or else he'd be punished by having to "shave [his] ku ku jiao". Then, the whole crowd joins him in chanting "ku ku jiao" and the party rages on. No prizes for guessing what that means.
Want more stories like this? Sign up here. Follow STYLE on Facebook, Instagram and Twitter
This article was written by Davelle Lee for Wanderluxe by The Luxe Nomad.