The Ferrari 250 GTO is widely regarded as the most desirable classic car – regularly commanding the highest prices of any cars sold.
With only 36 ever built, it is rare to learn of one of them changing hands.
Supercar sales help Ferrari's profits speed past expectations
However, this year not one but two of these insanely precious pieces of automotive history were sold – both setting records for the prices paid.
In June the German racing car driver Christian Glaesel sold his 1963 Ferrari 250 GTO with the chassis 4153, reportedly for between US$70 million and US$80 million, in a private sale to avid Ferrari collector David MacNeil, the founder of the WeatherTech car floor mats company.
Ultra-stylish Ferrari Portofino is a 'daily driver' that thrills
Last Saturday the renowned car collector Greg Whitten's fabled 1962 Ferrari 250 GTO was sold for a record US$48.4 million – the most expensive car ever sold at an auction.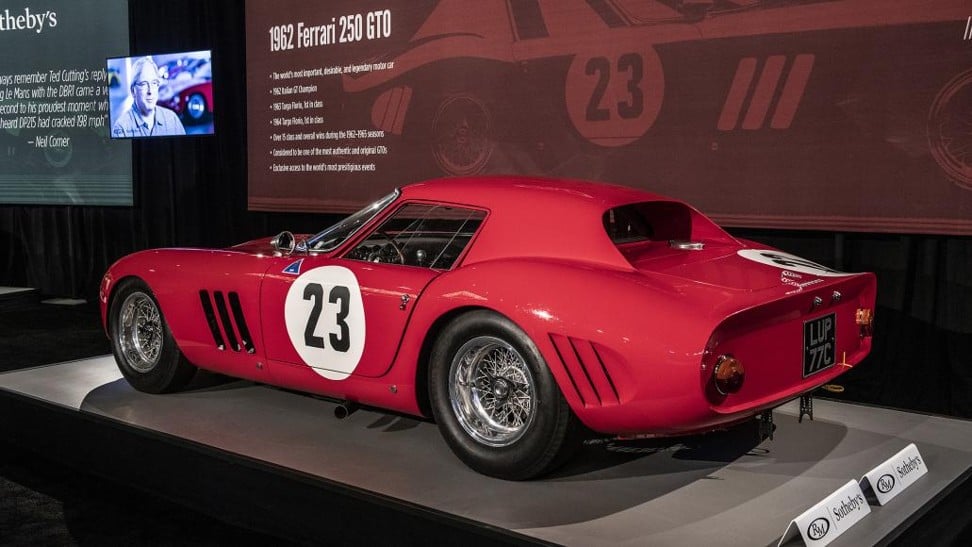 The Ferrari with the chassis 3413 GT that went under the hammer at the RM Sotheby's auction in Monterey, California, was the third of the 36 GTOs to be built and might be the most successful of the GTOs that were driven in competition.
4 ways for you to become a Ferrari racing driver
This particular car won nine races in 1962 while owned by the renowned Ferrari collector Edoardo Lualdi Gabardi.
It ended up winning its class at the '63 and '64 Targa Florio endurance races held in Sicily, Italy, and countless hill-climb events.
I can assure them that once they get behind the wheel they will understand that every one of them is true
Whitten, an early Microsoft employee, who had bought the car in 2000, took part in many vintage racing series and four prestigious GTO anniversary tours.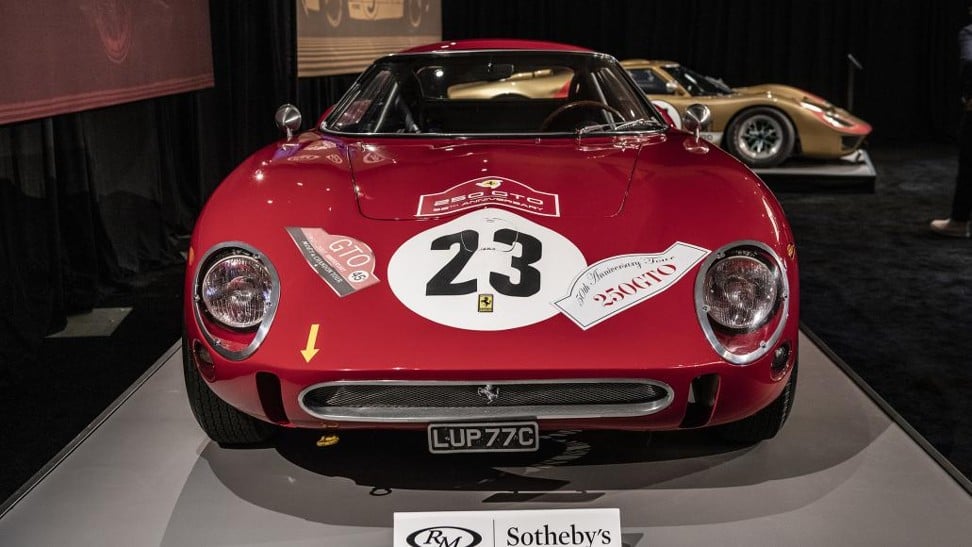 The star lot at the auction was sold after only 12 minutes of spirited bidding; the winning bid was placed via an agent on behalf of an anonymous buyer.
With the buyer's premium, the total price reached US$48.4 million, which passed the US$38.1 million price paid for a 1963 250 GTO that was sold four years ago.
New Ferrari book features never-before-seen photos and other works
However, it is interesting that some car experts had predicted a sale price of US$60 million.
Despite missing that estimate, Whitten said he was happy with the sale.
"My journey with the 250 GTO has come to an end, but I am excited to see how this fantastic car is enjoyed by the new owner," he told online classic car marketplace AutoClassics.com
"They will have seen the seemingly unbelievable list of superlatives that are used to describe it – legendary, historic, holy grail – but I can assure them that once they get behind the wheel they will understand that every one of them is true."
Want more stories like this? Sign up here. Follow STYLE on Facebook, Instagram and Twitter
This article originally appeared on Luxurylaunches.