Japanese tennis player Naomi Osaka won her first grand slam title – in the women's singles event at the US Open last week.
The achievement was overshadowed by on-court controversy following a row between her American opponent Serena Williams and the umpire.
Victory for Osaka, the world No 7, came in her first grand slam final.
Here are five things you may not know about the newly crowned 20-year-old champion
Japan's first grand slam singles champion
Osaka is the first Japanese tennis player – man or woman – to win a grand slam singles title.
Japan's Prime Minister Shinzo Abe congratulated her on Twitter after her 6-2, 6-4 victory, which saw her rise 12 places from her previous position of 19 in the latest WTA rankings.
Tennis fans will already be familiar with her compatriot in the men's game, Kei Nishikori, who was a beaten finalist in the men's singles at the 2014 US Open.
Japan's US-based sensation
Osaka, who was born in the Japanese city that shares her name, Osaka, has a huge following in her birth country, even though she has not lived there since she moved to the United States when she was three.
Why Japan's onsens top visitors' wish lists
When Osaka turned professional, her father, who is originally from Haiti, registered her with the Japan Tennis Association because he felt it would be more supportive, and she has built up a big fan base in the country since then.
Osaka speaks conversational Japanese, which has endeared her to her growing number of followers as the 2020 Tokyo Olympics approaches.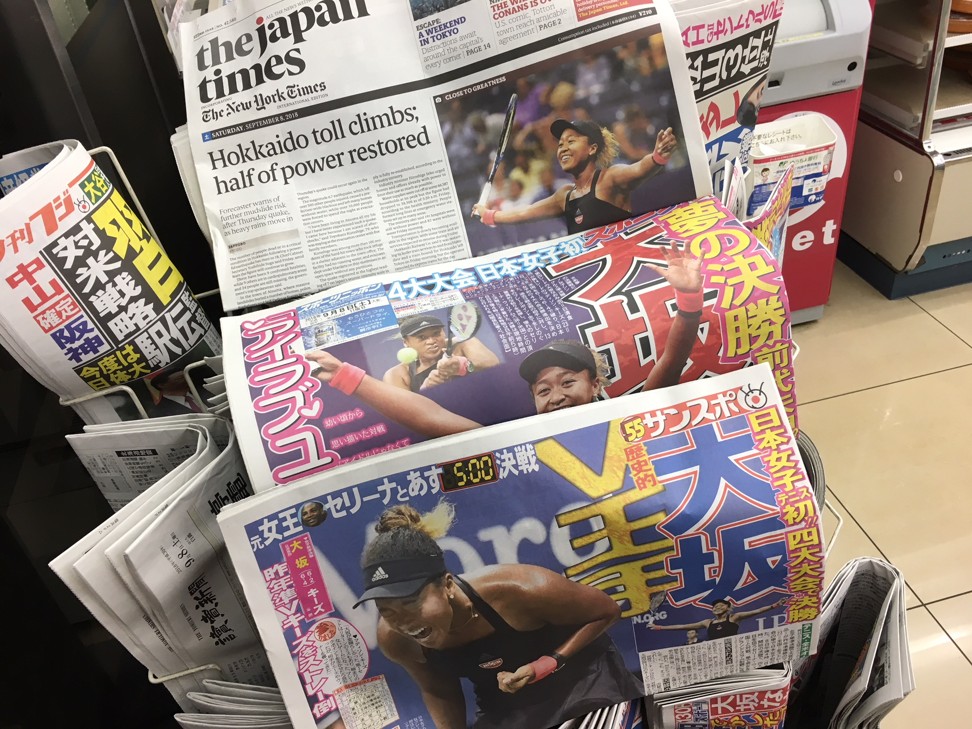 Not the family's only tennis player
A lot of comparisons have been made between Osaka and Williams, not only because of the challenges they have faced as black women in tennis, but also because of their similar styles of play.
Both have massive serves and use attacking, hard-hitting forehands from the baseline.
In fact, Osaka was inspired by Williams while growing up and even wrote a school essay about how it was her dream to play against her one day.
Going to Japan? Check in and pay with a tap of the finger
However, that is not all they have in common.
Just as Serena has an older tennis-playing sister, Venus, Osaka also has an older sister, Mari, 22, who is a professional tennis player.
Like the Williams sisters, Naomi and Mari are women's doubles partners.
Perhaps in a few years we will be referring to them as "the Osaka sisters" and they, too, will end up dominate the women's game for the next 20 years.
A rare dress designer endorsement
Osaka wore a white dress designed by Rei Kawakubo of Comme des Garçons when posing for official photographs after her win.
Met museum honours Comme des Garçons founder Rei Kawakubo
She used Instagram to thank the famous Japanese brand, which almost never makes public endorsements of this kind.
Celebrity crush is Black Panther villain
After her US Open win Osaka made an appearance on The Ellen DeGeneres Show television talk show where she admitted to having a crush on actor Michael B Jordan, one of the stars of the Black Panther superhero film.
In fact she did not even know his name at first.
When host Ellen DeGeneres asked her who her celebrity crush was she coyly replied: "I don't know his name, but he was in Black Panther – but he was the villain."
DeGeneres then proceeded to text the actor and send him a selfie of them, while an embarrassed Osaka begged her not to.

Jordan then replied on Twitter and posted a video congratulating Osaka on US Open victory.
See her in Hong Kong
Osaka is expected to be in Hong Kong next month to play in the Hong Kong Open alongside 2017 French Open winner Jelena Ostapenko.
Booked to play at the event before her US Open triumph, you will be able to see the precocious young player in action and learn why the world is enjoying watching her tennis so much.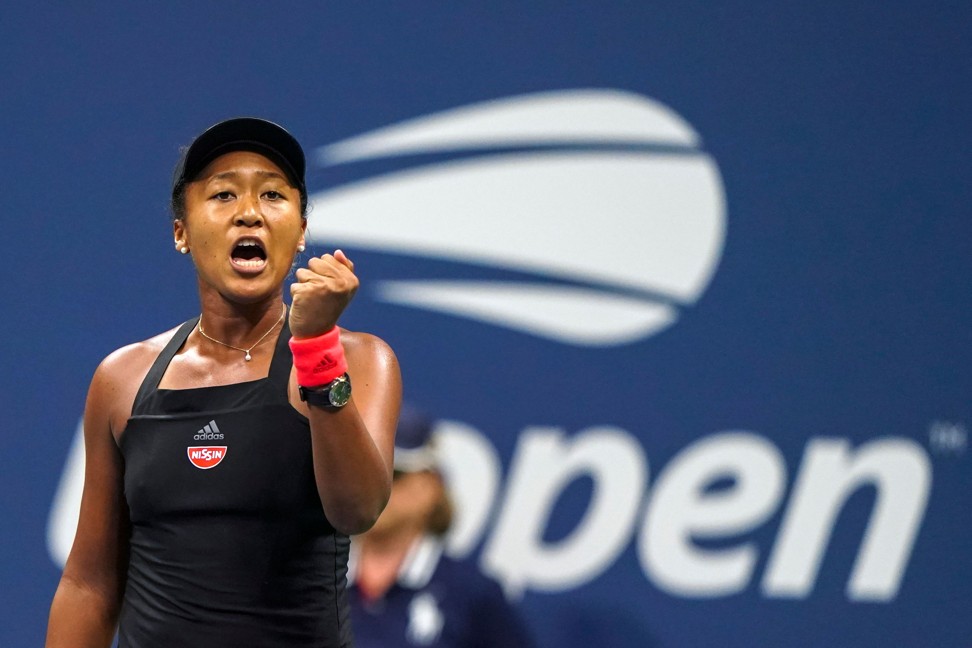 Want more stories like this? Sign up here. Follow STYLE on Facebook, Instagram and Twitter