We are standing in the cellar at Delgado Zuleta, a bodega in Sanlúcar de Barrameda in southern Spain's sherry-producing region, surrounded by black wooden barrels stacked up on their sides, four barrels high.
There is a cool humidity in the air, and there is a fruity, yeasty scent coming off the casks.
Pelayo Garcia, master sherrymaker, stops in his explanation of how sherry is made to look up at the barrels ruefully.
"Every now and then I wonder if we did the right thing to part with those casks," he says. "They're so precious."
Would you pay US$21,400 for a shot of this whisky?
The casks he is referring to are five rare barrels that had been used for hundreds of years to age sherry, Spain's unique fortified wine, at the bodega. Talisker, the oldest distillery on Scotland's Isle of Skye, recently persuaded Delgado Zuleta to part with these casks to make their own exceptional product, the first in a new series of single malts, the Talisker Bodega Series: Talisker 40YO.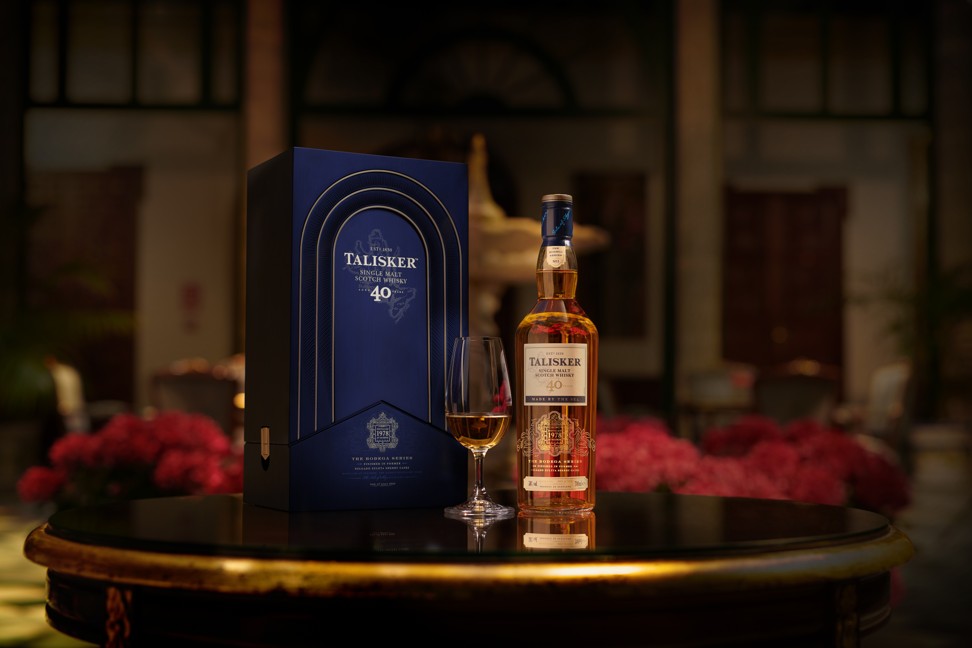 The 40-year-old single malt is finished for three to four months in the casks previously used to age the bodega's award-winning 40-year-old Amontillado.
The sherry flavours, retained powerfully in the wood, interact strongly with the whisky, adding waves of fruit and sweetness to Talisker's trademark pepper. There are peaty aromas, with full-flavoured raisin and a fruity smokiness on
the palate.
Sherry casks have been used to age whisky for centuries. But sherry-cask finishing – putting an already mature spirit into a cask that has only aged sherry for anything from a few days to many months – which was once popular in the 1940s and '50s, is now seeing a resurgence. Sherry-cask-finished whiskies, with their rich, fruity sweetness, are softer and more approachable. The best renditions are downright delicious.
"Sherry finish is all the rage," says Martin Siska, manager at Scarfes Bar in London's chic Rosewood Hotel, which stocks 350 kinds of whisky. "Everyone's doing it. And it's very popular with our guests. People like to experiment. Even if they don't know whisky very well, they like the sweetness." Sherry-cask finishing is working its sweet charms on single malts in addition to introducing variety to the flavour profile of other spirits, from Cognac to Grappa and from American rye whisky to gin.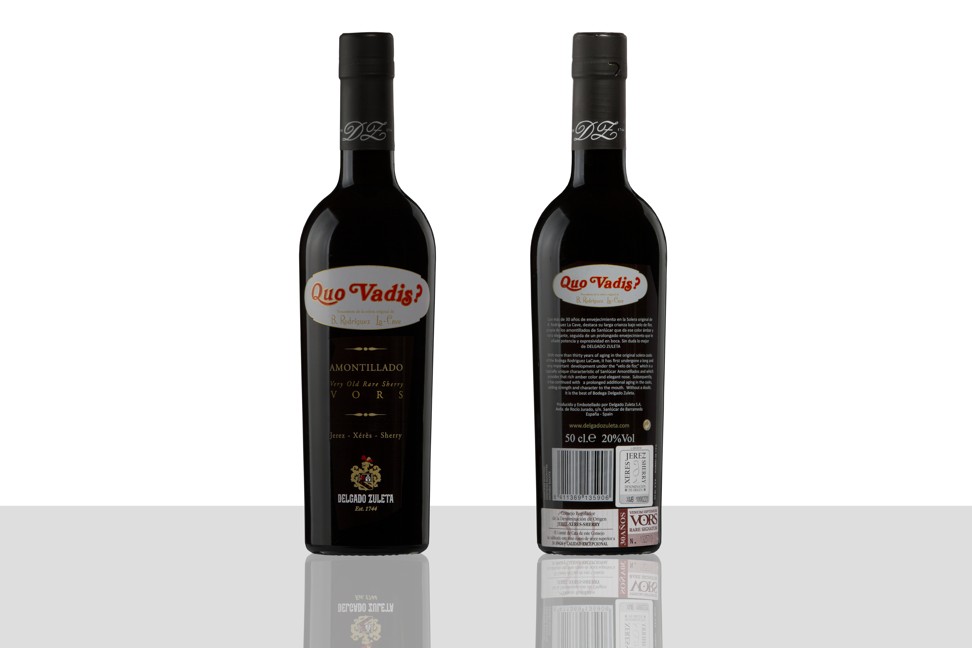 Even Okinawa's unique distilled drink, awamori, and the Irish Poitín, are getting the sherry-cask treatment.
The secret to sherry-cask finishing and its powerful impact on the flavour of a spirit lies in the cask itself. While maturing a single malt involves long years in a barrel that has previously been used to age sherry (or bourbon, as is more often the case these days), these barrels are "refill" – they have been used for the second or subsequent time.
The spirit inside dominates the maturation process in these barrels.
Hong Kong whisky scene hots up with spate of new releases
Sherry-cask finishing, however, entails the use of a "first fill" sherry barrel – a cask that has only been used to mature sherry. These casks are more active in the maturation process, imparting stronger flavours to the whisky from the wood and the previous contents of the barrel.
"With casks this active, just a day can make a huge difference to the liquid," says Donald Colville, global malts ambassador at Talisker. "The five casks used in our Bodega Series 40YO have been hand-selected by Delgado Zuleta's master cooper to offer the best expression of the sherry."
It was no easy feat to get Delgado Zuleta to part with these five rare casks. Talisker looked back in time through the history books and found a relationship with the bodega from hundreds of years ago when sherry was coming from Spain to Scotland in wooden barrels by ship. Now, sherry barrels are becoming a rarity and bodegas are holding onto the wood, some of which is centuries old.
With casks this active, just a day can make a huge difference to the liquid
While figures are a closely guarded secret, the casks are expensive. "Some say that sherry casks are 10 times more than the cost of an American oak cask that has been used to mature bourbon," Siska says.
While the Talisker is finished in Delgado Zuleta's Amontillado casks, other distilleries are using casks used to mature other types of sherry, particularly the slightly sweeter Oloroso, but also the very sweet Pedro Ximénez.
The approachable Redbreast Lustau Edition Irish whiskey, for example, is finished in first-fill Oloroso butts for a year, while the more indulgent Dalmore 18YO is finished in casks that once aged the 30YO Matusalem Oloroso by famed bodega González Byass.
Nomad Outland Whisky, a collaboration between González Byass and master blender Richard Paterson at Glasgow-based Whyte & Mackay, is a blended Scotch whisky that is aged for more than five years in sherry butts and then shipped to Jerez in Spain for a further year's ageing in Pedro Ximénez casks.

Japanese whiskies are also embracing sherry finishing. Probably the most famous of these is the Yamazaki Sherry Cask. Whisky expert Jim Murray described the 2013 release as a drink of "near incredible genius", awarding it 97.5 marks out of 100 in the 2015 World Whisky Bible. The 2016 release of the whisky – of just 5,000 bottles worldwide – was, naturally, extremely highly anticipated. The variety of flavours created by finishing in different sherry casks offers those new to whisky, as well as aficionados, plenty to experiment with. Victoria Chow, founder and managing director of The Woods on Hollywood Road, Central, says Hongkongers' curiosity about sherry finishing is growing."I do notice more consumers picking the sherry-cask-finished variations of a whisky if they see it on our shelves or on the menu, but as a novelty factor more than a preference in taste profile," she says.
Macallan unveils US$60,000 per bottle limited-edition whisky
"As people become more well-versed in the production of spirits, and the potential of different flavour profiles resulting from the use of different barrels during the ageing process, they will naturally become more experimental and request things that are more unusual that could add a new dimension to the liquid."
If the growing number of distilleries embracing this new dimension of whisky production is anything to go by, sherry-cask finishing is only in its infancy.
Exotic flavours
It is not only sherry-cask finishing that is taking whisky by storm. Other barrels are bringing new scents and flavours to the world's famed single malts.
Limited-edition Dalmore Quintessence, for example, was a first for the industry as the bourbon-cask-matured whisky was then finished for five years in five wine casks: Zinfandel, Pinot Noir, Syrah, Merlot and Cabernet Sauvignon. Master blender at Dalmore Richard Paterson travelled to California to personally select the casks to celebrate his 50th year of working in the whisky industry.
Glenfiddich has even crossed the worlds of beer and whisky. After partnering with a local craft brewery, the Speyside distillery was the first to finish a single malt in IPA craft beer casks.
Dalmore Eos whisky fetches a whopping HK$918,750 at Bonhams auction in Hong Kong
Jameson also caused a stir with its Caskmates series. In the Stout Edition, the whiskey is aged in old whiskey barrels that had also been used to age stout from Cork's Franciscan Well brewery. This added notes of cocoa, coffee and butterscotch to this classic Irish whiskey.
Want more stories like this? Sign up here. Follow STYLE on Facebook, Instagram and Twitter