The article was written by Kif Leswing
One of my favourite features on the Apple Watch Series 4, which went on sale last Friday, is a series of new watch faces – one showing a real blaze.
The new fire, water and vapour watch faces depict swirling colours behind an analogue clock.
They are subtle, minimalist – and very cool.
It turns out that the images of these new watch faces were not created using computer generated imagery.
Apple actually really filmed a fire, water and vapour at 200 frames-per-second using a high-resolution, high-speed camera.
6 reasons why buying Apple's iPhone 8 makes more sense than ever
That footage is what is playing on the Apple Watch when you choose the face.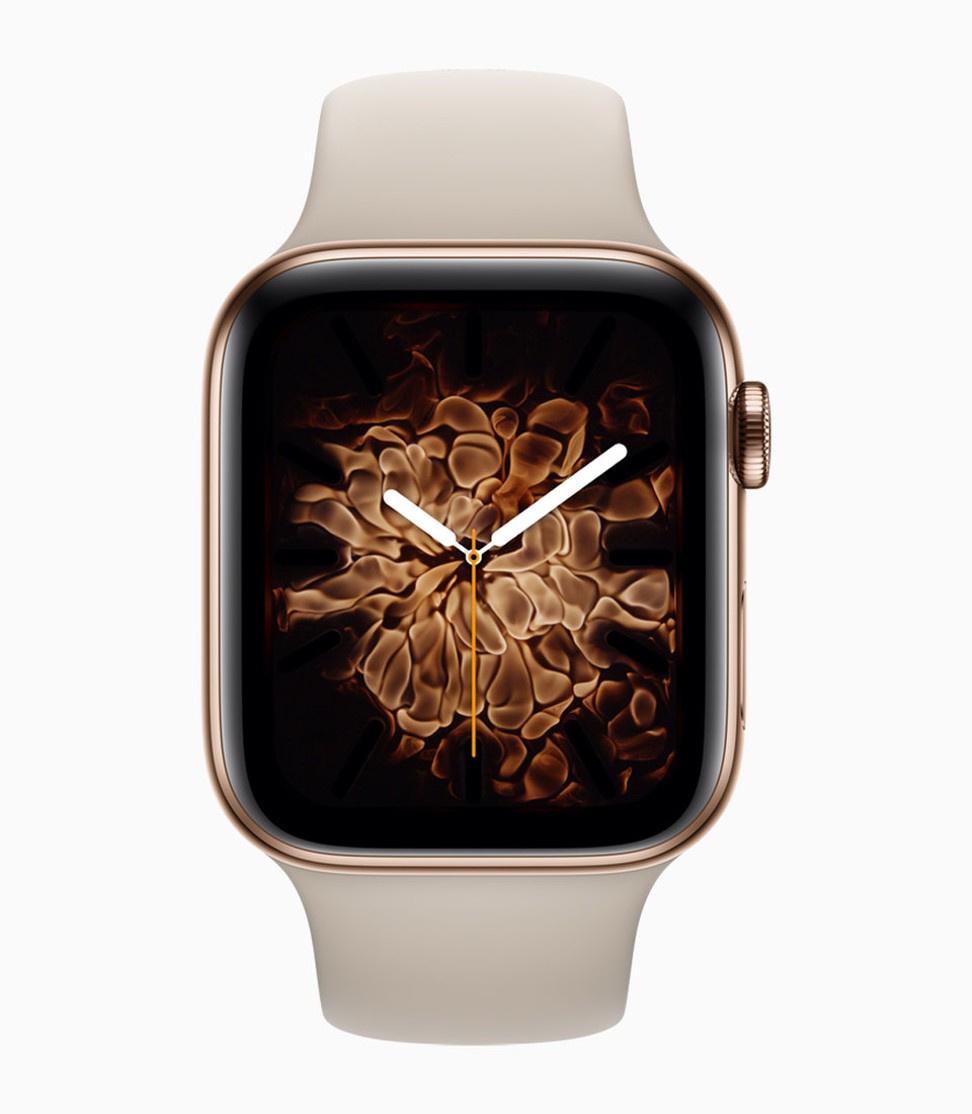 Want to spend US$1,100 on a phone? Meet the new iPhone Xs Max
The filming for the new watches has been revealed in a new video.
Take a look:
It would have been easy for Apple to assign some of its super-talented designers to create these watch faces on a computer.
However, the company clearly went the extra mile this time, which is the exactly the kind of care and attention to detail that Apple will need to keep growing in the luxury watch market.
Prices of the watches start from US$399.
Want more stories like this? Sign up here. Follow STYLE on Facebook, Instagram and Twitter
This article originally appeared on Business Insider.