When they were built, each one of these lavish properties was worth the equivalent of millions of dollars. However, they were all left to fall apart.
From a villa that has been sitting empty for 70 years on an island in New York state to a Gothic manor in Scotland, here are 10 abandoned global mansions that the wealthiest people of the day once called "home".
Five fun facts about 'Crazy Rich Asians' star the Blue Mansion
1. Carleton Island Villa, New York, United States
This dilapidated mansion, which still sits on Carleton Island in Cape Vincent, New York state, has been uninhabited for about 70 years.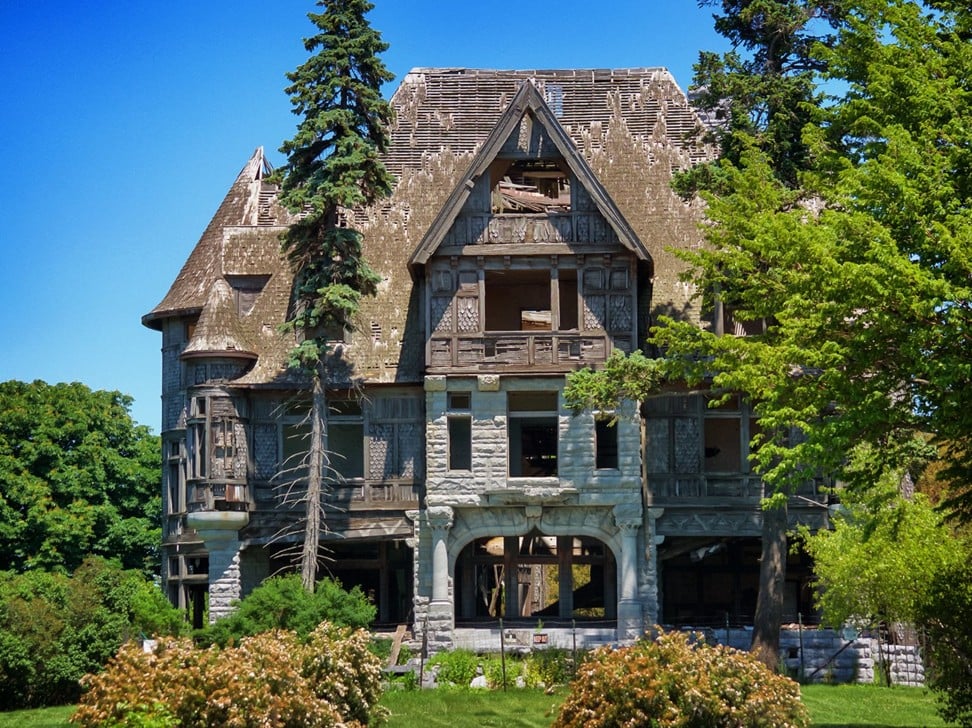 The 11-bedroom property was built in about 1894 for William O. Wyckoff, who made his fortune from the Remington firearm and typewriter company.
Copper miners' hotel-turned-mansion in America could be yours for US$6.2 million
He reportedly died in his sleep of a heart attack during his first night in his lavish, newly completed home in 1895.
During the years of the second world war the owners at the time sent in contractors, who gutted the building – removing all of the valuable interior fittings, including flooring, walls, doors and windows.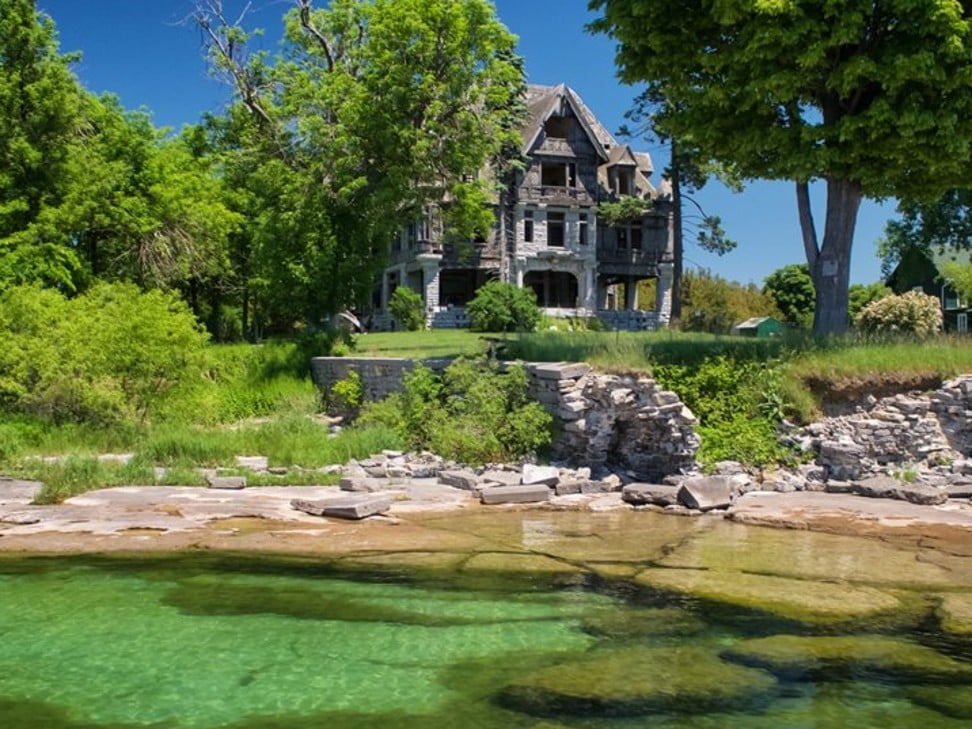 The mansion is now for sale for US$495,000, but any buyer will certainly need to spend much more than that on repairs and restoration if it is to be saved.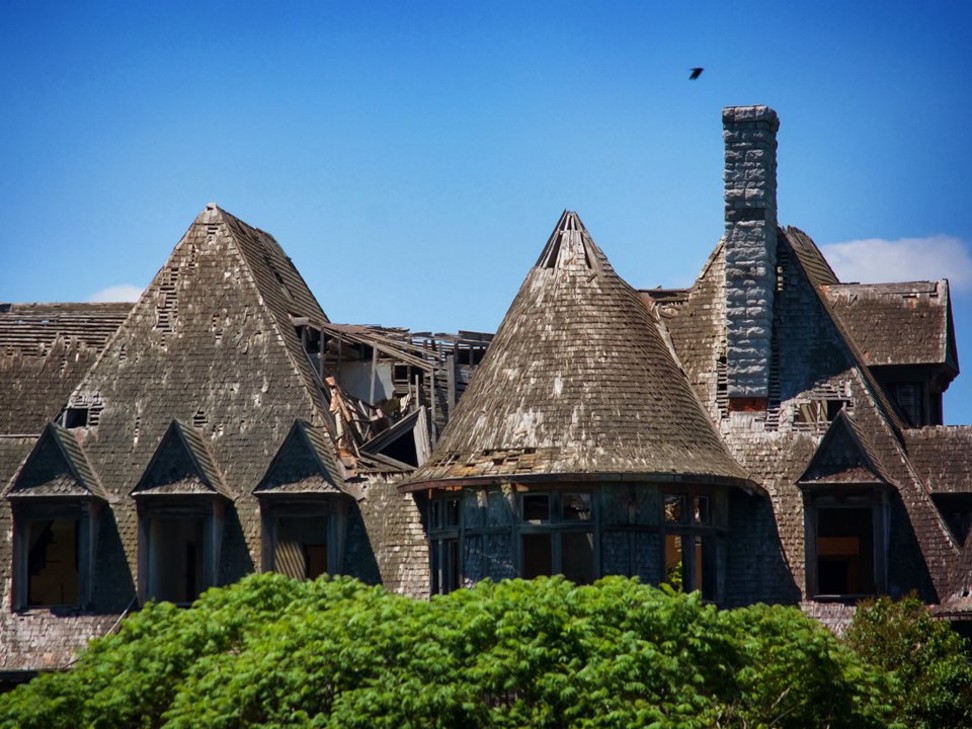 2. Halcyon Hall, New York, US
Halcyon Hall was built in the village of Millbrook, also in New York state, as a luxury hotel in 1893.
The 200-room, five-storey Queen Anne structure, set in 22 acres (nine hectares) of land, failed to attract enough guests to be a viable hotel, so in 1907 it became part of Bennett School for Girls – later renamed Bennett College – a women's college that had been founded in 1890.
As co-education schools grew in popularity the college began to struggle to compete and closed down in 1978.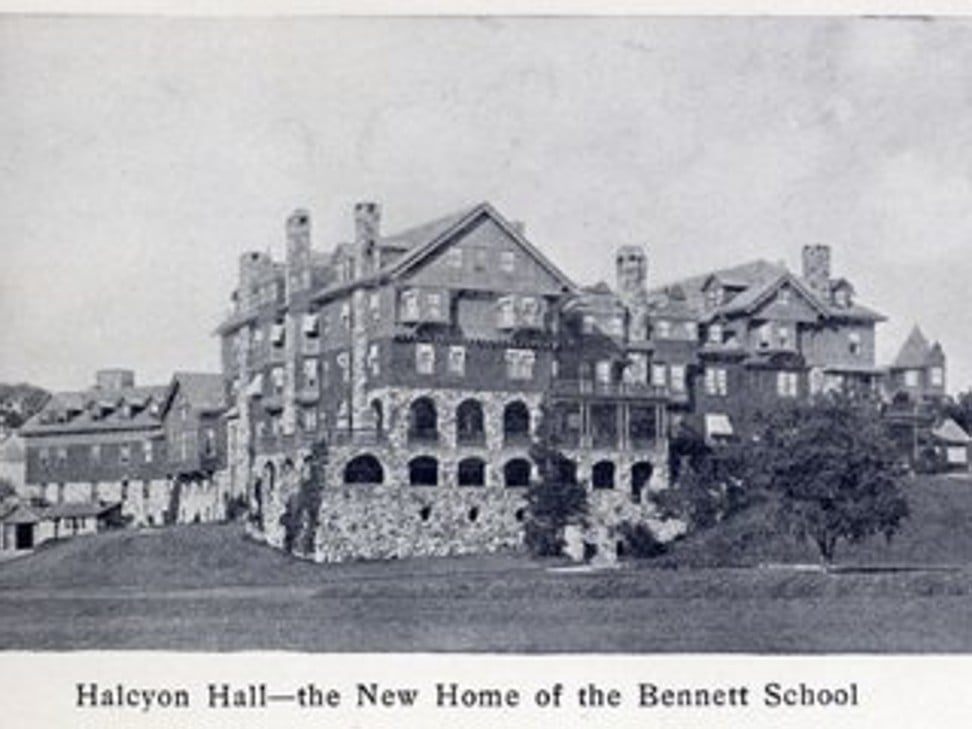 Since then the building has remained empty and over the years parts of the roof have collapsed and it has also suffered major water damage, caused soon after its closure, when frozen water pipes burst.
The now-decrepit mansion was bought in 2014 and there were plans to demolish it and replace it with a park.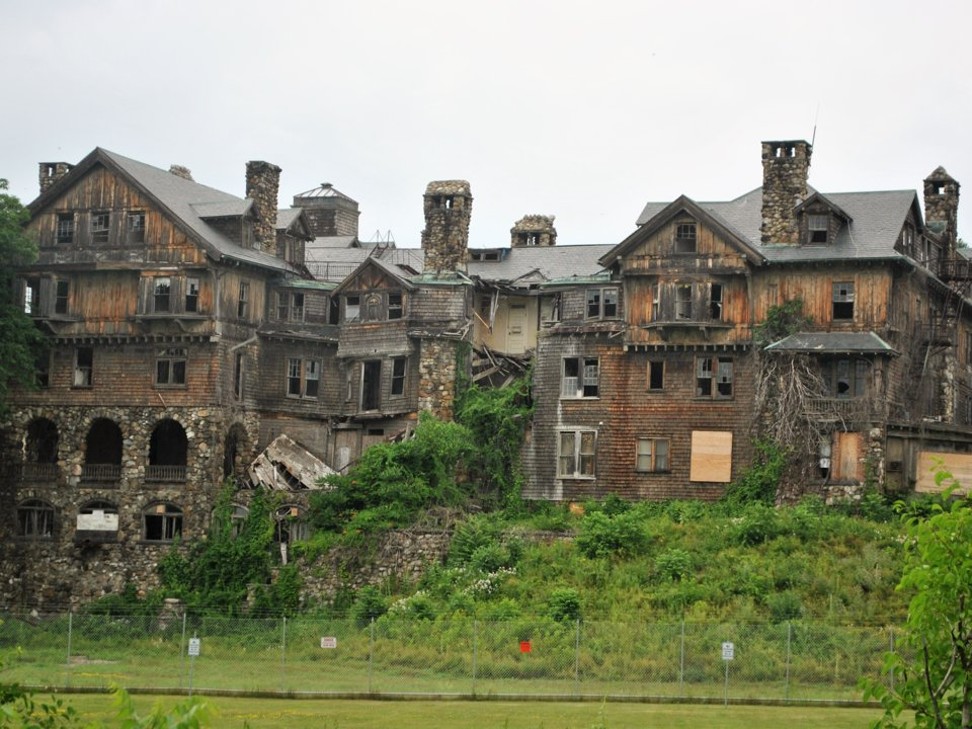 US copper miners' hotel-turned-mansion is yours for US$6.2 million
However, in August 2016, the owners reported that the mansion would remain standing for "a few years" while outstanding issues over the property rights were sorted out.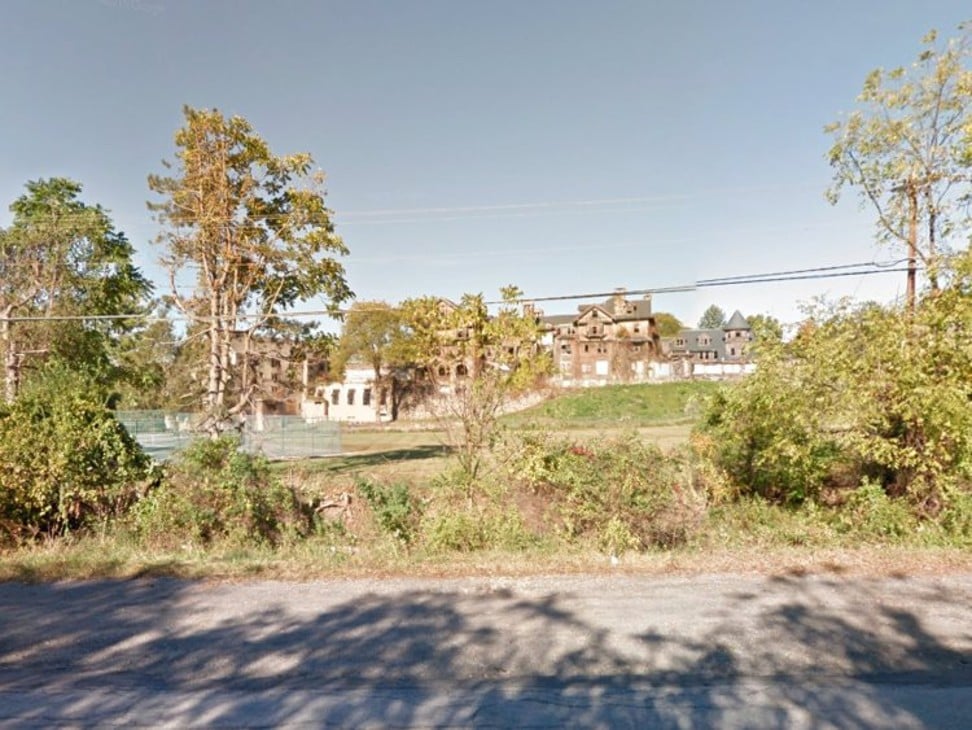 3. Swannanoa Mansion, Virginia, US

The Italianate Swannanoa mansion in Lyndhurst, Virginia, was built in 1912 by railroad millionaire James H. Dooley – reportedly as a summer residence and token of his love for his wife, Sarah, whom he called "Sallie".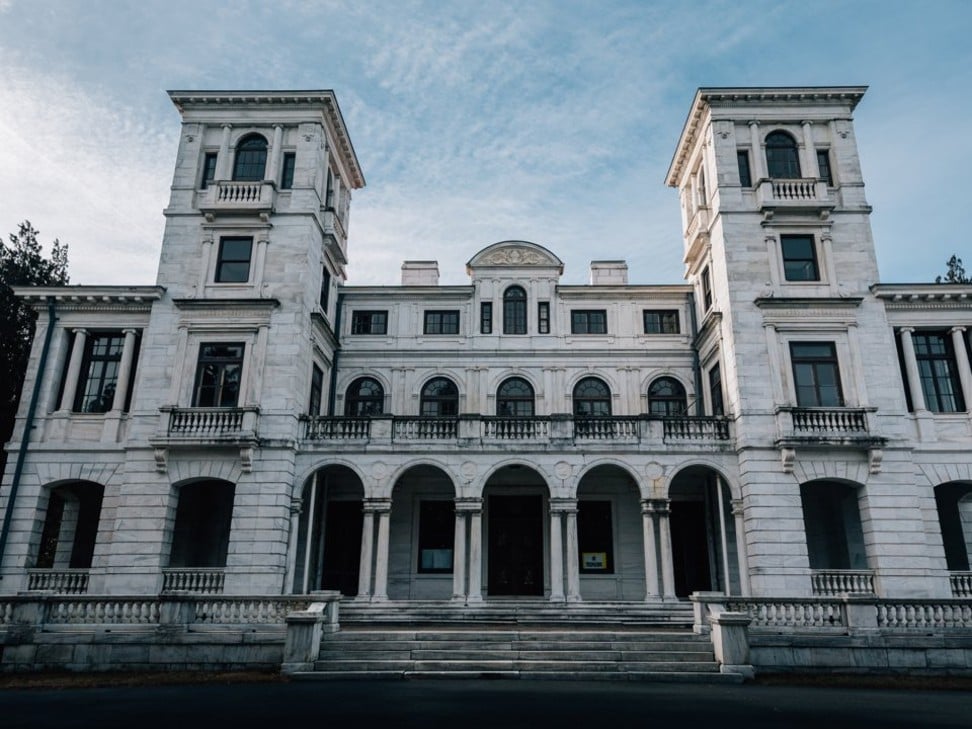 US$32 million LA mansion sits on 'the best street in Beverly Hills'
The lavishly built property, which sits on crest of the Blue Ridge Mountains, features two tower-like structures at the front and was partly based on the Villa Medici in Rome.
It reportedly took builders eight years to complete.
The mansion includes wood panelled rooms, marble flooring, staircases and columns, and a 10-foot Tiffany & Co. stained-glass image of Sallie installed above the main stairs
After the couple died in the 1920s the 52-room house, set in terraced gardens, was used as a country club for a time.
Then, a scientist couple leased the mansion and turned it into a museum while continuing to live there until their deaths.
Nobody has lived in the house since 1988.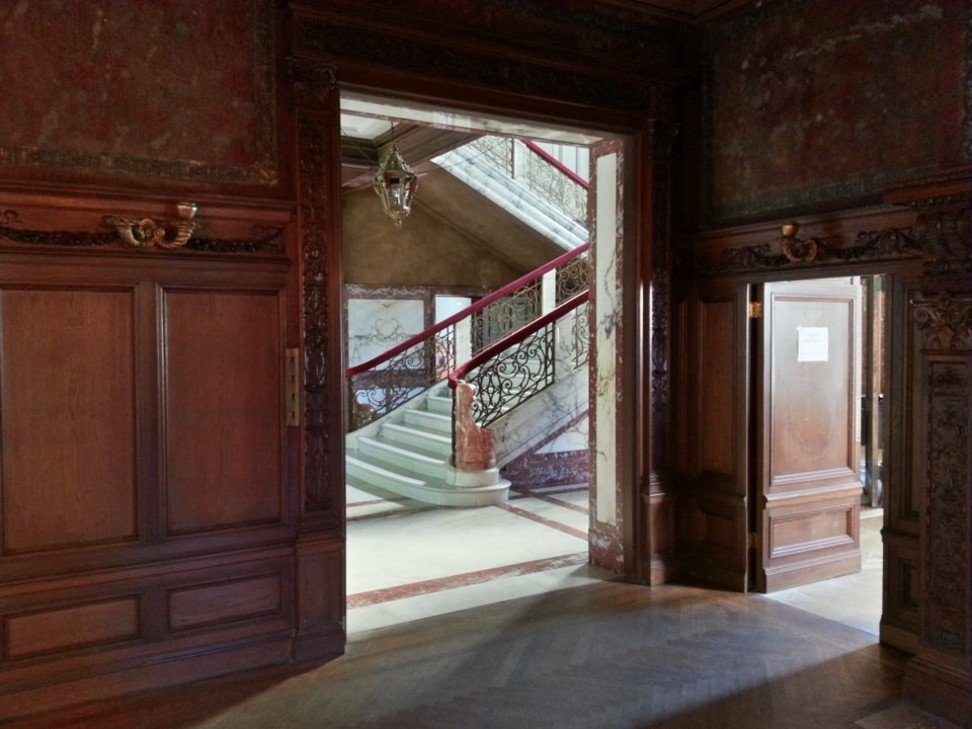 The mansion is still occasionally reopened to the public to host weddings and other events, but local residents have complained that the estate has been mismanaged and that the building's condition is deteriorating.
4. Cambusnethan House, Scotland
Cambusnethan House in North Lanarkshire, Scotland, also known as Cambusnethan Priory, is one of the last remaining Gothic mansions in the country.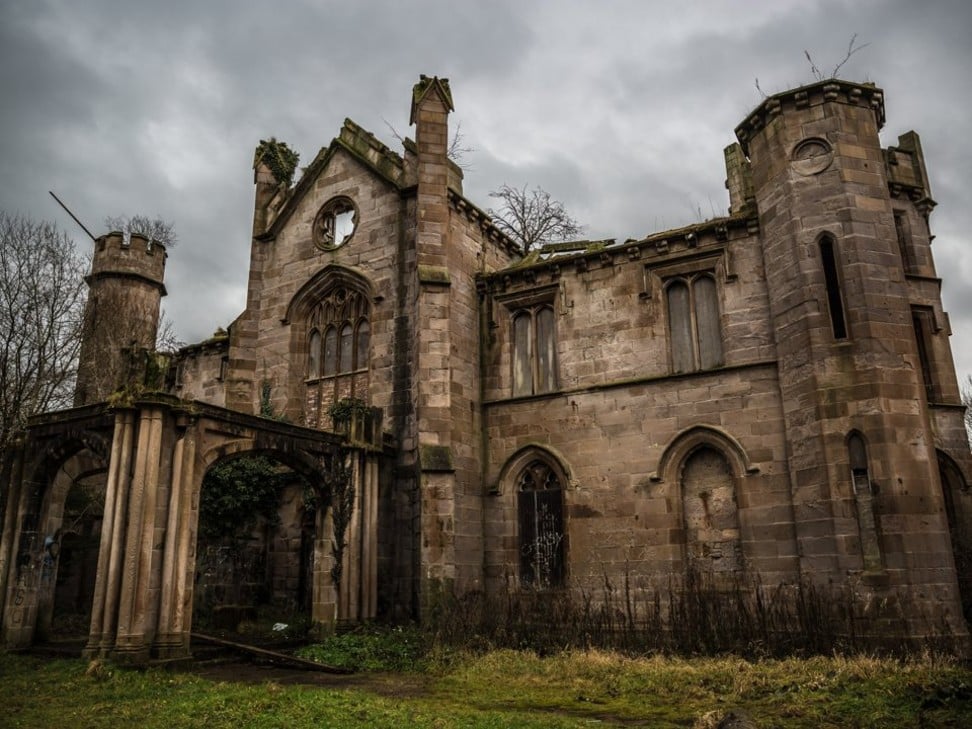 The two and three-storey mansion was built by the Scottish architect James Gillespie Graham in 1819 to replace an early 17th-century house that had burned down in 1810.
The former home was later used as a hotel and restaurant and in the 1970s it was used for mock medieval banquets, but it was damaged by a fire in the 1980s and has since suffered vandalism.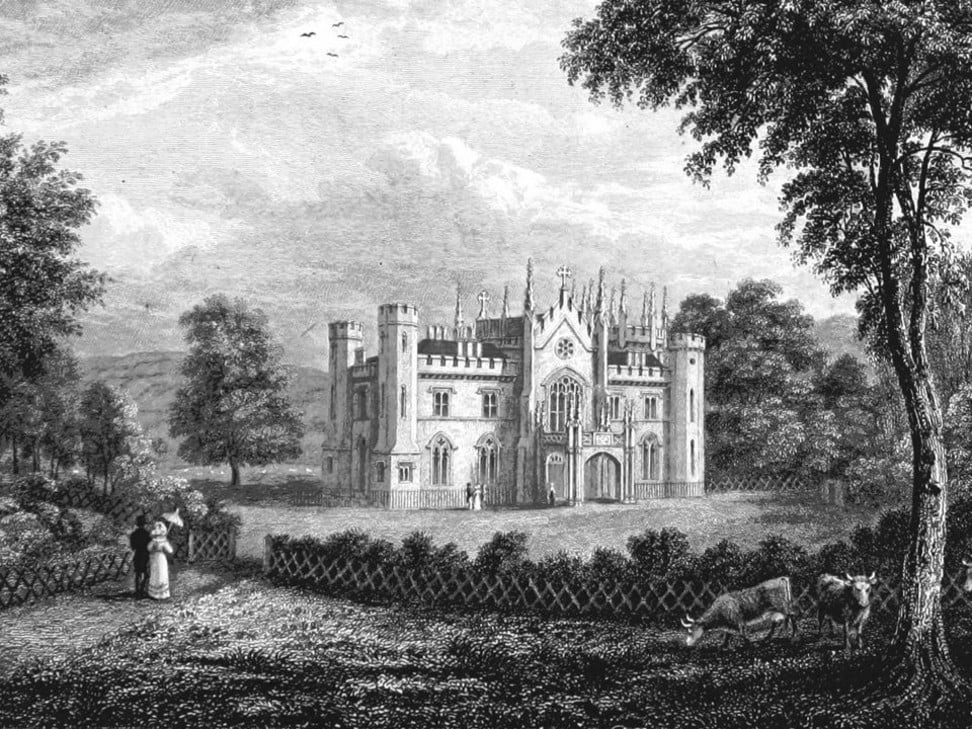 Saudi royals fight over 18-bedroom California mansion
The property is on Scotland's Buildings at Risk Register and regarded to be at a "critical" risk level.
A group called "Friends of Cambusnethan Priory" was established in 2014 to try to save the building from any further deterioration.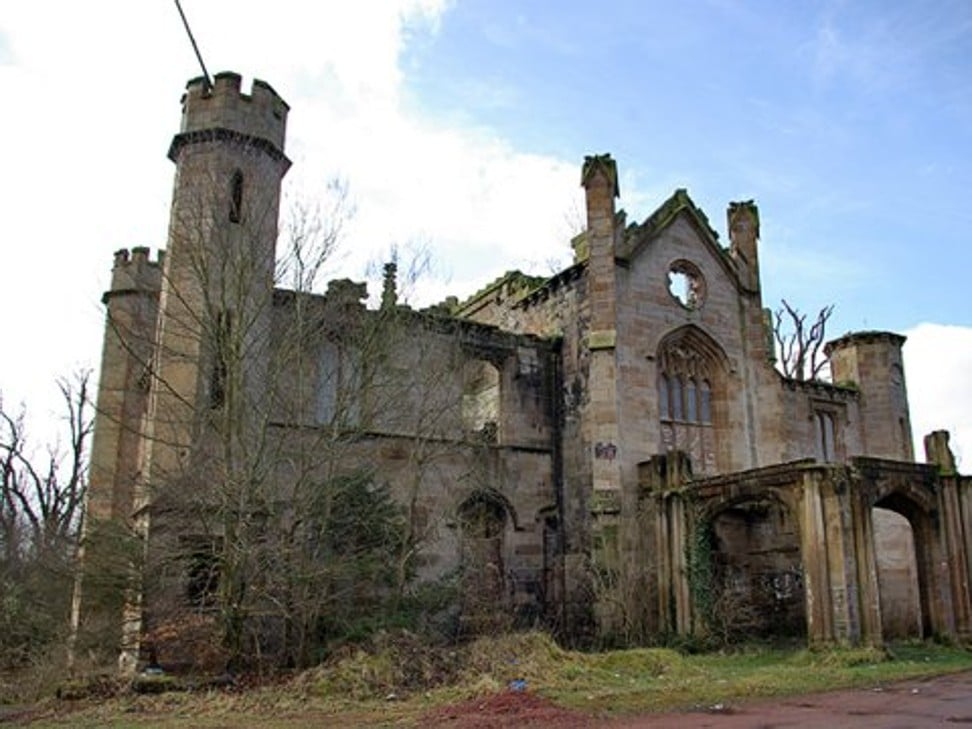 5. Lynnewood Hall, Philadelphia, US

Lynnewood Hall – a lavish 110-room, century-old Gilded Age palace, just outside Philadelphia, was designed by Horace Trumbauer for industrialist Peter A. B. Widener in the late 1890s and completed in 1900.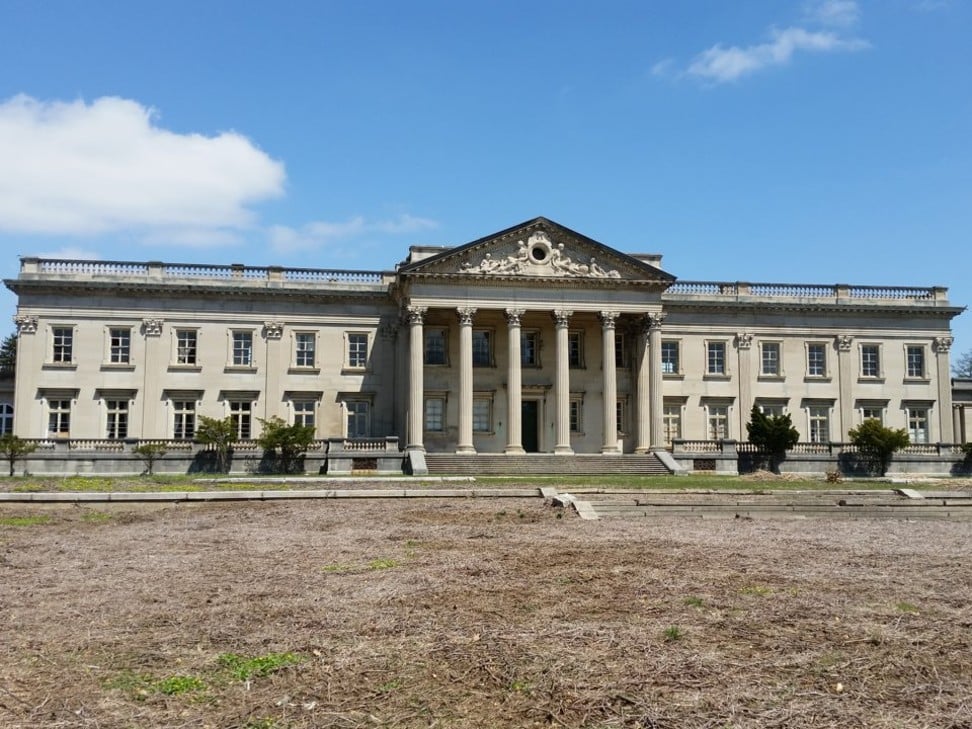 Widener's eldest son, George, and grandson, Harry, both died when the Titanic sank in 1912.
The businessman, who housed his private art collection of European masterpieces in the property, died in 1915.
The cost to build the property when first constructed has been estimated to be the equivalent of US$200 million today.
Although it is still in relatively good condition, the likely cost of restoring the hall and its grounds to their former glory is likely to be about US$40 million, according to David B. Rowland, president of the Old York Road Historical Society.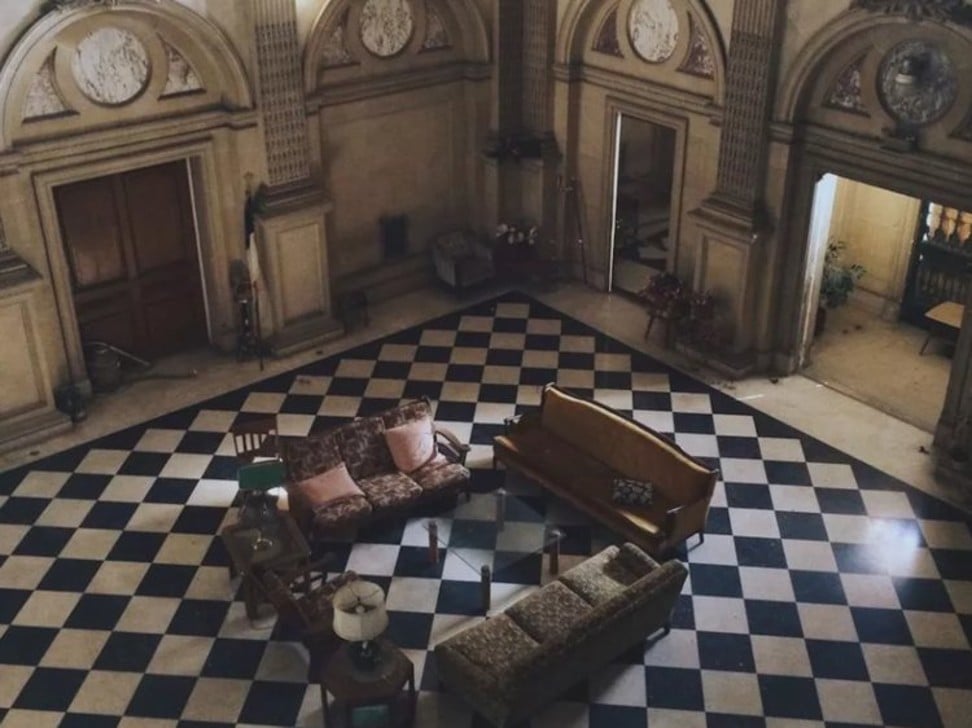 The property is now for sale for US$15.5 million.

An 1895 Newport, Rhode Island mansion goes on sale for US$5 million
6. Pidhirtsi Castle, Ukraine
Pidhirtsi Castle in the Lviv region of Ukraine, was built as a holiday home for a high-ranking Polish military commander between 1635 and 1640 by the Italian architect Andrea dell'Aqua.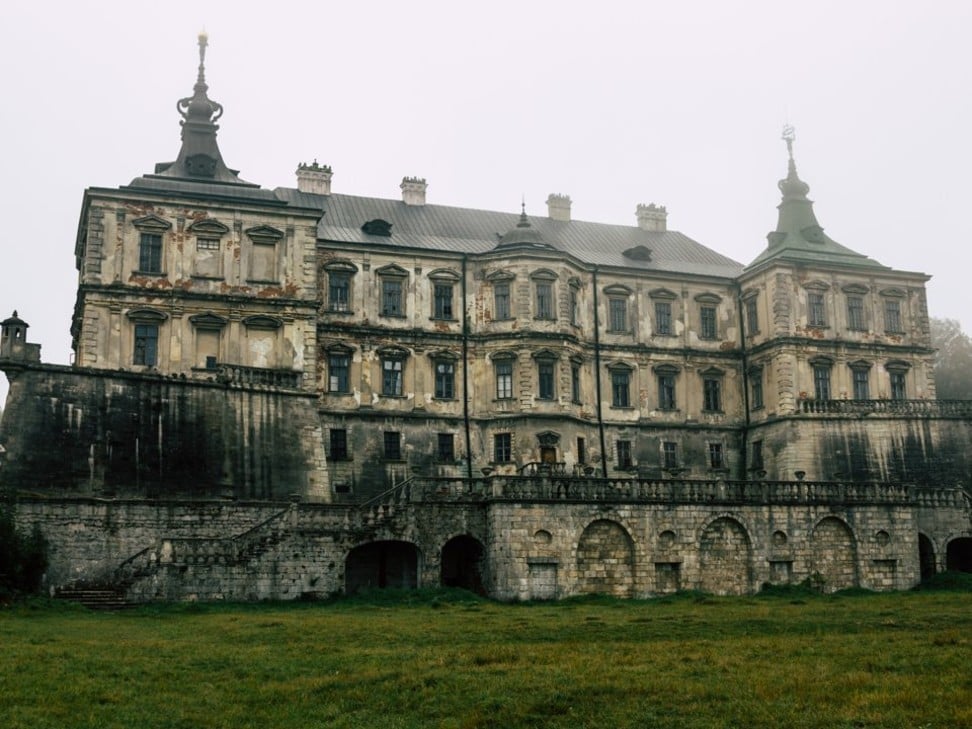 The mansion prospered for years, but in the 19th century new owners took over and neglected the castle, so that by the end of the second world war it had badly deteriorated.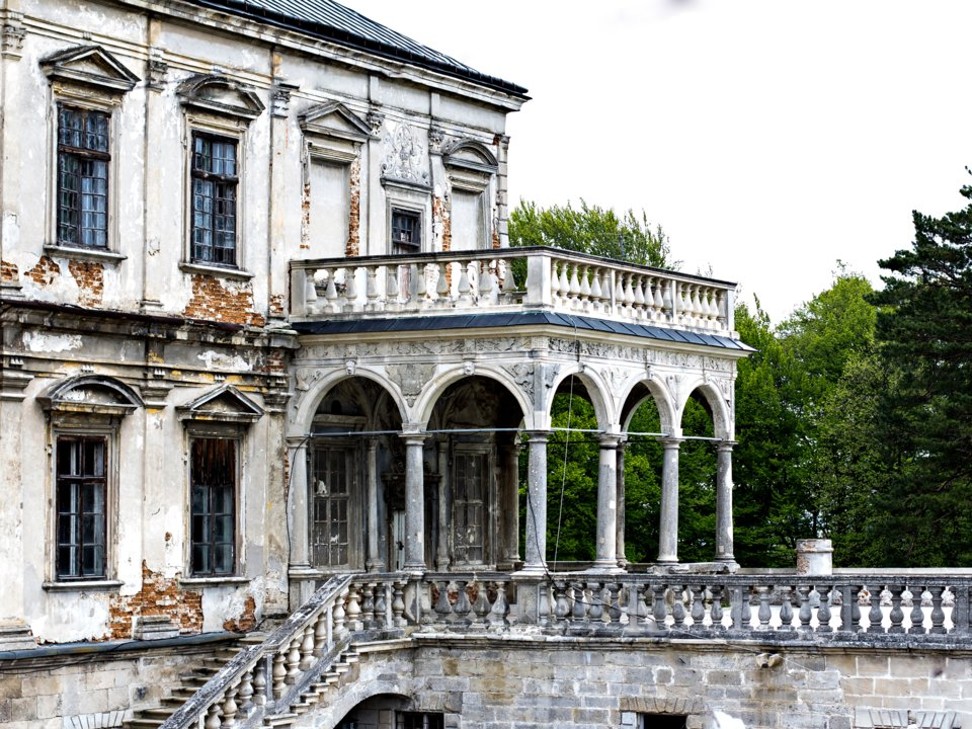 The property has been damaged by fire and flooding over the years.
The Lviv Art Gallery foundation aims to restore the mansion, but a lack of funds has hampered progress.
The foundation has called for help from investors, while local students have been trying to repair the estate on a voluntary basis in their spare time.

A look inside a US$9.3 million LA mansion
7. McNeal Mansion, Burlington, New Jersey, US
McNeal Mansion, which sits alongside the Delaware River in the city of Burlington, New Jersey, was built by industrialist Andrew McNeal in 1890 after he founded the company United States Pipe and Foundry.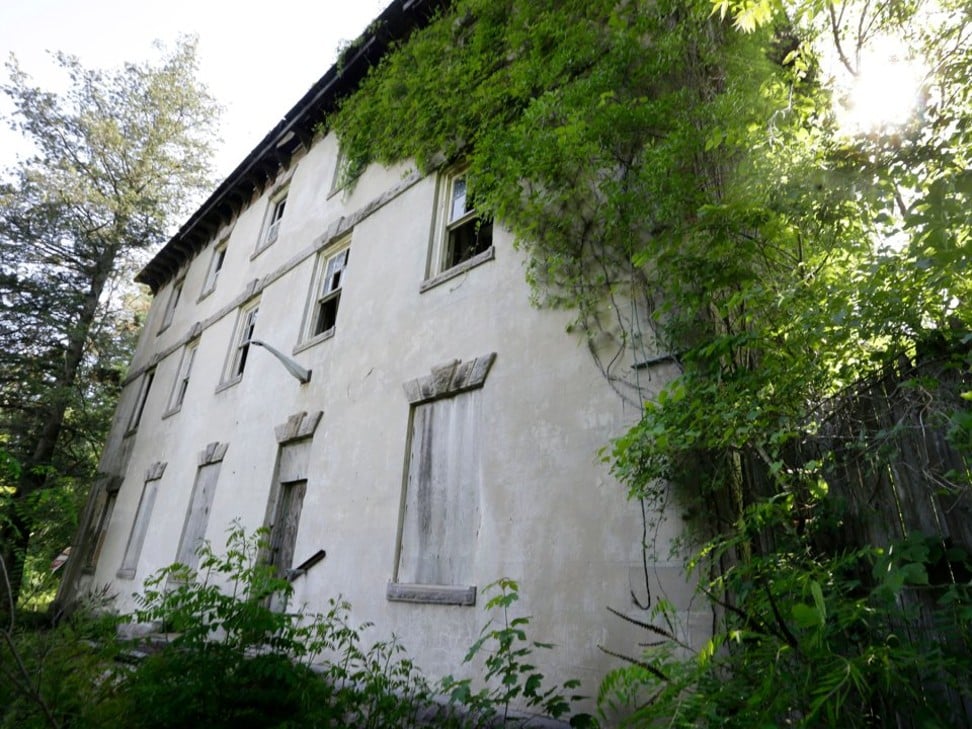 The company bought property in 1899 and used it as its headquarters until 1953, after which it was left abandoned.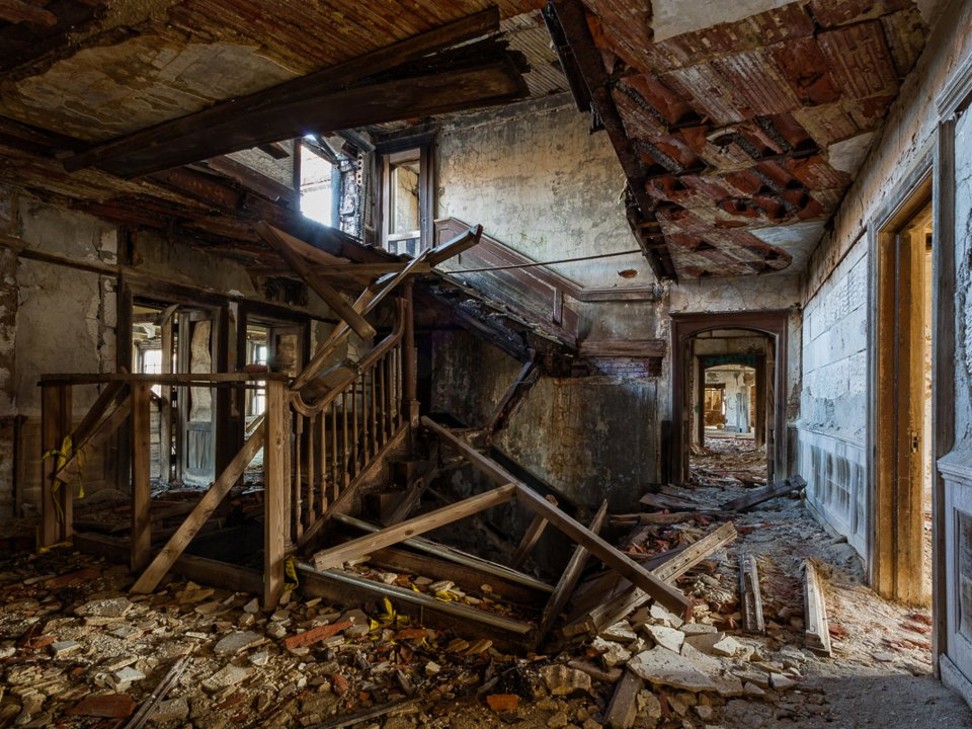 In 2016, the city bought the property and approved a redevelopment plan for the mansion that might have included the restoration of the home, but the plan stalled and the home continues to remain empty.

Former coal baron Massey's Virginia Mansion is on the market – at a discount
8. 'Swingers Tiki Palace', Tennessee, US
This "Swingers Tiki Palace" as it was dubbed by one society photographer, in Chattanooga, Tennessee, was built in 1972 by strip-club tycoon Billy Hull to be the ultimate party palace.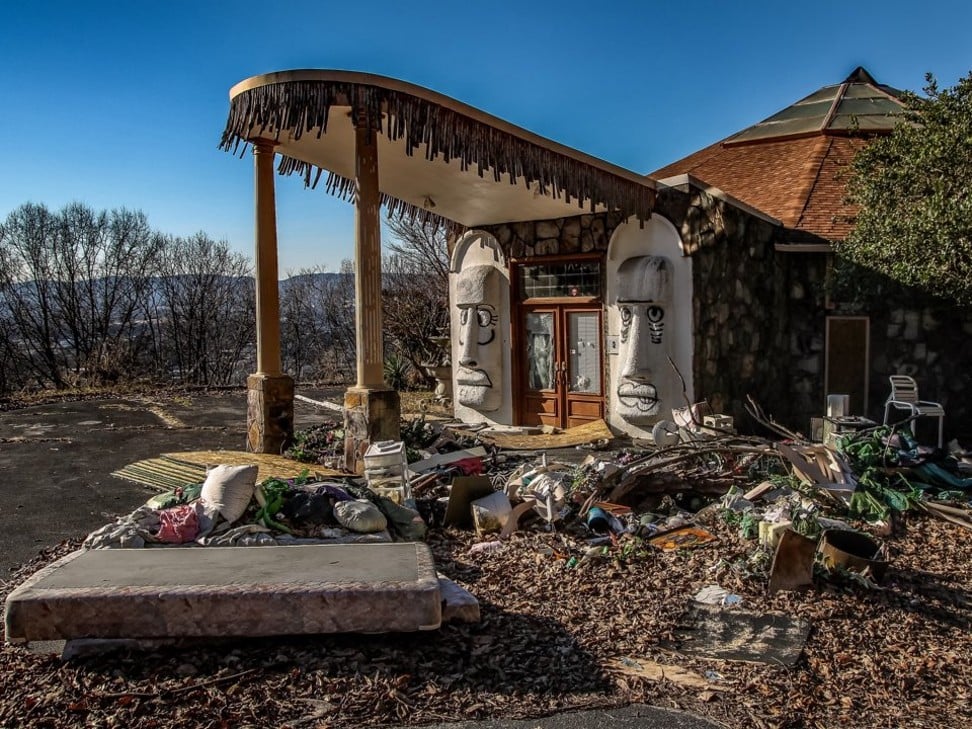 The 5,600 square-foot (520 square-metre) home, which had three bedrooms and 4.5 bathrooms and a huge lounge and living room, fell into disrepair after Hull was arrested for tax evasion.
The mansion was best known for hosting many parties centred around its 40 foot (12 metre) by 20 foot, 12-foot deep Playboy bunny swimming pool, which reportedly had tunnels leading to each of the bedrooms.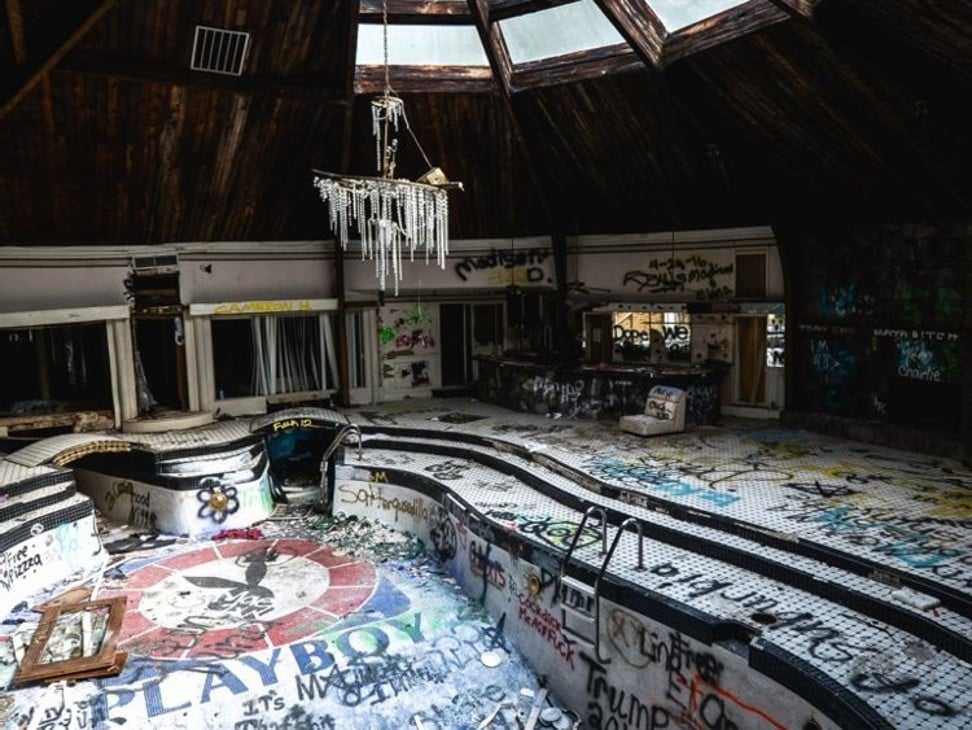 Hull was later jailed for 20 years and the mansion, including the empty pool, later became vandalised and covered in graffiti.
Inside the hottest renovated celebrity mansions
9. Villa de Vecchi, Cortenova, Italy
The Villa de Vecchi, known as the "Ghost Mansion" of Italy, was built between 1854 and 1857.
It was meant to be the summer home of Count Felix De Vecchi, who was head of the Italian National Guard.
The home had all the modern amenities of the time, including indoor heating pipes and a large pressurised fountain.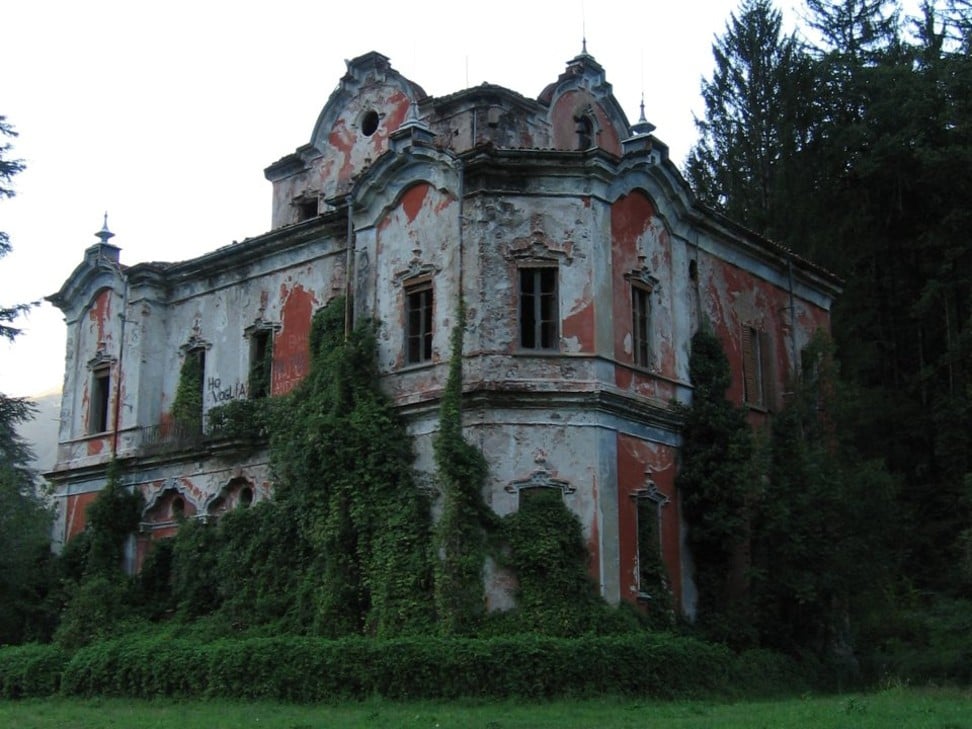 However, it was home to a mysterious family tragedy.
In 1862, the Count killed himself after he came home and found his wife had been murdered and his daughter missing.
Relatives continued to live at the mansion until the second world war, but the mansion was left uninhabited by the 1960s.
The home's grand piano is said to be played at night by "a ghostly entity".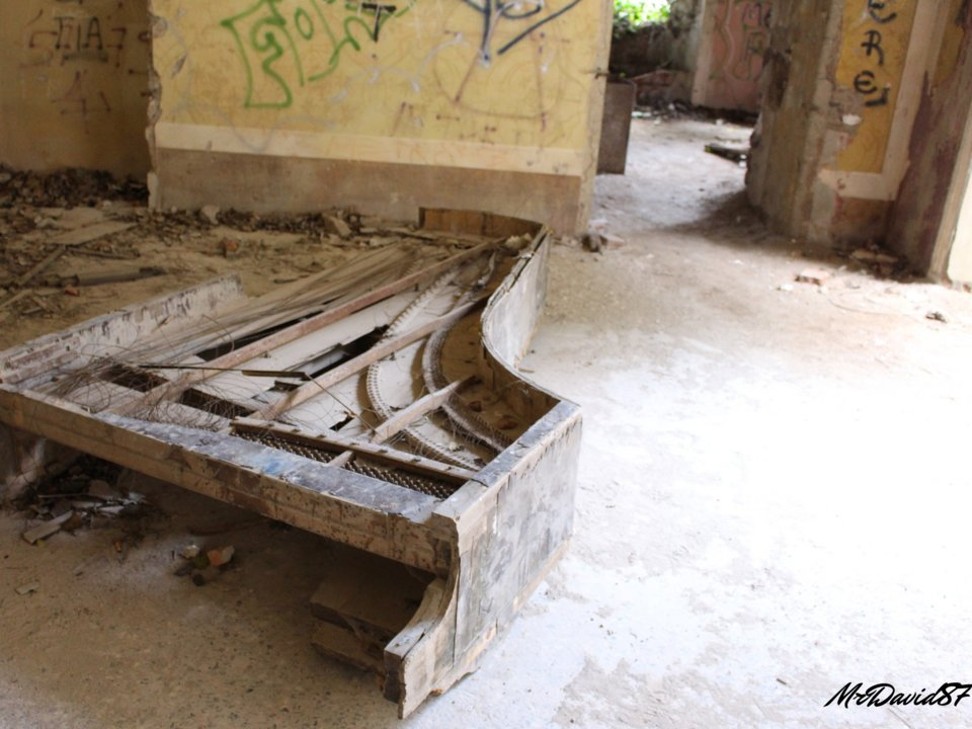 A 2002 avalanche destroyed nearby homes, but the once-lavish and now battered 'Ghost Mansion' remains standing.
10. Ha Ha Tonka Mansion, Kansas, Missouri, US
The ruins that resemble an ancient European castle actually sit just outside of Kansas City, in Missouri.
They are the remains of the dream of businessman Robert Snyder, who wanted to build a mansion modelled on a grand 16th century European fortress.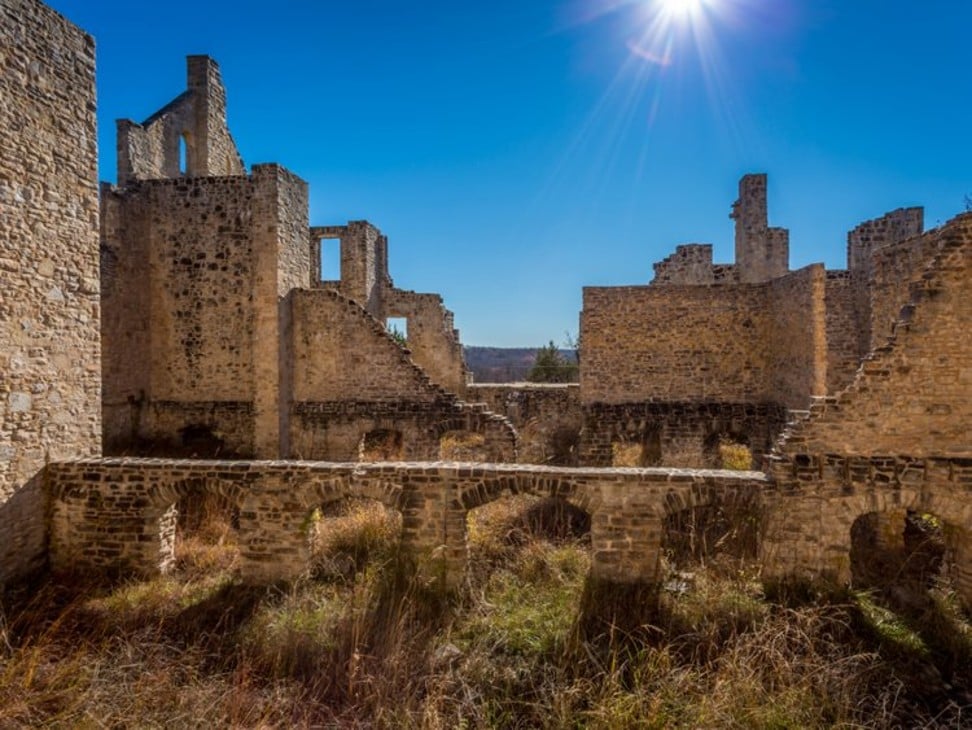 Snyder started building the castle in 1905, but the next year he was killed in a car accident and never saw it finished.
His sons took over construction and lived there until the family ran out of money because of several lands rights lawsuits surrounding the property.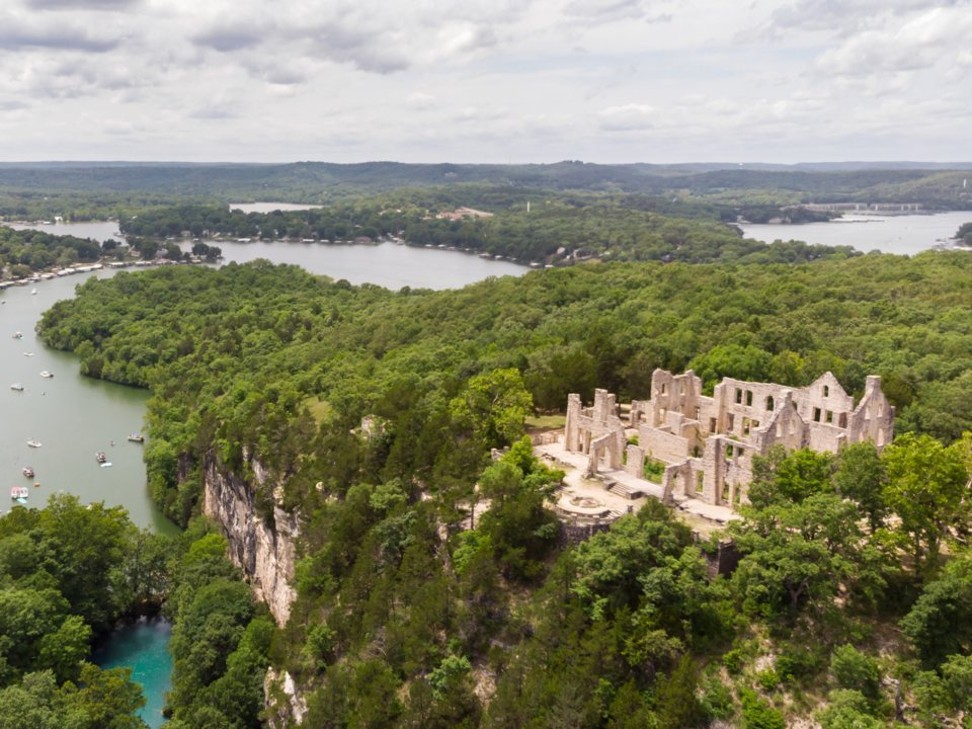 After the youngest brother was forced to leave the home in poverty, it was turned into a hotel until 1942, when it was destroyed by a fire.
In the 1970s, the state of Missouri bought the property and did some restoration work, but today the former mansion remains largely in ruins.
Want more stories like this? Sign up here. Follow STYLE on Facebook, Instagram and Twitter
This article originally appeared on Business Insider .