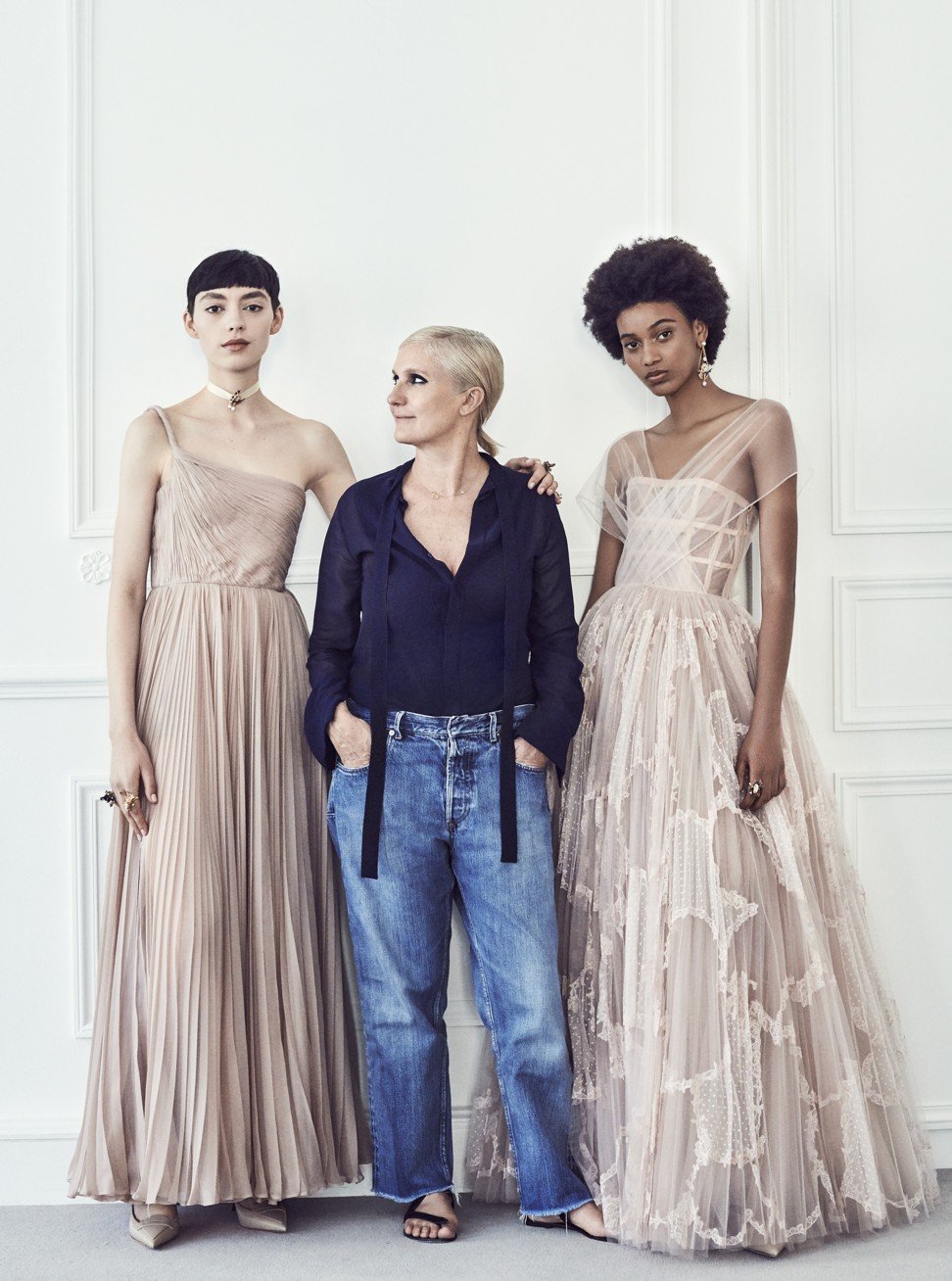 Maria Grazia Chiuri, the artistic director of Dior, had an unusual request for her friends at international fashion magazines while she was researching the autumn/winter 2018 collection.
"I was looking for magazine covers from 1968," Chiuri says at Dior's headquarters on Avenue Montaigne, in the heart of Paris.
Maria Grazia Chiuri's star-studded Dior show takes Paris on a dance
Naturally, the leading fashion magazines rushed to dig out their 1960s magazine covers from the archives. A collage of these covers provided the backdrop for the autumn/winter 2018 show. The venue, Paris' Musée Rodin, was wrapped in the collage, and prints of it were emblazoned on the facades of Dior's flagship stores around the globe, including the Landmark mall in Hong Kong.
So what is so special about 1968? It has everything to do with the inspiration for Dior's latest collection which is arriving at stores now.
The Paris' 1968 students' revolt, which is part of the year known as the "Youthquake", as coined by fashion veteran Diana Vreeland, was the starting point for Chiuri's new collection. The idea was triggered by an unsigned photograph of young girls holding a placard that says "unfair to the mini- skirt" outside a Dior store circa 1966.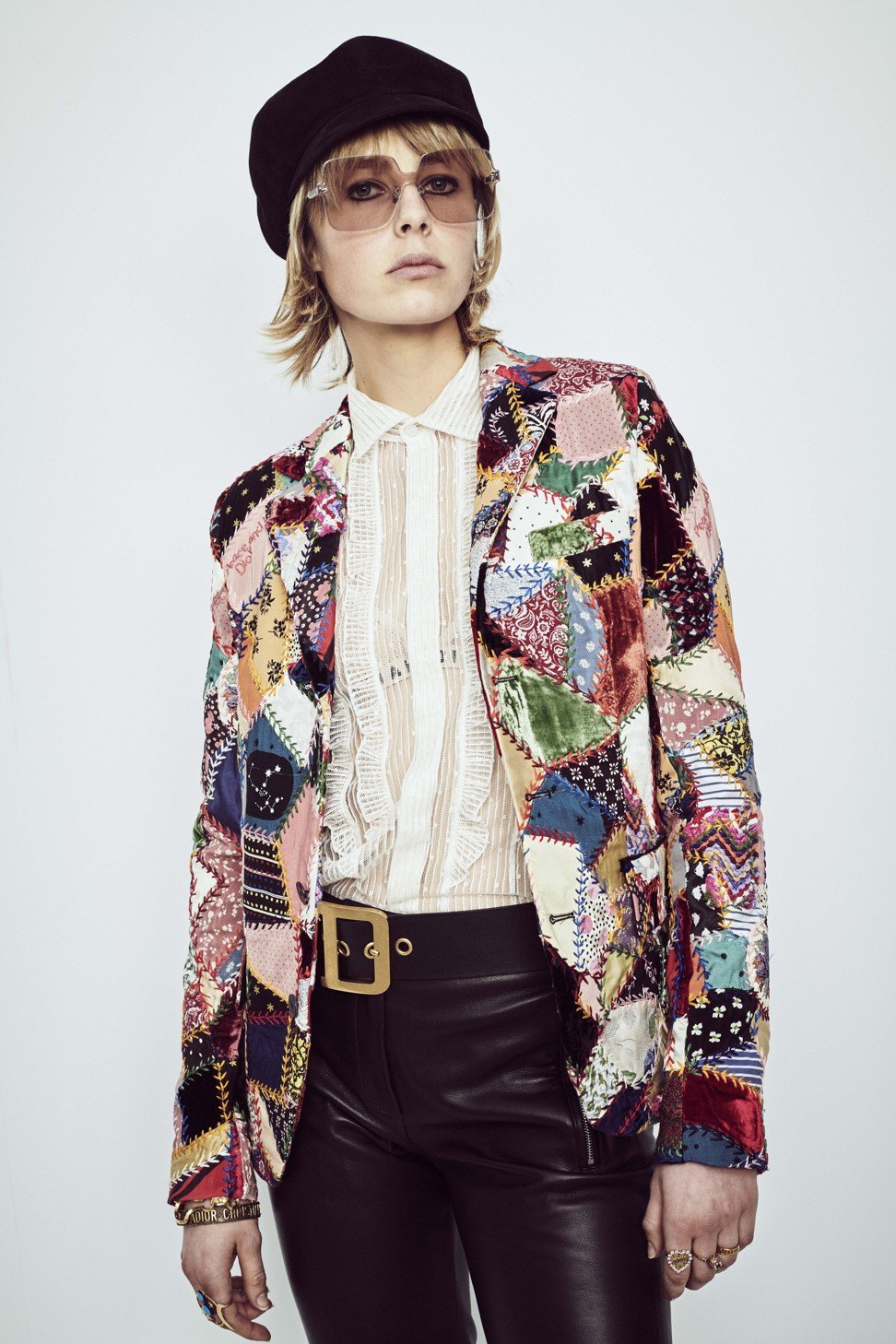 "Fashion helps women to be free and to express themselves," says Chiuri, explaining why the image resonates so much with her. "I think we are in that same situation today. The young generation is bringing new energy, more so now because of the internet."
Under Chiuri's creative direction, Dior has consistently targeted the millennial generation shoppers who yearn for individualism and crave self-expression. Since Chiuri's debut collection in September 2016, she has included slogan T-shirts or jumpers in most of the ready-to-wear collections.
STYLE Edit: Dior plays in light moods with new perfume, JOY by Dior
From the "We should all be feminists" of spring/summer 2017 to the "C'est non non non et non!", which opened the latest show, Chiuri has repeatedly made fashion statements promoting female rights, freedom and independence.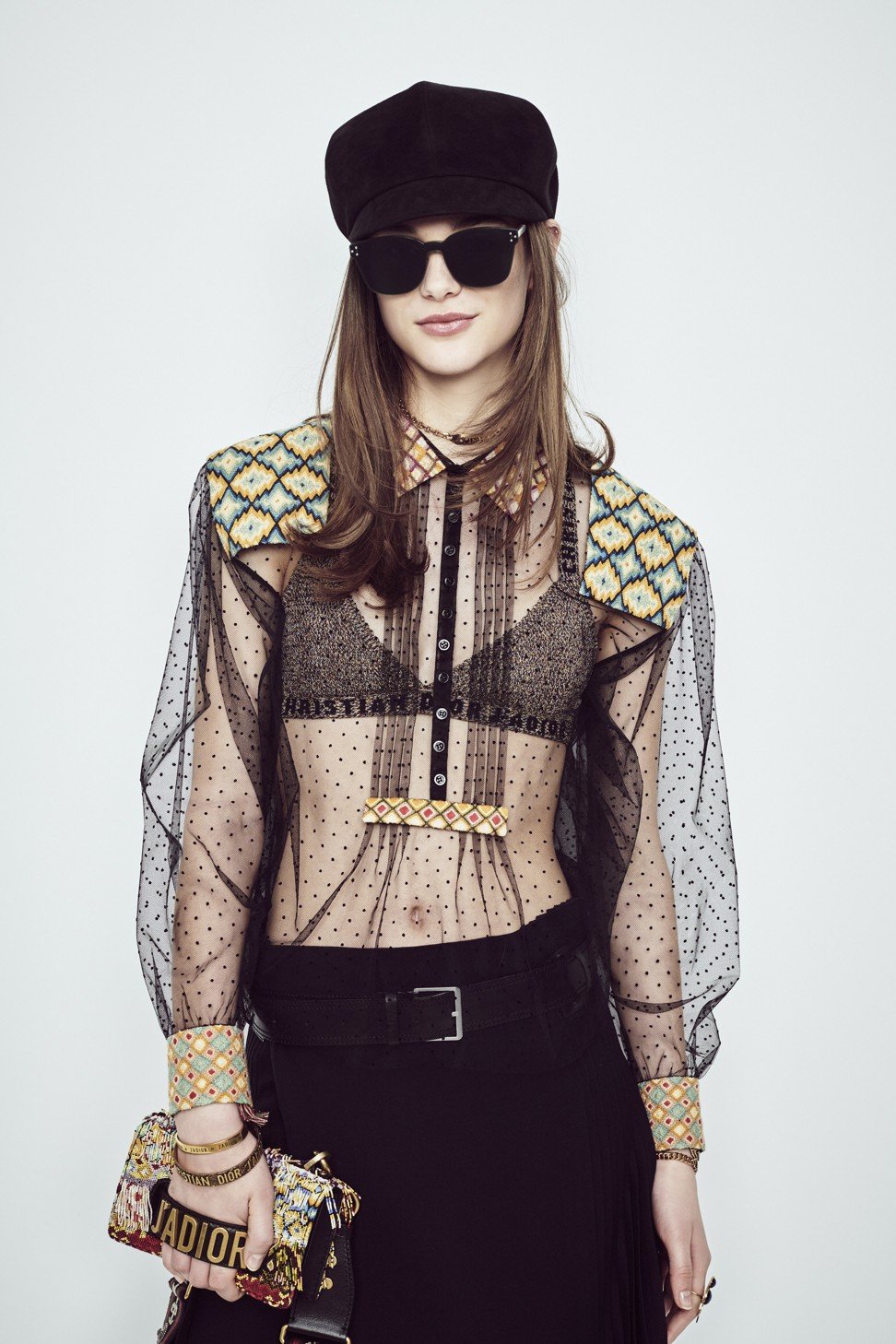 "The new generation has raised big questions about gender, race, environment and cultures that we have to reflect in fashion," Chiuri says. "Fashion born at this moment is seeing a big change, so I
think we [as designers] have to take all that into consideration."
Chiuri treasures the cause of female freedom, and she has referenced feminist historians Linda Nochlin and Vreeland in previous collections. A quote from Nochlin's 1971 essay, "Why have there been no great women artists?", featured on an opening look of Dior's spring/summer 2018 collection.
The more recent cruise 2019 show, which took place in Chantilly on the outskirts of Paris, opened with Mexican escaramuza (female rodeo) riders flaunting their galloping choreography and
free spirits.
The new generation has raised big questions about gender, race, environment and cultures that we have to reflect in fashion. Fashion born at this moment is seeing a big change, so I think we [as designers] have to take all that into consideration
"We have to continue this conversation about [female rights]," Chiuri says. "To have the same opportunity and equality is important. At the same time, we also need to understand that we are all different and we should respect each other."
Chiuri's sensitivity while delivering messages that extend beyond fashion has won over millennial customers for Dior. The slogan T-shirts, retailing for about HK$6,000 a pop, flew off the shelves like hot cakes.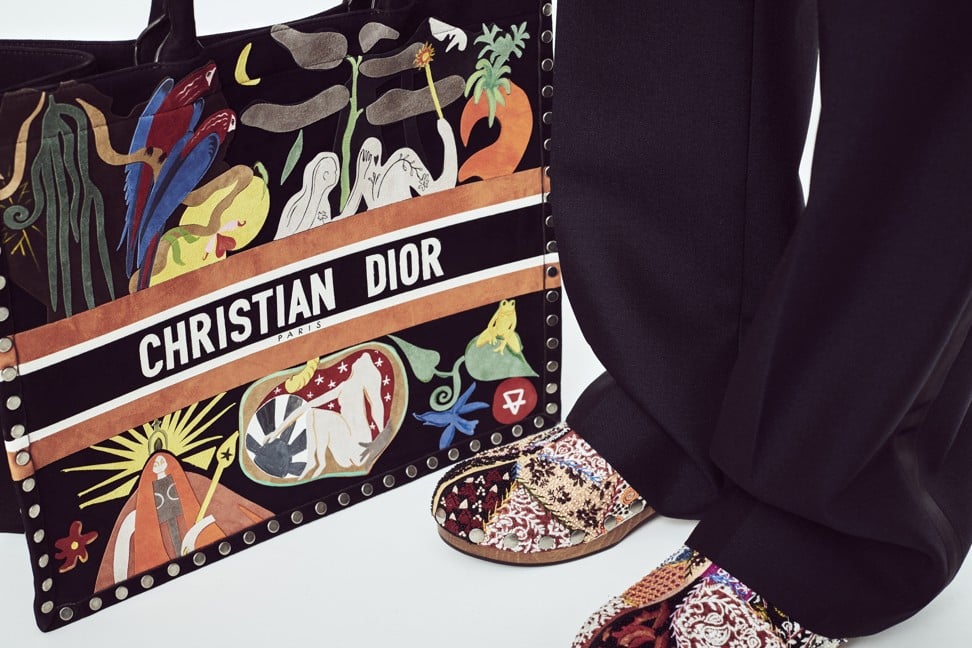 "I think there's a mix between urban streetwear and high fashion," Chiuri says. "There are days you want to be more romantic, and days you want to be more casual and sporty. People want a wardrobe that can offer something for every mood of the moment."
Gosling in Gucci, Hoult in Dior – who won Venice's Oscar for best dressed man?
Since Chiuri assumed the creative helm at Dior as the heritage maison's first female artistic director, she has steered the brand in a more youthful direction, while managing to stay true to its rich heritage.
The autumn/winter 2018 collection sent models down the runway in slogan body-hugging knits, ornamented ponchos and chequered kilts paired with classic Bar jackets. She has lifted the iconic Saddle bag from the archives, reworked the signature silhouette, and matched the bags with ornate folklore straps.
The comeback of the Saddle bag dominated the internet, thanks to a marketing strategy that engaged digital influencers Chiara Ferragni, |Nicole Warne (of Gary Pepper Girl fame) and Susie Bubble.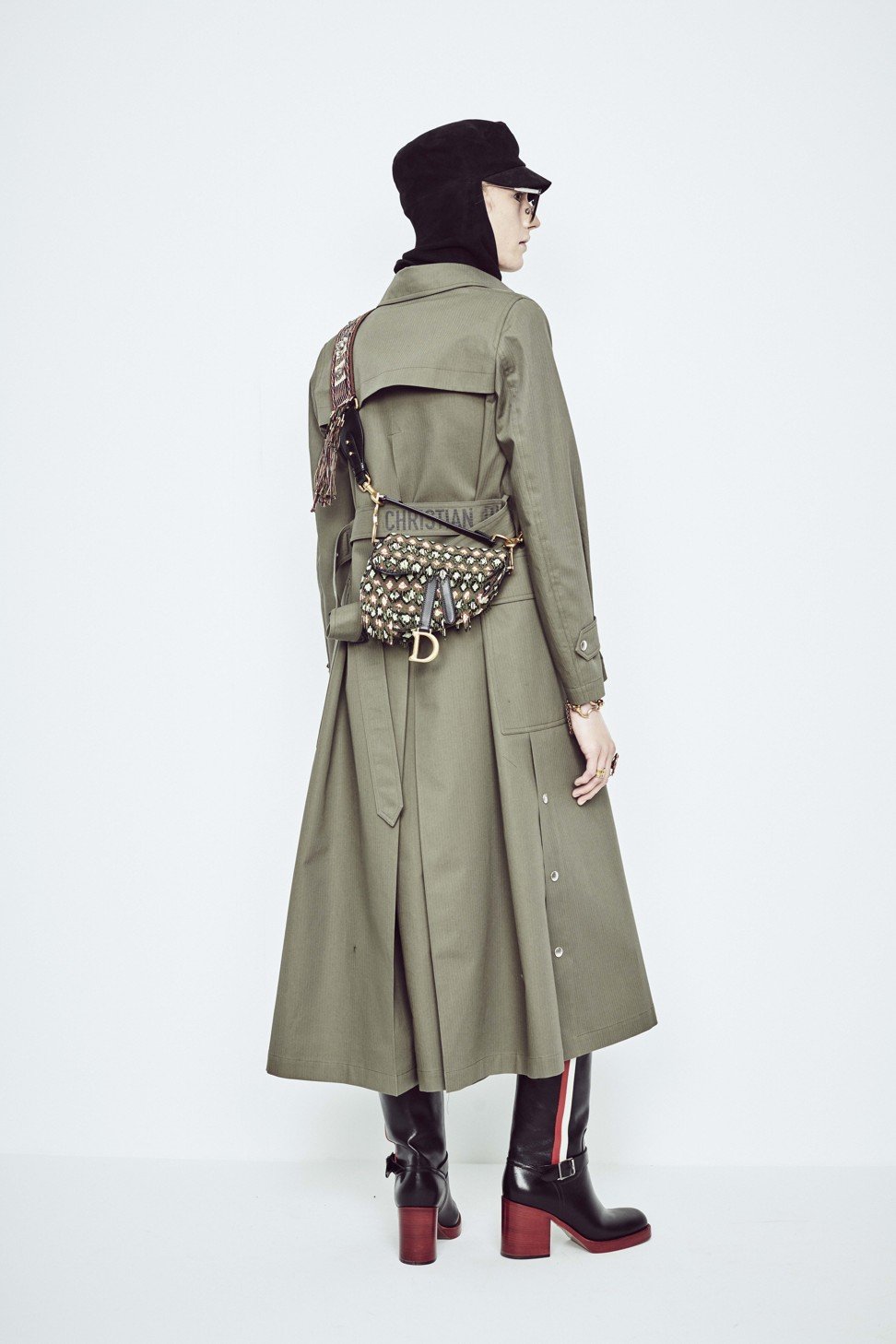 Chiuri is a veteran of fashion accessories. She joined Valentino in 1999 as an accessories designer, and was promoted to co-creative director in 2008 with long-term collaborator Pierpaolo Piccioli, following Valentino Garavani's departure. Chiuri also designed accessories at Fendi before she joined Valentino.
Her experiences have led to the development of a unique point of view for the often overlooked fashion items. "People usually think that accessories are only for making money, or exist as part of the more commercial side of the fashion world," she says.
"To me, accessories are also an object of design. Dior has a great heritage in accessories, such as the Saddle bag and Lady Dior. My job is to renovate the heritage with a different attitude."
Chiuri says that her role at Dior is similar to "a curator" who sifts through the treasures from its rich legacy and strives to bring the brand forward. 'I want to find a balance between the heritage, my point of view, and what I think is relevant for the brand in the future," she says.
Gosling in Gucci, Hoult in Dior – who won Venice's Oscar for best dressed man?
The Dior archive, which is only a couple of blocks away from the design studio, has been a source of inspiration. Chiuri spent many hours there observing the exquisite details and creative designs of predecessors such as John Galliano, Monsieur Christian Dior and, most frequently, Marc Bohan, who was a Dior designer from 1958 until 1989.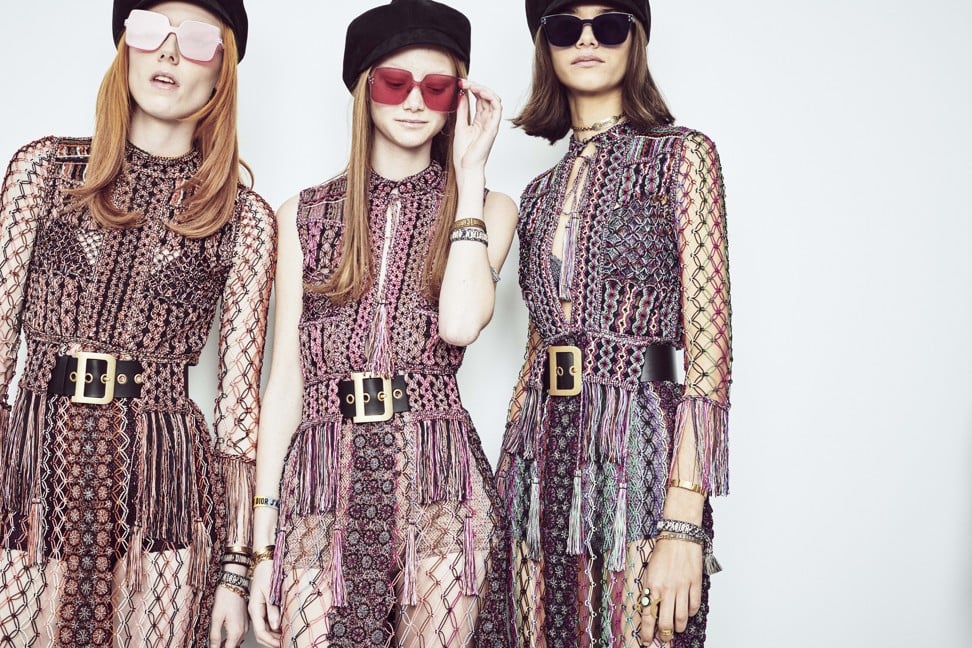 Dior's heritage was showcased on an unprecedented scale last year at the Musée des Arts Décoratifs in Paris.
The exhibition, titled "Christian Dior: Couturier of Dreams", is now being adapted for a British audience, and will open at the Victoria & Albert Museum in February next year. It chronicles the house's history from 1947 to the present, and features the works of its six artistic directors.
"It's very important to know your heritage so you can use the elements [freely] and mix it with your own culture and aesthetics," Chiuri says. "Especially as Dior is a French brand and I'm an Italian." Chiuri says the key to finding the balance between heritage and innovation is to stay true to the brand's DNA and core message.
"We have to consistently deliver the message that we are a couture brand," she says. "In terms of quality and creativity, a lot of research and craftsmanship goes into each of the pieces."
Romanian dressmakers are in big demand – thanks to Dior
Chiuri's ready-to-wear and haute couture creations have attracted strong support from millennials. She has named her 22-year-old daughter Rachele Regini as muse.
"There is a new generation of couture clients who might be young but they really appreciate the craftsmanship and quality," Chiuri says. "They are savvy and well informed."
Chiuri describes youthfulness as "an attitude" rather than a matter of age.
"My 80-year-old mother is hooked to Instagram," Chiuri says. "I think in some ways, she is a millennial. It's impossible to say that the digital influence hasn't affected everybody."
Chiuri says it's an exciting time to be in fashion. "When I first started [more than 30 years ago], fashion was a different world – there were only two seasons a year. Now I think luxury brands need to be more democratic while maintaining our values."
Chiuri is determined to make her mark at a heritage maison that was founded in December 1946. When asked about the legacy she hopes to leave behind, Chiuri says: "I would like it to be that Dior loves women and takes care of women."
It's little wonder that Dior is populating its tribe with socially conscious millennials – we would not be surprised to see a Dior slogan T-shirt with Chiuri's vision on it any time soon.
1964
Maria Grazia Chiuri is born in Rome, Italy
1989
Becomes accessories designer for Fendi
1999
Joins Valentino as accessories designer
2003
Co-designs Red Valentino diffusion line
2008
Becomes co-creative director with Pierpaolo Piccioli
2016
Joins Dior as artistic director
Want more stories like this? Sign up here. Follow STYLE on Facebook, Instagram and Twitter