Limited-edition automobiles rule the road as carmakers produce special vehicles to attract consumers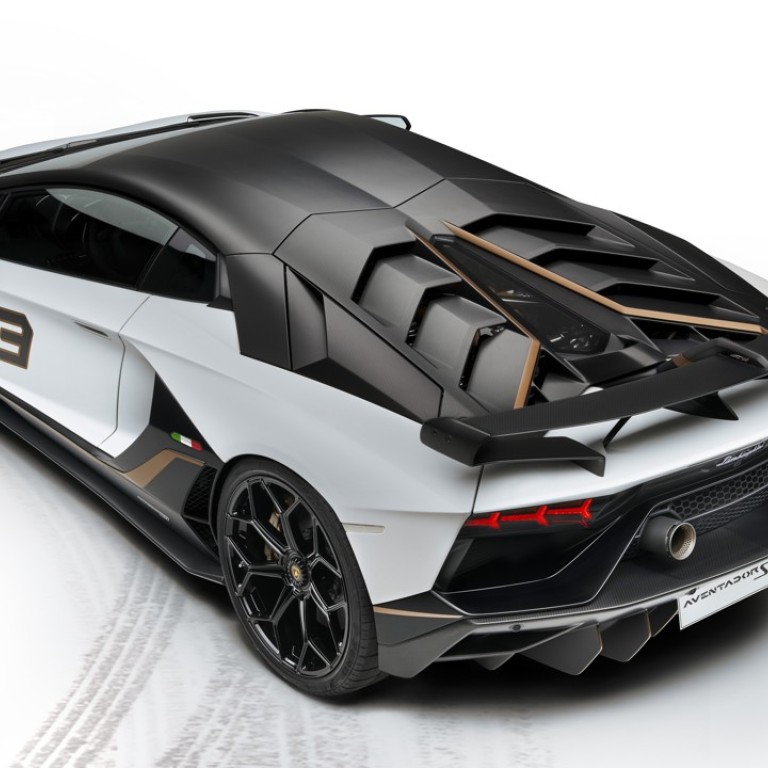 here was a time when owning a Ferrari or a Bentley was enough in itself. Not any more. Blame the steady increase in the numbers of the super-wealthy,
perhaps, but the run-of-the-mill production car is losing its lustre to the special edition.
Take, for example, Rolls-Royce's latest collection lines, the Wraith Luminary, Black Badge Adamas Collection and Silver Ghost Collection. Each of these consists of between 35 and 50 units. Editions have included models with woven metal interiors, dappled lighting and special effects such as 1,700 embedded fibre optic LED lights, with the occasional shooting star rocketing across the headliner.
"We're designing more with the unique in mind. We want to create something the customer can show off to their peers," explains Matthew Danton, the lead designer on Rolls-Royce's Collection cars. "It's about taking the cars beyond the standard offer. We feel that's necessary now, even if our standard cars are hardly 'standard'. We're aware that our customer tends to live in a rarefied world in which everything is beyond the norm, and that's what we have to cater to."
Advances in technology are helping the company achieve this end, Danton stresses, noting the illumination effects, and materials like ceramics that offer sheen or texture. "The industry is moving beyond the idea that leather and wood veneer are the pinnacle of materials use," he says.
There can be a practical aspect, too. Porsche's special-edition 911 R has polycarbonate windows and a magnesium roof to help with weight reduction. Rolls-Royce isn't alone in offering limited editions. It is becoming a common industry practice. Recent years have seen a flurry of special editions that have focused on the body and engine as well as the detailing.
There has been the Aston Martin Vanquish Zagato, the Ferrari F12tdf, the McLaren 675LT Spider, and the latest limited-edition version of Audi's R8, complete with spoiler and skirts. As if the Lamborghini Aventador wasn't macho enough, there's the Aventador SV, or the bank-breaking Centenario, of which only 40 have been made. Even MPVs are getting the treatment: last year Mercedes announced a run of 1,500 limited-edition V-class people carriers.
Limited editions invariably spark a useful hit of publicity for any brand. The announcement of Bentley's Mulsanne W.O., a special edition of 100 cars launching next year to mark the company's centenary, garnered 300,000 Instagram likes in a few days. As in the fashion
world, limited editions spark collaborations, and Bentley has created special editions with Breitling and Princess Yachts.
Tweaks to established models, be they major or minor, allow carmakers to offer their demanding customers a steady stream of novelty, especially at that end of the car market where the cost and complexity of the design and engineering demand a longer shelf life.
"Developing a new car could take three or four years," says Omar Sheikh, project leader for limited editions for Bentley Mulliner. "The car industry now sees limited editions as a way of giving customers something fresh."
Some makers are producing more cars. Ferrari has abandoned its self-imposed cap of producing 7,000 cars per year, and aims to make 9,000 per year from 2019. The more cars a maker has on the road, the more accessible its cars become. Arguably, there is a greater demand for something that stands apart from the growing crowd.
Limited editions also provide an invaluable testing ground for manufacturers. "They're a perfect platform to showcase new ideas, to get feedback on which ideas work best, and to find out which are most popular. We can see what might work as a more mainstream option later," Sheikh says.
"With a limited-edition car, makers have the opportunity to try something they haven't done before, or wouldn't normally do. You can push at the boundaries in a way you wouldn't necessarily do with a normal production car."
It's not only about one-upmanship and the thrill of novelty. There is also a financial incentive for customers to buy these extra-special cars, as they can be good investments. Those lucky enough to be on Ferrari's VIP list might have paid £250,000
(HK$2.5 million) for one of the 499 Ferrari 458 Speciale Apertas; the same car can now only be had for (un)comfortably over £1 million.
But investment can be a tricky business. Lamborghini's Gallardo LP570-P Performante, the Bentley Continental GT3-R, Maserati's GranTurismo MC, and Jaguar's XKR-S are all limited editions which have struggled to hold their value, with some performing worse
than others.
Some analysts have suggested that, after years of rocketing prices in the supercar market, they are now on a downward trend. Prices could slide by as much as 20 per cent on some cars, and it is only the truly exceptional models that are still rising in value. The skill, of course, is working out what is truly exceptional.
Investment may not be the best reason for buying a limited-edition car. Far better, surely, is to buy a limited edition because there is something special about it that you really love. You are certainly no longer limited in choice.
"Every car maker at the top end is now pursuing the opportunity [to make cars more distinctive] because it's much the same customer buying these brands. There's a lot of creativity in these companies, who have endless ideas to make their cars closer to one-offs," Danton says.
"Cars are already produced with varying degrees of uniqueness, but now there's a big push to take that further. The ultimate aim is that every car will be a one-off."
Want more stories like this? Sign up here. Follow STYLE on Facebook, Instagram and Twitter

Special-edition cars are giving production-line models a run for their money. Rolls-Royce, Bentley, Ferrari, Porsche and Mercedes have all come up with exotic models