In the South Carolina city of Charleston sits a beautiful, 17,000-square-foot mansion immersed in history, luxury and exquisite design.
The home, known as The Sword Gate House, is more than 200 years old and is currently on the market for US$16 million.
Check out the charming Southern estate.
10 abandoned global mansions that were once the height of luxury
The Sword Gate House at 32 Legare Street is one of the oldest and grandest homes in Charleston, South Carolina.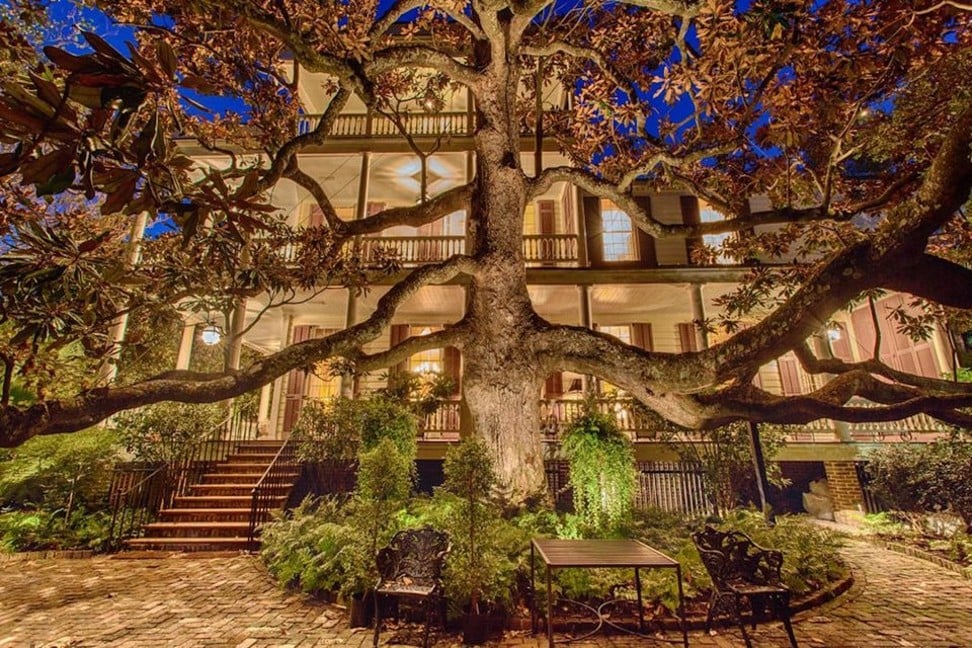 The asking price? Almost $16 million.
The current owners bought the Sword Gate House in 1999 and set about renovating the property.
Today, the home marries sophisticated style with priceless historical value.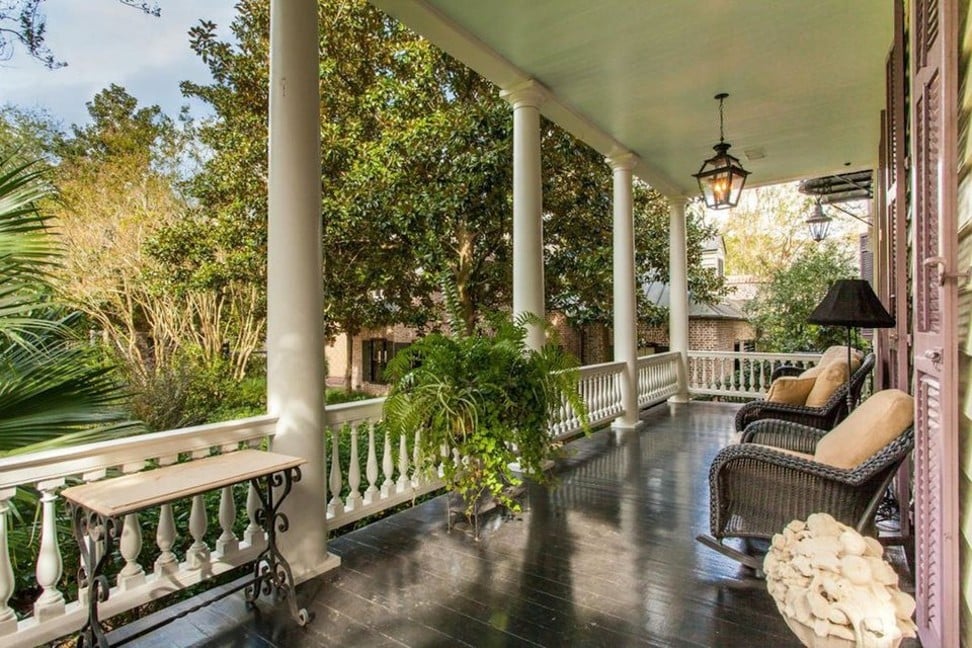 "While it's very formal, it doesn't feel like a museum – it feels like someone lives here," preservation architect Glenn Keyes told Handsome Properties.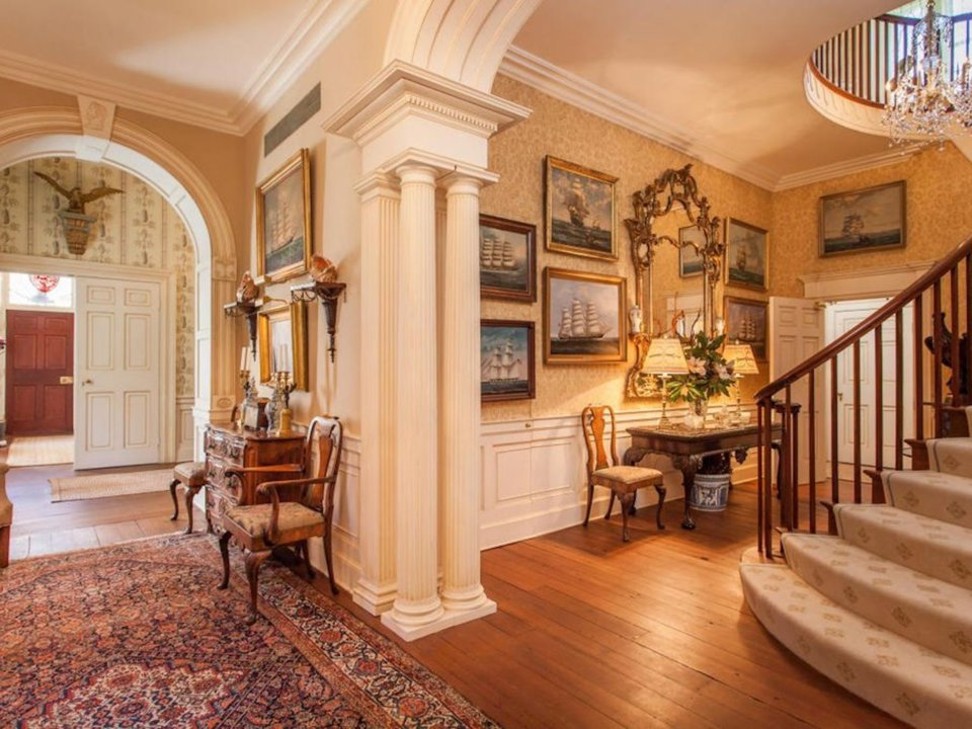 In its lifetime, The Sword Gate House has been an inn, a private all-girls school ...
Five fun facts about 'Crazy Rich Asians' star the Blue Mansion
... and was once owned by a granddaughter of former US president Abraham Lincoln. While it was intended to be a seasonal residence for Jessie Lincoln Randolph, who bought the mansion in 1930, she never ended up living in it.
"It has kind of a mysterious air to it," historian Robert Rosen told Charleston Real Estate. "It's like a miniature history of Charleston."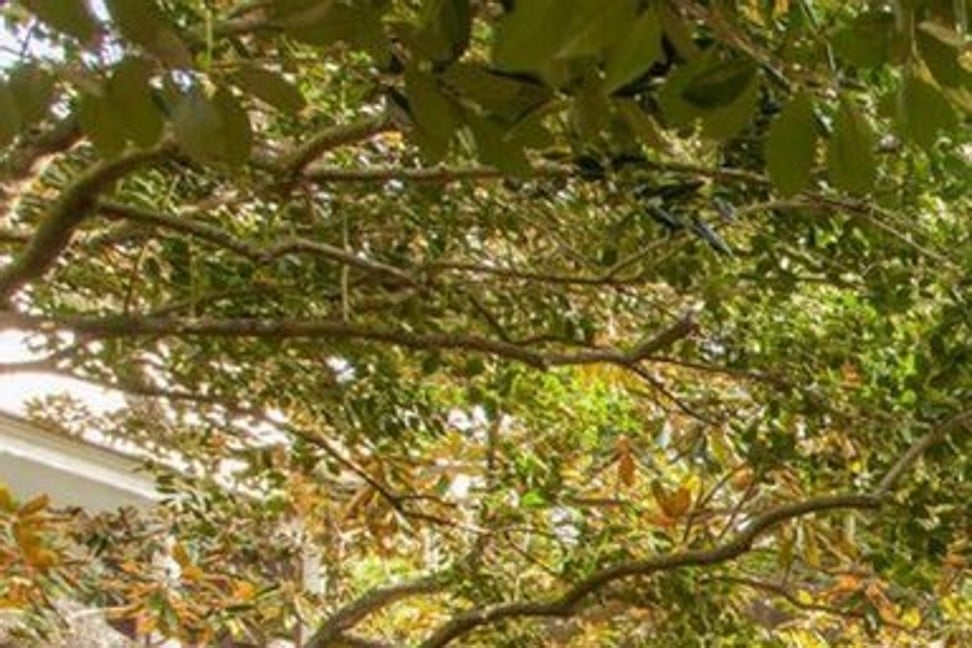 It is listed on the National Register of Historic Places, according to Historic Charleston Foundation documents.
As for the estate's name, Sword Gate House, inspiration was drawn from the sturdy wrought iron gate at its entrance.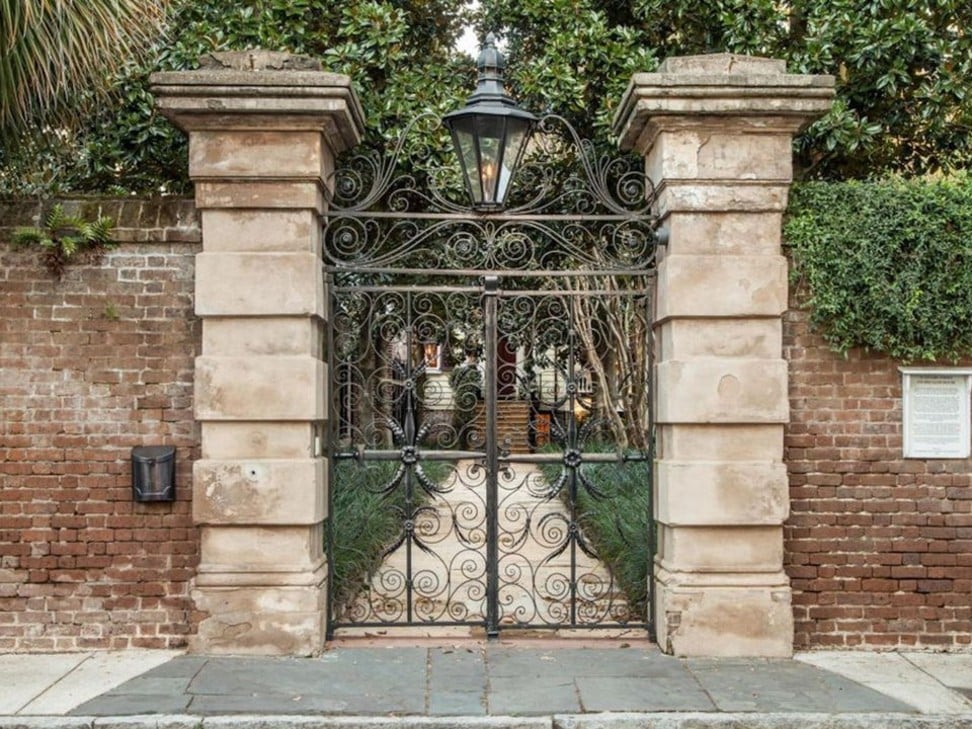 The gate was originally designed by Charles Reichardt, a German architect, and crafted by Charleston ironworker Christopher Werner in 1838 for the city's Guard House. But it was rejected because it was too expensive, according to Historic Charleston Foundation documents.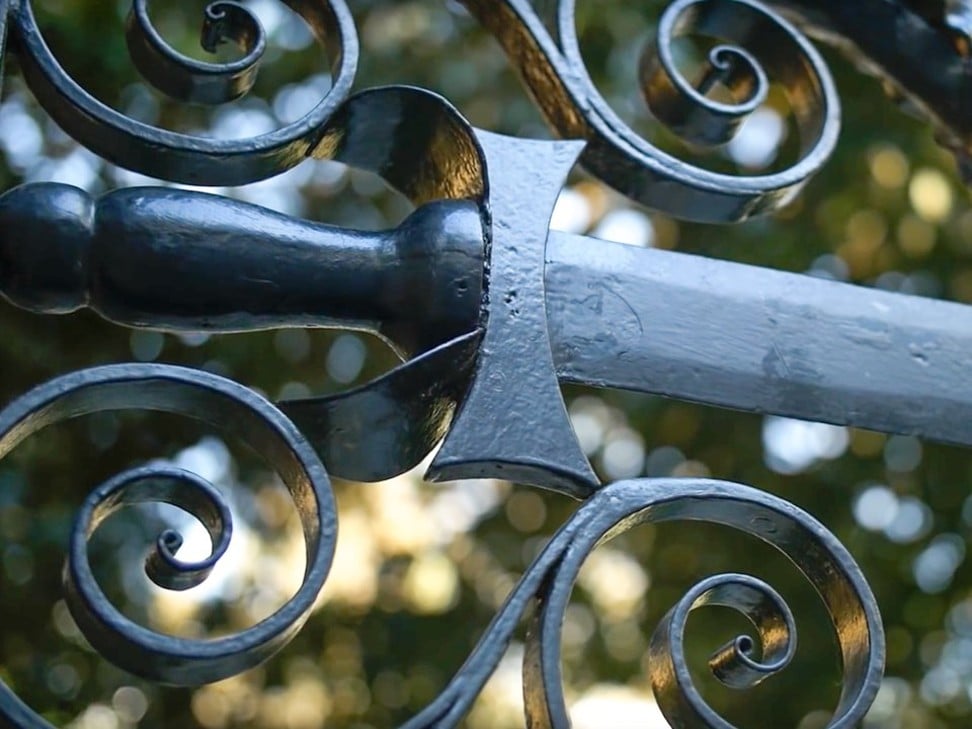 The gate was later bought and installed in front of the Sword Gate House.
Past the gates, and the brick walls that line the entire property, is the garage.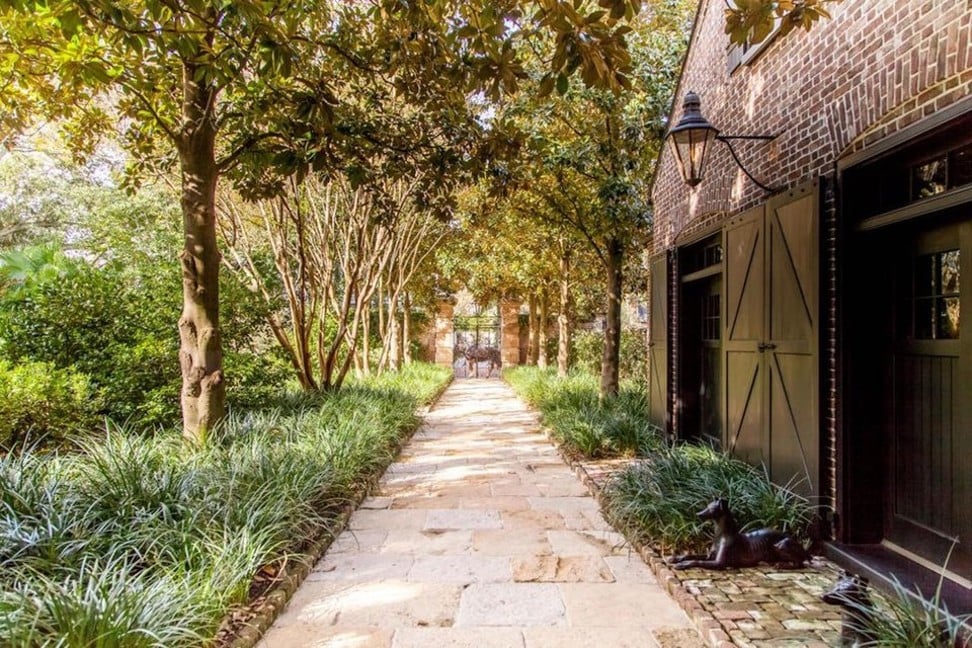 US copper miners' hotel-turned-mansion is yours for US$6.2 million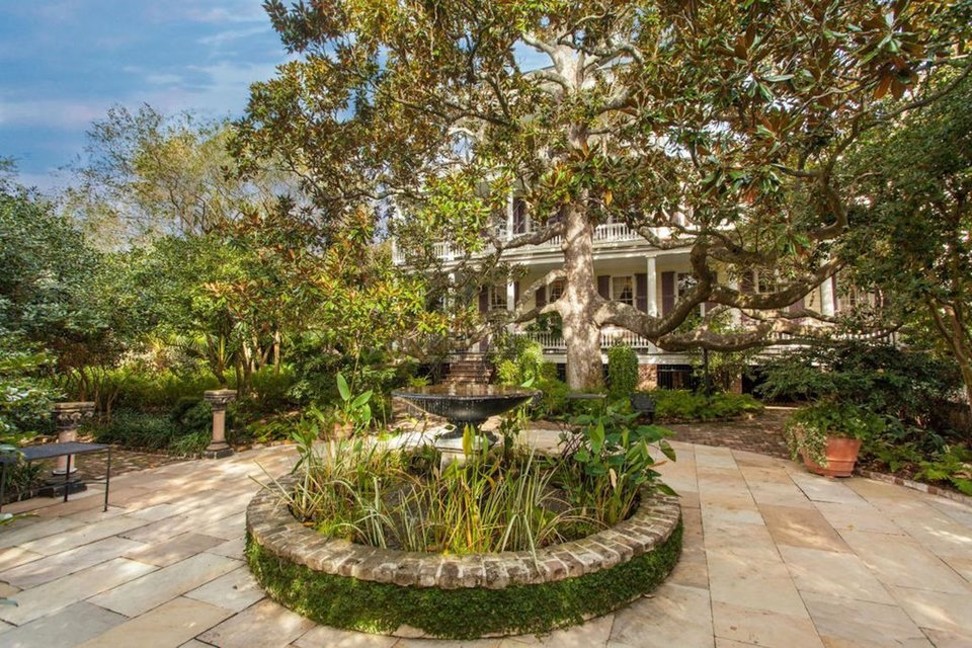 There is also a converted carriage house with three guest suites.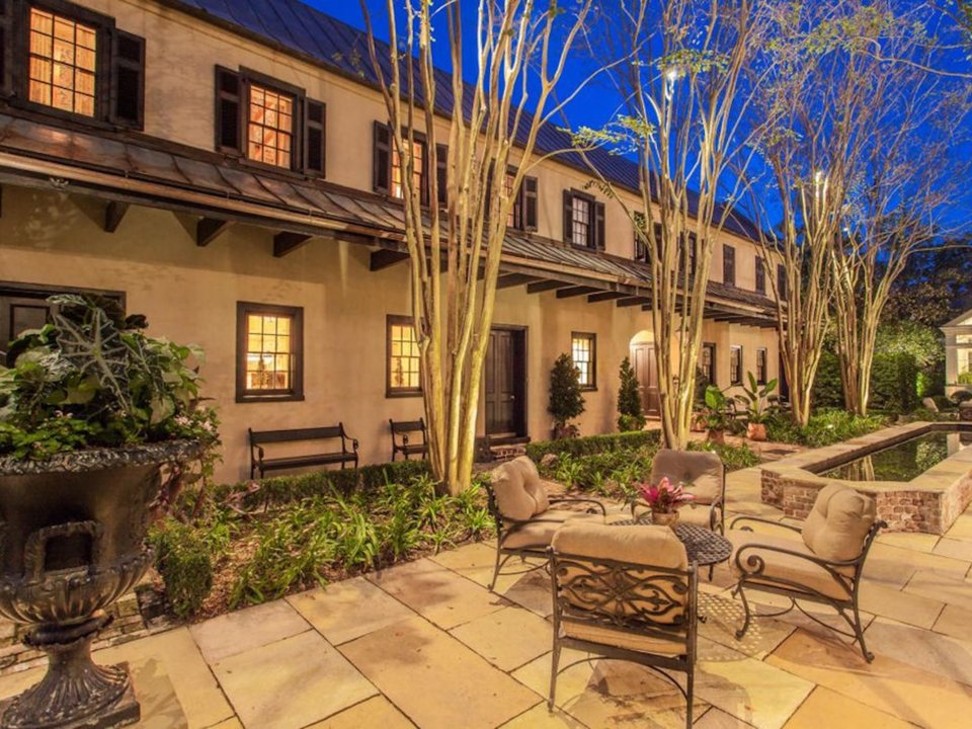 A living room inside the carriage house features brick walls and beamed ceilings.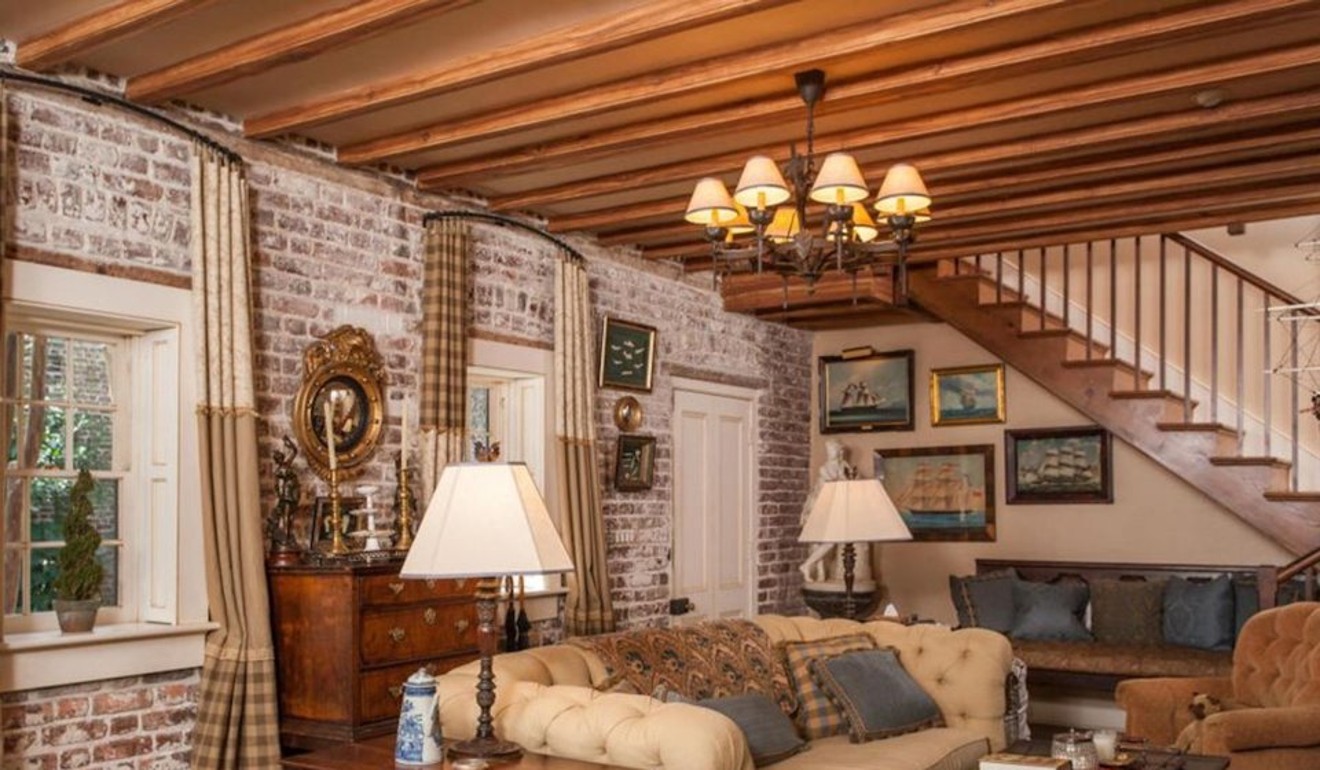 Another room features patterned wallpaper and a brick hearth.
There's also a separate wing for staff and a conservatory ...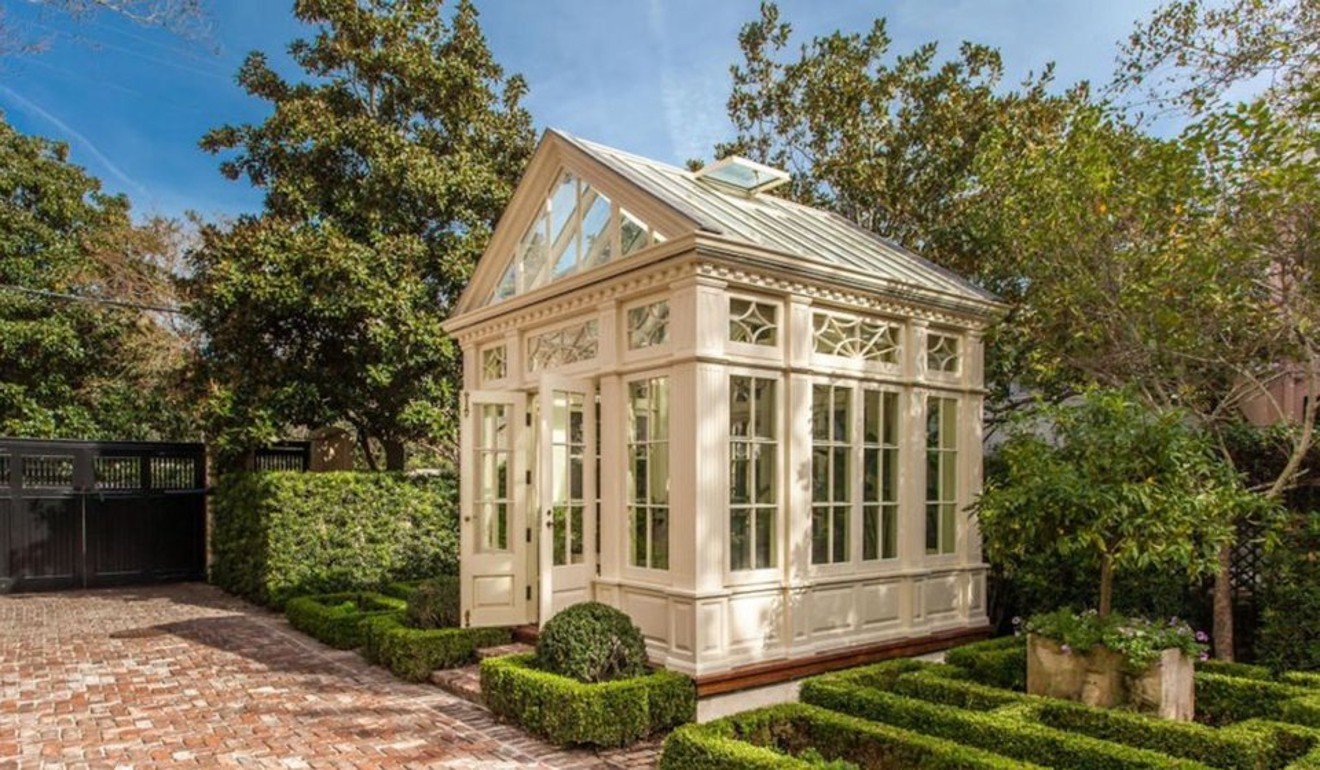 ... but nothing compares to the breathtaking interior of the main residence.
When the house was renovated in the early 2000s, preservation experts helped ensure that the home maintained its details from the Federal Era.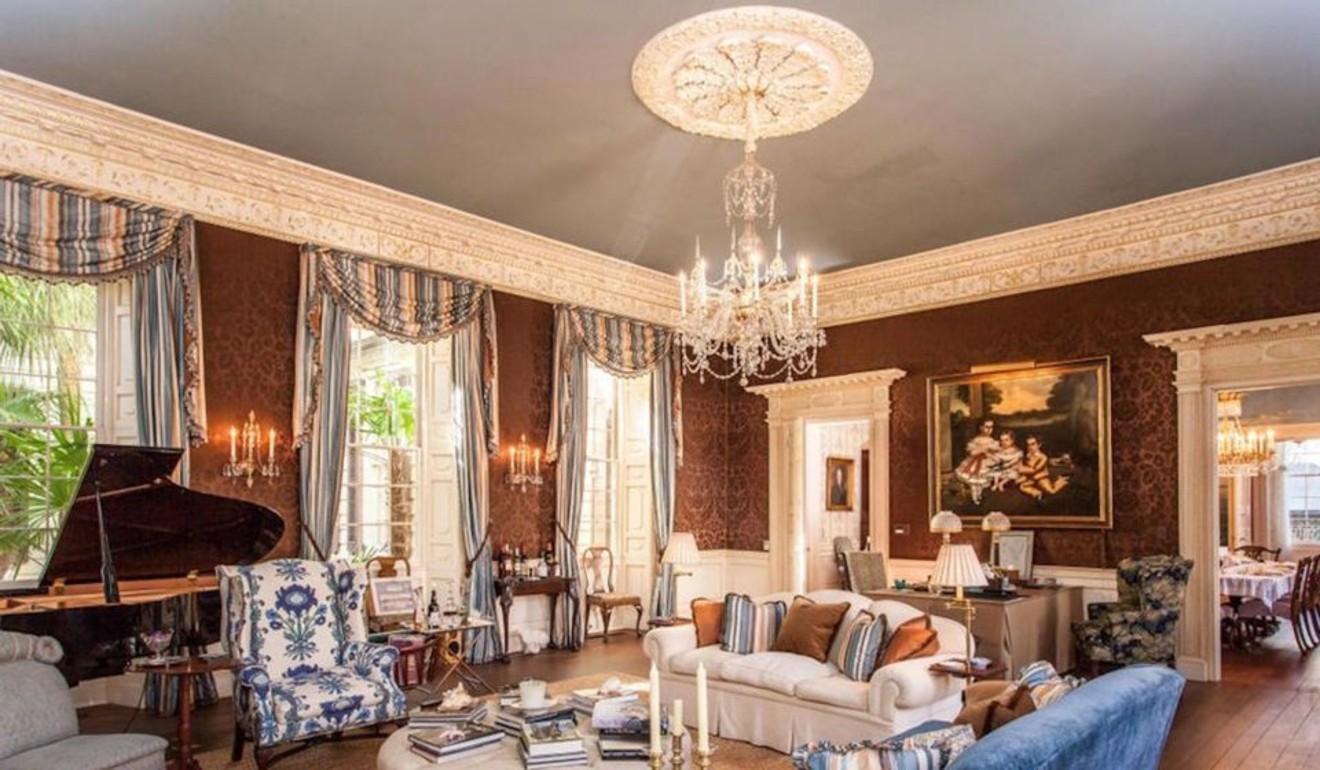 The home's plasterwork and woodwork are prime examples of Federal Era design, Richard Marks, president of Richard Marks Restoration, told Handsome Properties.
"Sword Gate really represents some of the best surviving architecture of that Federal Period in Charleston," he said.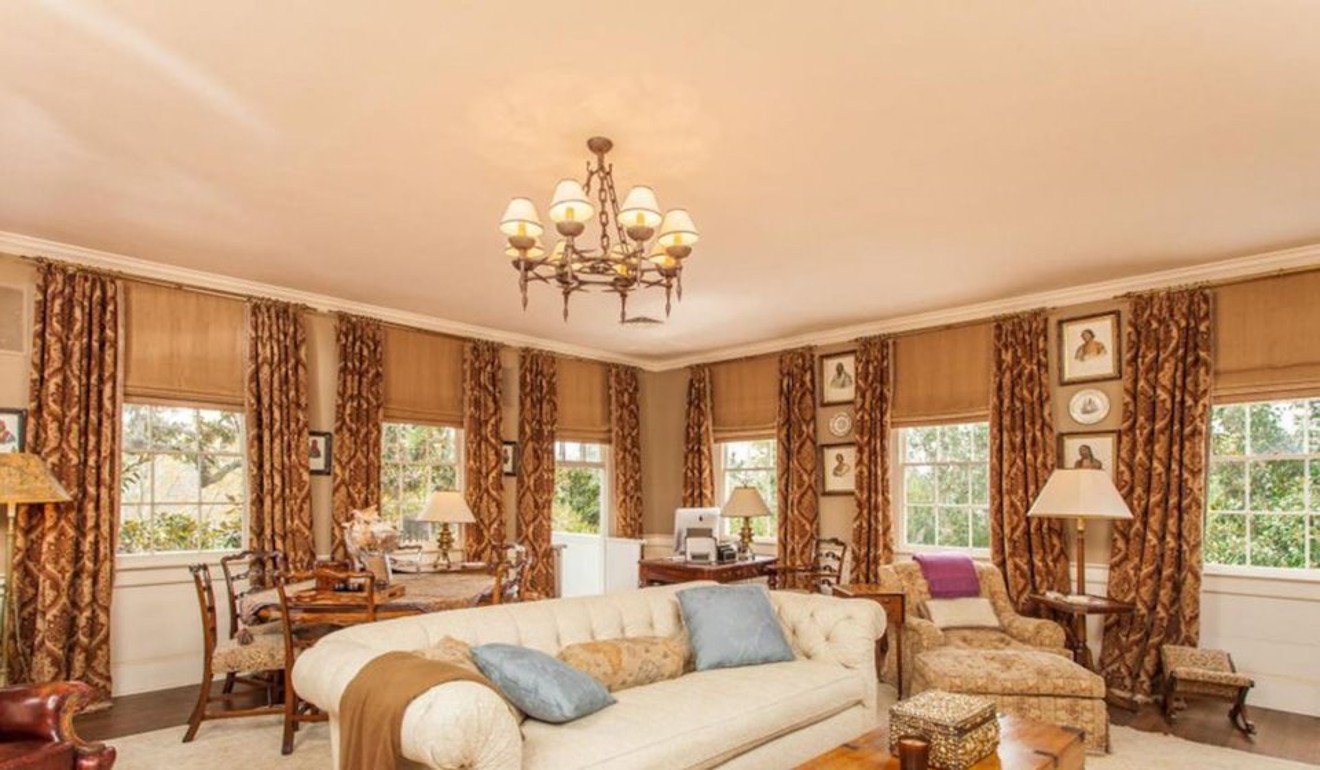 US$32 million LA mansion sits on 'the best street in Beverly Hills'
The home has 13 fireplaces ...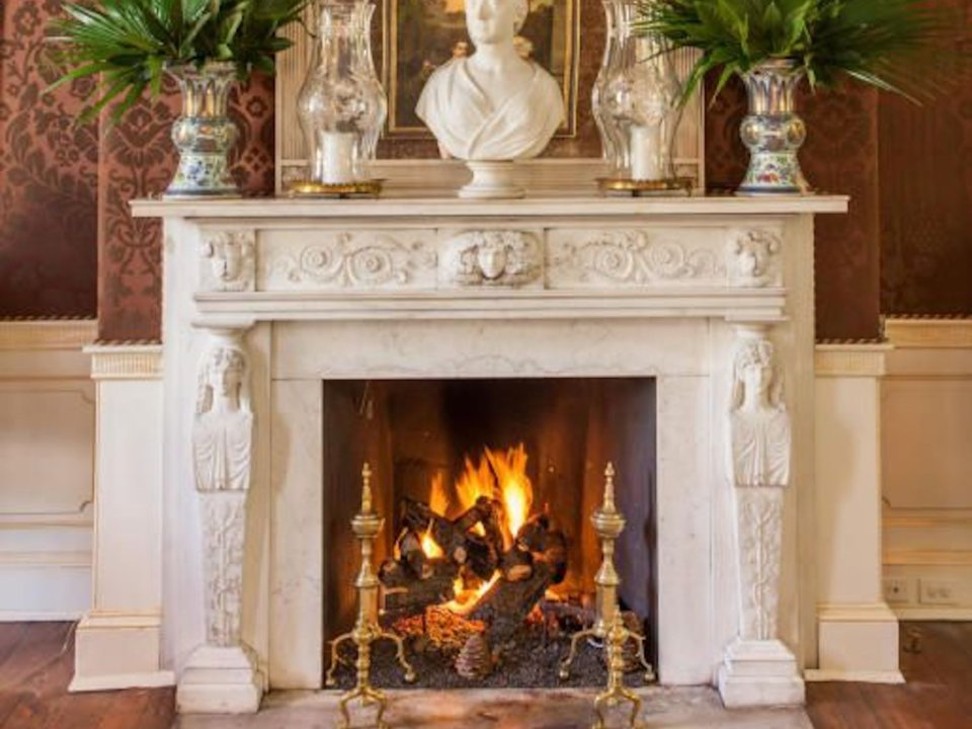 ... and multiple glittering chandeliers.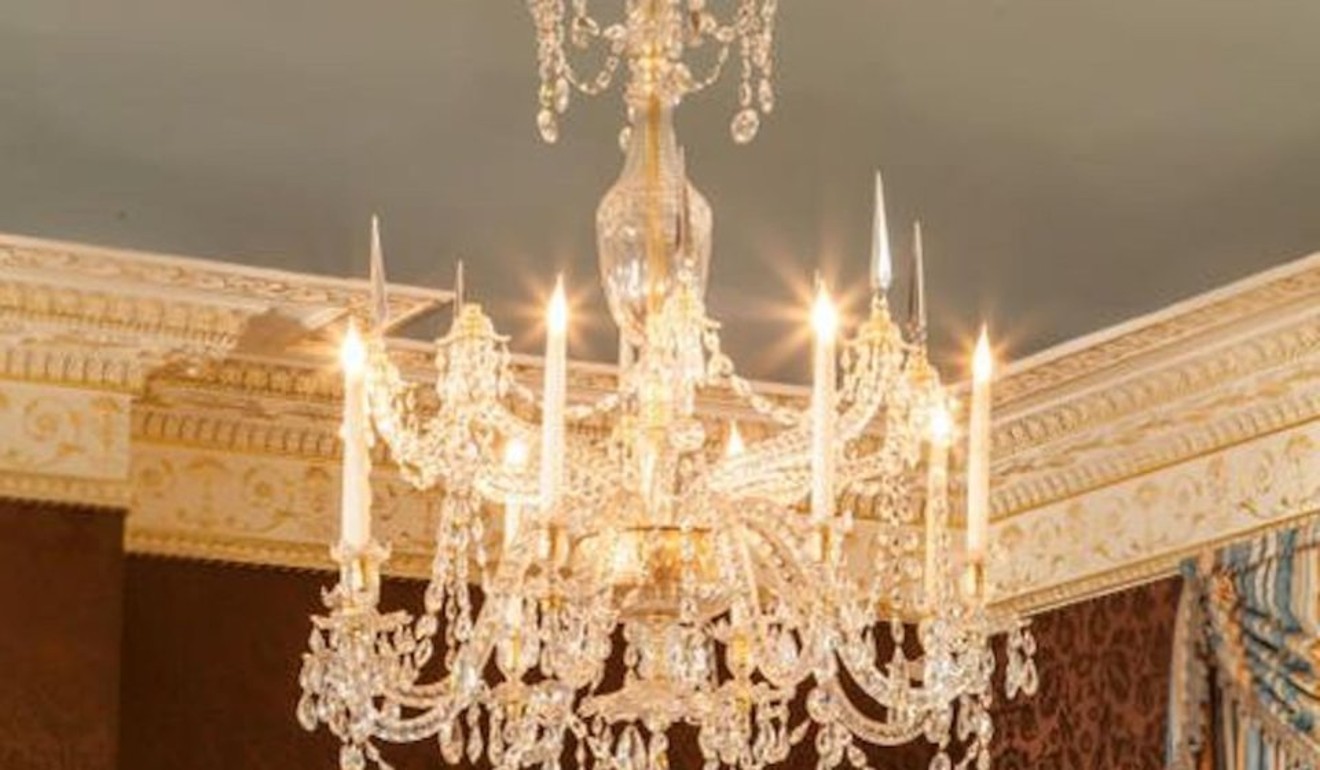 The dining room's walls were hand-painted with a mural inspired by the Charleston Harbor ...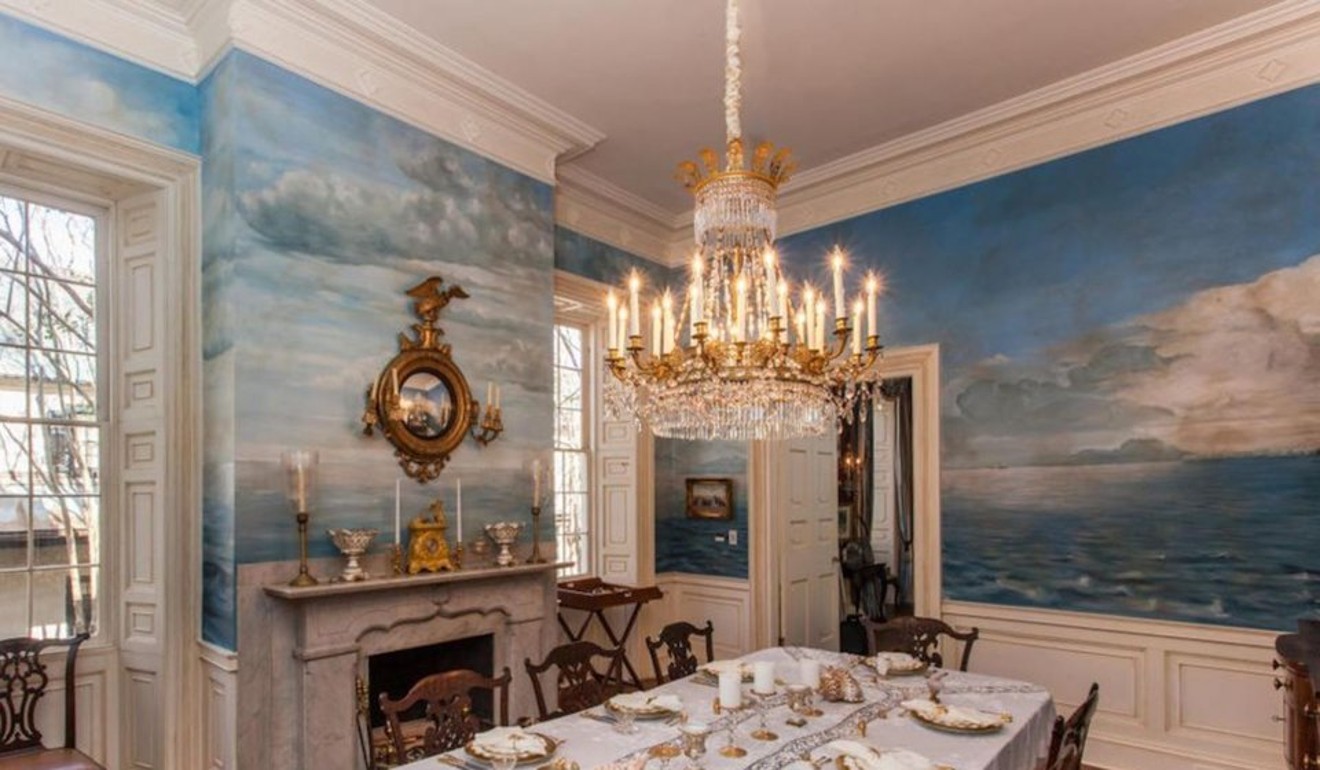 ... while the breakfast room is painted a pale green.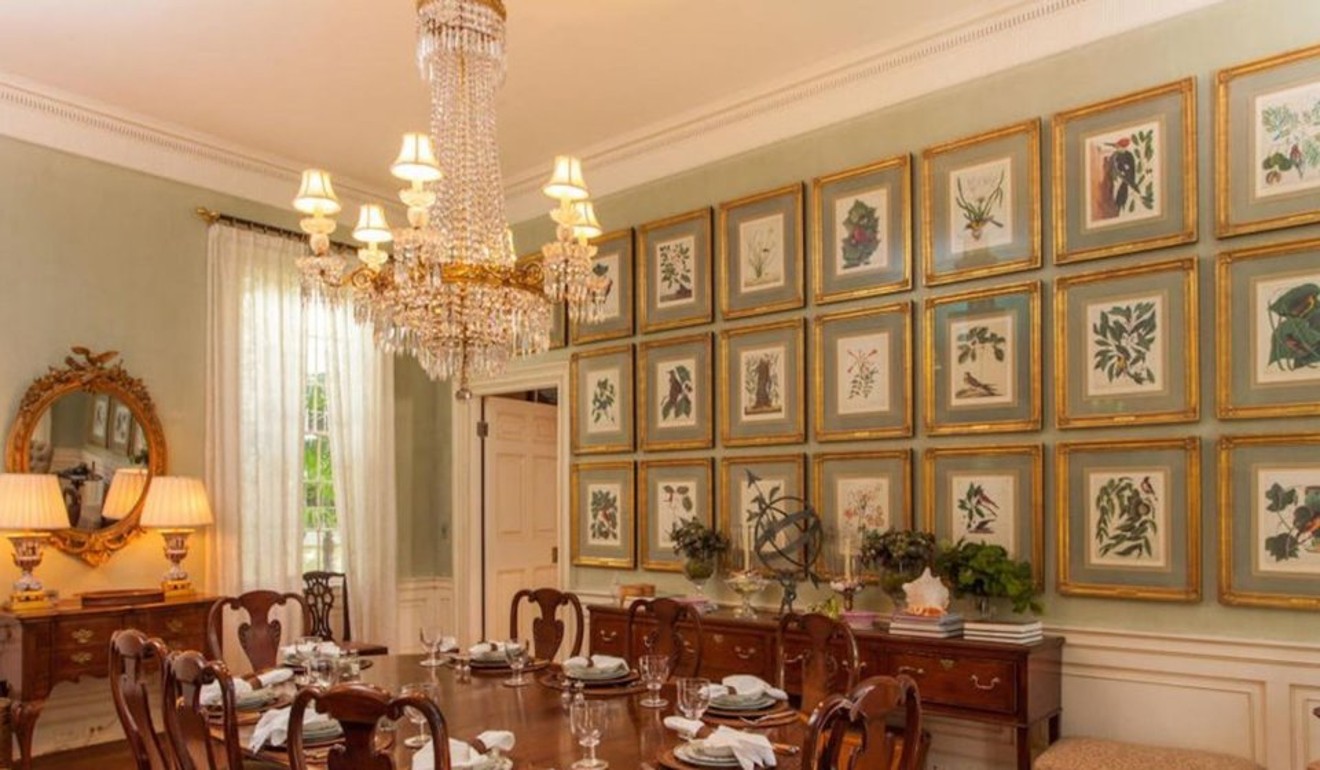 A chandelier hangs down from the upper floor.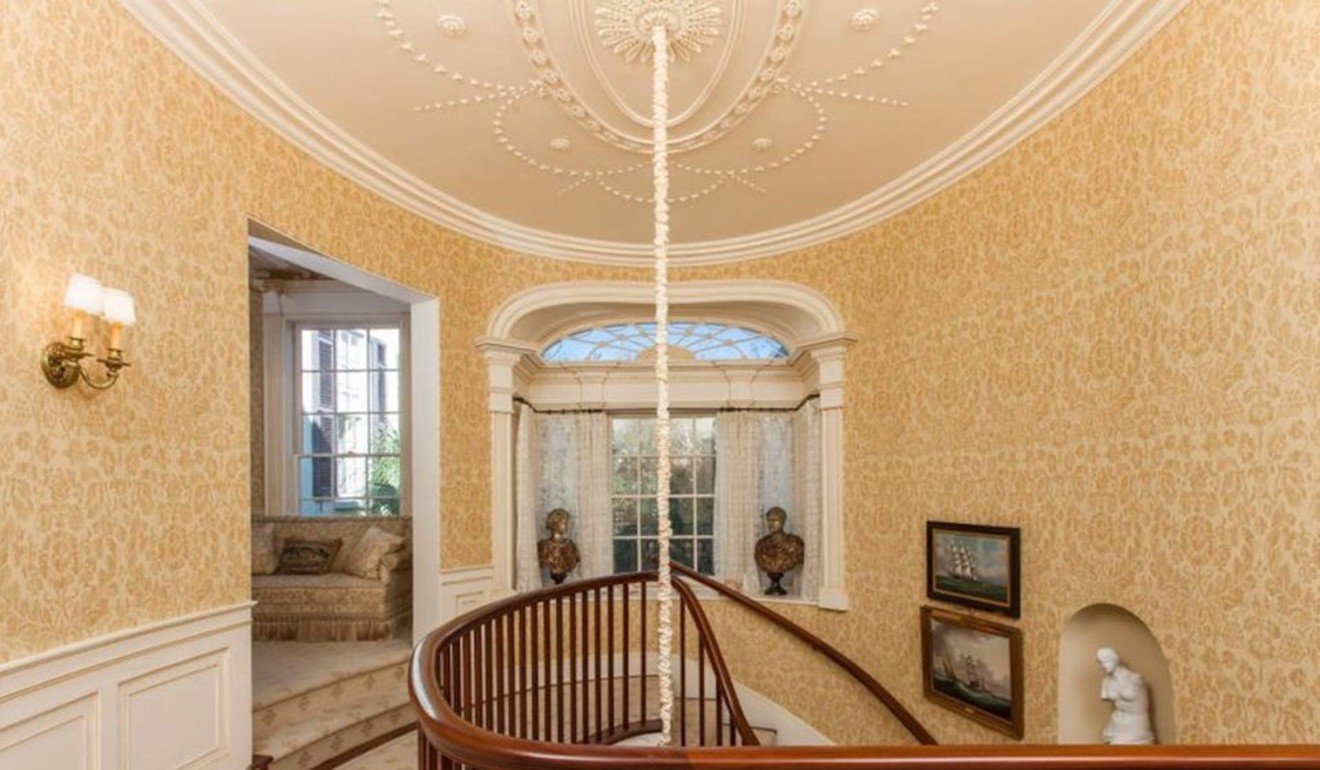 Saudi royals fight over 18-bedroom California mansion
One of the manor's nine bedrooms is decked out in a rich royal green colour palette.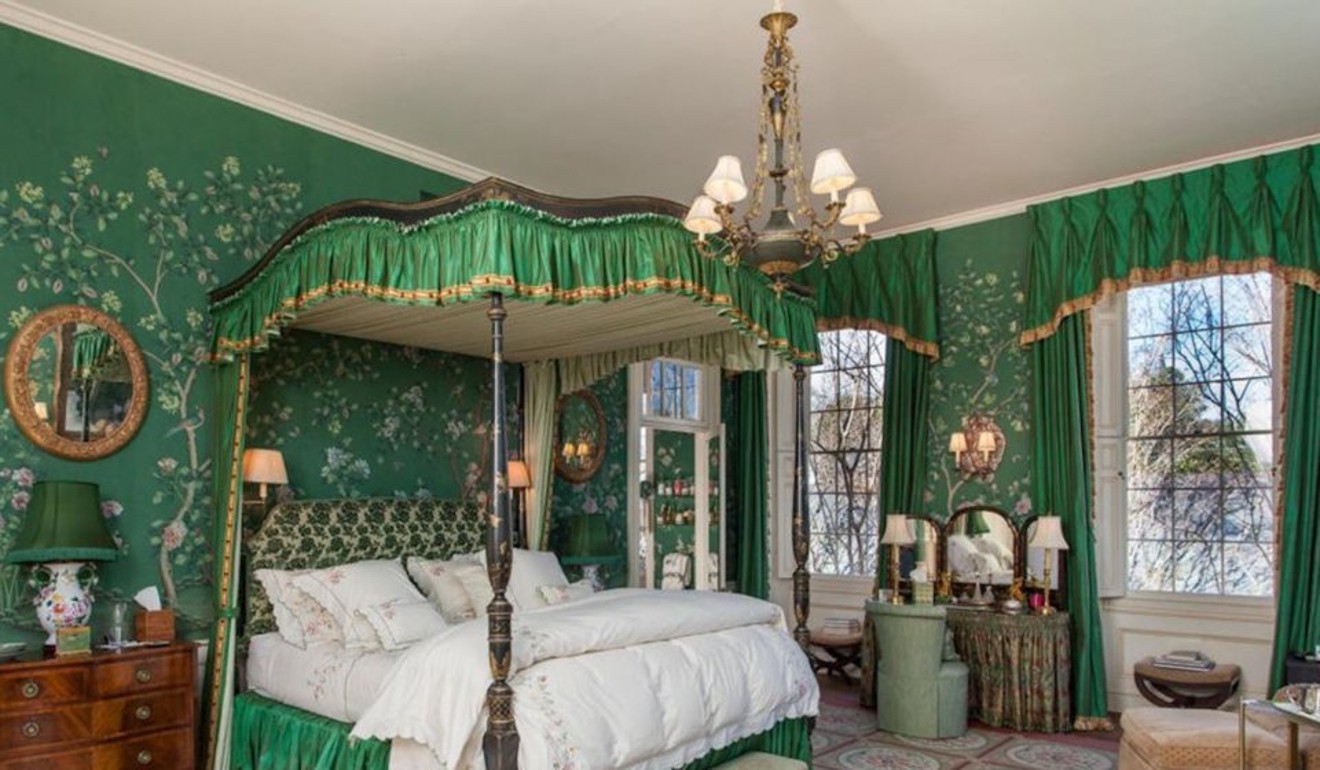 And its bathroom matches.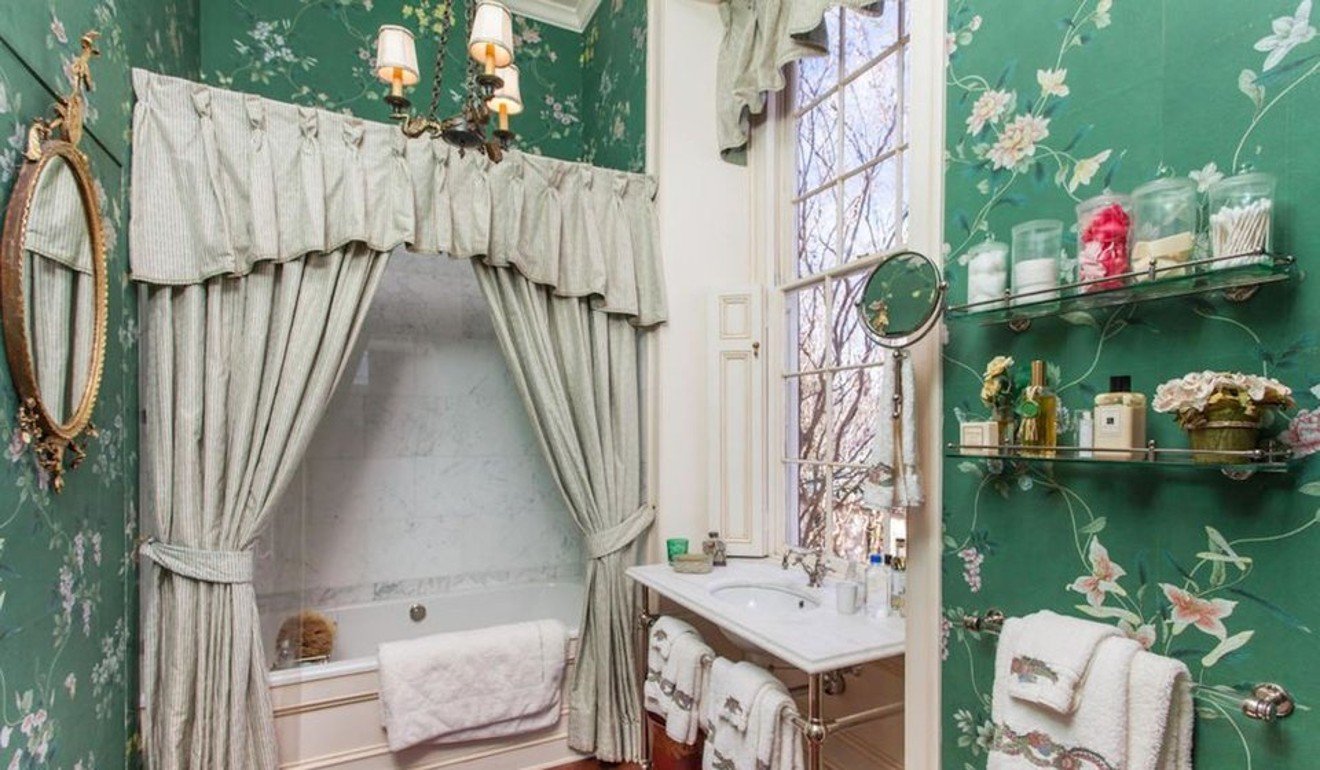 Another bedroom is decorated in shades of red and pink French toile ...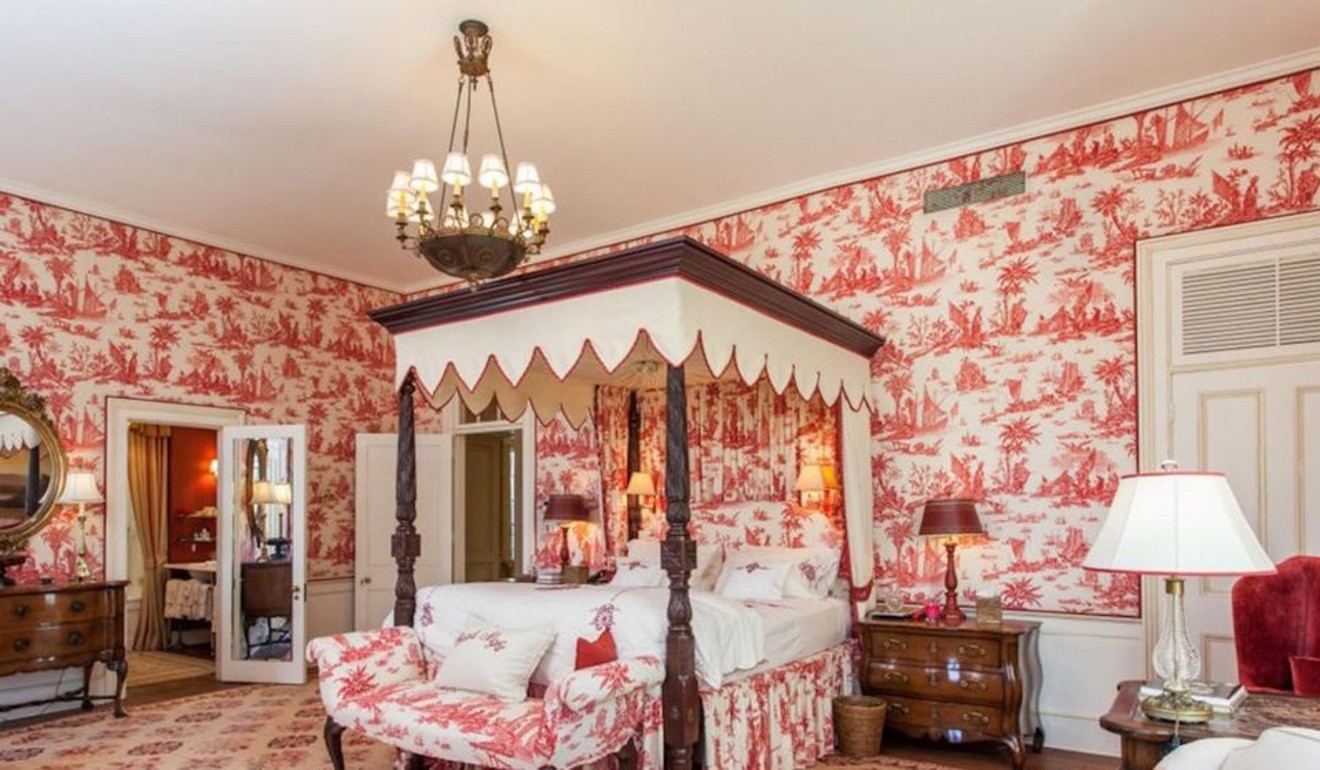 ... and the master suite is stunning.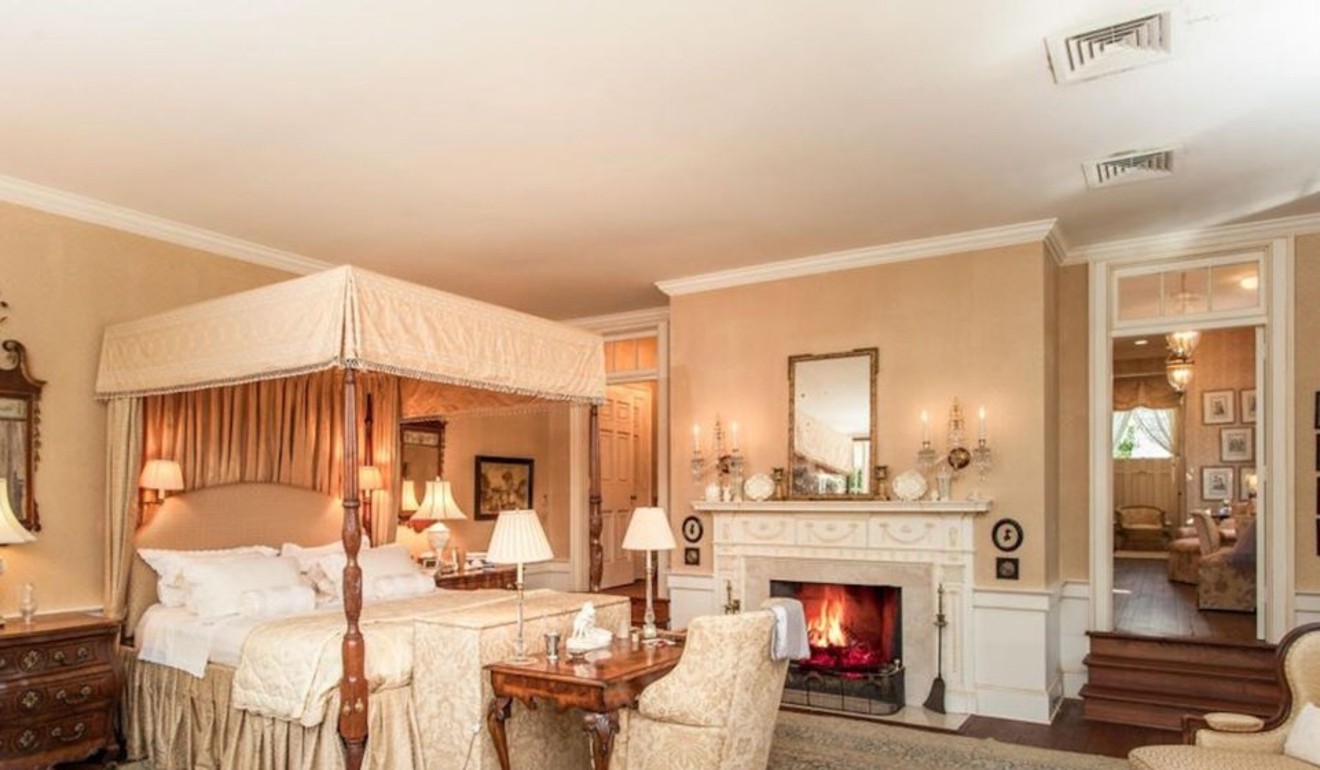 The master bathroom has a pristine free-standing tub, which was added during the home's restoration.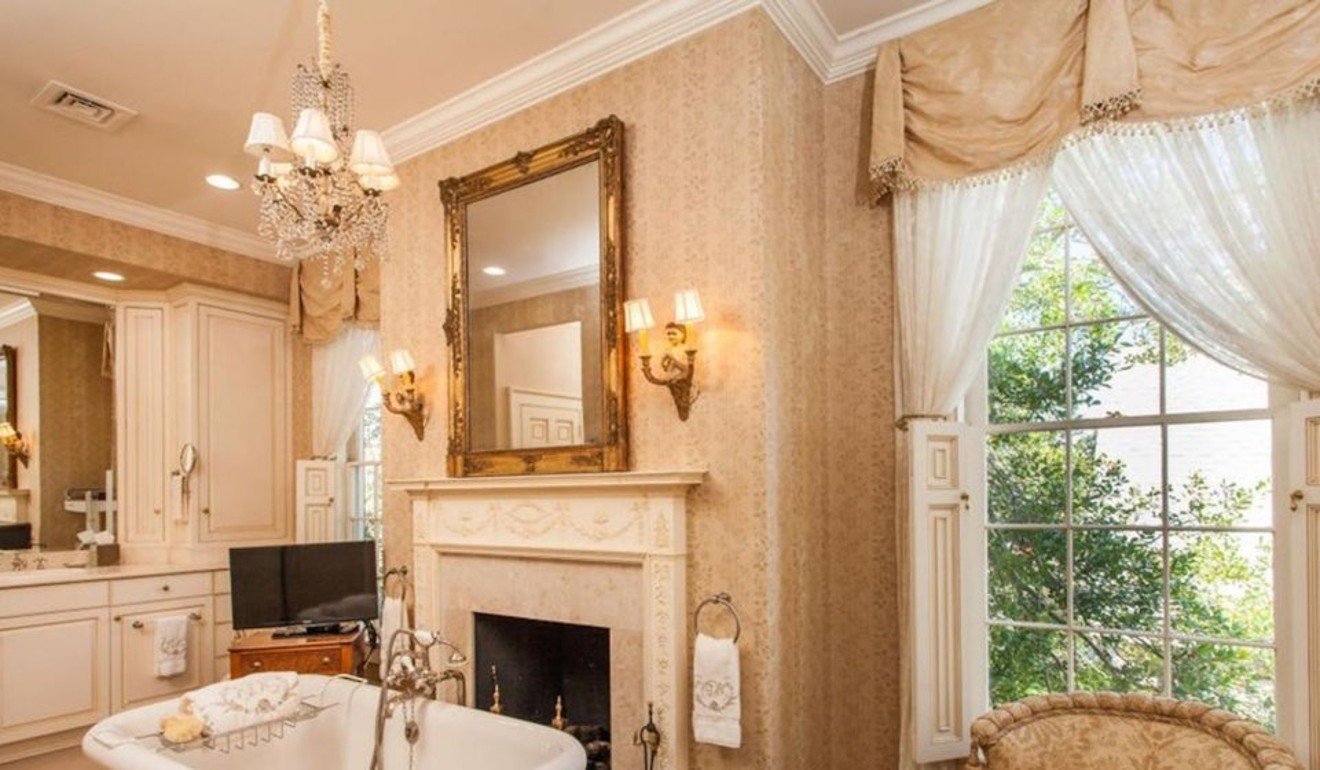 Another bathroom in the carriage house has a clawfoot tub as well as wallpaper along its walls and ceiling.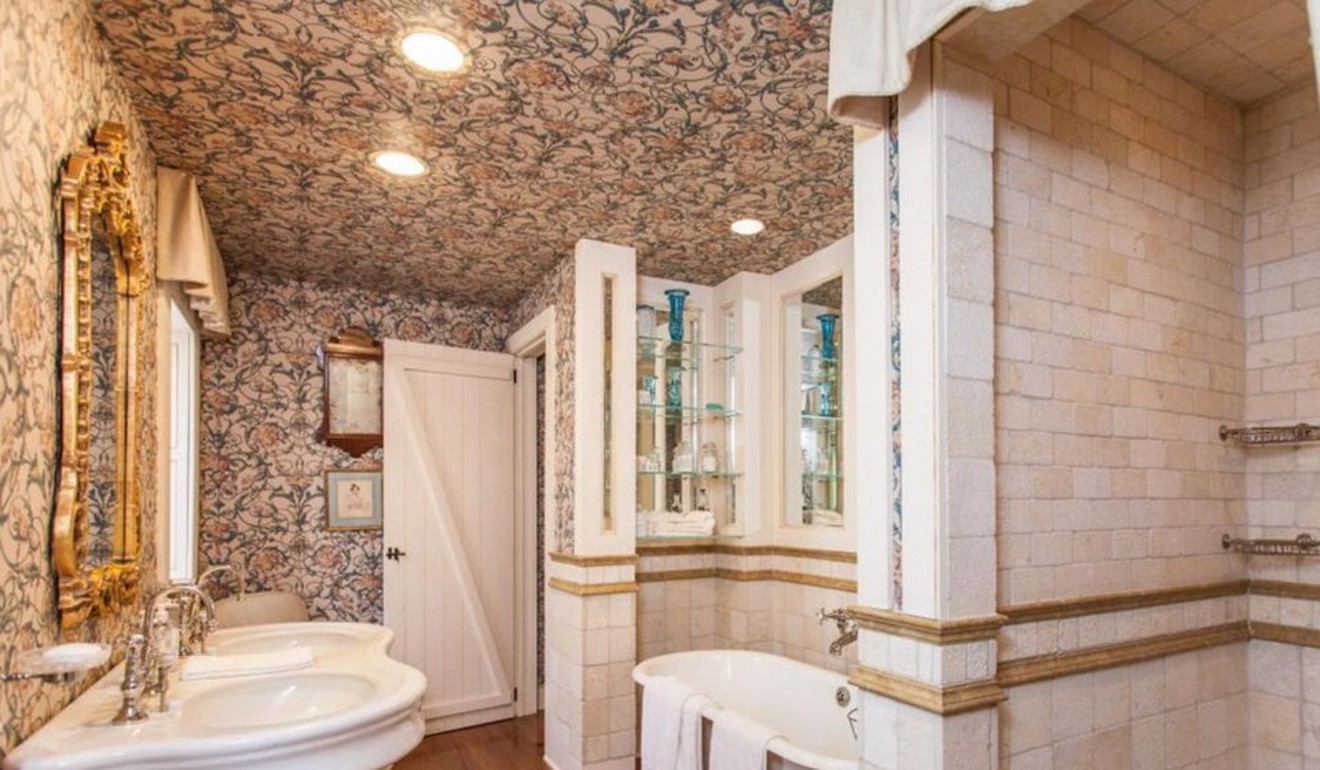 A look inside a US$9.3 million LA mansion
Though not every bathroom holds a unique, vintage tub — this one is more standard.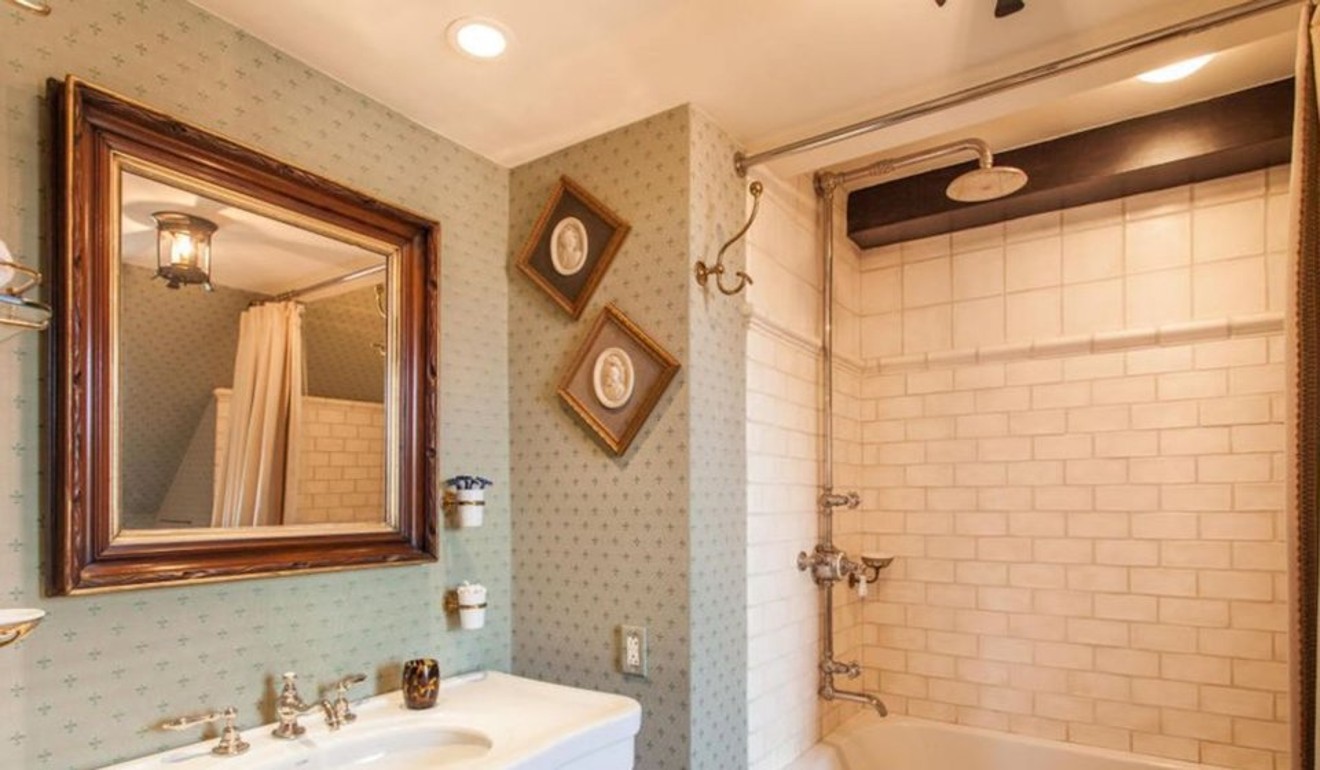 Upstairs in the main house is another bedroom in the attic.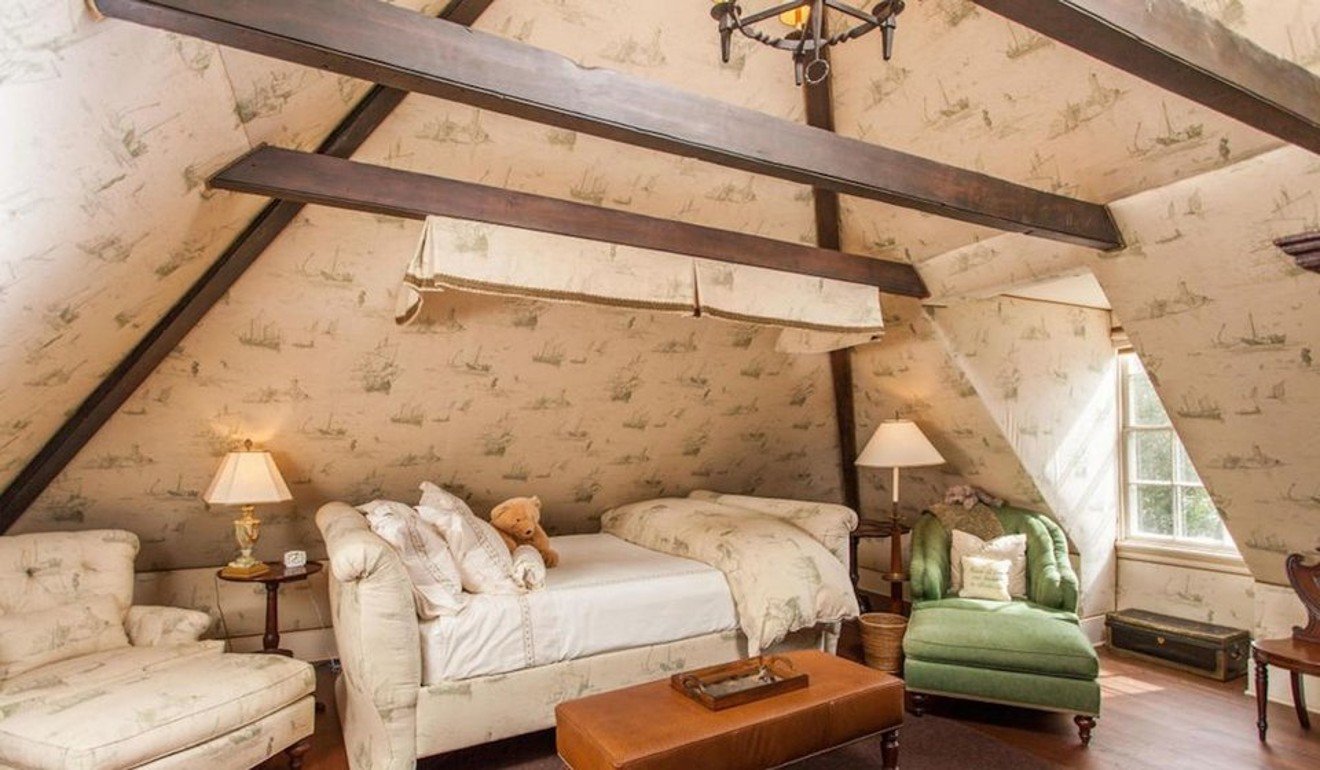 Blue and white French toile wallpaper fills the space with its nautical theme.
Perhaps the most modern space is the kitchen.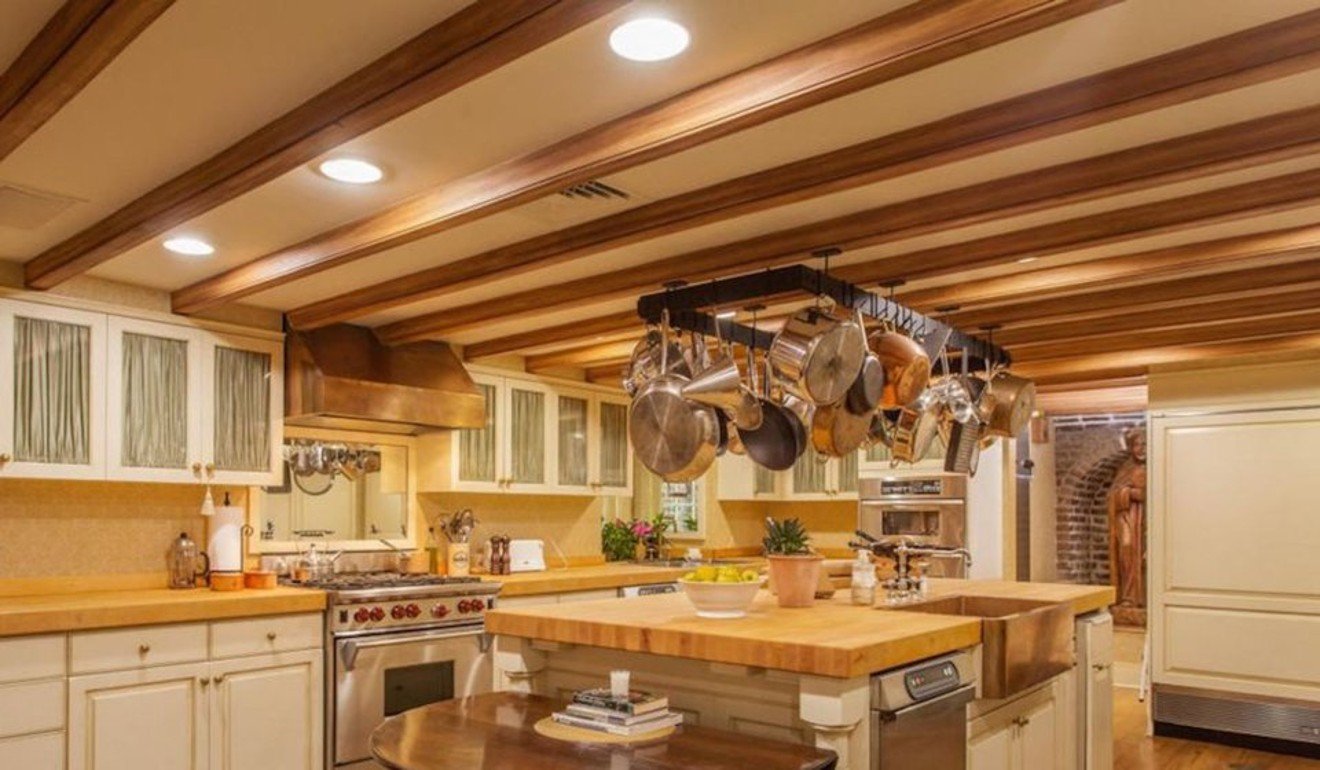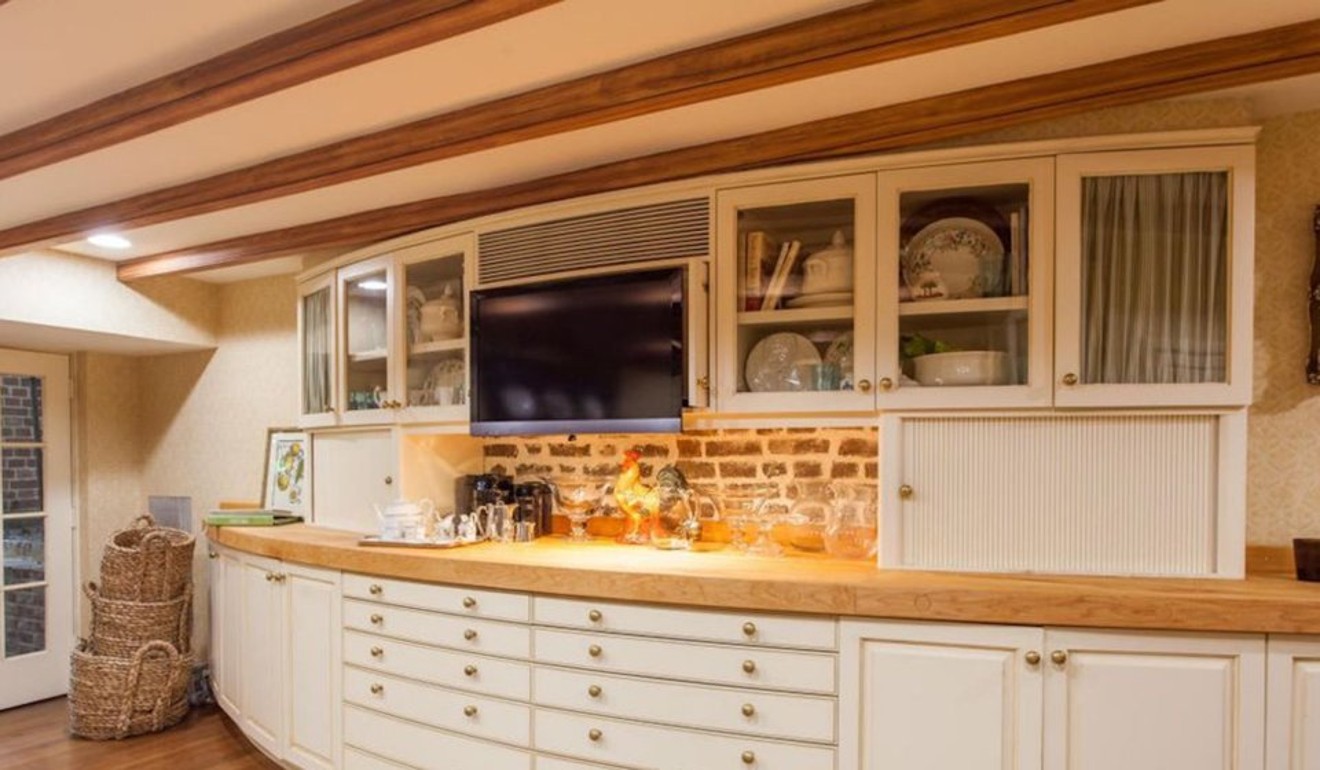 And a modern-day oven is installed for use ...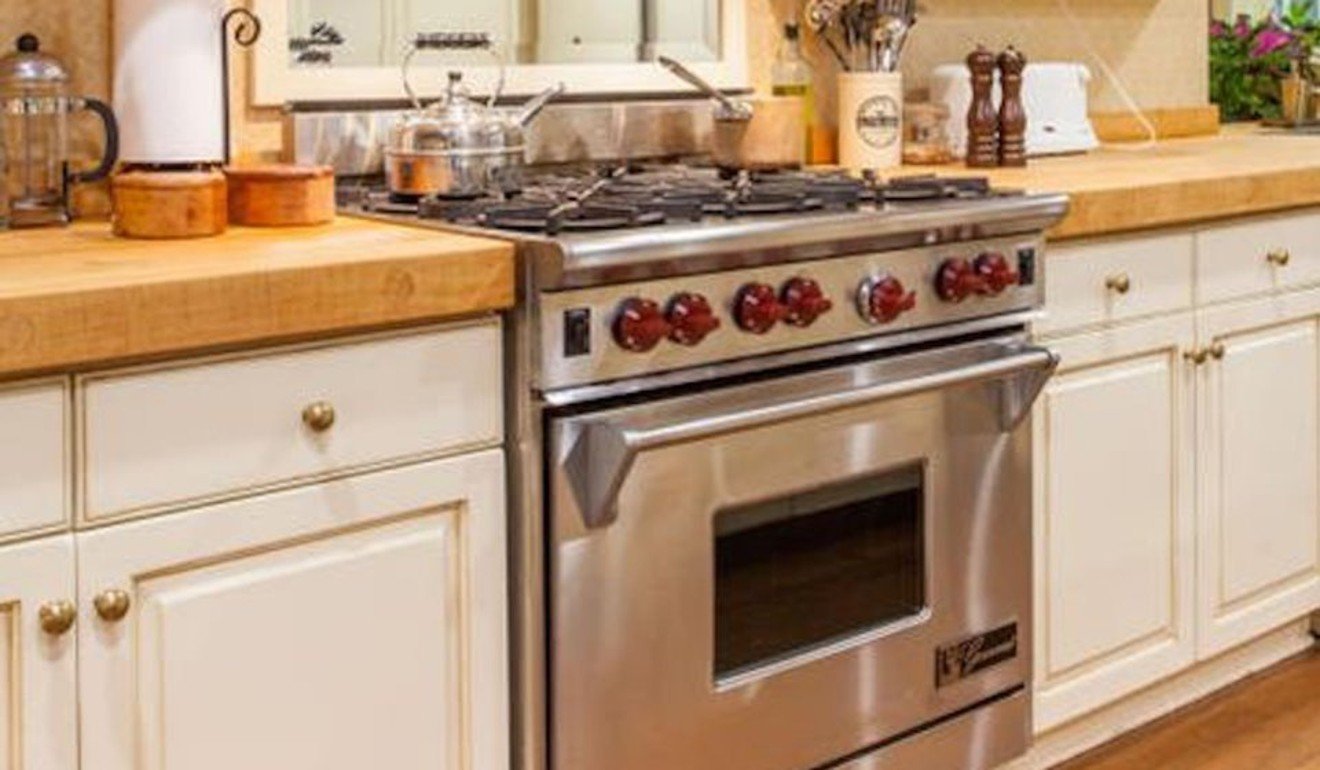 Former coal baron Massey's Virginia Mansion is on the market - at a discount
... but a touch of the Old World can still be spotted in the carriage house kitchen, where the stove is modelled after an old wood oven.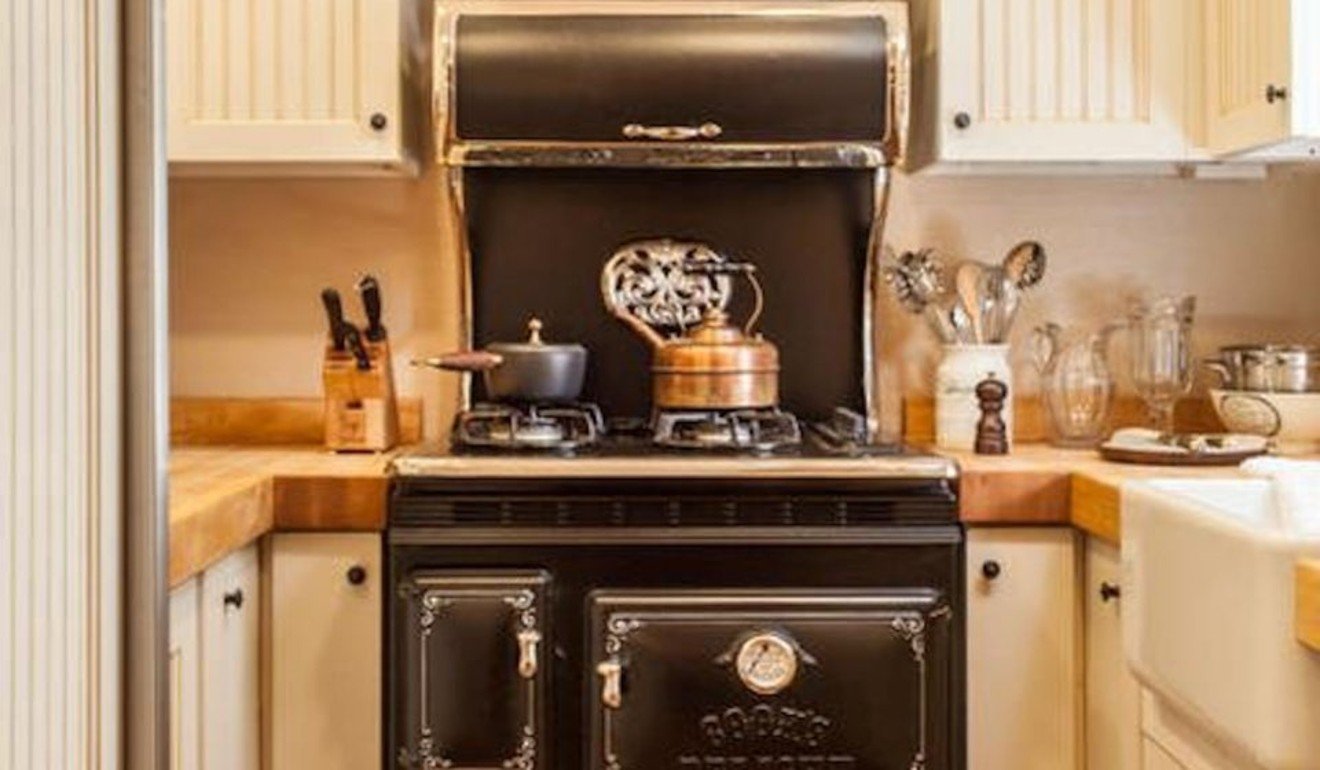 It's nothing but luxury outside in front of the conservatory, where you'll find a reflecting pool.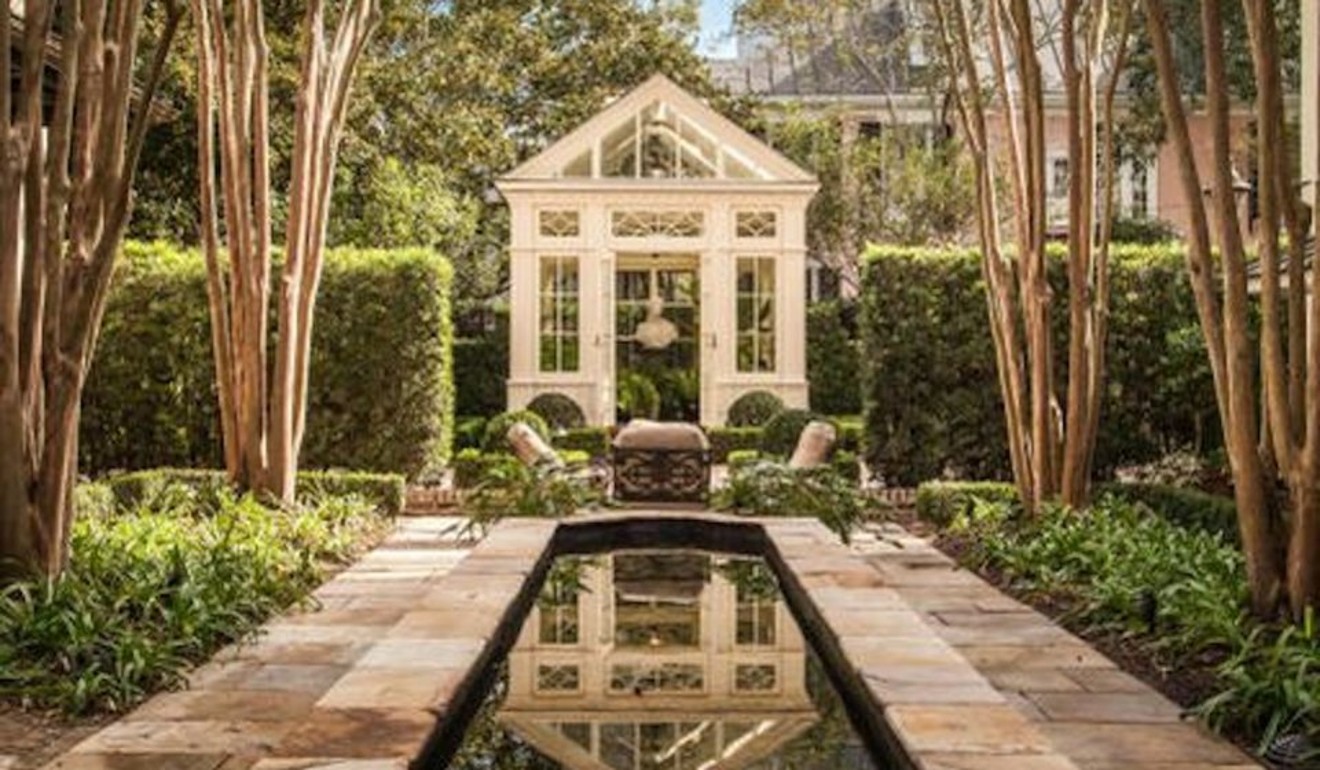 Relaxing seating areas are sprinkled across the 0.87-acre lot ...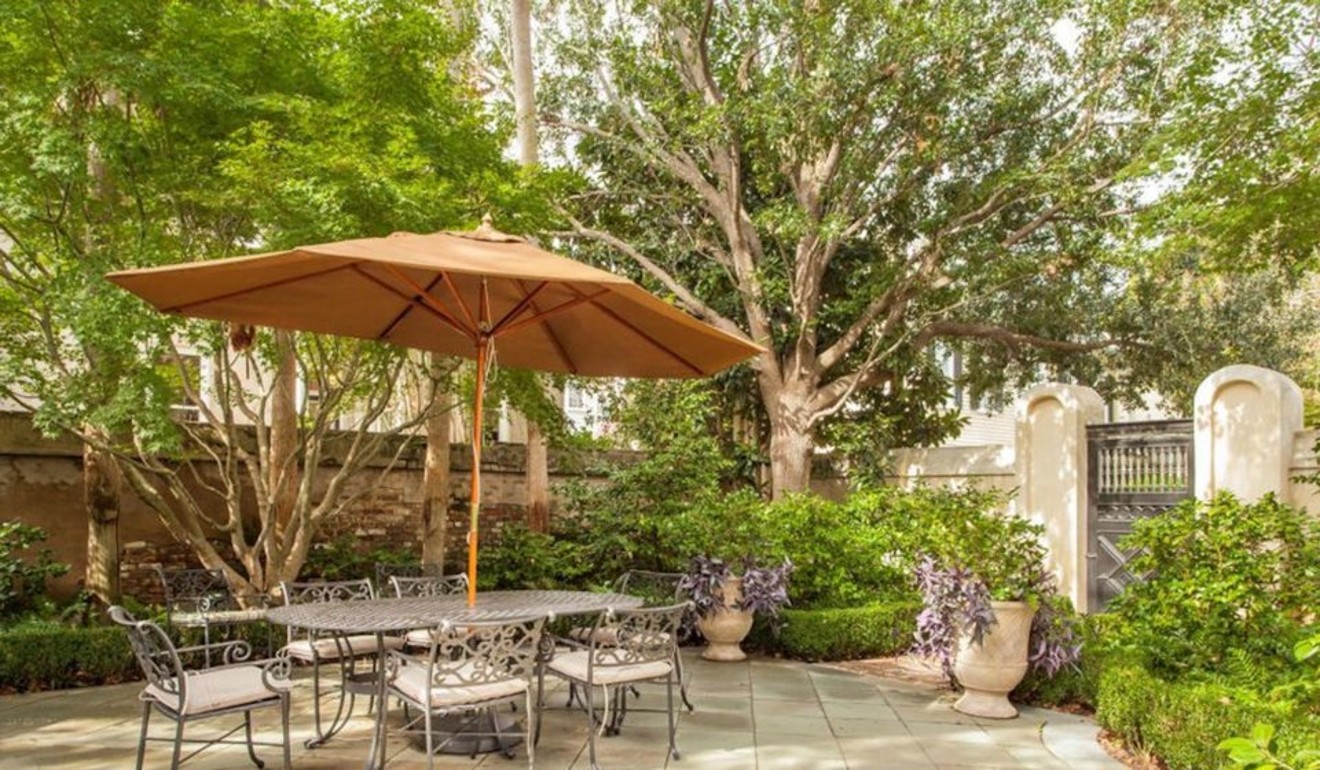 ... and there's also a hot tub to help you relax and unwind.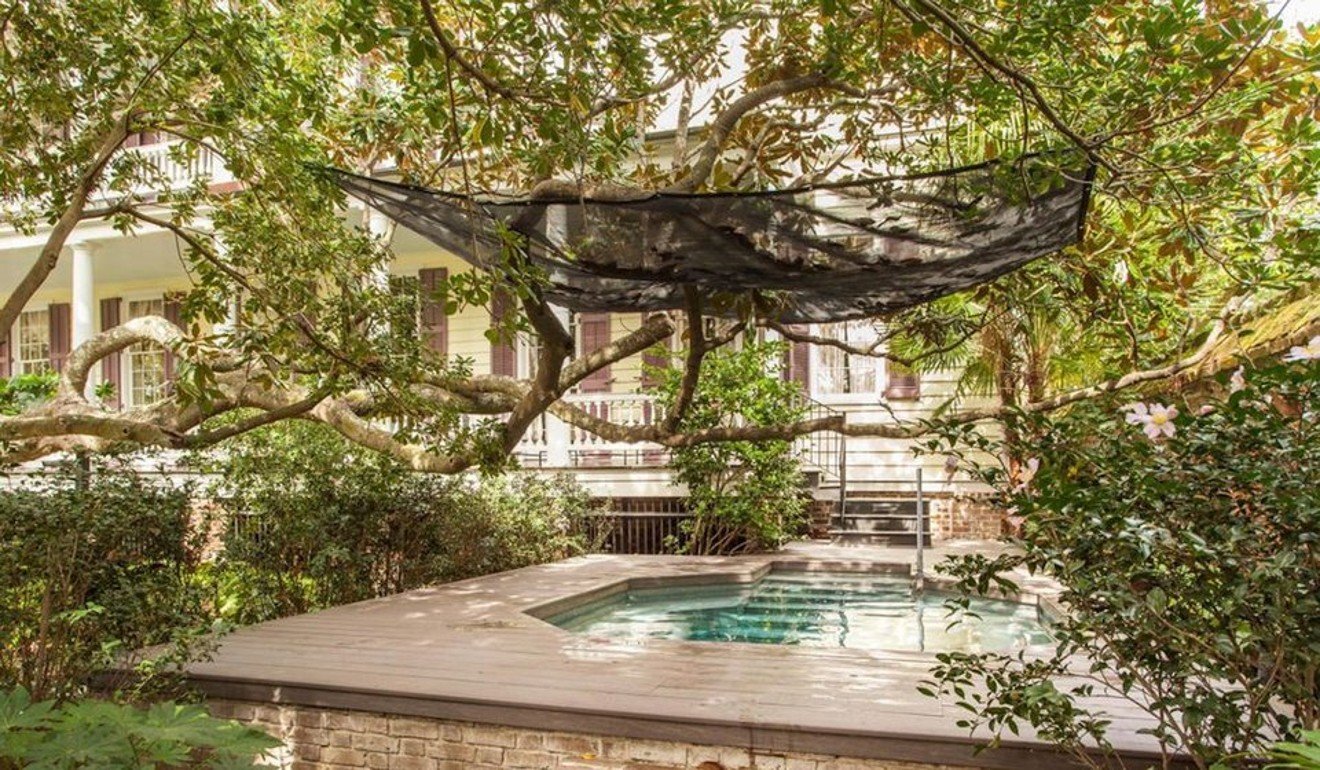 "The grounds are magnificent. It makes a statement," historian, lawyer and author Robert Rosen told Handsome Properties. "This house is a very, very handsome house."

Want more stories like this? Sign up here. Follow STYLE on Facebook, Instagram and Twitter
This article originally appeared on Business Insider .